1556 3rd Avenue, Agora Building Office Space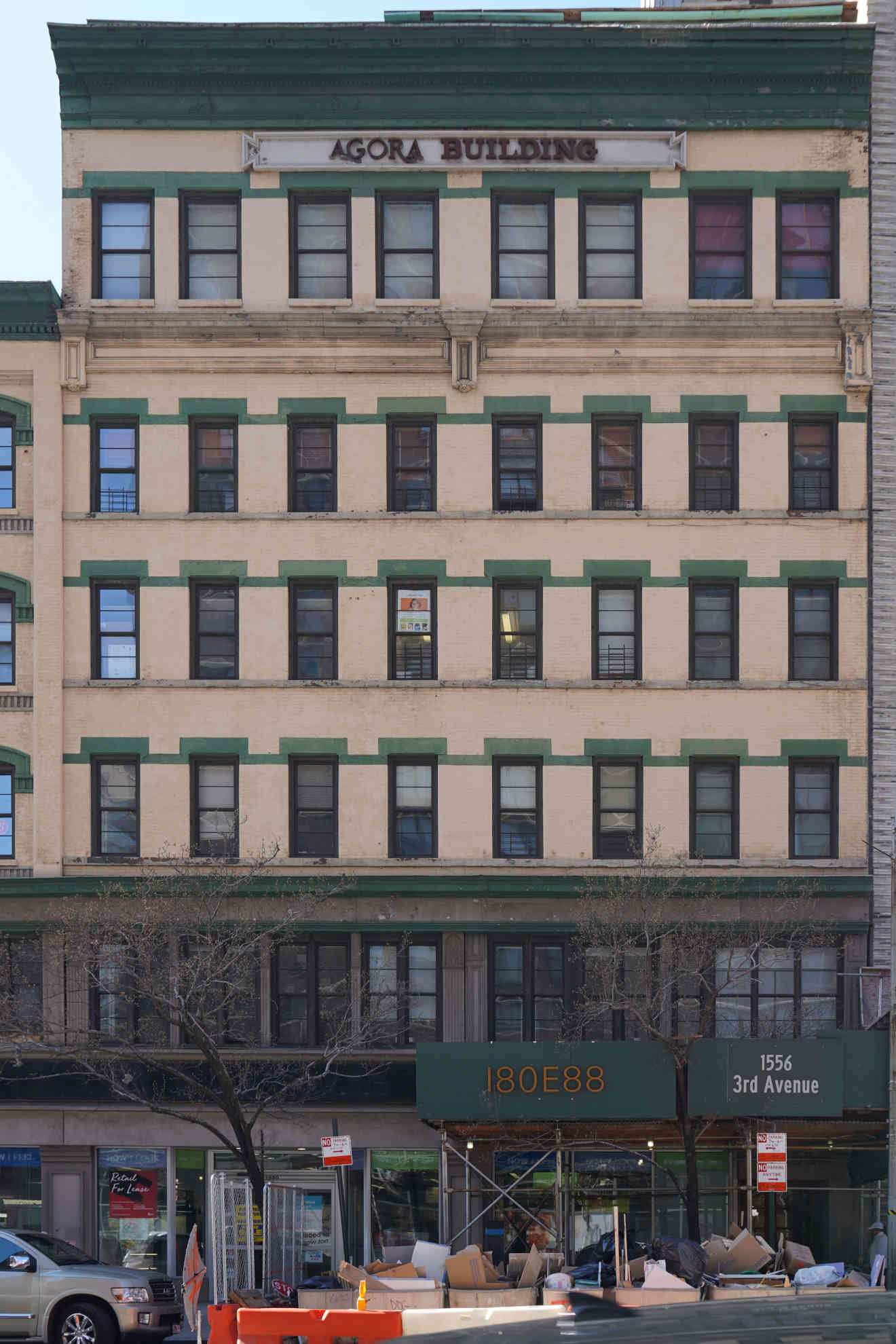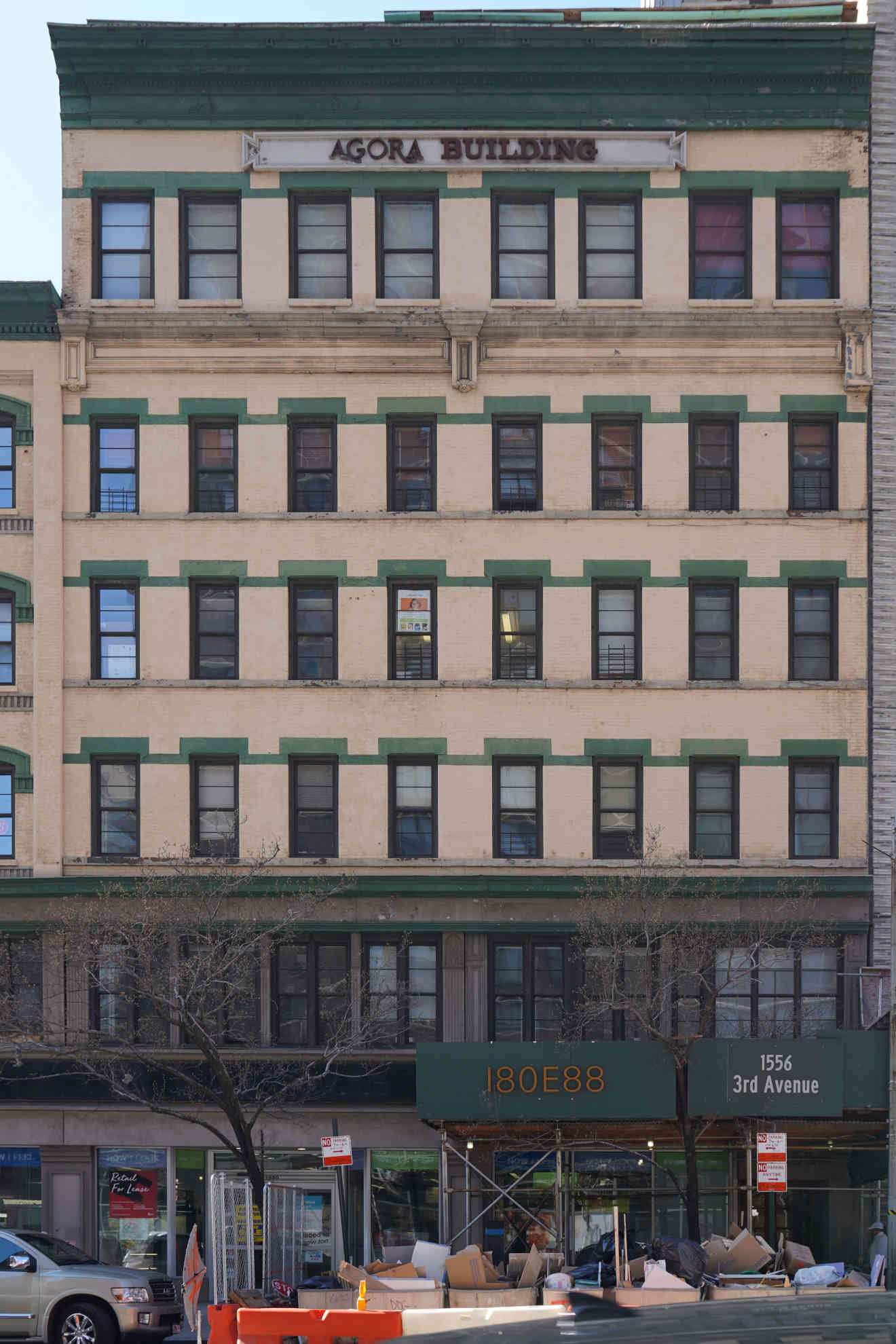 Address
1556 3rd Avenue
Class
A
Cross Streets
87th Street & Third Avenue
Size
78,179 SF
Year built
1915
Description
The office building situated at 1556 Third Avenue at the corner of 87th Street and Third Avenue was completed in 1915 and renovated in 1989. It has an alternate address of 177 East 87th Street, and it is also known as the Agora Building. The architect behind the neo-Greek-style structure is unknown, but the property was originally developed as one six-floor and two five-floor interconnected commercial buildings.
Following renovations over the years, the Agora Building is now home to various office and retail tenants, tenants that are drawn to the excellent Uptown Manhattan location and upgraded amenities.
Class A Upper East Side Office Space
The Agora Building in Uptown Manhattan features 78,179 square feet of Class A Upper East Side office space. Owned and managed by Muss Development, the 1915-built property was completely renovated in 1989. It has two entrances and lobbies, one at 177 East 87th Street, and the other at 1556 Third Avenue.
Getting to and from the Agora Building
The Agora Building benefits from an excellent location on the Upper East Side, just one block from the Lexington Avenue subway, serving the 4, 5, and 6 trains, and the new Second Avenue subway Q train, with entrances on 86th Street and Second Avenue.
Who is renting office space at the Agora Building?
177 East 87th Street has historically housed retail stores, offices, factory spaces, galleries and studios, and art and dance schools. Nowadays, the Agora Building is home to various tenants, including Mount Sinai, LoftLinks, Lemle Real Estate Group, Duane Reade, Walgreens, SLT, and Premier Physical Therapy.
How much is the rent price for office space at the Agora Building?
Office asking rents in the Upper East Side submarket start somewhere around $70 per square foot, but can rise above $80 per square foot, depending on the terms of the lease. By comparison, office asking rents in Midtown Manhattan command close to $90 per square foot on average, consequently Uptown is a lot more desirable for smaller office tenants or businesses.
Available Spaces
Interested in office space at 1556 3rd Avenue, Agora Building Office Space? Contact us today
Listing Location & Nearby Public Transportation
Nearby Transportation
Subway
86th Street (145ABCDMQ) - 2 minutes Walk
Bus
3 Avenue & East 91 Street - 6 minutes Walk1 Av/E 86 St - 8 minutes Walk2 Av & E 86 St - 4 minutes Walk2 Av/E 87 St - 4 minutes Walk2nd Avenue & East 92nd Street - 7 minutes Walk2 Av/E 89 St - 4 minutes Walk2nd Avenue & East 84th Street - 7 minutes Walk
Important information
This listing is presented for illustrative purposes only, it may no longer be available, and is provided merely as an exemplary representation of the types of spaces in a given neighborhood for a given price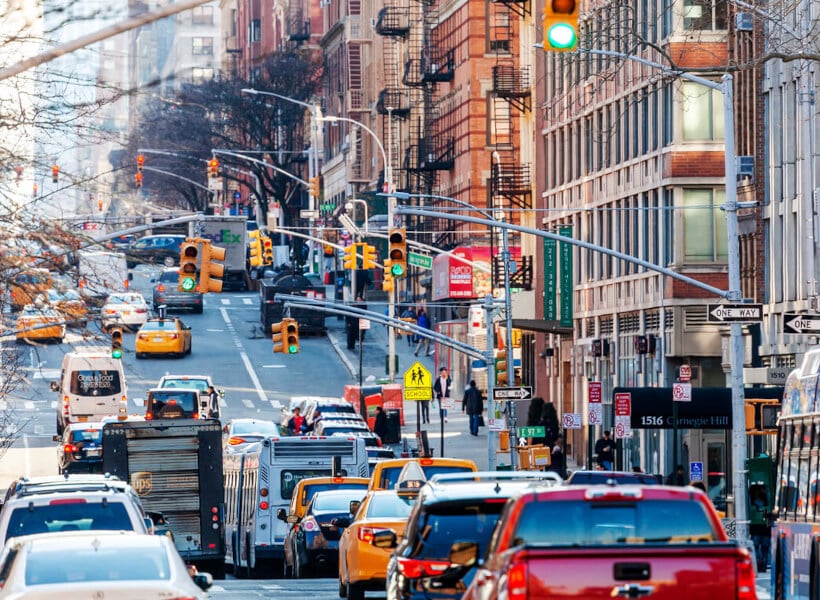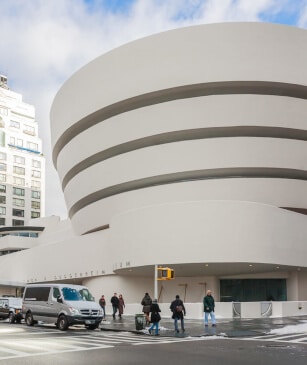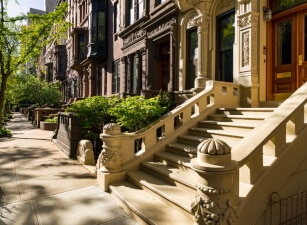 Uptown Manhattan
Uptown Manhattan Neighborhoods Largely uncredited as an important part of the borough, Uptown Manhattan offers its own specific brand of real estate featuring appealing architecture and great proximity to Central Park. The subdivision includes some of the borough's most coveted areas for boutique office and residential space, including Washington Heights, Harlem, the Upper West Side and the Upper East…
Learn more about Uptown Manhattan
Schedule a Tour
Please select a convenient date for your tour, and one of our colleagues will contact you soon!