Useful Resources
Our Real Estate Services
Lease Information
Good to know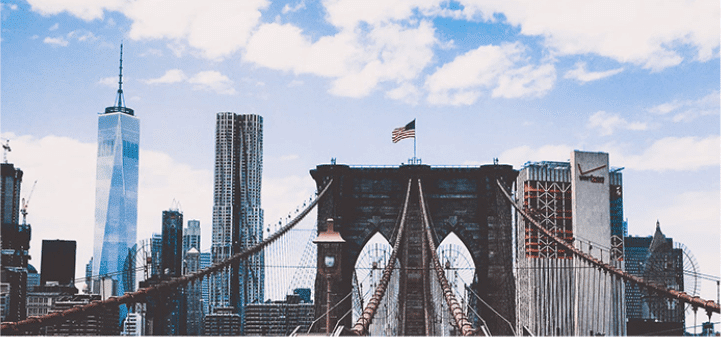 Manhattan Commercial Real Estate Incentive Programs
New York City's Premier Commercial Tenant Reps, Real Estate Experts, and Dealmakers
Sublet Your Excess Office Space
Manhattan Commercial Real Estate – FAQs
What size office space does our company need to lease ?

The amount of New York City office space you require will be determined by the size of your staff as well as the number, layout and size of the offices, cubicles, reception areas, conference/meeting rooms, pantry and common area necessary for a proper workflow. To calculate the amount of square footage your firm requires you can use the office space calculator.

What is the difference between usable square feet and rentable square feet ?

Rentable square footage of a given space includes factoring in a proportionate percent of common areas such as elevator shafts, common corridors, stairwells. Useable square footage is what you are left with. If thirty per cent of the building consists of common area, then the loss factor should translate into about 30%. As an example, a rental property listed as one thousand RSF (Rentable Square Feet) should yield approximately seven hundred USF (Useable Square Feet).

How negotiable are asking New York City  commercial rents?

It depends how motivated the landlord is. If there are many empty spaces in the property the landlord may be willing to accept a lower rent. The landlord's flexibility is also influenced by such factors as the financial credibility of the tenant, work that will be done to the space, if any, and rent abatements if any.

What concessions do landlords offer to attract commercial tenants ?

In order to make a deal, landlords may offer free rent to a perspective commercial tenant when the tenant will substantially invest in improving the space. Landlords are willing to invest in improving a space so it meets the tenants requirements when they perceive the prospect of a long term relationship.

Will the landlord offer greater concessions if the tenant signs longer lease ?

Since landlords amortize the value of such concessions as construction and free rent over time, they usually offer a tenant greater concessions in return for a longer lease.

How do commercial landlords bill for electricity ?

Often, landlords will bill electricity at a fixed rate along with the monthly rent bill. This practice is commonly referred to as rent inclusion. This rate generally ranges between $3.00 and $4.00 per rentable square foot. A second method is known as sub-metering. In this situation the landlord installs his own electric meter into every space. He purchases the electricity from the public utility (Con Edison) and then charges each tenant for their electricity at the discounted commercial rate, adding a mark up of anywhere from six percent to twenty percent. The third method is when a tenant has a direct meter to Con Edison. This is generally found in older loft like buildings wherein the tenant occupies an entire floor. In this situation the landlord has nothing to do with the electricity as the tenant is billed directly by the public utility.

What is the typical lease escalation rate for commercial office space in Manhattan ?

The methods used by New York City landlords to escalate rent are usually based on the following:

1)   Fixed percentage per year 2)   Porters wage without benefits 3)   Porters wage with benefits 4)   Consumer price index 5)   Proportionate share of the building's overall cost of operations.

Which Manhattan Business Districts Offer the Most Inexpensive Office Space Rentals?

Rents in Class C loft buildings in The Garment Center and Chelsea can be as low as $25.00 per Rentable Square Foot. Lower Manhattan offers the best value for Class A and Class B office space, with rents as low as $28.00 per Rentable Square Foot.

Who pays the commercial real estate broker's commission, the landlord or the tenant ?

Customarily it is the landlord that pays all brokerage commissions to outside brokers. The only exception is when a tenant subleases their space. In that case the over tenant pays the brokerage commission.

If you have more questions, feel free to contact us.