11 East 26th, Madison Square Showroom Rental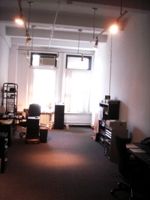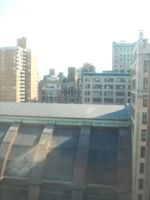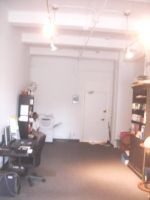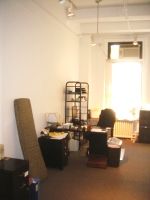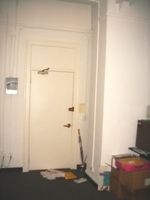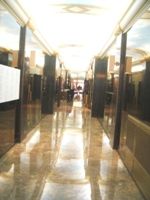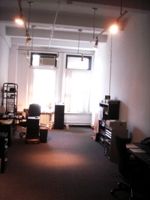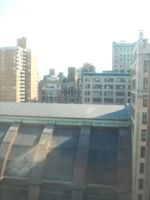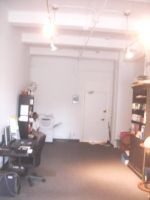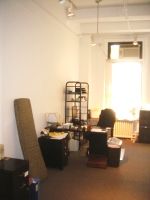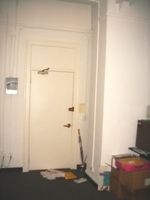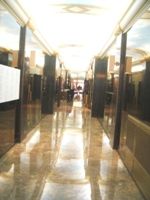 Description
Madison Square Office or Showroom Rental Directly north of Madison Square. Beautiful 24/7 attended lobby. Currently open Open loft space.  Good Madison Square Showroom rental. Rare small space for lease. Call Alan Rosinsky at (212) 444-2241 for further information commercial real estate estate for lease in Madison Square, NoMad, Park Avenue South or anywhere in Midtown South
Listing Details
Listing 127
| | | | |
| --- | --- | --- | --- |
| Size | 760 | Rent/SF | $43.00 |
| Monthly Rent | $2,723 | Lease type | Direct |
| Available | 01/05/2022 | Lease term | 3-10 Years |
| Suite/Floor | #403 | Address | 11 East 26th |
Listing Location & Nearby Public Transportation
Nearby Transportation
Subway
23rd Street (16ABCDEFMNQR) - 7 minutes Walk28th Street (16NR) - 5 minutes Walk33rd Street (6) - 8 minutes Walk
Bus
East 23rd Street & Madison Avenue - 5 minutes WalkEast 23rd Street & Broadway - 5 minutes WalkEast 23rd Street & Lexington Avenue - 8 minutes Walk5th Avenue & West 26th Street - 2 minutes Walk5th Avenue & West 33rd Street - 8 minutes WalkMadison Avenue & East 29th Street - 3 minutes WalkMadison Avenue & East 25th Street - 3 minutes Walk
Important information
This listing is presented for illustrative purposes only, it may no longer be available, and is provided merely as an exemplary representation of the types of spaces in a given neighborhood for a given price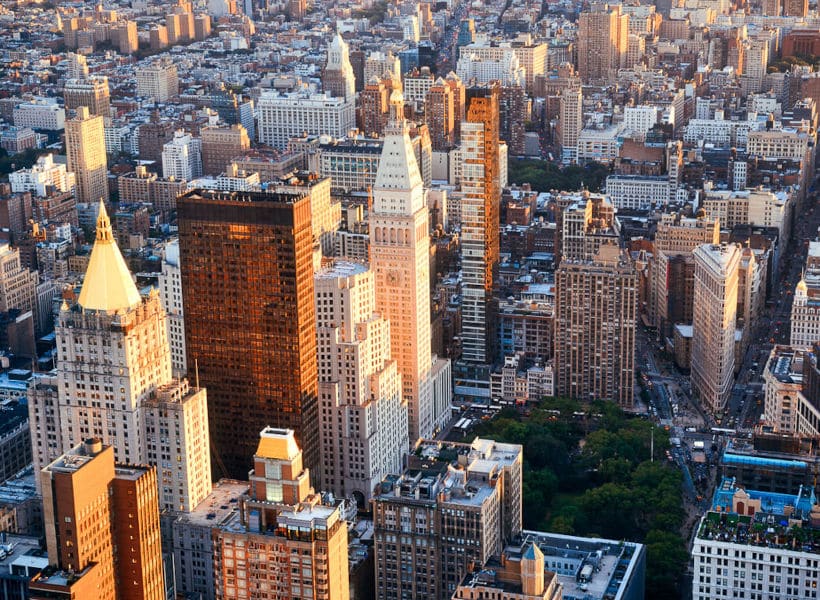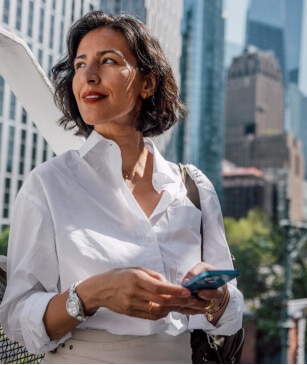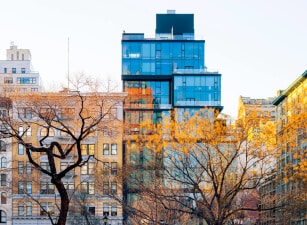 Midtown South
Midtown South may be compact in size. But with roughly 70 million square feet of office space in some of Manhattan's trendiest neighborhoods, you have some of the best of New York City office space at your fingertips, no matter your needs. Midtown South consists of the entire area South of the Garment District and North of City Hall. Once home to factories, warehouses, and industrial space, landlords and developers converted these properties into industrial-style office space once manufacturing left New York City in the 1960s and 70s. For the most part, the area consists of Class B and Class C loft buildings. Within Midtown South, you'll be in a vibrant submarket with culture, lush green areas, and significant foot traffic among heavily visited tourist areas. Pedestrians outnumber vehicles by 18:1 in the Flatiron District, for example. Moreover, there's convenient access to transportation and large retail spaces. There are various options for office space for rent in Midtown South Manhattan. Neighborhoods like Chelsea, Gramercy Park, Greenwich Village, Hudson Square, Tribeca, and Soho have much to offer. Midtown South also has one of the top Manhattan office sublet markets in New York City. Creative style or tech companies tend to rent offices in Midtown South. If you are a PR, advertising, digital marketing, or coding firm, your employees will enjoy loft-style offices in the area. If you're a startup and small business, you might find the budget-conscious Class B and C buildings in the low 20s off Fifth Avenue attractive. Over the last two decades, tech startups have leased space at such a rate in these creative-style office buildings that Midtown South soon became known as "Silicon Alley." Although Midtown South may be small area-wise, there is something for everyone. If your business is in the market to lease Midtown South office space with an industrial vibe, exposed ceilings, concrete floors, bright walls, and perhaps a skylight, consider touring potential commercial space in this area. Tenants ranging from publicly traded large-caps to middle-market advertising and media firms to startups and small businesses rent office space in Midtown South. Despite the advent of remote work, new information and media firms and traditional companies remain attracted to Midtown South's collaborative, loft-style working spaces. Many large global enterprises such as Google, Twitter, Youtube, Uber, Netflix, Venmo, FourSquare, WeWork, Warby Parker, Forbes, and Outbrain congregate in Chelsea, SoHo, and Greenwich Village, for instance. Google, for one, spent $2.1 billion to purchase St. John's Terminal in SoHo outright and create one of New York City's most well-rounded complexes. Leasing activity in the SoHo/NoHo area is driven primarily by TAMI companies looking for creative, airy office space in Midtown South. If you're a startup or small business, you also have plenty of affordable options. Remember, there's a reason why this submarket has the nickname "Silicon Alley." Gramercy Park has plenty of budget-conscious loft spaces with lots of charm. Even Chelsea and Soho have decent loft space in buildings like 540 West 28th Street, 270 Lafayette St, and 352 Seventh Ave. Additionally, Midtown South has solid medical office space. These attractive and reasonably priced properties specialize in leasing space to health care practices, physicians, therapists, psychiatrists, and dentists. Much of the spaces congregate around Gramercy Park throughout 3rd Avenue. Other medical office spaces include 30-32 E 20th Street, 115 E 23rd, and W 147 W 15th St. However, that only scratches the surface. Other properties like 225 Broadway in Hudson Square have attractive availability. The best Midtown South office space for rent depends on your needs. There's genuinely something for everyone. If you want an upscale, stylish neighborhood, Tribeca is everyone's top pick. But SoHo offers that same kind of vibe at a more affordable price. There is plenty of coworking space and quality office space at 130 Prince Street, 568-578 Broadway, 599 Broadway, and 584-590 Broadway. Major companies like Meta also work out of Noho's high-quality 770 Broadway. Chelsea has high-class tenants, art galleries, access to the High Line, and of course, Chelsea Market. Google's facility and 111 Eighth Avenue are Class A gems. Chelsea also has plenty of reasonably priced Class B assets. 75 Ninth Avenue, for instance, offers 220,000 square feet of retail space, access to Chelsea Market, and a stone's throw from Google's complex. The Starrett-Lehigh Building at 601 West 26th Street is one of Manhattan's largest Class B structures and is undergoing a massive renovation. 71 West 23rd Street also offers plenty of affordable Class B space for tenants in healthcare, law, and financial services. Don't overlook 113-133 West 18th Street and 395 Hudson Street. Advertising, media, and tech have also transformed Greenwich Village and Hudson Square below it. Give or take, roughly 70% of the office space in these areas is Class A. But these neighborhoods also host many strong Class B office spaces, like 1 Hudson Square (75 Varick Street). Around Gramercy Park and the Flatiron District are also quality office spaces at 11 Madison Avenue and the iconic Flatiron Building. Midtown South has many price options and availability that can vary by building class and neighborhood. Midtown South's commercial office space vacancy rate as of Q2 2022 was roughly 16%. As mentioned earlier, Midtown South includes the entire area South of the Garment District and North of City Hall. Vacancies here are as high as 16.00% around Gramercy Park or as low as 11.3% in Greenwich Village. Midtown South rent will largely hover around $80/SF on average, but this varies by neighborhood and asset class. For example, Tribeca's $163.14/SF average asking rent for Class A space brings up the overall average. SoHo sits blocks away, and its average Class A asking rent is almost half this ($88.95/SF) Midtown South has many other affordable Class B and C building options. Many have quality amenities, pricing structures, and, most importantly, customization potential. You can get your space built out exactly as your company needs it. Remember, the pricing isn't determined by whether it is a new build-out or 2nd generation. It is determined much more so by the desirability of the location and building-wide renovation, such as new mechanical systems, roofs, corridors, restrooms, elevators, and other amenities. Offices for rent in Midtown South offer a variety of amenities regardless of building class. Landlords are making it more of a priority to create an "experience" and differentiate a property from the competition. Google's St. John's Terminal compound in SoHo sets the standard for amenities. They include That's not to say that other Class A buildings in Midtown South don't offer strong amenities, however. 770 Broadway, for example, has a modern Hugh Hardy-designed lobby, state-of-the-art infrastructure, modern exterior lighting, new HVAC units, terra cotta barrel-vaulted ceilings, and big windows. Elevators can also accommodate 4 freight cars and 14 passenger cars. However, the sweeping views of the Empire State Building, Greenwich Village, and the Meatpacking District put the cherry on top. Tribeca's 32 Avenue of the Americas also offers Class A amenities like new mechanical and communications infrastructure, a 569,000-square-foot data center, high ceilings, large windows, expensive floor plates, bike storage, and 24/7 access. Don't overlook the amenities at Midtown South Class B buildings, either. 71 West 23rd Street includes tenant-controlled AC, a 24/7 attended lobby, and cleaning services included in the monthly rent. 113-133 West 18th Street contains a dedicated lobby entrance and elevator, high ceilings, tenant-controlled AC, and proximity to Madison Square and Union Square Parks. Even Class C buildings like 60 Hudson Street/160 West Broadway in Tribeca have amenities like lobby security and 24/7 access. If you're considering office space for rent in Midtown South, be sure to do your homework. The cost of leasing Midtown South office space ranges from $32/SF to $160/SF and varies by building class and neighborhood. Midtown South's average asking rent as of Q2 2022 was about $81.64/SF. Class A's average asking rent was $106.71, and Class B's was $69.57. Many quality Class C spaces throughout Midtown South also have sub-$40/SF rents in outstanding locations. Understanding your individual needs and doing your due diligence on building class and neighborhood is the best way to find quality Midtown South office space for rent. For example, if you want an amenity-rich Class A property with all the bells and whistles, you might want to look outside Tribeca and its pricey $163.14 average asking rent. Steps away in SoHo, the average Class asking rent was $88.95 in Q2 2022. Other Class B buildings also offer similar amenities to some older Class A spaces in outstanding locations. For instance, you might pay a premium to be adjacent to Chelsea Market. However, as of Q2 2022, Chelsea had Midtown South's cheapest Class B asking rent at $68.08 While Class C buildings are often smaller, more casual, and lacking in modern amenities, this does not mean they are lousy properties. They can be more inviting, better suited for startups, and by far the most cost-effective and readily available. Although Grand Central Station and Penn Station are considered Midtown, Midtown South still has easy access to these transit hubs by foot, bus, or subway. Furthermore, the ​​PATH Train from New Jersey has several stops throughout Midtown South, including Christopher Street, 9th Street, 23rd Street, and 33rd Street. The L and other trains from Brooklyn and the 3, 4, 5, 6, and N, R, Q, and W subway lines traverse Midtown South. 34th Street-Herald Square is a significant artery for the B, D, F, M, N, Q, R, and W subway lines. Union Square-14th St is also an important transit hub for the L, N, Q, and R lines. There are many other subway stations and transportation options along Broadway, Fifth Avenue, 14th Street, and 23rd Street. The High Line is also easily accessible for those living or working in the area.
Learn more about Midtown South
Schedule a Tour
Please select a convenient date for your tour, and one of our colleagues will contact you soon!