Subletting Unwanted Office Space in New York City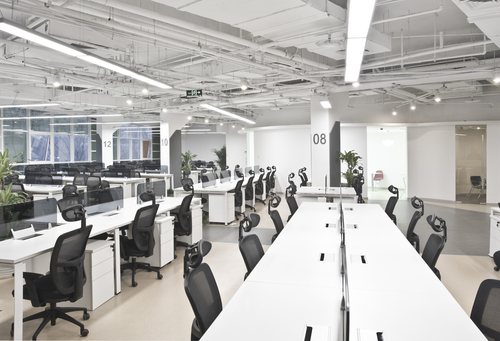 There's always some risk with long-term office leases in New York City. Things can always come up with your business. Perhaps you've outgrown your office space and need to expand. On the other hand, say your company is pivoting or downsizing, and you have too much office space to handle.
Do you want to continue paying rent for space you don't want or need?
If your business needs have changed, you have options. You can sublease your space to another business for the remainder of your lease term. You can also assign your lease to another company. Or you can negotiate an early lease termination agreement with your landlord.
The most common approach to disposing of excess office space is to find a subtenant for your office. There's considerable demand for sublet space in New York City if priced correctly.
Subleasing your space involves listing it with a New York City licensed commercial real estate agency. The realtor representing you will market your space to the business community and brokerage firms representing potential tenants. The role of your broker will be to market your sublease space via email, online advertising, and listing it through various industry databases. Your broker will show your space and vet offers. Once the time is right, they will help you negotiate sublease terms with potential subtenants.
Once the sublease agreement is signed, your broker will work with you in obtaining a Letter of Consent from your existing landlord to sublet your space.
Metro Manhattan Office Space services business owners in both camps and can structure a transaction that works for both parties. We help connect business owners looking to sublease excess office space with potential subletters seeking available office space to sublet as a cost-effective alternative.
What to Know About Subletting Your Office Space
Potential tenants may show interest in subletting your office space because it's move-in-ready and does not require extensive cosmetic work. Moreover, subletting at below-market rent costs can save considerable money. However, before subletting your excess office space to the first potential subtenant showing interest, there are several things that you should first know:
Typically, when you market your commercial space for sublease, you will offer it in "as is" condition. However, as the sub-lessor, you are generally responsible for delivering the space in clean and undamaged condition. While sublessors traditionally do not provide work, if you offer to paint and carpet a space on behalf of a new subtenant.
The company subleasing your space will expect some free rent as part of the sublease.
The sublessor's broker may request your financial statements. Subtenants assume a certain amount of risk based on the financial strength of your company.
It can take 30-60 days to get a Letter of Consent for your sublease from the landlord. The commencement date for the sublease will be the date you receive this consent letter.
When subleasing, you essentially become the landlord. With the assistance of a broker, you are ​​responsible for carefully screening applicants, deciding on a leasing price, agreeing on the terms, and finalizing the agreement per your landlord's approval. You're well on your way to saving money on rent costs by subletting, but you're also taking on many new responsibilities.
Finding Tenants Who Want to Sublet Your Space
Leasing out your office space can be challenging with many moving parts. You must find prospective tenants, negotiate sublease terms, and fully understand the complexities of renting your commercial property.
However, whether it is a recession or a boom, businesses always look for a value sublet opportunity for commercial space in New York City.
You just have to understand how and where to find the best tenants.
Metro Manhattan Office Space provides 17 years of commercial real estate experience, helping business owners seamlessly sublet excess office space while avoiding pitfalls and headaches.
If your business is seeking to sublet excess office space or negotiate an early termination of your lease, we can help. Metro Manhattan Office Space can:
Reach out to their database of clients seeking sublet space.
Screen for credit-worthy, established, and reputable potential tenants.
Market your space to potential tenants and the brokerage community.
Metro Manhattan Office Space represents tenants seeking to sublet excess office space throughout New York City and renters looking to sublease their rented space. Contact principal broker Alan Rosinsky at 212-444-2241.