183 Madison Avenue, Madison Belmont Building Office Space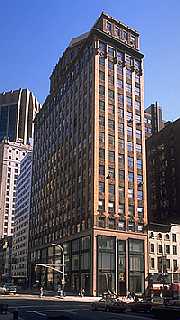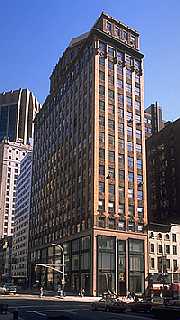 | | | | |
| --- | --- | --- | --- |
| Address | 183 Madison Avenue | Class | A |
| Cross Streets | 34th Street and Madison Avenue | Size | 270,000 SF |
| Year built | 1925 | Architect | Warren & Wetmore |
Description
The Art Deco building located at 183 Madison Avenue in Midtown Manhattan was completed in 1925, with a design by Warren & Wetmore. It was originally constructed for the Merchants & Manufacturers Exchange of New York, headed by Robert M. Catts. The Madison Belmont Building, as it was known, housed high-end showrooms and offices for silk companies in the developing Silk District of Midtown. Cheney Brothers, a silk manufacturer, occupied the lower showroom floors, and the Art Deco entry doors on Madison Avenue were designed by Edgar Brandt. Nowadays, the building houses various office tenants in creative industries like media, architecture, advertising and marketing.
270 KSF of Class A Murray Hill Office Space
The office building at 183 Madison Avenue features roughly 270,000 square feet of Class A Murray Hill office space. The 19-story building completed in 1925 is currently owned and managed by APF Properties, which purchased it from Tishman Speyer in 2018 for more than $220 million. The building offers 24/7 access and security, and boasts floor plates averaging around 15,000 square feet.
Getting to and from 183 Madison Avenue
The building's location at 34th Street and Madison Avenue offers convenient access to Herald Square and the B, D, F and M trains, and the 6 train at 33rd Street. 183 Madison Avenue also connects those working in the building to a plethora of shopping, dining and entertainment destinations in the area.
Who is renting office space at 183 Madison Avenue?
183 Madison Avenue is home to various companies in creative industries like media and publishing, advertising, architecture, and design. Notable companies occupying office space in the building include Rubicon Project, WeWork, Benson Marketing Group, Spector Group, Breather, Dreamwear, and Domus Design Center.
How much is the rent price for office space at 183 Madison Avenue?
Office rents in the Midtown Manhattan submarket tend to hover close to $90 per square foot, even more in areas like Hudson Yards or the Plaza District. Asking rents at 183 Madison Avenue tend to be more affordable, starting somewhere around $70 per square foot. The building's convenient Murray Hill location, combined with its modern amenities, make it an appealing destination for creative office tenants in industries like fashion, media, design or advertising and marketing.
Available Spaces
Interested in office space at 183 Madison Avenue, Madison Belmont Building Office Space? Contact us today
Listing Location & Nearby Public Transportation
Nearby Transportation
Subway
33rd Street (6) - 3 minutes Walk42nd Street–Grand Central - 8 minutes Walk
Bus
5th Avenue & West 33rd Street - 6 minutes WalkEast 34th Street & Park Avenue - 2 minutes WalkEast 34th Street & 3rd Avenue - 6 minutes WalkEast 37th Street & 3rd Avenue - 7 minutes WalkMadison Avenue & East 40th Street - 6 minutes WalkMadison Avenue & East 33rd Street - 4 minutes Walk
Important information
This listing is presented for illustrative purposes only, it may no longer be available, and is provided merely as an exemplary representation of the types of spaces in a given neighborhood for a given price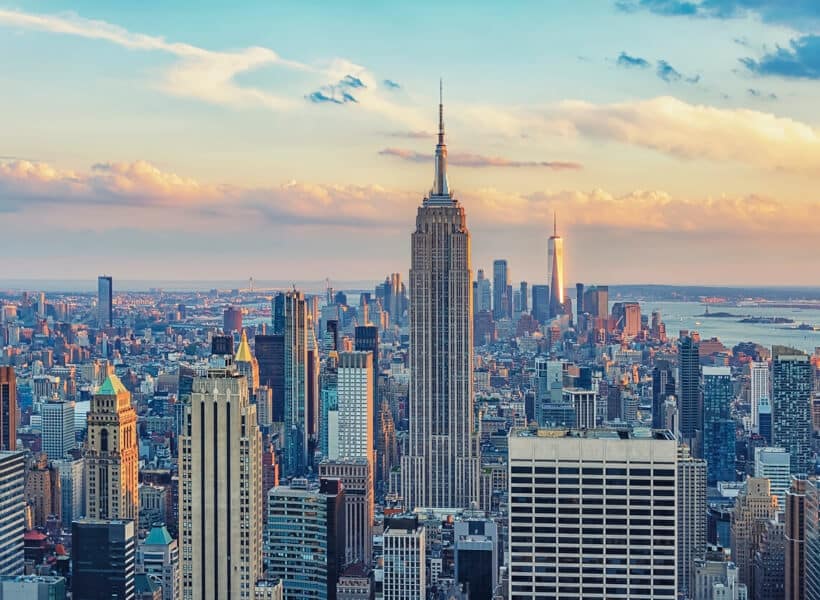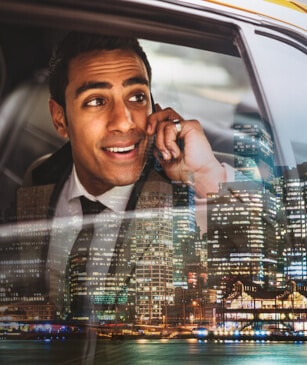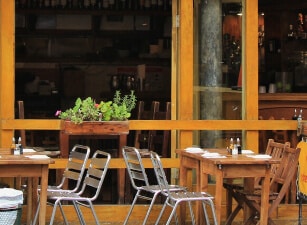 Midtown Manhattan
Midtown Manhattan Neighborhoods Midtown is Manhattan's central hub and its largest and most prominent office market. With roughly 242 million square feet of Midtown office space, there are various options to choose from. Moreover, you have several submarkets to consider in this expansive, diverse area. However, leasing or subletting office space in Midtown Manhattan is not a…
Learn more about Midtown Manhattan
Schedule a Tour
Please select a convenient date for your tour, and one of our colleagues will contact you soon!