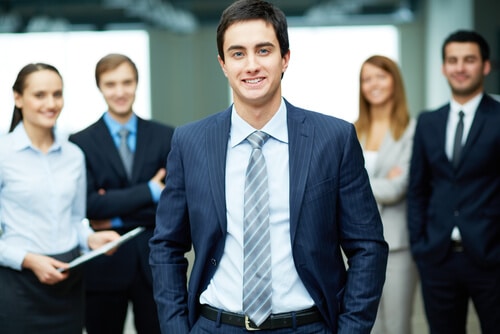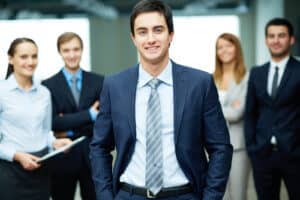 Some business owners assume that contacting multiple commercial real estate brokers is better than seeking the services of one agent, thinking that this increases the number of properties they visit. While this makes sense in some ways, it is often not the case, especially in Manhattan. In New York City, all commercial real estate brokers source their listings from one property database, so multiple brokers will often show the same spaces to the same prospective tenant.
Commercial vs. Residential Real Estate
Landlords, leasing agents and property managers all source their listings from an online database exclusively accessible to professionals in the commercial real estate community. This listing service displays at least 99 percent of New York City commercial listings. Since commercial real estate firms usually do not have proprietary listings, all listing information is generally from a single source. In this respect, the commercial real estate market differs from the residential real estate market, where each brokerage firm has its own listings.
Why Multiple Brokers Can Complicate a Search
Working with multiple brokers can prove to be a hassle and a big waste of resources, primarily because different brokers will show the same tenant the same space more than once. Once the tenant places an offer, the owner could ignore it knowing that multiple brokers toured the same space out of concern that this could lead to lawsuits and commission disputes. Since New York City consistently boasts one of the lowest vacancy rates in the country, the repetition scenario occurs frequently because there are few properties available that meet a tenant's specific space requirements.
Save Time and Money with One Broker
To prevent the overlap described above, it is far more productive for a prospective commercial tenant to be represented by one licensed broker. This frees them from the additional time commitments that come with working with multiple brokers. Tenants should make themselves available for property tours so that both sides get a better understanding of the space requirements. Following an initial tour, a broker will continue to refine his search in order to locate properties that better meet the prospective tenant's criteria. At the same time, a broker will monitor the real estate market daily to locate new listings for future property tours. Upon selection, a licensed leasing agent will assist his client in drafting a proposal offer to submit to the landlord or managing agent.
Working Productively with Your Broker
Achieving a good working relationship with one broker can save valuable time for business owners looking for commercial real estate. The partnership helps streamline the search process and increases the likelihood that landlords will take their offers seriously. The fewer people in the mix, the more attention the landlord will give to a tenant.
Larger businesses and organizations in New York City often employ the services of a real estate brokerage firm that specializes in tenant representation. The firm then represents the client beginning with the property search and concluding with the leasing or purchasing negotiation process. Formalizing this process involves the tenant and brokerage firm signing an exclusive agency agreement. The duration of the agreement is usually between six months and a year. It stipulates that the firm is bound to use its best efforts to locate a suitable space and negotiate the most favorable lease terms. In return, the client agrees to work solely with the firm for the duration of the agreement.
For a more in depth explanation of exclusive agency agreements and property searches, contact Metro Manhattan Office Space Principal Broker Alan Rosinsky at 212-444-2241.