Finding small office spaces for lease in quality, iconic, Class A buildings in Midtown Manhattan has become increasingly challenging.
Throughout the years, landlords of well-known Class A buildings have chosen to mitigate their risks by targeting large and financially stable corporate tenants like publicly listed companies, international law firms, hedge funds, etc.
Furthermore, many landlords combined their smaller spaces into larger ones to lease to larger tenants. They found that this tactic reduced administrative costs and made it easier to run their buildings.
Over time, this strategy severely diminished the inventory of smaller spaces (1,500-2,500) SF in iconic Class A buildings.
Understandably, this lack of availability could put you in a predicament. Where do you go? Where can you look? Which quality Class A, iconic office buildings have the best selection of office rentals smaller than 5,000 SF or maybe even smaller than 2,500 SF?
To help guide your search, we put together this list of five well-known Midtown Class A office buildings with small office spaces for lease. These buildings have name-recognition amenities and prestigious Midtown addresses tailor-made for your needs.
1. Chrysler Building
Leasing office space at an address like 405 Lexington Avenue carries enough prestige. However, once you realize the building occupying this address is the iconic Chrysler Building, the grandeur of leasing office space here rises to another level.
A staple of NYC's skyline since 1930, the Chrysler Building is a Midtown Manhattan icon and a National Historic Landmark.
Moreover, the Chrysler Building is a terrific choice if you seek a smaller space. The Chrysler building houses many law firms, medical tenants, and media and communications companies that lease partial floors.
Even though this building is roughly 1.3 million square feet, it offers several small office spaces for rent under 5,000 SF.
Most of the Chrysler Building's smaller office spaces available for lease are on the upper floors, with many offering some of the city's best views. Below are three available floor plans, sorted by square footage.
Floor 35, Suite 3504, 2,803 SF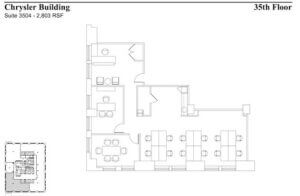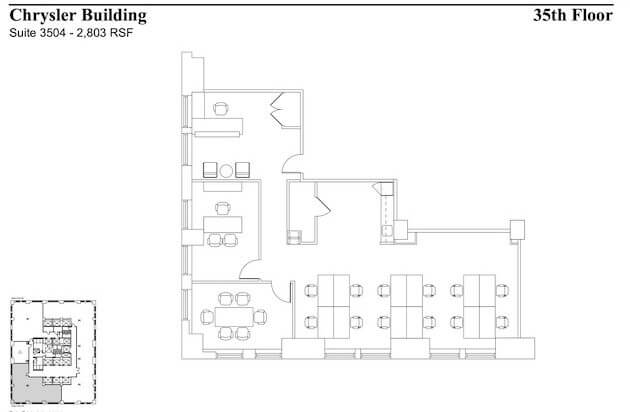 Floor 54, Suite 5401, 3,275 SF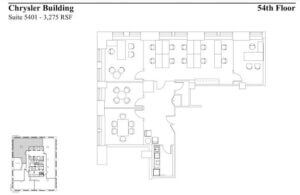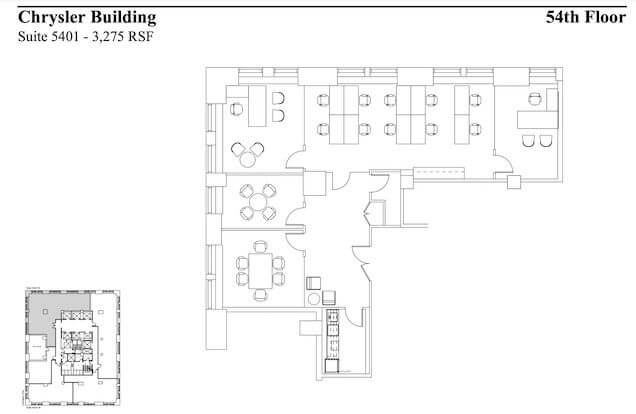 Floor 31, Suite 3103, 4,623 SF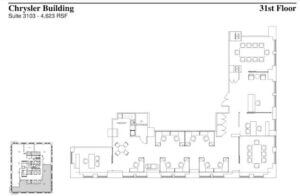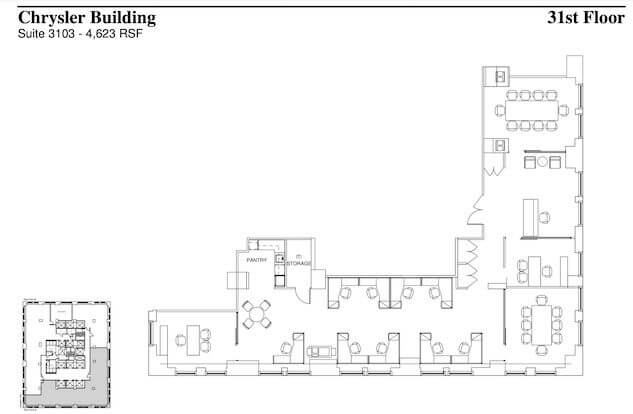 For tenants looking for sub 1,000 Square Foot spaces and flexible lease terms, The Chrysler Building's coworking provider also has the entire 7th, 8th, and 9th floors available. These tech-style spaces with exposed ceilings and concrete floors are also reasonably priced.
2. Empire State Building
It doesn't get more iconic than The Empire State Building in New York City.
This 2.8 million-square-foot skyscraper is full of history, amenities, and prestige. Once upon a time, the building had many office rentals smaller than 5,000 SF. However, many of its small office spaces have combined into larger ones throughout the years.
However, according to The Empire State Realty Trust's website, there are three office spaces for lease under 5,000 SF on its upper floors.
Floor 64, Suite 6430, 3,272 SF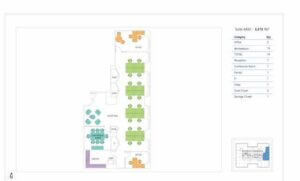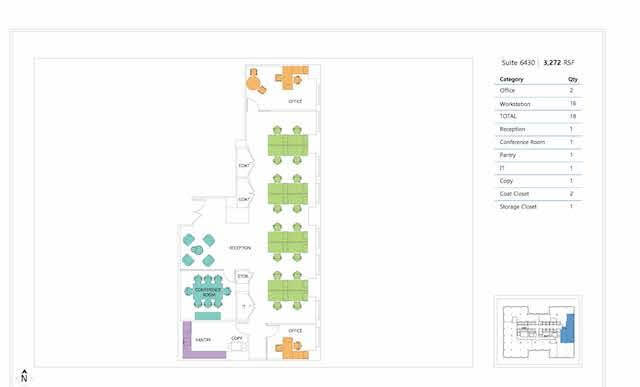 Floor 72, Suite 7200, 3,311 SF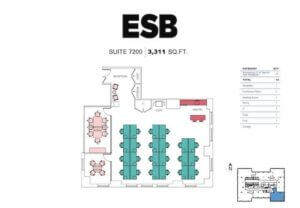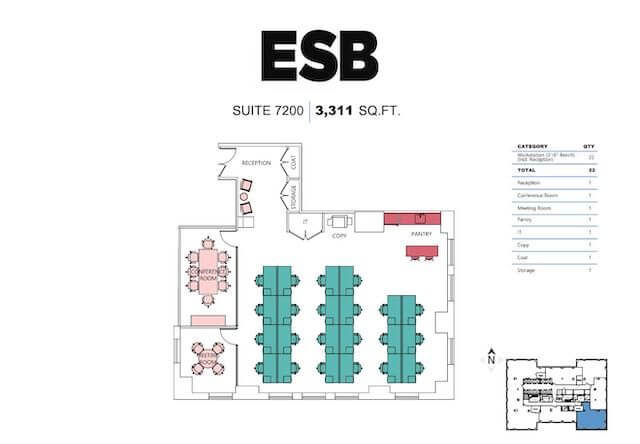 Floor 76, Suite 7610, 4,567 SF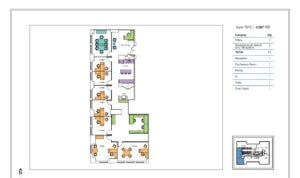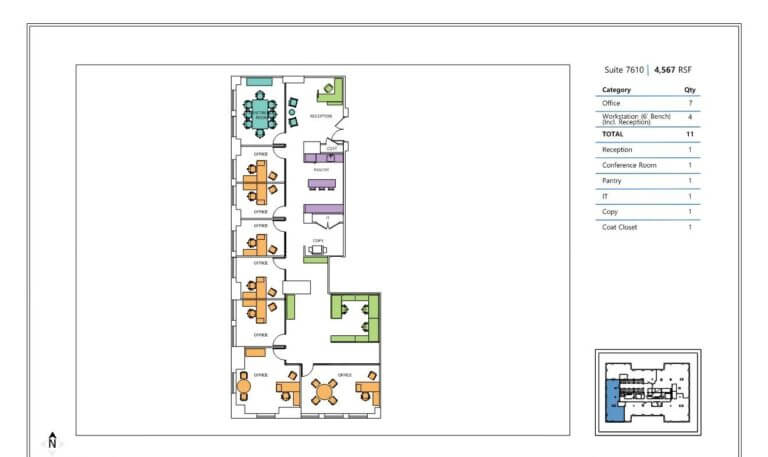 3. The Graybar Building
SL Green's Graybar Building is a 1.5 million square foot, 31-story icon. Compared to other well-known Class A office buildings in Midtown Manhattan, it may also have the most extensive availability of small office spaces.
SL Green's website currently lists roughly 30 spaces smaller than 5,000 SF available for rent. Some are even smaller than 1,000 Square Feet.
Many of these small office spaces have build-outs in an office-intensive manner. They can be highly efficient for law practices, CPAs, or other office-intensive uses. SL Green also has a wide selection of space with relatively open plans and exposed ceilings for the needs of creative-style tenants and tech companies.
We're not going to list all its available floor plans- that would take too much time and space. However, to give you a sample of what types of small office spaces The Graybar Building has for lease, consider the following three options sorted by square feet:
Floor 20. Suite 2057, 1,003 SF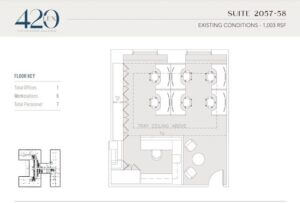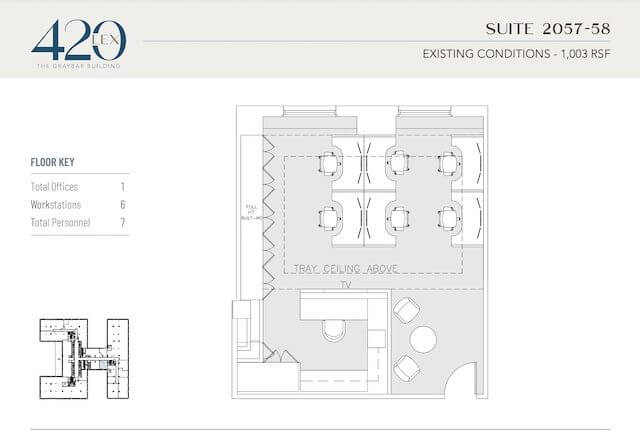 Floor 25, Suite 2525, 3,022 SF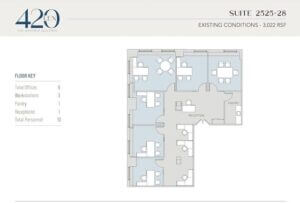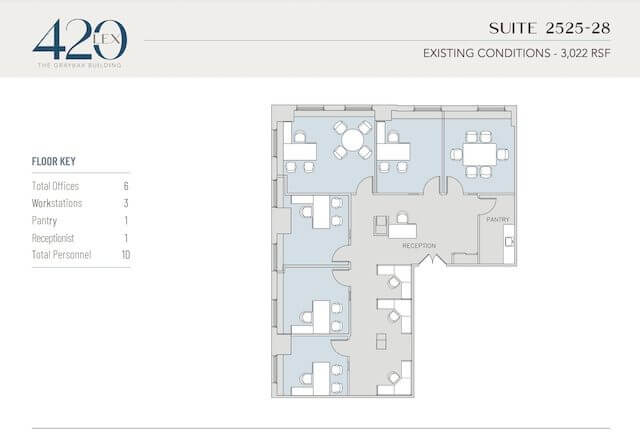 Floor 8, Suite 820, 4,176 SF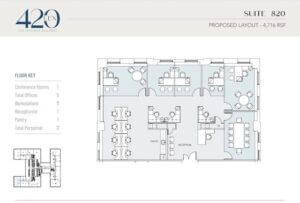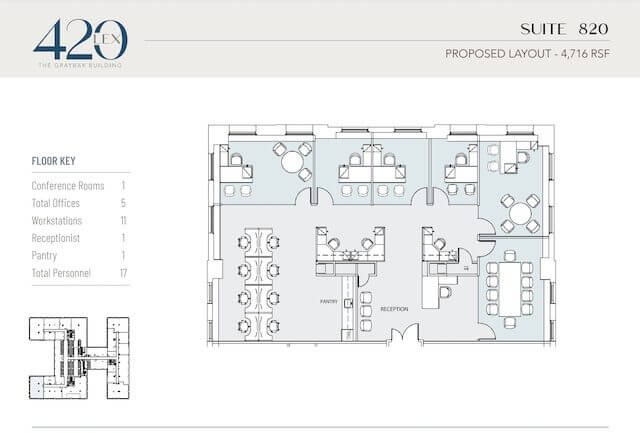 If interested in a shared space, small private office, or flexible lease term, The Graybar Building also hosts NYC Office Suites.
4. 30 Rockefeller Plaza
The 70-story 30 Rockefeller Plaza, also known as 30 Rock or the Comcast Building, is one of the most desirable destinations to lease office space in Rockefeller Center– a New York City-designated landmark and a National Historic Landmark.
With over 2,500,000 square feet of rentable space, companies in the media and communications industry particularly love leasing office space here. Moreover, you can also find large corporations, law firms, and financial services tenants here.
The 2014-renovated Tishman Speyer-owned property may be better known for sizable modern office spaces for lease rather than smaller ones. However, there is a surprising availability of office space under 5,000 SF.
Floor 20, Suite 2080, 2,326 SF
Floor 20, Suite 2030, 3,396 SF
Floor 23, Suite 2340, 4,363 SF
5. One Grand Central Place (60 East 42nd Street)
One Grand Central Place (60 East 42nd Street) is our final well-known Class A Midtown Manhattan office building with a selection of sub-5,000 SF office spaces available.
This 55-story, 1,291,533-square-foot Class A tower was completely renovated in 2008. Yet it still has a wide variety of smaller office spaces for rent. In fact, its outstanding inventory of small office spaces likely rivals The Graybar Building's. The layouts are flexible and available in various configurations, from turn-key to built-to-suit offices.
Below are three sample floor plans you can consider.
Floor 18, Suite 1801, 1,564 SF
Floor 12, Suite 1255, 2,191 SF
Floor 35, Suite 3520, 2,215 SF
Conclusion
As a smaller tenant, you should work with an office space rental agency that understands which trophy A buildings will likely have offices in your desired size range.
Even if you're a successful law firm or hedge fund, brace yourself. You could still find leasing small office space in the most famous, iconic office buildings in Midtown Manhattan a challenge.
Landlords of these well-known Class A office buildings may or may not have small offices available for smaller tenants. Moreover, they may prioritize tenants that require a sizable office space because they reduce administrative costs and mitigate risks.
However, several famous buildings have divided floors with smaller offices that could accommodate your desired layout. Furthermore, many of these famous Midtown buildings offer outstanding coworking spaces if you don't mind shared space.
Hopefully, this list of well-known Class A buildings with available small office spaces can help guide your search. If you have more questions, contact a Manhattan commercial real estate broker with decades of experience representing New York City businesses leasing commercial space.