Picture this: your business rivals are buzzing and can't stop talking about their new fashionable loft-style office space. They rave about the distinctive design, the open layouts, and, even more importantly, how these traits are becoming their secret weapon in the war for top-tier talent. Once serving as warehouses, fabric factories, and even breweries, these revitalized buildings now inject character into New York City's corporate panorama.
Loft spaces in the Big Apple offer more than just aesthetic appeal. Their openness and industrial vibe fuel a sense of boundless freedom—a feeling that's hard to match with other commercial real estate offerings. Plus, they provide the versatility that modern businesses crave.
Are you considering upgrading your company's operational base or looking into expansion plans? We've handpicked a selection of prime NYC neighborhoods teeming with loft-style office spaces to help. Consider this your personalized guide.
The Garment District
The Garment District is a hotbed of industrial design and a beacon for creative spaces in Manhattan. Once thriving during its manufacturing heydays, it has long since transformed. Today, it's flourishing anew with a medley of eclectic boutiques, innovative fashion designers, tech startups, and trendy yoga studios. You'll find yourself amidst the buzz of Midtown Manhattan, conveniently surrounded by major transit hubs.
Loft-style spaces here boast an undeniably appealing aesthetic characterized by exposed brick and hardwood floors. Moreover, this style exemplifies the district's charm and convenience. Furthermore, it places you steps away from key locations like Penn Station and the Port Authority. Overall, the Garment District offers a rich blend of style and practicality, making it an ideal choice for businesses looking to establish a foothold in the city's heart.
Sample Listing (Courtesy of The CoStar Group)
​​223-225 W 35th St- 15th Floor Suite 1500
Suite 1500 at 223-225 W 35th St is a prime offering, presenting an open floor plan across 3,122 SF in impeccable condition. Unique angled windows at the front bathe the space in natural light. The space is fully furnished and wired and includes four windowed offices, complimented by two expansive conference rooms and a collaborative open workspace. Furthermore, the suite features a convenient wet pantry, a dishwasher and stone countertop, two private bathrooms, and 24/7 central air controlled by the tenant. Additionally, double glass entry doors, rich hardwood floors, and exposed ceilings enhance the aesthetic appeal. A particularly striking feature is an entire wall of operable windows, seamlessly bringing in a refreshing outdoor ambiance. Finally, it's worth noting that lease terms are flexible and negotiable, adding to the suite's overall appeal.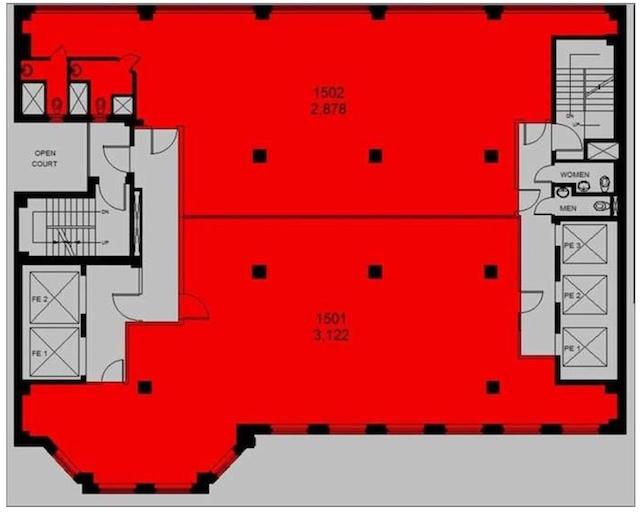 Chelsea
In 2010, Google's monumental $1.77 billion acquisition of 111 Eighth Avenue set Chelsea's commercial real estate scene ablaze. The tech titan continued its investment in the area by purchasing 75 Ninth Avenue in 2018 for an astounding $2.4 billion. These bold moves underscore Chelsea's appeal as a hub for dynamic businesses, particularly in the tech industry.
Beyond this, Chelsea boasts impressive physical and digital infrastructure, a vibrant art scene, and abundant restaurants and shops. Moreover, Chelsea landlords tend to be more flexible than SoHo and Tribeca landlords.
Sample Listing (Courtesy of The CoStar Group)
5 West 21st Street-6th Floor Suite 601
Situated at 5 West 21st Street, Suite 601 offers a bright, fully furnished 2,255 SF office space on the 6th floor. This front corner unit is in excellent condition and boasts ample light, enhancing the working environment. The landlord is open to modifications according to tenant needs. The space is currently vacant, with negotiable lease terms and an asking rent of $54.00/SF.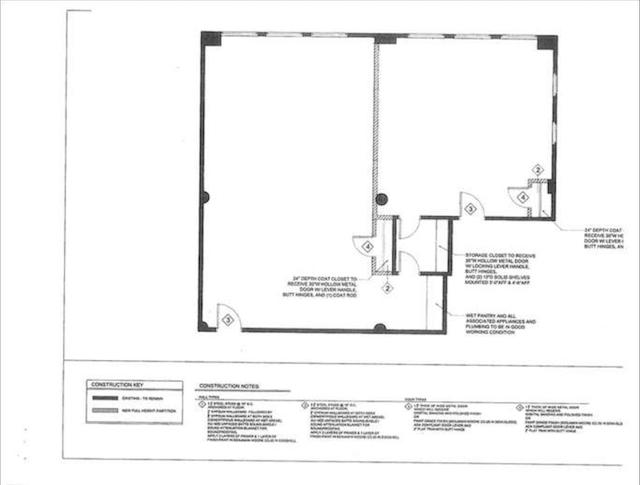 SoHo / NoHo
Brimming with youthful vigor and rich history, SoHo boasts an array of trendy cafes, shops, and art galleries. This district, renowned for its harmonious blend of old and new architecture, offers an ideal setting for flourishing businesses at a competitive price point.
A shining example of available creative space is the SoHo Building at 110 Greene Street. It's a vintage skyscraper boasting high ceilings and an open layout for versatility and collaboration, with historic touches sprinkled throughout. Consider also a loft-style office space like the one below at the Prince Building (568-578 Broadway) featuring ample natural light, high ceilings, and hardwood floors—an architectural or design firm's dream come true.
Sample Listing (Courtesy of The CoStar Group)
568-578 Broadway (The Prince Building)- 3rd Floor, Suite 301-306
Suite 301-306 in The Prince Building at 568-578 Broadway offers a versatile blend of office and showroom spaces spanning 5,000 to 15,274 SF. The suite features stunning views through 16 windows that line Broadway and an additional 10 windows on Prince Street. The space is complete with two restrooms and a fully-equipped kitchen. Its excellent condition and comprehensive build-out allow for immediate occupancy. Moreover, the lease terms are open for negotiation.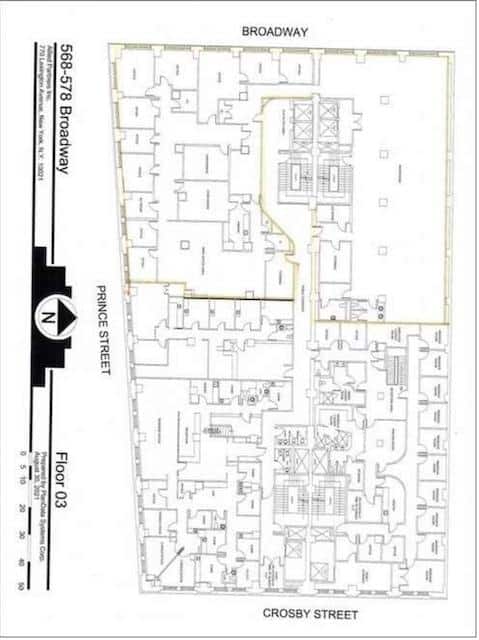 The Key Takeaway
Loft-style office spaces are trending, and they're more than just fashionable work environments. Firstly, they offer open, versatile layouts with an industrial vibe, thus transforming into strategic tools for attracting top-tier talent. Secondly, the Garment District, Chelsea, and SoHo/NoHo emerge as NYC's prime neighborhoods for these alluring spaces, with each area adding its own unique charm, robust infrastructure, and unparalleled convenience to the mix. So, as you consider the many options, gear up for an exciting office upgrade. Lastly, allow the city's character to shape your corporate identity, and revel in the endless possibilities that these spaces provide.
Planning to establish your business in a loft-style office space in a Manhattan hotspot? Reach out to us at Metro Manhattan Office Space. We'll help guide you. Contact us at (212) 444-2241 or [email protected].