Lease Your Office in NYC's Most Famous Skyscraper
Do you want to lease office space in a famous New York City office building? If so, you should consider renting office space at The Empire State Building, located at 350 Fifth Avenue. For name recognition and branding, you can't beat this iconic landmark, where your neighbors will be world-famous brands such as Expedia, LinkedIn, Priceline, CBS, Shutterstock and SKANSKA.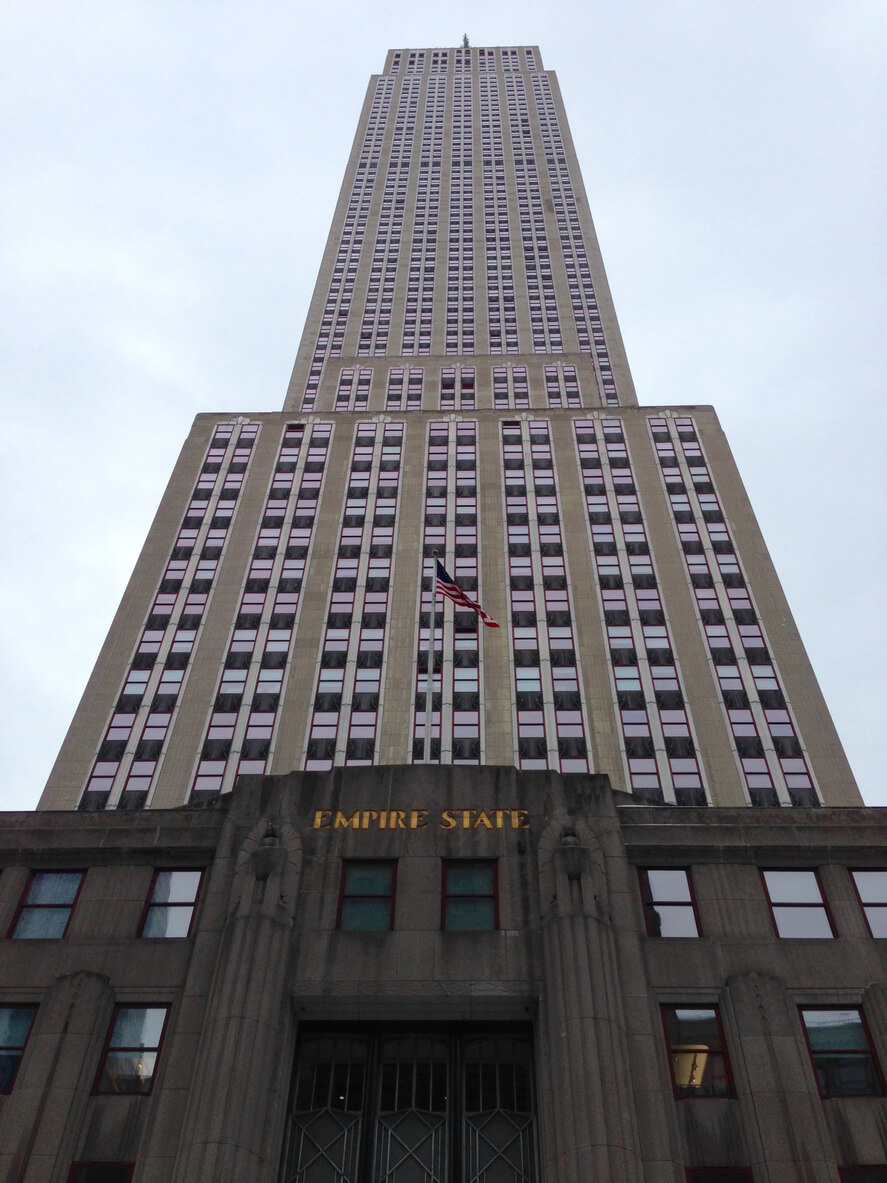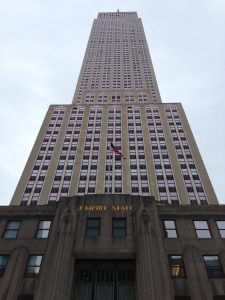 The first thing you will notice when you walk into the Empire State Building is the restored Art Deco lobby – certainly one of the most striking lobbies in New York City. Office tenants have their own private entrance on 34th Street, completely separate from the entrance used by tourists on the way to the observatory.
The Empire State Building offers unobstructed, jaw-dropping views, to the North, South, East and West. Rent office space above the 20th floor and your views of the Manhattan skyline will be spectacular.
The property is an environmentally sustainable office building. The landlord has invested heavily in retrofitting the building to reduce energy consumption and improve sustainability. As a result, the building has an Energy Star rating of 80, a top-tier score.
How Much Does Office Space Cost in the Empire State Building?
As of March 5th, 2019, there were 9 office rentals available at The Empire State Building, ranging from 2,530 square feet on the partial 47th floor to 23,186 square feet for the entire 78th floor. Pricing for office space at the Empire State Building ranges from $75.00 per square foot on the lower floors to $86.00 per square foot on the upper floors, where there are more expansive views.
There are also, as of March 5th, 2019, 13 office sublets ranging from 11,136 square feet to 2,776 square feet.
Rents are competitive, with nearby Class A buildings such as 1 Penn Plaza. Cleaning services are included in the base rent.
Office Space Layouts at The Empire State Building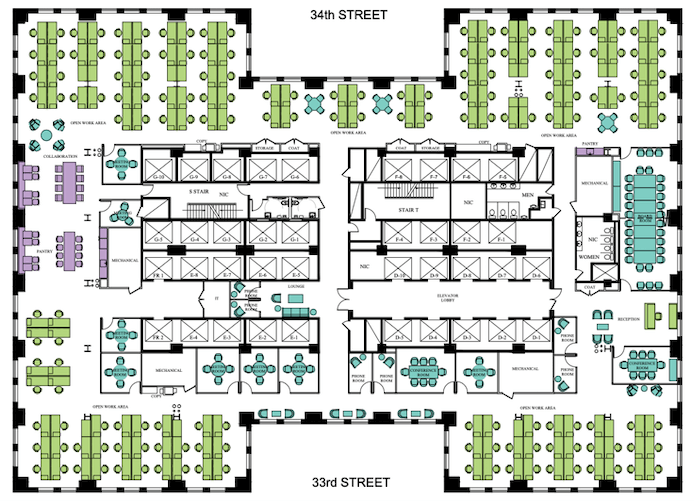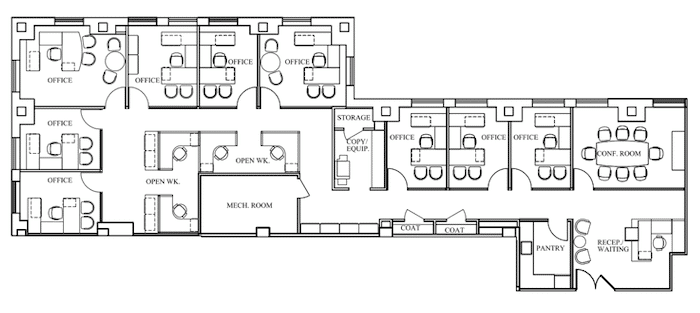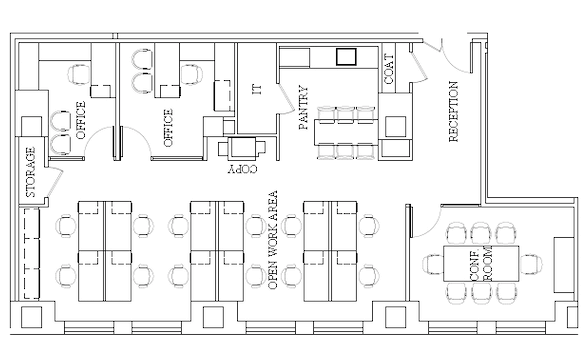 Special Perks for Tenants
The Empire State Building offers a variety of perks and benefits to tenants. There is a tenant-only conference center, a private dining facility, event space and bike storage on the 33rd floor. There is a 15,000-square-foot, tenant-only gym located in the basement. It is the largest of its kind in New York City. The monthly membership is only $400 per person.
Office Space at the Empire State Building is Easily Accessible to Public Transportation
The property is easily accessible by public transportation. Penn Station is a short walk on Seventh Avenue and 34th Street. Grand Central Station is 8 blocks North. The Lexington Avenue line is nearby on 33rd Street and Park Avenue. The PATH Train entrance is on 32nd Street and Sixth Avenue. Half a block to 34th and Sixth Avenue are the F, B, D, R, N, and W subway lines.
Ability to Relocate within Landlord's Portfolio
When you sign a lease at The Empire State Building, you will have the possibility, should you need to up or downsize, to move within the landlord's portfolio of properties. The office buildings that The Empire State Realty Trust owns and operates include 250 West 57th Street, One Grand Central Place and 7 other New York City office buildings. Should you outgrow your office space, the potential to lease space within the portfolio can prove useful.
If your business or organization wants a convenient location in Midtown Manhattan, in an iconic building with a high level of amenities, reach out to us and we will show you worthwhile space in the Empire State Building, situated in the most central location of New York City.
To learn about available office space at The Empire State Building, call Metro Manhattan at (212) 444-2241.