350 Fifth Ave, The Empire State Building office space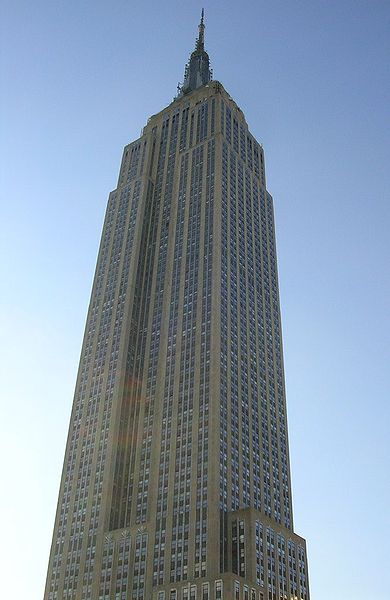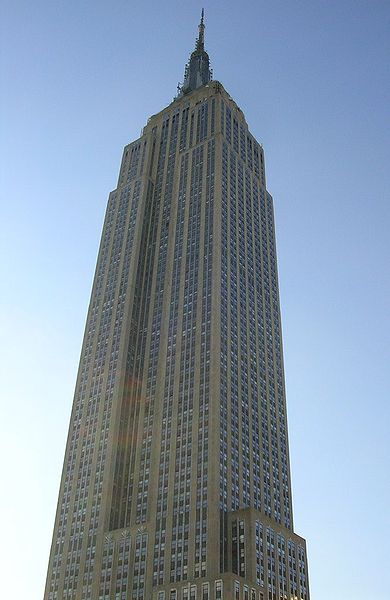 | | | | |
| --- | --- | --- | --- |
| Address | 350 Fifth Avenue | Class | A |
| Cross Streets | 33rd & 34th Streets | Size | 2,300,000 SF |
| Year built | 1931 | Architect | William F. Lamb of Shreve, Lamb & Harmon Associates |
Description
The Empire State Building might be the most iconic and recognizable staple on the Midtown Manhattan skyline. Alongside the Chrysler Building, the landmark limestone tower at 350 Fifth Avenue has become a symbol of New York City and a magnet for tourists from all around the world. The 1931-built skyscraper is also the home of various high-profile corporations, and companies big and small are eager to lease office space in the building.
LEED Gold-Certified & Class A Office Space Available
The now-iconic Art Deco design of the 102-story skyscraper is the work of renowned architecture group Shreve, Lamb & Harmon Associates. The tower held the title of the world's tallest building for four decades, until the 1970 completion of the World Trade Center North Tower in Downtown Manhattan. Nowadays, the Empire State Building is the fifth-tallest completed skyscraper in the U.S., and it has been completely renovated and upgraded to modern standards in 2011.
The LEED Gold-certified tower features more than 2.6 million square feet of Class A+ office space and 127,256 square feet of retail. Its current owner, Empire State Realty Trust, bought the property in 2013 for $771 million from Helmsley Enterprises.
Employees working in the Empire State Building have exclusive access to The Urban Campus, which features a 15,000-square-foot fitness center, a tenant-only conference center, as well as 8 on-site dining options like the STATE Grill and Bar and Tacombi.
Getting to and from the Empire State Building
The strategic location of the landmark tower, close to Grand Central Terminal, Penn Station, Bryant Park and Madison Square Garden, is highly appealing to companies looking to rent office space in Midtown Manhattan. The Empire State Building offers easy access to a plethora of dining, shopping and entertainment destinations, including Macy's Herald Square and the Manhattan Mall.
The Empire State Building is also incredibly well-connected to other parts of the city. The tower offers convenient access to several subway lines at the 34th Street/Herald Square station, including the B, D, F, M, N, Q, R and Path trains. It is also just a short walk from the highly-trafficked Penn Station.
Who is renting office space in the Empire State Building?
The Empire State Building has never had trouble finding tenants, as companies across various industries are always looking to associate their business with a prestigious Fifth Avenue corporate address. The building attracts traditional office tenants, as well as tech-style tenants, as it also offers open-plan, pre-built spaces that appeal to creative users.
Following a $500 million renovation in 2011, the tower has been upgraded and is now one of the most energy efficient buildings in the city, which is a highly desirable feature nowadays.
There are numerous high-profile companies on the Empire State Building tenant roster, including LinkedIn, Skanska, Shutterstock, Vanguard Construction, CBS Radio, CB Alliance, Qatar Airways, and JCDecaux North America. Retail tenants include Walgreens, Starbucks, Heartland Brewery and Sushi-teria. JLL handles all the leasing efforts at 350 Fifth Avenue.
How much is the rent price for office space in the Empire State Building?
Due to the size of the building and the large floor plates, there are rarely any small office spaces available for rent, with the smallest spaces being in the 2,500- to 3,000-square-foot range.
However, when space does become available, it tends to get occupied pretty quickly, even though the Midtown Manhattan office market is one of the most expensive business clusters in the world. Office asking rents in the Midtown submarket have reached a post-recession record of $87 per square foot in Q1 2019, per CBRE data. Pricing for office space at the Empire State Building ranges from $75 per square foot on the lower floors to $86 per square foot on the upper floors, where there are more expansive views.
Available Spaces
Interested in office space at 350 Fifth Ave, The Empire State Building office space? Contact us today
Listing Location & Nearby Public Transportation
Nearby Transportation
Subway
33rd Street (6) - 8 minutes Walk34th Street–Herald Square - 7 minutes Walk
Bus
West 32nd Street & Avenue of the Americas - 7 minutes WalkWest 31st Street/6th Avenue - 8 minutes WalkWest 37th Street/Broadway - 8 minutes WalkWest 34th Street/Broadway - 6 minutes Walk5th Avenue & West 33rd Street - 4 minutes WalkEast 34th Street & Park Avenue - 4 minutes WalkMadison Avenue & East 40th Street - 7 minutes WalkMadison Avenue & East 33rd Street - 3 minutes Walk
Important information
This listing is presented for illustrative purposes only, it may no longer be available, and is provided merely as an exemplary representation of the types of spaces in a given neighborhood for a given price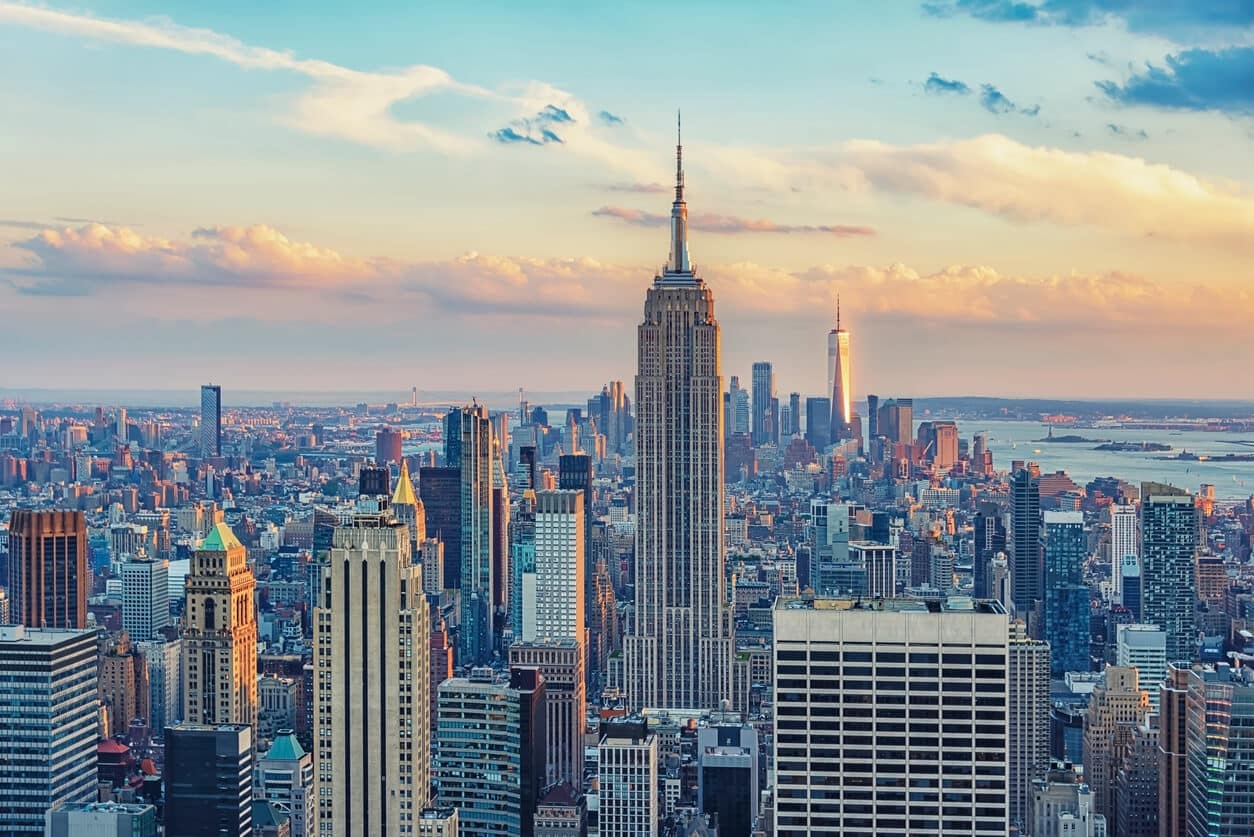 Midtown Manhattan
Midtown Manhattan Neighborhoods Midtown is Manhattan's central hub and its largest and most prominent office market. With roughly 242 million square feet of Midtown office space, there are various options to choose from. Moreover, you have several submarkets to consider in this expansive, diverse area. However, leasing or subletting office space in Midtown Manhattan is not a…
Learn more about Midtown Manhattan
Schedule a Tour
Please select a convenient date for your tour, and one of our colleagues will contact you soon!