One Penn Plaza, 230 West 34th Street Office Space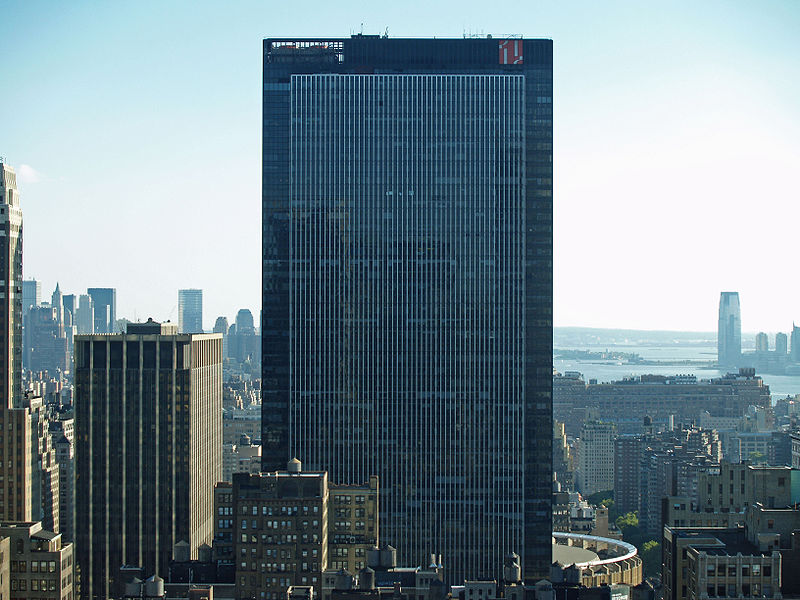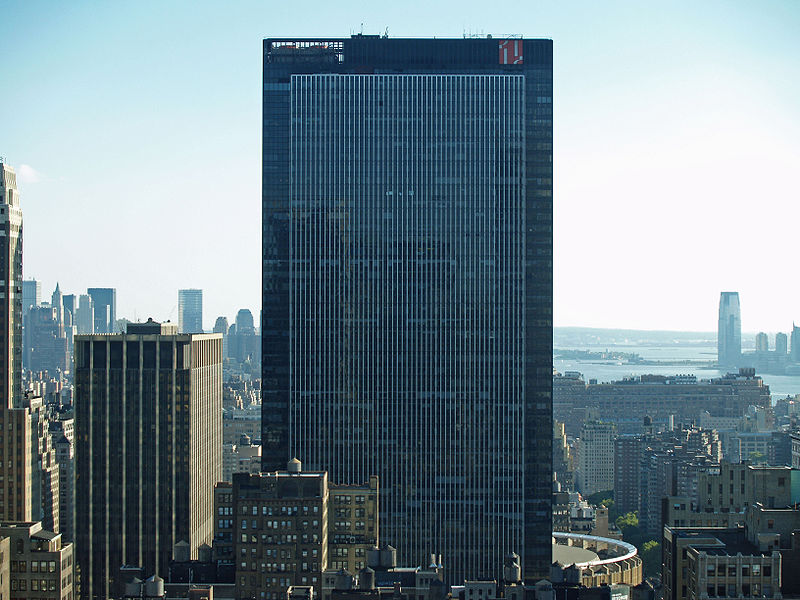 | | | | |
| --- | --- | --- | --- |
| Address | 250 West 34th Street | Class | A |
| Cross Streets | 33rd & 34th Streets | Size | 2,524,000 SF |
| Year built | 1972 | Architect | Kahn & Jacobs |
Description
The office tower rising at 230 West 34th Street in Midtown Manhattan was completed in 1972, boasting a design by Kahn & Jacobs. Also known as One Penn Plaza, the building is convenient to Penn Station and is one of the largest office complexes in the city. It's also located just steps from Madison Square Garden and Macy's Herald Square. The building is currently home to various high-profile office and retail clients, and offers quality commercial space in a top-notch location. 
2.5 MSF of Class A Penn Station Office Space
The building known as One Penn Plaza incorporates 2,524,000 square feet of Class A Penn Station office space across 57 stories. It was renovated in 1995 and today it is owned and managed by Vornado Realty Trust. Amenities at this Midtown Manhattan asset include a loading dock on 33rd Street, 24/7 keycard access security, close to 700 parking spaces, restaurants and shops within the building, and views in every direction of the city. One Penn Plaza is also one of the largest office destinations in Manhattan, with lower floors offering as much as 85,000 square feet, nearly the size of a soccer field. The tower is LEED Gold-certified for its sustainable features. 
Getting to and from One Penn Plaza
One Penn Plaza at 230 West 34th Street offers tenants direct access to Penn Station's subway lines and trains, including Amtrak and the Long Island Rail Road. Its strategic Midtown Manhattan location offers easy access to Madison Square Garden and Macy's Herald Square, and those working within the building can enjoy the various dining, shopping and leisure destinations in the area. 
Who is renting office space at One Penn Plaza?
One Penn Plaza is currently home to a diversified tenant roster, and businesses continue to be drawn to the best-in-class amenities and the unparalleled location. Notable tenants operating office space at 230 West 34th Street include Cisco Systems, Citigroup, Fortinet and Level 3 Communications. Retail tenants include Bank of America, Duane Reade, Lucy's, Gourmet Bazaar, Local West, Magnolia Bakery, Shake Shack, Pret A Manger, Papyrus, Modell's Sporting Goods, Swarovski, and Wasabi Sushi & Bento. 
How much is the rent price for office space at One Penn Plaza?
Office asking rents at One Penn Plaza tend to be on a par with the average commanded in Midtown Manhattan, which hovers around $89 per square foot. The proximity to Penn Station and the Class A amenities and in-building retail offerings make the building a highly desirable location for office tenants of all sizes, which in turn means that office rents here often come at a premium. 
Available Spaces
Interested in office space at One Penn Plaza, 230 West 34th Street Office Space? Contact us today
Listing Location & Nearby Public Transportation
Nearby Transportation
Subway
34th Street–Penn Station - 2 minutes Walk28th Street (16NR) - 6 minutes Walk33rd Street (6) - 6 minutes Walk34th Street–Herald Square - 6 minutes Walk
Bus
West 32nd Street & Avenue of the Americas - 7 minutes WalkWest 31st Street/6th Avenue - 7 minutes WalkWest 37th Street/Broadway - 7 minutes WalkWest 34th Street/Broadway - 7 minutes WalkFlixBus NYC 300 W 31st St. - 5 minutes Walk
Important information
This listing is presented for illustrative purposes only, it may no longer be available, and is provided merely as an exemplary representation of the types of spaces in a given neighborhood for a given price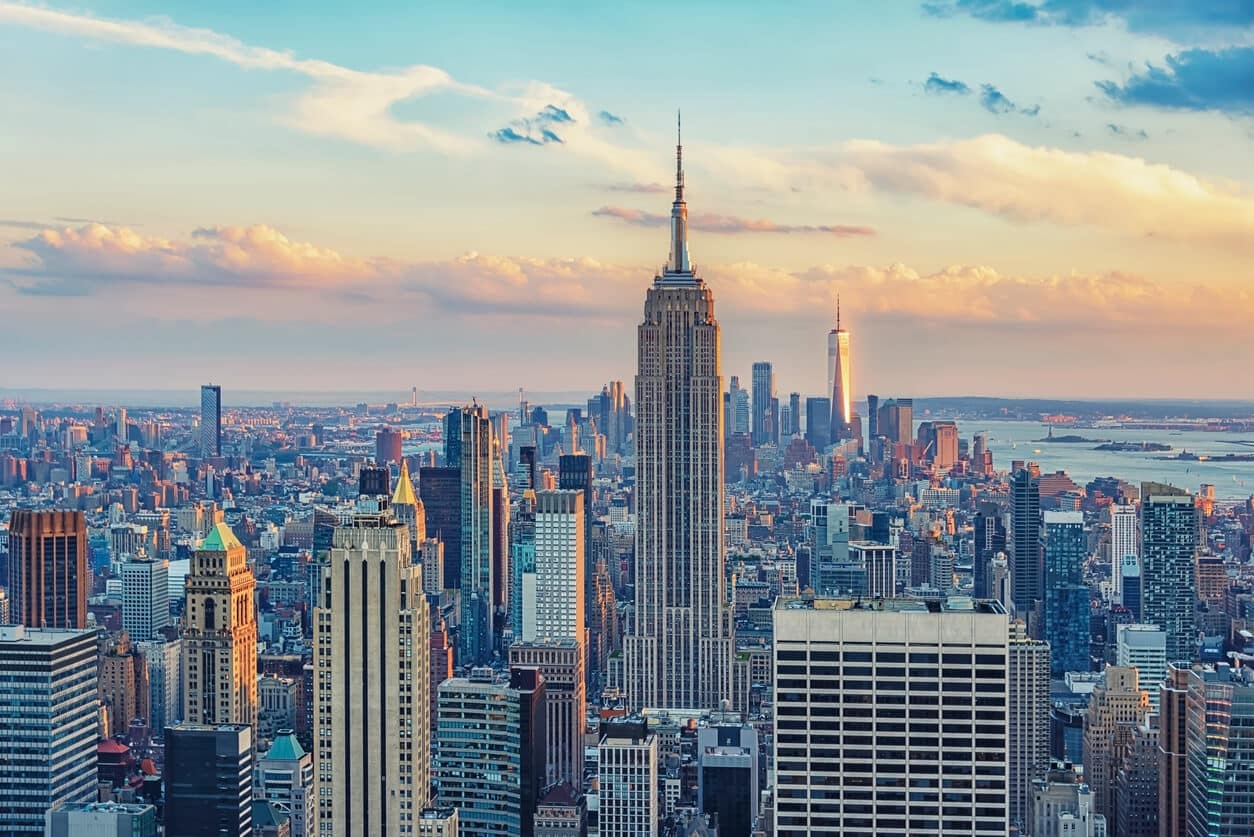 Midtown Manhattan
Midtown Manhattan Neighborhoods Midtown is Manhattan's central hub and its largest and most prominent office market. With roughly 242 million square feet of Midtown office space, there are various options to choose from. Moreover, you have several submarkets to consider in this expansive, diverse area. However, leasing or subletting office space in Midtown Manhattan is not a…
Learn more about Midtown Manhattan
Schedule a Tour
Please select a convenient date for your tour, and one of our colleagues will contact you soon!