22 Cortlandt Street Office Space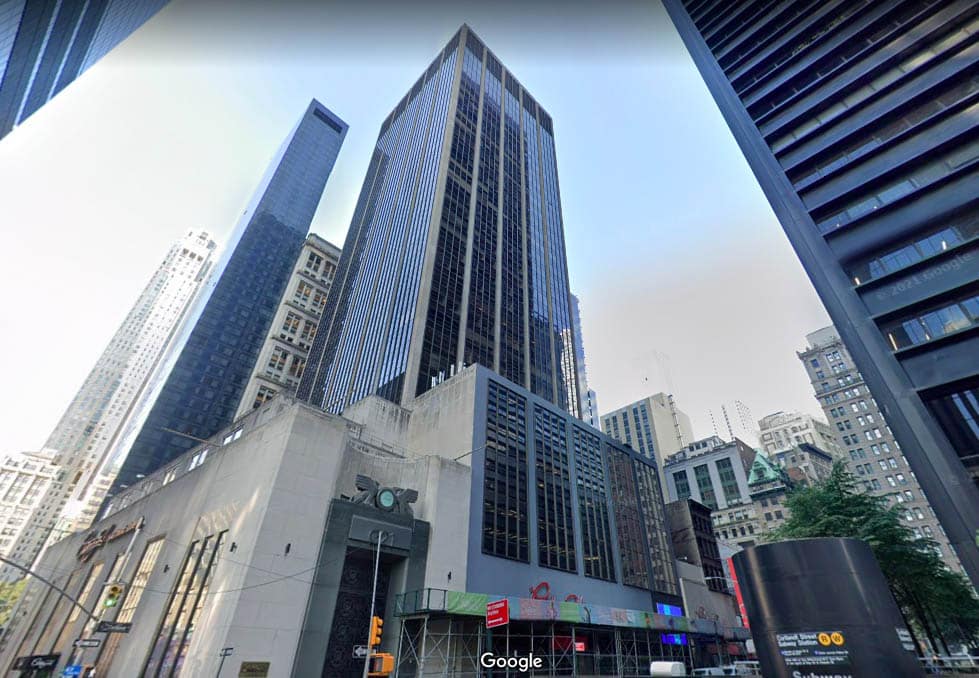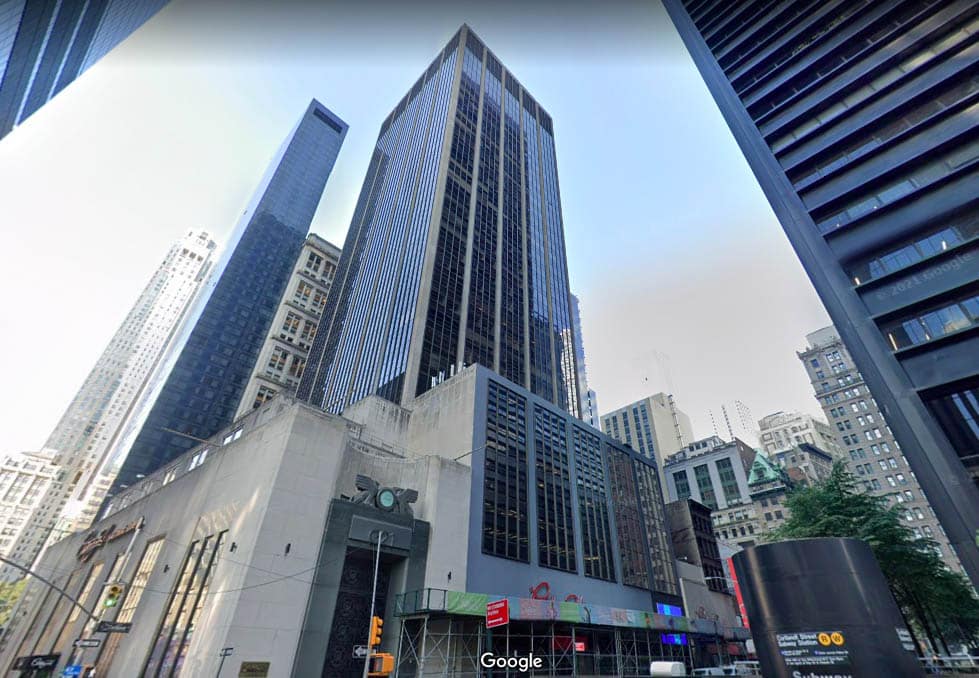 | | | | |
| --- | --- | --- | --- |
| Address | 22 Cortlandt Street | Class | A |
| Cross Streets | Broadway & Church Street | Size | 734,000 SF |
| Year built | 1973 | Architect | Emery Roth & Sons |
Description
The dark glass tower rising at 22 Cortlandt in Lower Manhattan was designed by renowned architecture firm Emery Roth & Sons and completed in 1973. The building was renovated in 2019 and is an excellent destination for office-using companies looking for flexible, modern, Class A office space close to public transit, shops and restaurants, and hospitality options. The building commands rents that are significantly more affordable than similar properties in Midtown Manhattan but offers the same best-in-class amenities that tenants look for nowadays.
734 KSF of Class A World Trade Center Office Space
The commercial building at 22 Cortlandt Street features close to 734,000 square feet of Class A World Trade Center office space across 34 stories. Owned by Mayore Estates, the building was renovated in 2019 and has floor plates ranging from 3,000 to 37,000 square feet. Amenities at the Lower Manhattan tower include a brand new exterior facade, a new entranceway, a renovated lobby, and an upgraded elevator. Additionally, tenants enjoy 24/7 secure access, turn-key installation, high-tech designs, a messenger center, and unobstructed panoramic views. The building owner is open to building new space to tenant specification.
Getting to and from 22 Cortlandt Street
22 Cortlandt Street is conveniently located close to all subway lines and PATH trains connecting the World Trade Center area to the rest of New York City and New Jersey. The building is situated between the Fulton Street Transit hub and the new Santiago Calatrava PATH station, just across from the WTC. Tenants also enjoy easy access to a plethora of high-end shops, restaurants, and accommodation options in Lower Manhattan.
Who is renting office space at 22 Cortlandt Street?
22 Cortlandt Street is home to various high-profile office tenants in diversified industries. Notable tenants on the building's roster include WeWork, Municipal Credit Union, Jacobs, Metropolis Group, Booker Software, Cleary Gottlieb Steen & Hamilton, and Century 21.
How much is the rent price for office space at 22 Cortlandt Street?
Office asking rents at 22 Cortlandt Street hover around $55 – $58 per square foot, significantly more affordable than similar options in Midtown or Midtown South. By comparison, office rents in popular Midtown markets like Hudson Yards or the Plaza District can command up to $100 per square foot. Lower Manhattan represents an excellent alternative for tenants looking for modern office space at a reasonable price.
Image via Google Street View
Available Spaces
Interested in office space at 22 Cortlandt Street Office Space? Contact us today
Listing Location & Nearby Public Transportation
Nearby Transportation
Subway
Wall Street (23456J) - 5 minutes WalkFulton Street (236ACGJMZ) - 2 minutes WalkRector Street (1NR) - 7 minutes WalkWTC Cortlandt - 4 minutes WalkPark Place (23) - 6 minutes WalkWorld Trade Center (E) - 3 minutes WalkChambers Street (123ACEJMZ) - 6 minutes WalkBrooklyn Bridge–City Hall - 9 minutes WalkCortlandt Street (1NR) - 2 minutes WalkBroad Street (JMZ) - 6 minutes WalkCity Hall (NR) - 6 minutes Walk
Bus
Trinity Place/Thames Street - 5 minutes WalkTrinity Place/Rector Street - 5 minutes WalkTrinity Place/Exchange Alley - 7 minutes WalkChurch Street/Cortland Street - 1 minute WalkChurch Street/Liberty Street - 2 minutes WalkBroadway/Vesey Street - 3 minutes WalkBroadway/Park Place - 6 minutes WalkBroadway/Barclay Street - 5 minutes WalkBroadway/Warren Street - 8 minutes WalkBroadway/Murray Street - 6 minutes Walk
Important information
This listing is presented for illustrative purposes only, it may no longer be available, and is provided merely as an exemplary representation of the types of spaces in a given neighborhood for a given price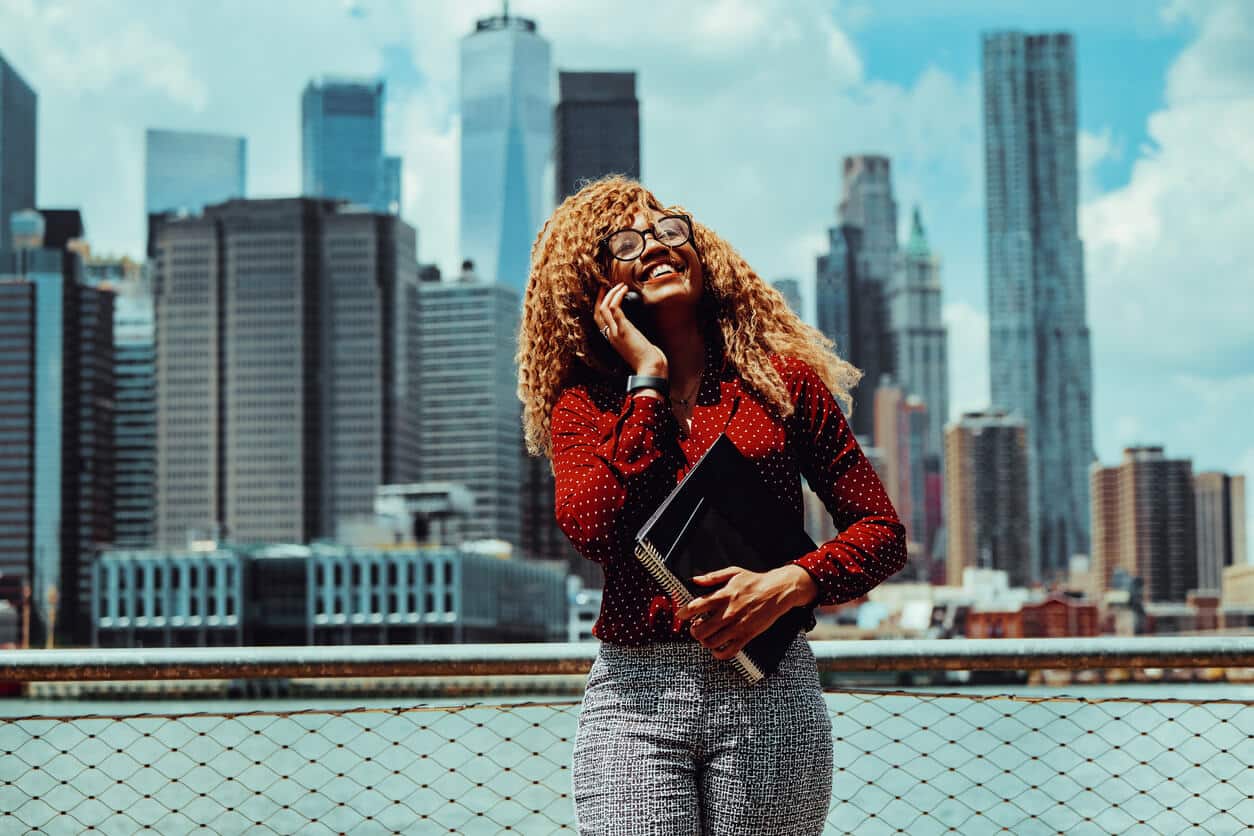 Downtown Manhattan
Downtown Manhattan Neighborhoods Downtown Manhattan has a vibrant and attractive office market. With roughly 90 million square feet of office space, you could find Downtown office space in a modern Class A skyscraper, budget B and C building, or a building with loft-like office space. There are also medical-friendly buildings such as 65 Broadway. Furthermore, many companies with staff living in…
Learn more about Downtown Manhattan
Schedule a Tour
Please select a convenient date for your tour, and one of our colleagues will contact you soon!