250 West 57th Street Office Space for Lease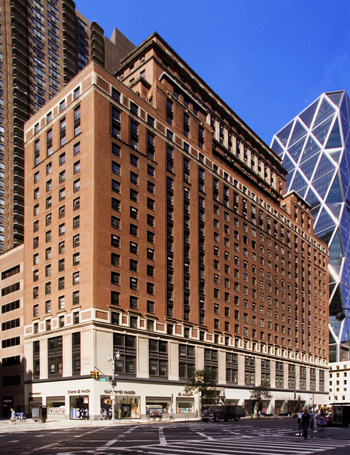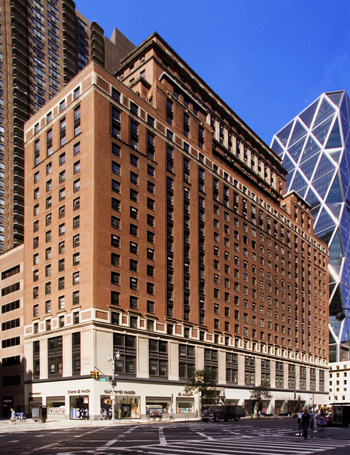 | | | | |
| --- | --- | --- | --- |
| Address | 250 West 57th Street | Class | A |
| Cross Streets | 56th & 57th Streets | Size | 535,665 SF |
| Year built | 1921 | Architect | Carèrre & Hastings, Shreve, Lamb & Blake |
Description
The office building located at 250 West 57th Street in Midtown Manhattan was built in 1921. The Fisk Tire Building, as it was once called, boasts a design by Carèrre & Hastings, Shreve, Lamb & Blake, and lies conveniently between Broadway and Eighth Avenue. The tower is steps away from the buzzing Time Warner Center, Carnegie Hall, and many transportation options. The building underwent extensive renovations in 2017 and is home to various high-profile office and retail tenants.
540 KSF of Class A Columbus Circle Office Space
The 26-story office tower at 250 West 57th Street offers 539,665 square feet of Class A Columbus Circle office space and retail space. The building is owned and managed by Empire State Realty Trust, and underwent a massive renovation in 2017. The renovation program included a new Gensler-designed lobby, a restored facade, new windows, elevators, and storefronts, as well as state-of-the-art electrical, plumbing, HVAC, and security systems.
Floor sizes at the former Fisk Tire Building range from 9,000 to 27,000 square feet, making the property ideal for both smaller and larger office tenants.
Getting to and from 250 West 57th Street
250 West 57th Street benefits from an excellent location in the heart of Columbus Circle, just minutes from Carnegie Hall, Time Warner Center, Lincoln Center, Central Park, and more. Those working within the building have easy access to a plethora of shopping and dining options, as well as public transportation via the A, B, C, D, and 1 trains. The building provides direct in-building access to the Time Warner Center/Columbus Circle subway station, as well as street access to 11 additional lines.
Who is renting office space at 250 West 57th Street?
The office building at 250 West 57th Street is home to various high-profile office and retail tenants, which are drawn to the excellent location and proximity to all the offerings of Midtown Manhattan. Notable tenants occupying office space in the building include Mount Sinai, Reis Cooper, Universal Music Group, Brookside Artist Management, and COOKFOX Architects, which operate the first WELL Gold and LEED Platinum-certified space in NYC at 250 West 57th Street. Retail tenants include HSBC, Starbucks, Duane Reade, and AT&T.
How much is the rent price for office space at 250 West 57th Street?
Office asking rents at 250 West 57th Street start somewhere around $60 per square foot but can go above $90 per square foot, depending on the terms and size of the lease. Class A office space in Columbus Circle tends to come at a premium, given the excellent transportation options and the proximity to shopping and dining options. Midtown Manhattan overall is the priciest office submarket in NYC, with rents often surpassing $100 per square foot.
Building image via Google Street View
Available Spaces
Interested in office space at 250 West 57th Street Office Space for Lease? Contact us today
Listing Location & Nearby Public Transportation
Nearby Transportation
Subway
66th Street–Lincoln Center - 4 minutes Walk59th Street–Columbus Circle - 8 minutes Walk
Bus
West 65th Street & West End Avenue - 8 minutes WalkWest 65th Street & Amsterdam Avenue - 5 minutes Walk
Important information
This listing is presented for illustrative purposes only, it may no longer be available, and is provided merely as an exemplary representation of the types of spaces in a given neighborhood for a given price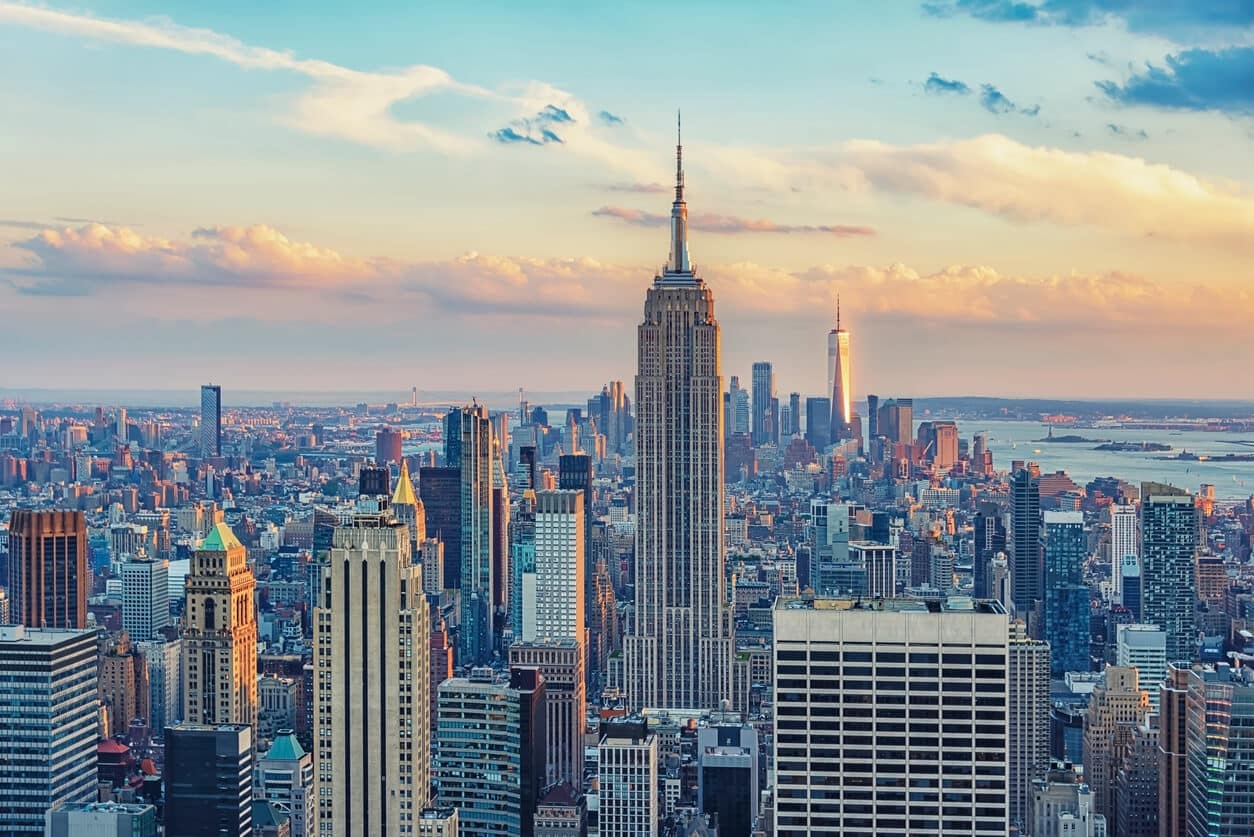 Midtown Manhattan
Midtown Manhattan Neighborhoods Midtown is Manhattan's central hub and its largest and most prominent office market. With roughly 242 million square feet of Midtown office space, there are various options to choose from. Moreover, you have several submarkets to consider in this expansive, diverse area. However, leasing or subletting office space in Midtown Manhattan is not a…
Learn more about Midtown Manhattan
Schedule a Tour
Please select a convenient date for your tour, and one of our colleagues will contact you soon!