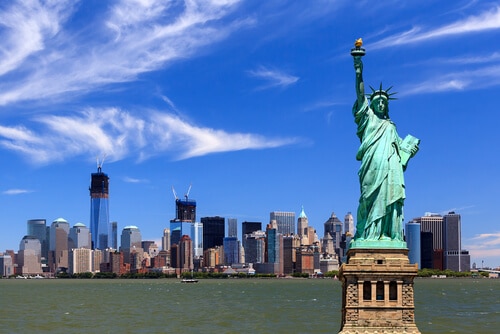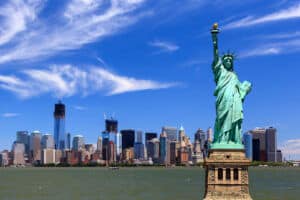 Before calling a New York City commercial real estate broker to help you rent Manhattan office space, ask yourself these eight key questions. Your answers will facilitate your search and help you find the best space at the most favorable lease terms.
1. How much Manhattan office space do I really need?
Use our office space calculator to determine how much square footage you require. Input the desired number and size of offices, number of cubicles, conference rooms, bullpen areas, break rooms and reception areas, and our calculator will generate an approximate square footage. Take the following factors into account when determining ideal square footage:
Existing head count in your space
Projected future growth of your staff
Square footage of your existing premises
Optimal layout for your new space
2. What is my monthly budget for commercial rent and utilities?
Setting a realistic budget for rent is the first step of your property search. Before researching listings and scheduling appointments to inspect space, a broker needs to know how much you are prepared to spend on rent.
Try to provide your broker with an all-in budget that includes base rent, energy costs, and supplemental charges such as water, sprinkler,  guard and rubbish removal. And do not overlook the security deposit. Landlords expect new tenants to provide a check at lease signing for the first month's rent as well as for the agreed-upon security deposit. Security deposits for Manhattan commercial buildings typically range from two to six months.
3. What is the best neighborhood for my executive office space rental?
Does your company need to be near major transportation hubs such as Penn Station or Grand Central Station? Are there any critical subway lines for employees? Do your new offices need to be located in close proximity to any of your firm's key customers? Don't waste time touring space with leasing agents in the wrong neighborhood.  Make sure to explain your geographic criteria to your commercial real estate broker.
4. Do I need to rent office space in a Class A, B or C building?
If you need to be in a trophy building in the most desirable business district, you need space in a Class A building. If that is the case, be prepared to pay a higher office space rent. If you are looking for a cool loft building, you are probably seeking a Class B or Class C property. If an inexpensive rent is a primary goal and you don't require much in the way of amenities, space in a Class C building may be a good choice. Be sure to discuss the type of building you require with your broker.
5. What is my preferred lease term?
If you are an established business and prefer to avoid relocating, if you don't expect your staff to grow or shrink substantially, or if you are concerned about rising rent, you may want to sign a long-term lease. Shorter-term leases are often better for businesses that anticipate rapid growth or just aren't sure what their real estate needs will be in the future. Commercial landlords are generally comfortable with lease terms ranging from three to 10 years for NYC office space rentals. Generally, owners will invest less in your build-out as the term of the lease gets shorter.
6. Do I need a specialty build-out?
Construction is expensive. Somebody has to pay for the build-out. It is always better for the tenant if the landlord builds-out the space and pays for construction. Often landlords will consider improving a space for a new tenant if the length of the lease is long enough to amortize construction costs.
7. I am a start-up. Will a landlord lease space to me?
Finding a Manhattan office space rental is more challenging for a start-up. Landlords are adverse to risk and often prefer to rent commercial space to established firms. That being said, many New York City commercial office buildings welcome start-up tenants. Landlords typically require a greater security deposit if a company has not turned a profit.
8. Should I sign a lease renewal instead of relocating?
Landlords usually try to retain tenants in their buildings. They tend to offer existing tenants favorable renewal terms. Building owners also usually give existing tenants a preference for expansion space in their buildings.
Consider having a commercial real estate broker represent you when you negotiate with your existing landlord. A broker will be familiar with recent lease transactions in your building and neighborhood and will know what to ask the landlord and how to ask for it when you are negotiating an NYC office space rental.
Metro Manhattan Office Space has helped hundreds of businesses find office space in New York City. Contact Principal Broker Alan Rosinsky at 212-444-2241.