Finding the perfect office space for your startup can sometimes feel like looking for a needle in a haystack, especially if you want to open a business in a competitive market like New York City or Los Angeles. The amount of factors to consider can be overwhelming for entrepreneurs, but it's important to carefully weigh your options and to leave no stone unturned, as they say. Deciding upon an office space to lease can make or break your business, especially for startups in the early stages. 
We thought we'd try to ease the process of finding the right office space for startups or entrepreneurs. Even if you decide to find a qualified real estate broker to assist you in this search, it's important to know what all the steps are, and what will be your biggest challenges throughout this process. In this quick guide, you'll learn about the importance of location, budget and amenities, you'll see what type of commercial leases you can sign, the different types of offices and their advantages, and why it's important to plan ahead. 
What to expect when searching for startup office space?
When you first embark on your journey towards finding the perfect office space for your new business, you'll realize that there are many factors to take into account. You don't want to make a rash decision and sign a long-term contract, only to realize that the space is not the right fit for you. Here's what you should expect when starting your new office search:
High prices, intense competition
If you're planning to lease an office in a competitive market like New York, Los Angeles, San Francisco or Chicago, then you need to be ready for a challenge. These markets are highly appealing to startups and tech companies, which means you'll have plenty of competition. 
Office rents in these cities are also some of the highest in the world, and affordable options are limited, meaning you and your competition will be going head to head for the same spaces. If you do find a space that suits both your needs and your budget, you'll need to move fast, because startup office availabilities won't stay on the market for too long.
An elevated security deposit
During lease negotiations, a startup business may find itself at a disadvantage due to the fact that landlords often prefer commercial tenants with a proven track record. Because they're sometimes viewed as being potentially risky tenants, startups are often required to pay an elevated security deposit. 
An experienced real estate broker can be of great assistance in helping a startup find the right office space and negotiating the lowest possible security deposit. Brokers know what to ask the landlord and how to ask for it, and their understanding of the marketplace gives them privileged information as to which landlords are offering the most aggressive deals.
Things to consider before leasing commercial office space
In order to find the right space, a startup business should discuss with a commercial real estate broker various aspects of their operation, before making any decision. Let's go through the most important factors to consider:
Location, location, location
The location of your new office is probably the most important and influential aspect to consider, and one that can make or break your business. However, it's quite difficult to find affordable office space in desirable neighborhoods in major U.S. cities, especially if your business is still growing and your budget is limited. You don't want to choose your office space based solely on location, as you might find that the space isn't right for you or that you can't really afford it. 
Early stage businesses don't have a huge budget to begin with, so weighing costs and expenses is crucial to ensure your business survives and prospers. Basic expenses like internet connectivity, office supplies and equipment, and cleaning services can add up quickly at the end of the month. As an entrepreneur, you need to consider worst-case scenarios and make sure that all the basic expenses can be covered even during slow periods throughout the year. 
You'll also want to think about any extra costs that are necessary for your type of business to thrive. You might want a store-front window or street-front signage to attract walk-ins. You might need to provide parking or access to mass transit options for employees and clients, or you might need lots of meeting rooms to conduct interviews or confidential meetings with partners. Depending on the type of business you run, you might also need to have a reception area, a state-of-the-art conference room, or you'll need to incorporate some green features. You need to consider all of these costs, together with the monthly rental rate, and continue your search from there.
Your current – and projected – workforce
If your business is just starting to take off and it consists of only a handful of people, a small space would make the best fit, and the most cost-effective option. If you're not sure where this new venture is heading and how many people you will need, you might want to consider renting a coworking space or an executive suite. These types of spaces offer you the option of renting an office short-term, for a month, or even just a week. 
On the other hand, if your startup is already picking up steam, you might opt to lease more office space than you actually need, to ensure that your growth will be covered. If you're worried about the costs, you could also sublease the space that you're not using. A good option for growing businesses are loft spaces, which provide open and flexible office space that can be molded to fit your needs. 
Loft spaces in NYC are highly sought-after, and they can be found in hip neighborhoods like SoHo, Tribeca or Chelsea, where employees have access to lots of shopping and dining options. You'll also be in good company there, as many tech companies, including Google, choose these areas to do business.
What are the different types of office space?
There are different types of office spaces available for lease, and it's important to choose the right one for your business. Nowadays, coworking is on the rise, and many startups and entrepreneurs opt to rent flexible office space, since it offers flexibility, a move-in ready office, and short lease terms. 
Nevertheless, if you anticipate your business will grow quickly, or you want the freedom to build out your space and impress clients and partners, then you'll want to lease your own office. Let's look at some of the differences between the different types of offices you can choose from:
This is an option that can work for an entrepreneur who is about to launch a business and needs to schedule important meetings with prospective clients, partners and employees. You'll want to conduct these meetings in a professional setting that signals your commitment and professionalism, in which case, a temporary office, booked for just an hour or a day at a time, can come in handy. 
This type of office is different from a coworking space, as you're basically sharing a traditional office with another company in order to split the costs. Startups with tight budgets can benefit from sharing an office with another small business, especially if they complement each other. For instance, a small marketing agency sharing a space with an advertising or e-commerce startup might work very well, and it may even lead to fruitful collaborations or partnerships. 
The coworking trend has caught incredible momentum over the past years in all the major cities in the world, including New York City, where giants like WeWork are constantly expanding their footprint. Coworking offices are extremely convenient for early stage businesses, as they come fully decked out and equipped with trendy amenities like state-of-the-art connectivity, lounging areas and private offices, complimentary beverages and snacks, and a professional business address in a coveted business district. 
However, the popularity of coworking spaces has made them increasingly expensive, especially in desirable areas close to transit, retail and dining. They also can't accommodate large businesses, so they're a better fit for companies with roughly 10 to 20 employees. 
Incubator/accelerator space
Incubator spaces are another good option for businesses that are just starting out, but they have both advantages and disadvantages. They are cheaper than coworking spaces, and many times they are rent-free, as incubators are usually funded through different economic programs. However, these programs do expect your business to grow and get results after a certain amount of time – a commitment of one to six months is usually required. Additionally, the incubator might not require you pay rent for the office space, but they might require a percentage of your company's equity. The spaces are also more bare-boned than coworking spaces, so don't expect lots of fancy perks or amenities.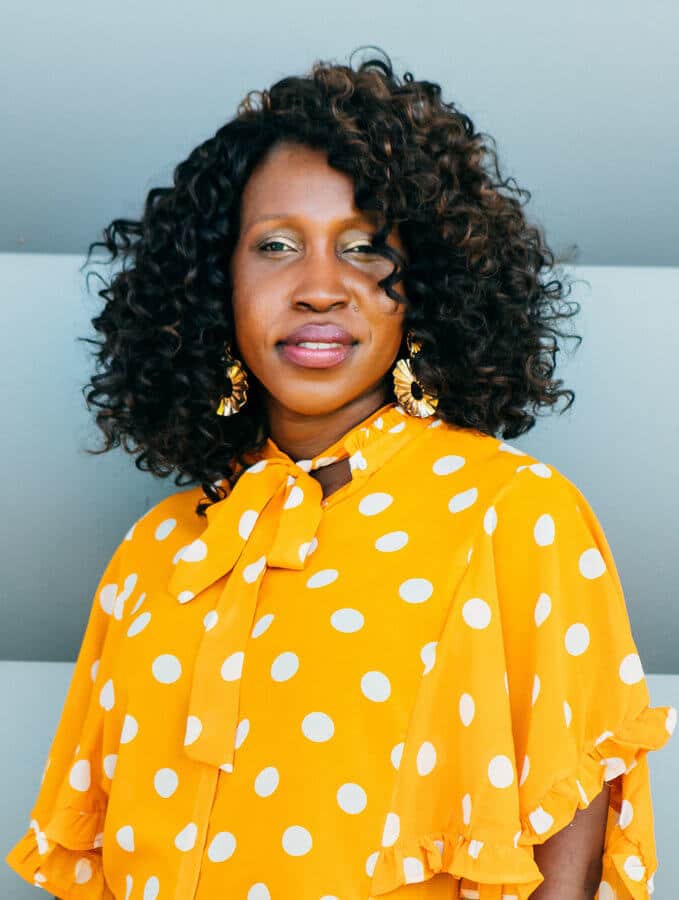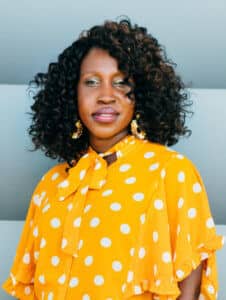 However, incubators can be a great option if you're just starting out and can't yet afford to rent out your own space, and you need support from seasoned professionals. Here's what Lorneth Peters, Director of the Tennessee Small Business Development Center at Austin Peay State University, has to say about business incubators:
"The consideration of a business incubator can be a great move for startups that are looking for unconventional office space opportunities. Business incubators provide a physical facility, cultivating environment, and business support, during the crucial years of business development."
This option is recommended if you want to have control over the look and feel of your office, as it gives you the possibility of designing it from scratch – if you have the budget for it. Leasing your own office space also helps to establish a professional brand image for your business, and lets prospective clients and employees know that you're in it for the long haul. Renting your own office space can also help with employee retention, as those working for you will not be subjected to the constant noise and interruptions often found in coworking or shared offices. 
Privacy does not come cheap, though, and one downside to traditional office space is that it's more expensive than a shared office or an executive suite. Working with a broker is your best bet if you're looking to lease your own office, as they can find affordable options in good neighborhoods that you won't be able to find on your own.
What perks and amenities do you want to offer?
Depending on the type of business you're running, you'll need different amenities, perks or equipment that are necessary to conduct your day-to-day operations. 
For instance, if you run a startup in sectors like financial services or law, you'll need private meeting rooms to conduct confidential conversations with clients. 
If your partners or staff work remotely, then you'll need audio and video conferencing equipment to keep in touch. 
If you want your business to grow and attract top talent, you'll also need to throw in some fun amenities, like a coffee bar or a game room. 
All these things will cost you extra, so you need to carefully select them and add only the amenities that you actually need, so you don't end up spending a considerable chunk of your budget on things that nobody really uses.
Here are some things to consider including in your office space search: 
Private meeting rooms to conduct 1-on-1s with employees or business meetings with clients; 

In-office security and secure, 24/7 building access;

Adequate common areas like bathrooms, showers, and kitchen facilities;

Modern and functional furniture and design;

High-speed internet connectivity and equipment like audio/video conferencing systems, printers, scanners and phones;

On-site or nearby parking available, or proximity to public transit options;

Fitness centers either in the building or in the neighborhood;

Variety of food options either in the office or in the vicinity, for both staff and clients.
What are the different types of commercial leases?
If you're working with a commercial real estate broker, then they will take over the grueling task of finding – and signing – the best office space for your business. Even so, it's good to know how commercial office leases work, in case you don't have the budget to work with a broker, or you just want to be involved in the process. Let's go over the different office lease types:
A gross lease, also known as a fixed lease, means the tenant will pay a flat rent fee each month, that includes all the extra costs that come with renting the space, like taxes, utilities, and insurance costs. 
A gross lease can often benefit the landlord rather than the tenant, if the space was previously signed via a net lease. However, many small businesses opt for this option, as they'll know the amount they have to pay each month beforehand, and they won't have to bother calculating variable expenses every month.
In a modified gross lease agreement, the tenant pays the landlord the base, fixed-rate rent, but also takes on a proportional share of the other costs associated with the space, like utilities, taxes, and maintenance services. 
This type of lease falls somewhere between a gross lease, where all extra costs are covered by the landlord, and a net lease, where the tenant takes on all the costs.
Also known as triple-net leases or NNN leases, net leases mean that the office tenant will be responsible for covering all of the costs associated with the space, including rent, utilities, maintenance, property taxes and insurance fees. 
With this type of lease, you have full control of your own space, and you can modify and upgrade it to project the brand image that you want. The downside is that you never know how much you'll have to pay every month, and for entrepreneurs in the early stages of a business, handling all these responsibilities will prove too time-consuming and overwhelming. 
Your commercial real estate broker will advise you on the best type of office lease for you, and what it will entail. For small, just-launched businesses, a gross lease might be the easiest and least time-consuming option, even if you'll lack control over your own office space. In time, as your budget expands, you can consider switching to a modified gross lease or a triple-net lease and hiring a specialist to manage everything that comes with the added responsibilities.
Should you enlist the help of a CRE broker?
No matter what budget you have at your disposal, you have the option of working with an experienced agent who knows the ins and outs of the U.S. commercial real estate market. It's not a necessary step, but if you're worried about not knowing the key industry terms or what to look for in a lease agreement, having someone knowledgeable look over all the details can take some stress off of your mind. A real estate broker working as your tenant representative can help navigate the process of leasing startup office space, especially in a highly competitive market like New York City. 
Are you thinking of setting up your business in a convenient location in Manhattan, and are looking to lease space in a modern building offering state-of-the-art amenities? Then reach out to us and we will show you worthwhile space situated right in the heart of New York City. To learn about available office space, call Metro Manhattan Office Space at (212) 444-2241 or email us at [email protected].