5 Times Square Office Space for Lease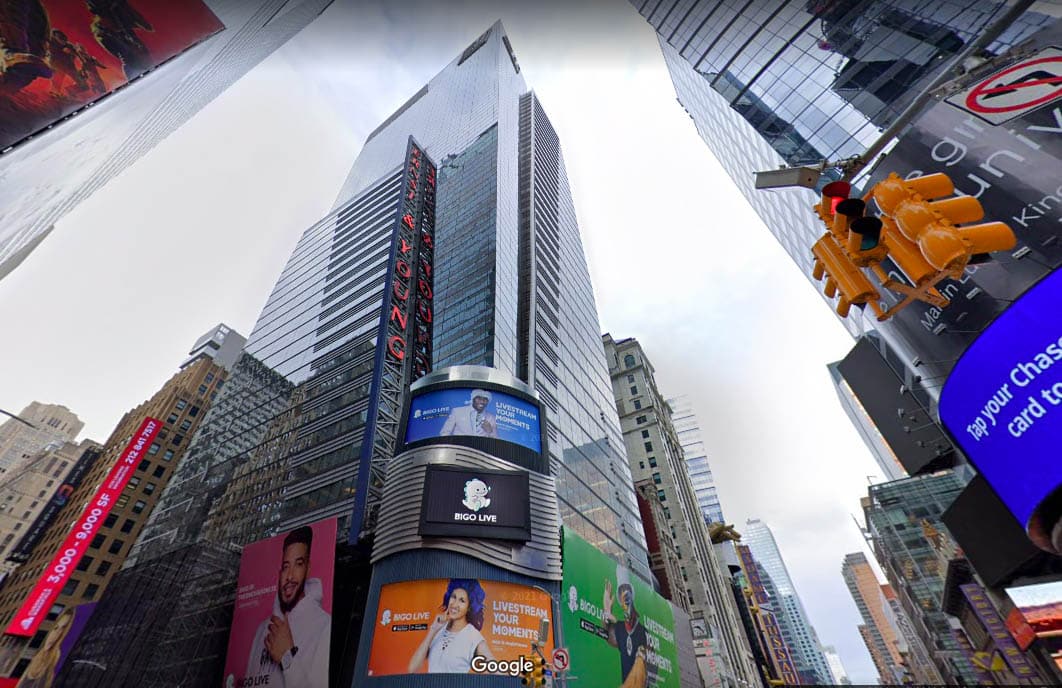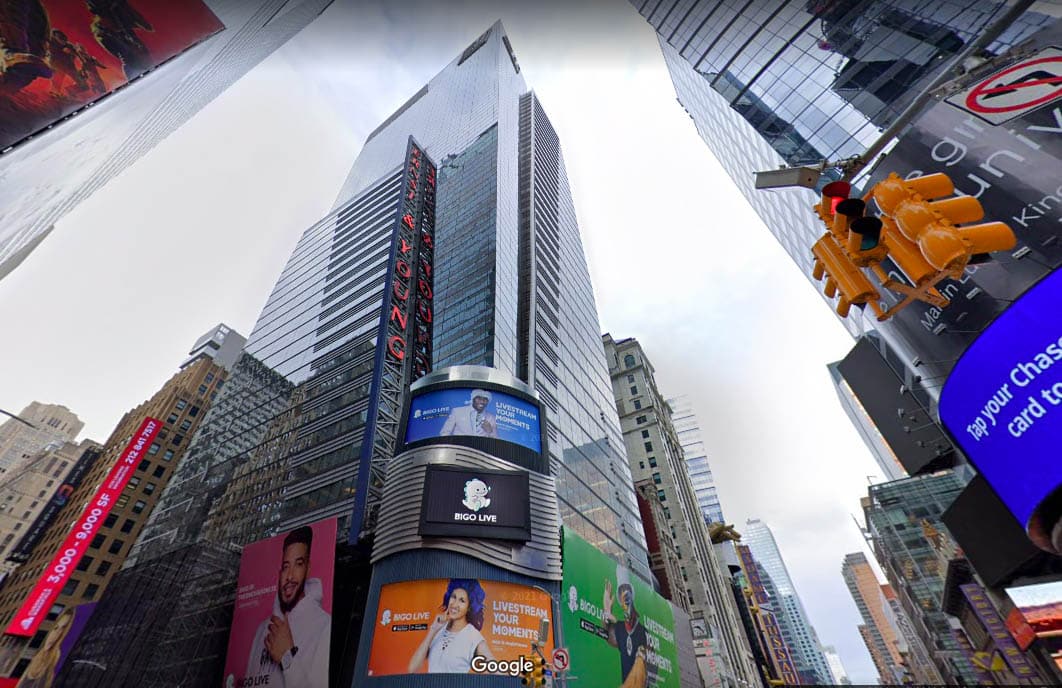 | | | | |
| --- | --- | --- | --- |
| Address | 5 Times Square | Class | A |
| Cross Streets | Seventh & Eighth Avenues | Size | 1,100,000 SF |
| Year built | 2002 | Architect | KPF |
Description
The ultra-modern office tower rising at 5 Times Square in Midtown Manhattan was designed by Kohn Pedersen Fox (KPF) and developed by Boston Properties for Ernst & Young. Construction on the tower started in 1999. After completion in 2002, EY moved in and took over as anchor tenant, signing a lease for 20 years. The Class A office tower recently underwent renovations and is looking for the right office tenants to take over for EY, which will move its NYC headquarters to Manhattan West this year.
1.1 MSF of Class A Times Square Office Space
The 5 Times Square tower features 1.1 million square feet of Class A Times Square office space across 37 floors. The site is owned by the New York City Economic Development Corporation, while RXR Realty and David Werner hold a long-term leasehold of the building. The first three floors of the tower include retail space and a direct entrance to the Times Square-42nd Street subway station.
Amenities at 5 Times Square include column-free, 31,000-square-foot floor plates, floor-to-ceiling windows, 24/7 secured access, and state-of-the-art building infrastructure. The owners invested more than $50 million in building upgrades in 2020; the highlight is an elevator connection between the subway station and the building lobby.
Getting to and from 5 Times Square
5 Times Square is conveniently located in the buzzing Times Square neighborhood, connecting tenants to various shopping, dining, and entertainment destinations. The area is part of Manhattan's Theater District and is home to several Broadway theaters and upscale restaurants.
Who is renting office space at 5 Times Square?
Ernst & Young signed on to take over the entire office portion of 5 Times Square in 2002, signing a 20-year lease. When that lease expires in 2022, EY will move its offices to 1 Manhattan West in the Hudson Yards neighborhood. Other tenants currently occupying office space at 5 Times Square include Comcast and Roku, while the retail portion houses a Red Lobster restaurant.
How much is the rent price for office space at 5 Times Square?
According to the New York Post, rents at 5 Times Square after EY vacates its offices will range between $80 and $100 per square foot, significantly more affordable than other buildings in the same area.
Image via Google Street View
Available Spaces
Interested in office space at 5 Times Square Office Space for Lease? Contact us today
Listing Location & Nearby Public Transportation
Nearby Transportation
Subway
42nd Street–Bryant Park - 6 minutes WalkTimes Square - 2 minutes Walk42nd Street–Times Square - 2 minutes Walk42nd Street–Port Authority Bus Terminal - 5 minutes Walk5th Avenue (7N) - 8 minutes Walk49th Street (NR) - 8 minutes Walk
Bus
West 42nd Street/7th Avenue - 1 minute WalkWest 42nd Street/Broadway - 2 minutes WalkWest 37th Street/Broadway - 7 minutes WalkPort Authority Pick Up - 5 minutes WalkPort Authority Drop Off - 7 minutes Walk
Important information
This listing is presented for illustrative purposes only, it may no longer be available, and is provided merely as an exemplary representation of the types of spaces in a given neighborhood for a given price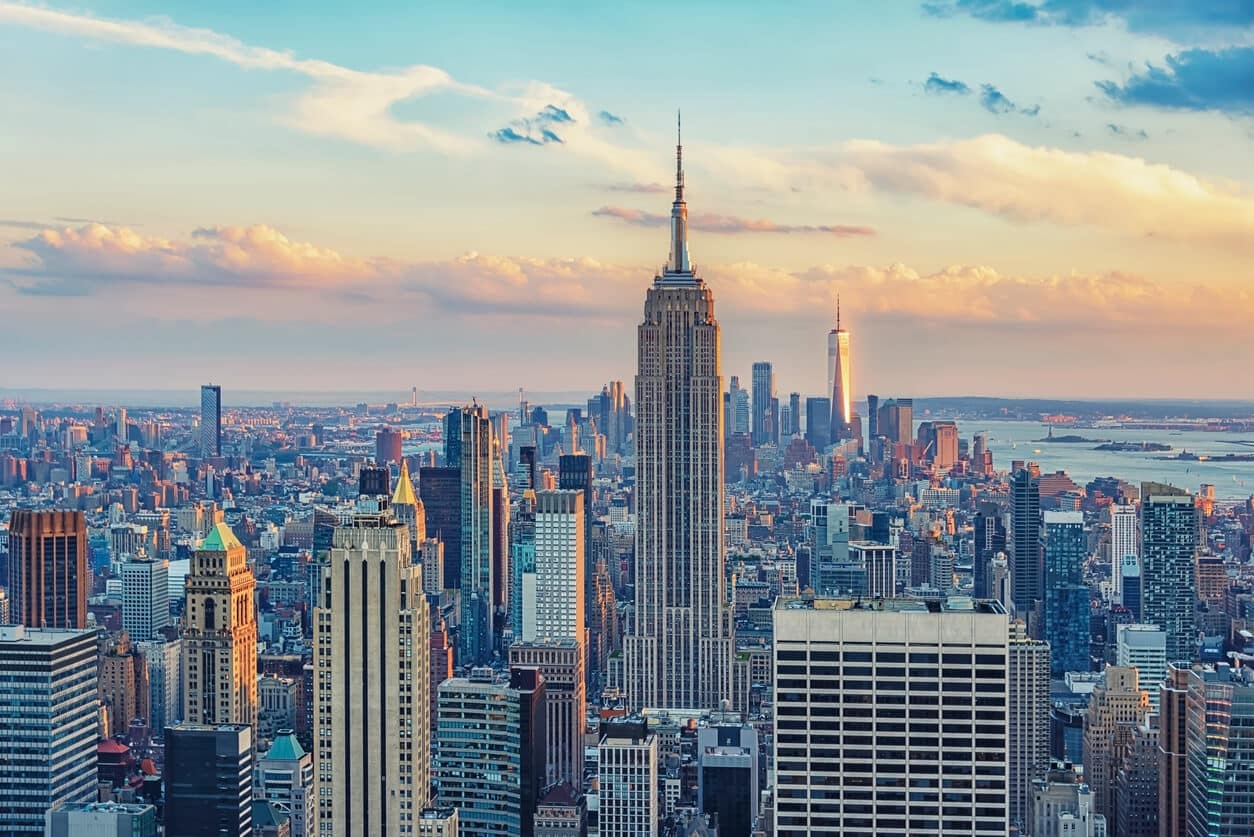 Midtown Manhattan
Midtown Manhattan Neighborhoods Midtown is Manhattan's central hub and its largest and most prominent office market. With roughly 242 million square feet of Midtown office space, there are various options to choose from. Moreover, you have several submarkets to consider in this expansive, diverse area. However, leasing or subletting office space in Midtown Manhattan is not a…
Learn more about Midtown Manhattan
Schedule a Tour
Please select a convenient date for your tour, and one of our colleagues will contact you soon!