1633 Broadway, Paramount Plaza Office Space for Lease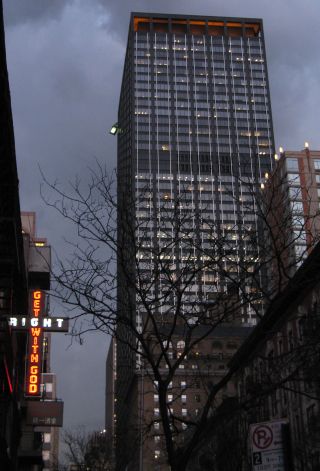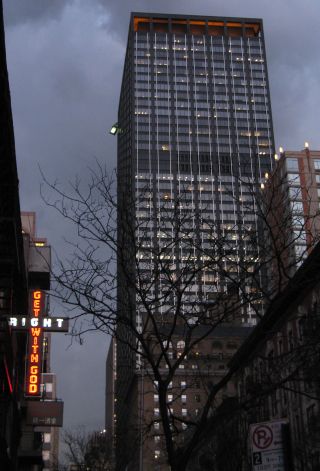 | | | | |
| --- | --- | --- | --- |
| Address | 1633 Broadway | Class | A |
| Cross Streets | 50th & 51st Streets | Size | 2,600,000 SF |
| Year built | 1972 | Architect | Emery Roth & Sons |
Description
The office building rising at 1633 Broadway in Midtown Manhattan was built in 1972, on the former site of the Capitol Theatre near Times Square, boasting a design by Emery Roth & Sons. It was developed by the Uris brothers, prominent private real estate developers at the time, and dubbed the Uris Building. Nowadays, the building is known as Paramount Plaza, and it's best known for housing two major Broadway theaters, as well as various high-profile office and retail tenants.
2.6 MSF of Class A Times Square Office Space
Paramount Plaza offers tenants 2.6 million square feet of Class A Times Square office space across 48 floors. The LEED Gold-certified building is owned by Paramount Group and was renovated in 2012. Amenities at 1633 Broadway include 24-hour concierge service and security, on-site management provided by Paramount, a 250-space parking garage, a newly renovated lobby and outdoor plaza, and exquisite views of Midtown Manhattan. The building is serviced by 38 state-of-the-art passenger elevators and 2 freight elevators, while floor plates range in size from 36,000 to 54,000 square feet of office space.
Getting to and from 1633 Broadway
The office building at 1633 Broadway offers tenants easy access to all the shopping, dining and leisure destinations in Midtown Manhattan. Paramount Plaza benefits from an excellent location near the bustling Times Square, and those working in the building have access to plenty of nearby transportation options, including the 1, 2, A, C and E subway lines. The building also houses the 1,940-seat Gershwin Theater and the Circle theater.
Who is renting office space at 1633 Broadway?
Besides being home to two popular Broadway theatres, Paramount Plaza is also home to various big-ticket office tenants, operating in industries like financial services, real estate development and media. Notable tenants calling 1633 Broadway home include Time Warner Cable, Paramount Group, Warner Music Group, Allianz, Morgan Stanley, JC Elite Construction, and The Clinton Foundation.
How much is the rent price for office space at 1633 Broadway?
Office asking rents at Paramount Plaza tend to be roughly on a par with the average commanded in Midtown Manhattan, an average that is close to $90 per square foot. The building's top-notch Times Square location, coupled with its renovated, state-of-the-art amenities and prestigious tenant roster, make it highly appealing to office tenants.
Available Spaces
Interested in office space at 1633 Broadway, Paramount Plaza Office Space for Lease? Contact us today
Listing Location & Nearby Public Transportation
Nearby Transportation
Subway
47th–50th Streets–Rockefeller Center - 9 minutes Walk50th Street (1ABCDE) - 2 minutes Walk49th Street (NR) - 7 minutes Walk57th Street–7th Avenue - 7 minutes Walk7th Avenue (BDEFMQ) - 2 minutes Walk57th Street - 6 minutes Walk
Bus
West 50th Street/7th Avenue - 3 minutes Walk7th Avenue/West 50th Street - 4 minutes WalkWest 49th Street/7th Avenue - 5 minutes WalkWest 50th Street/8th Avenue - 6 minutes WalkWest 50th Street/Avenue of the Americas - 6 minutes WalkWest 49th Street/Avenue of the Americas - 6 minutes WalkWest 49th Street/8th Avenue - 7 minutes Walk7th Avenue/West 55th Street - 3 minutes Walk7th Avenue/West 54th Street - 3 minutes Walk7th Avenue/West 53rd Street - 1 minute Walk7th Avenue/West 58th Street - 8 minutes WalkWest 57th Street & 7th Avenue - 7 minutes Walk7th Avenue/West 57th Street - 6 minutes Walk7th Avenue/West 56th Street - 5 minutes Walk
Important information
This listing is presented for illustrative purposes only, it may no longer be available, and is provided merely as an exemplary representation of the types of spaces in a given neighborhood for a given price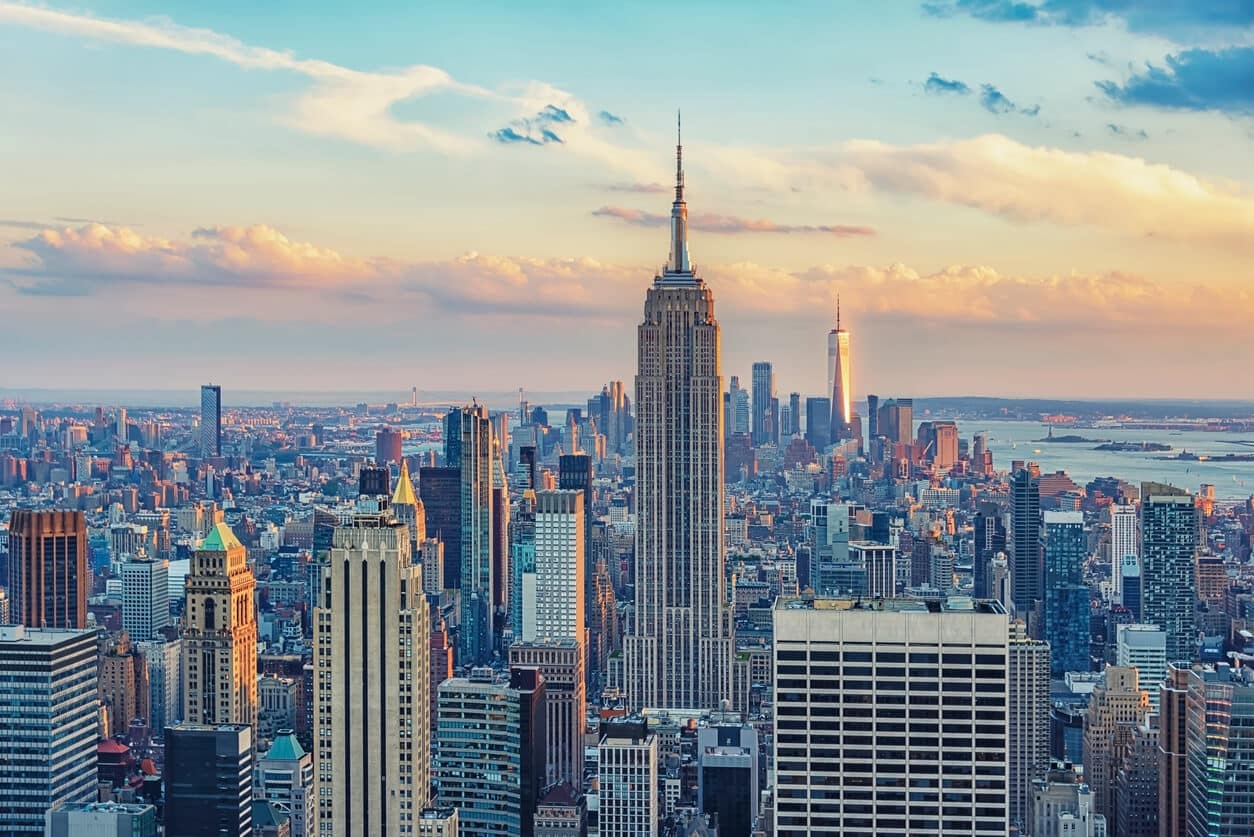 Midtown Manhattan
Midtown Manhattan Neighborhoods Midtown is Manhattan's central hub and its largest and most prominent office market. With roughly 242 million square feet of Midtown office space, there are various options to choose from. Moreover, you have several submarkets to consider in this expansive, diverse area. However, leasing or subletting office space in Midtown Manhattan is not a…
Learn more about Midtown Manhattan
Schedule a Tour
Please select a convenient date for your tour, and one of our colleagues will contact you soon!