145 West 45th Street Office Space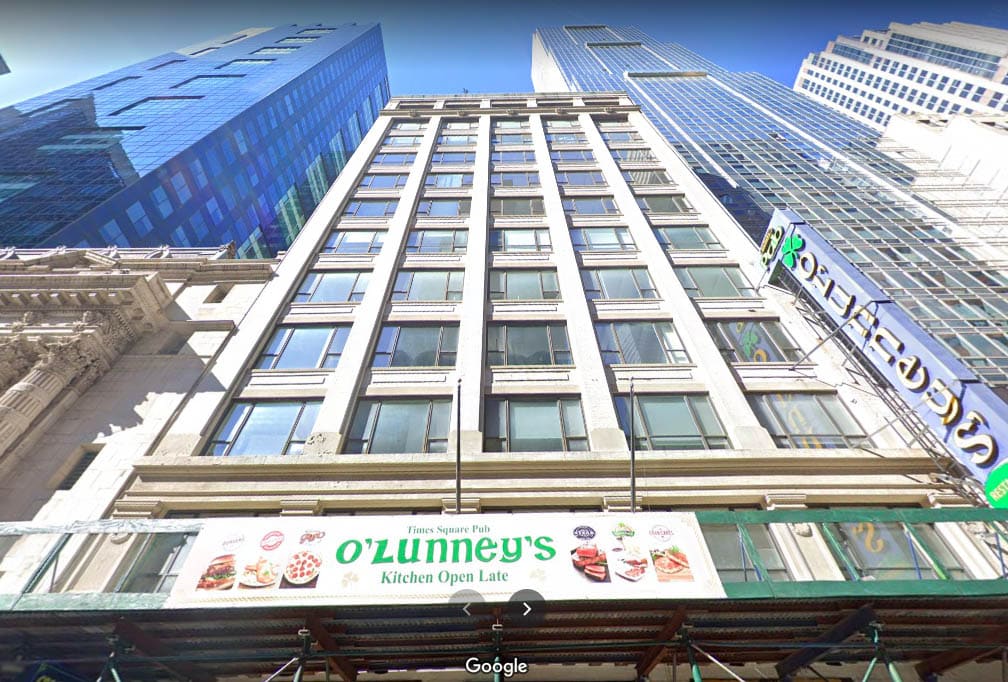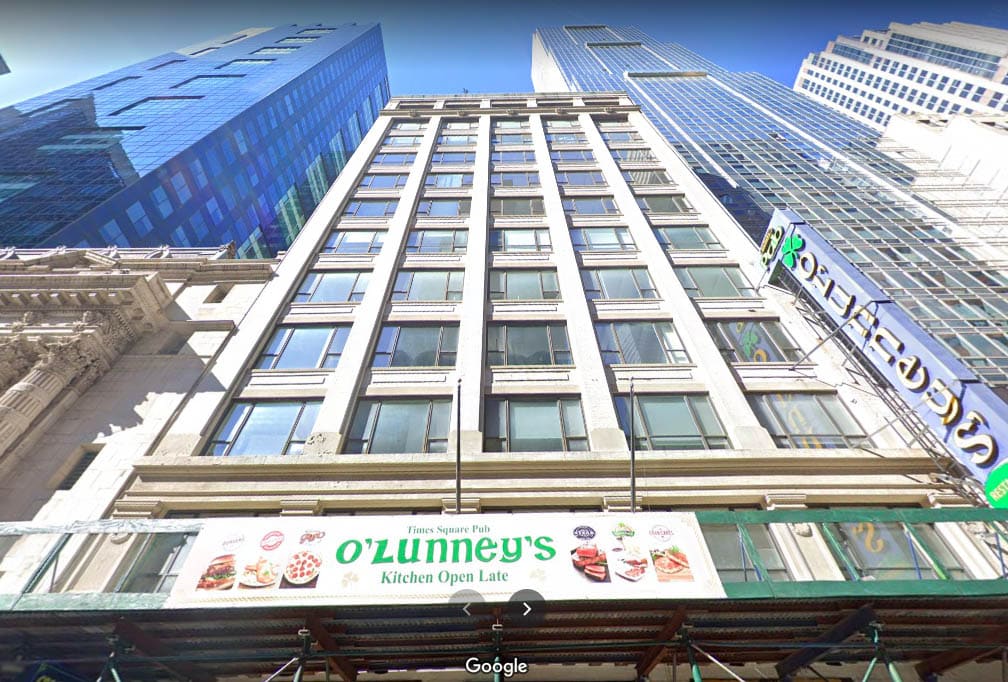 | | | | |
| --- | --- | --- | --- |
| Address | 145 West 45th Street | Class | B |
| Cross Streets | Sixth & Seventh Avenues | Size | 99,000 SF |
| Year built | 1911 | Architect | N/A |
Description
The Neoclassical-style office building rising at 145 West 45th Street in Midtown Manhattan was initially completed in 1911. The property was renovated over the decades and today houses various office tenants in creative industries and ground-floor retail space. The modern amenities at 145 West 45th Street, previously known as the Tilmar Building, make it an ideal fit for small and midsize businesses looking for quality space in a great location.
99 KSF of Class B Times Square Office Space
The Tilmar Building at 145 West 45th Street offers a little over 99,000 square feet of Class B Times Square office space across 12 stories. The property is owned and managed by Effy, which purchased it from AB & Sons in 2019 for $92 million. Amenities at the Class B Midtown office building include renovated elevators and common corridors, concierge service, an attended lobby, on-site security, keycard building access, and an on-site fitness center. The building is anchored by WeWork, which occupies roughly 47,000 square feet across five floors.
Each tenant gets their own private floor and can take over multiple floors, as well. Every space comes with a conference room, lounge, pantry, breakout space, open seating, and an executive office.
Getting to and from 145 West 45th Street
145 West 45th Street benefits from an excellent location in the heart of Midtown Manhattan, steps away from the bustling Times Square. Those working in the building have easy access to a plethora of shopping, dining, and leisure destinations, including the Shubert Theatre and the Lyceum Theatre. Public transportation is also easily accessible, with nearby stations serving the 1, 2, 3, N, Q, R, W, S, and 7 lines.
Who is renting office space at 145 West 45th Street?
The Tilmar Building is currently anchored by coworking giant WeWork, which occupies five floors and 47,000 square feet of office space. Other tenants in the building at 145 West 45th Street include Lamb Financial Group and Diamond Direct. The ground floor houses the O'Lunney's restaurant.
How much is the rent price for office space at 145 West 45th Street?
Office asking rents at 145 West 45th Street are significantly more affordable than the average rent commanded in Midtown Manhattan, which often surpasses $90 or even $100 per square foot. This Class B asset offers all the modern amenities that office tenants look for nowadays, at a considerably more affordable price. The building is an ideal fit for companies and startups with 20+ employees looking for an urban headquarters or a satellite office.
Image via Google Street View
Available Spaces
Interested in office space at 145 West 45th Street Office Space? Contact us today
Listing Location & Nearby Public Transportation
Nearby Transportation
Subway
42nd Street–Bryant Park - 8 minutes WalkTimes Square - 5 minutes Walk42nd Street–Times Square - 5 minutes Walk47th–50th Streets–Rockefeller Center - 3 minutes Walk50th Street (1ABCDE) - 7 minutes Walk42nd Street–Port Authority Bus Terminal - 7 minutes Walk5th Avenue (7N) - 7 minutes Walk49th Street (NR) - 3 minutes Walk
Bus
West 42nd Street/7th Avenue - 5 minutes WalkWest 42nd Street/Broadway - 5 minutes WalkWest 50th Street/7th Avenue - 7 minutes Walk7th Avenue/West 50th Street - 6 minutes WalkWest 49th Street/7th Avenue - 6 minutes WalkWest 50th Street/Avenue of the Americas - 7 minutes WalkWest 49th Street/Avenue of the Americas - 5 minutes Walk5th Avenue & West 44th Street - 8 minutes Walk
Important information
This listing is presented for illustrative purposes only, it may no longer be available, and is provided merely as an exemplary representation of the types of spaces in a given neighborhood for a given price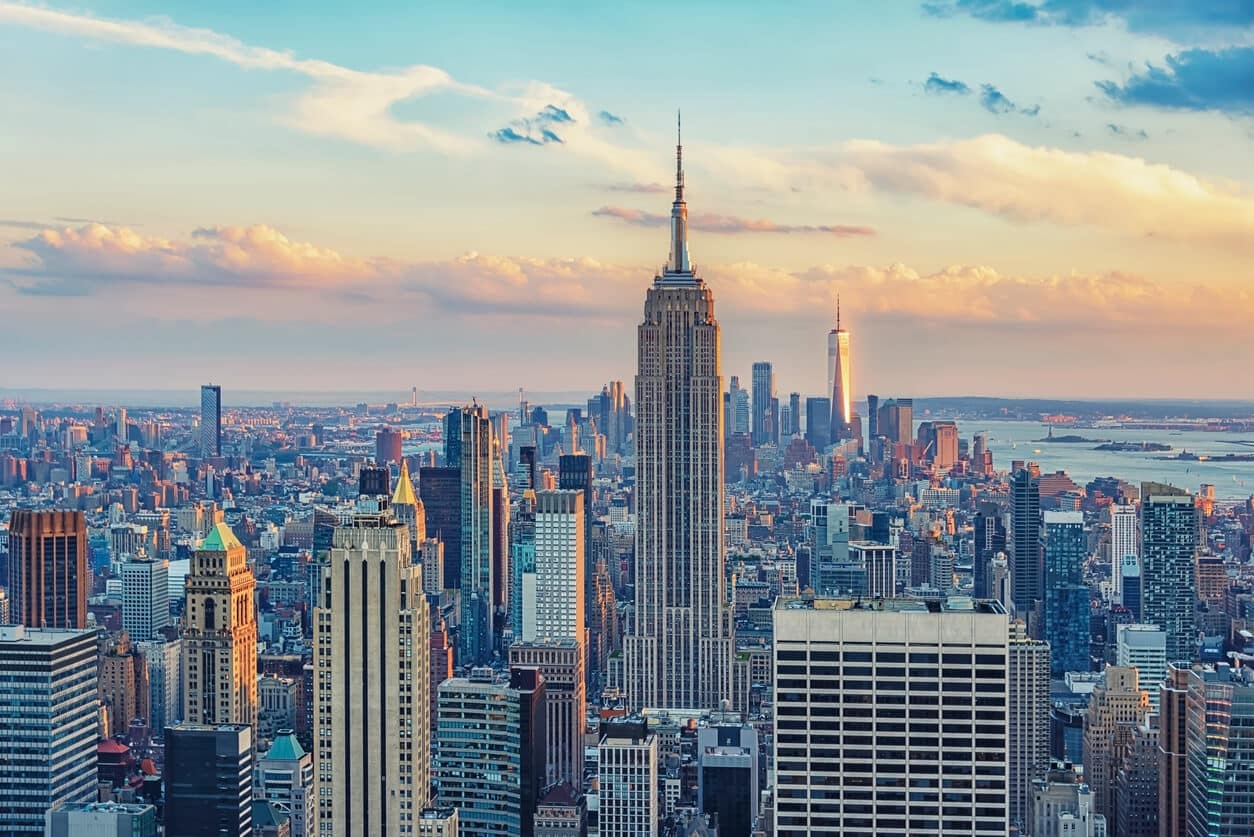 Midtown Manhattan
Midtown Manhattan Neighborhoods Midtown is Manhattan's central hub and its largest and most prominent office market. With roughly 242 million square feet of Midtown office space, there are various options to choose from. Moreover, you have several submarkets to consider in this expansive, diverse area. However, leasing or subletting office space in Midtown Manhattan is not a…
Learn more about Midtown Manhattan
Schedule a Tour
Please select a convenient date for your tour, and one of our colleagues will contact you soon!