122 East 42nd Street, The Chanin Building office space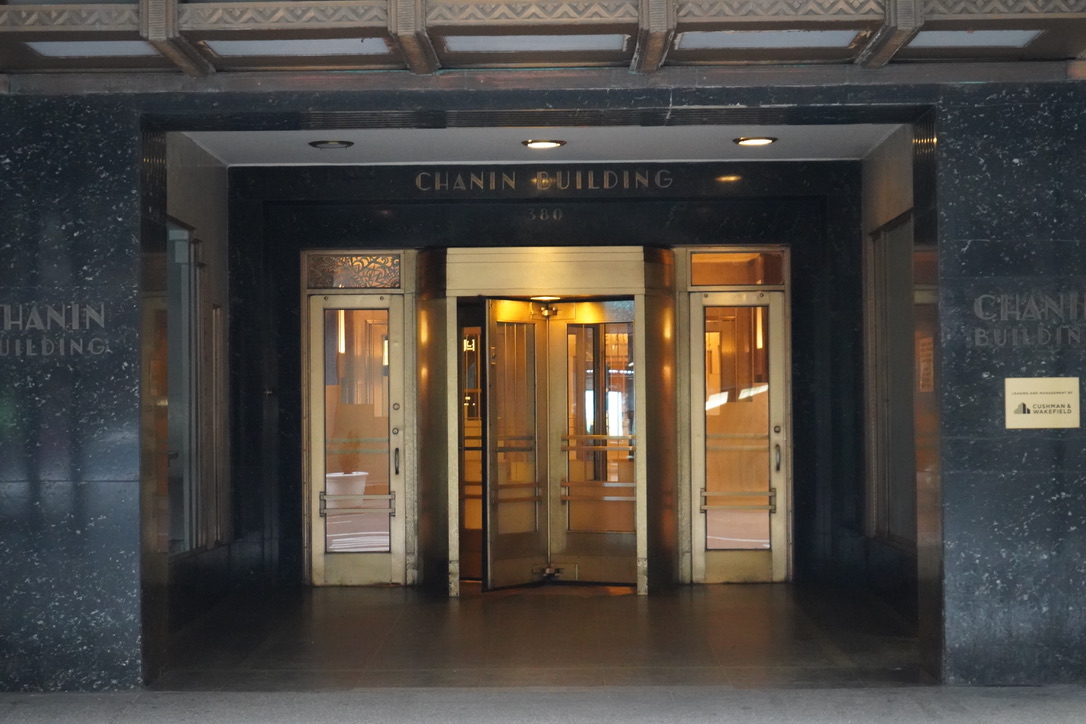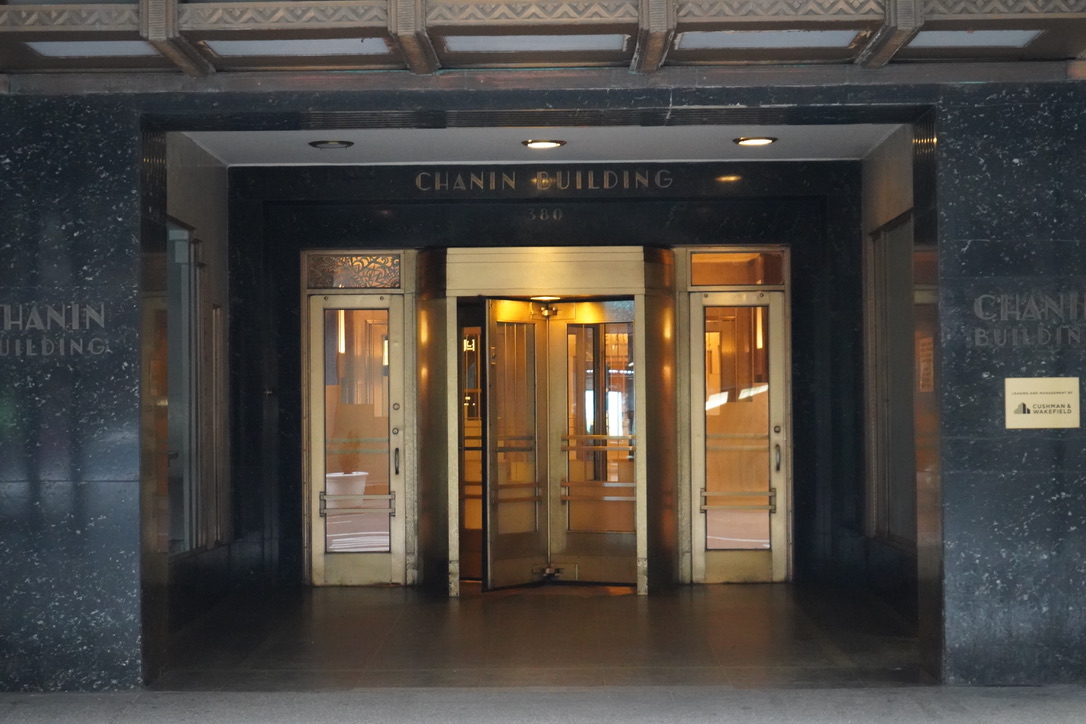 | | | | |
| --- | --- | --- | --- |
| Address | 122 East 42nd Street | Class | A |
| Cross Streets | 41st & 42nd Streets | Size | 750,000 SF |
| Year built | 1929 | Architect | Sloan & Robertson |
Description
The Chanin Building at the corner of Lexington Avenue in Midtown Manhattan is one of the finest examples of Art Deco architecture in New York City. It was built in 1928 with a brick-and-terracotta design by Sloan & Robertson, and it boats the familiar setbacks required by the 1916 zoning resolution. The building is located at 122 East 42nd Street, right across the street from the Chrysler Building, and connects to the nearby Grand Central Station. It was designated a New York City landmark in 1978, and today it's home to a plethora of companies in the legal sector, finance, and media and communications.
800 KSF of Class A Midtown Office Space
The Chanin Building features more than 800,000 square feet of Class A Grand Central office space across 56 stories. The building also incorporates roughly 28,000 square feet of retail, and was renovated multiple times over the years. Currently, the tower is owned by Stahl Real Estate and managed by Cushman & Wakefield. Amenities include an attended lobby, bike storage, and onsite management and security. The building's two lobbies also connect directly to Grand Central Terminal.
Getting to and from The Chanin Building
The Chanin Building is conveniently located in the heart of Midtown Manhattan, offering easy access to all the popular spots in the area. The building connects directly to Grand Central Station, which serves the 4, 5, 6, and 7 lines, among others. It also lies within walking distance of Bryant Park and the New York Public Library.
Who is renting office space at The Chanin Building?
The Art Deco tower on 42nd Street used to house the offices of the Chanin Organization, but nowadays it's home to an eclectic mix of tenants. The Chanin Building is home to various companies operating in the legal sector, the financial sector, as well as media and communications. Notable office-using tenants include Telecom, Ameriprise, Ariel Property Advisors, Bell & Co., Smith & Krants, and WhelanScott Asset Management. Retail tenants include Apple Bank and Duane Read, while two restaurants are also located onsite: Juice Generation and Pret A Manger.
How much is the rent price for office space at The Chanin Building?
Office asking rents at the Chanin Building are roughly on par, or slightly below, the $87 per square foot average commanded in Midtown Manhattan. The tower benefits from an excellent location next to Grand Central Terminal and various shopping and dining destinations, making it a desirable choice for businesses. The tower offers Class A, energy efficient office space and access to various onsite amenities.
Available Spaces
Interested in office space at 122 East 42nd Street, The Chanin Building office space? Contact us today
Listing Location & Nearby Public Transportation
Nearby Transportation
Subway
42nd Street–Grand Central - 2 minutes Walk5th Avenue (7N) - 6 minutes WalkGrand Central - 2 minutes Walk
Bus
East 42nd Street & Park Avenue - 1 minute Walk5th Avenue & West 44th Street - 6 minutes Walk3rd Avenue & East 47th Street - 8 minutes Walk3rd Avenue & East 42nd Street - 5 minutes Walk5th Avenue & West 42nd Street - 6 minutes WalkMadison Avenue & East 40th Street - 5 minutes Walk
Important information
This listing is presented for illustrative purposes only, it may no longer be available, and is provided merely as an exemplary representation of the types of spaces in a given neighborhood for a given price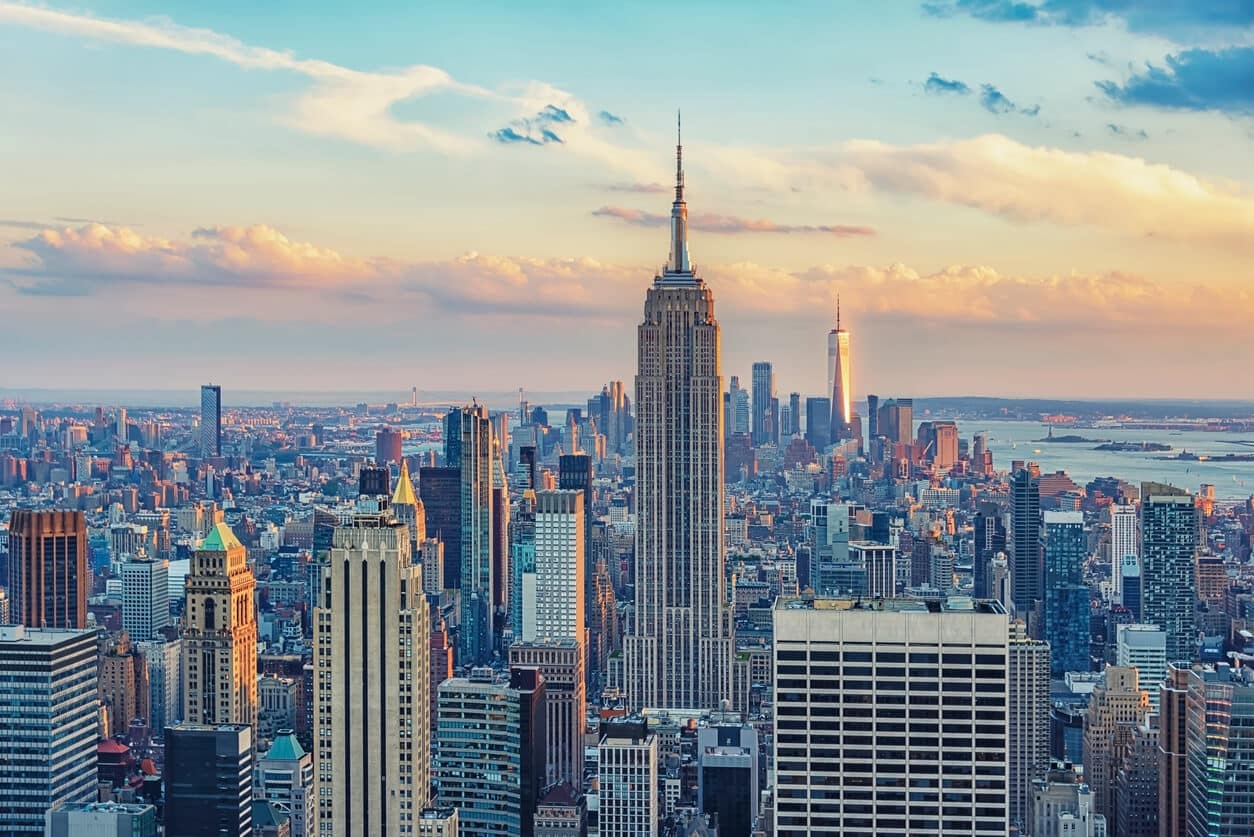 Midtown Manhattan
Midtown Manhattan Neighborhoods Midtown is Manhattan's central hub and its largest and most prominent office market. With roughly 242 million square feet of Midtown office space, there are various options to choose from. Moreover, you have several submarkets to consider in this expansive, diverse area. However, leasing or subletting office space in Midtown Manhattan is not a…
Learn more about Midtown Manhattan
Schedule a Tour
Please select a convenient date for your tour, and one of our colleagues will contact you soon!