750 Third Avenue, Grand Central Square Office Space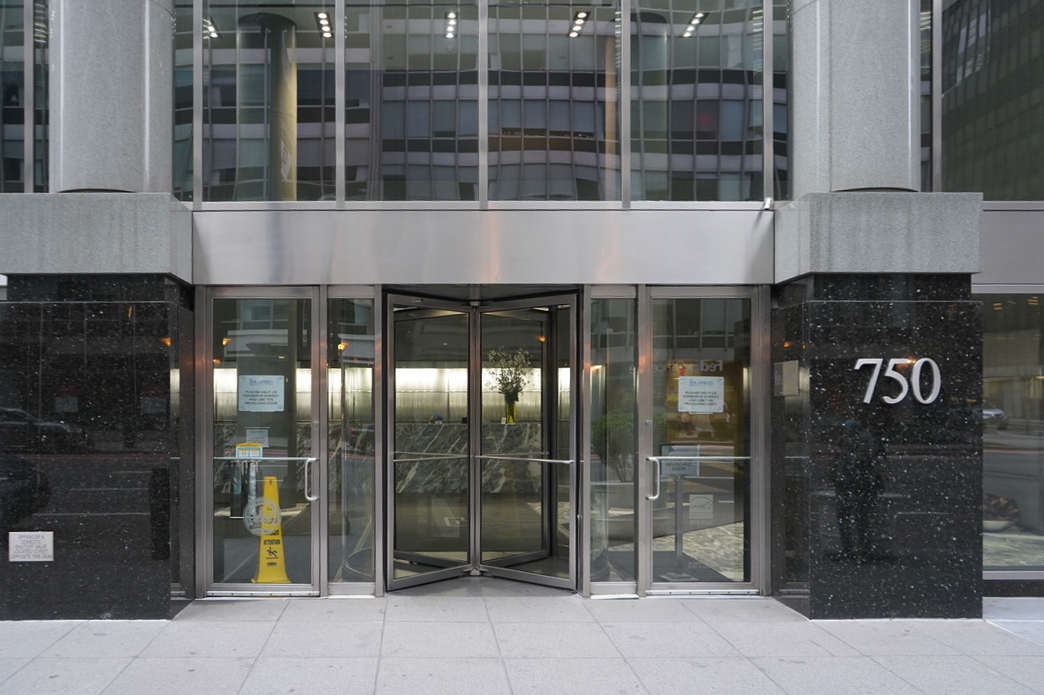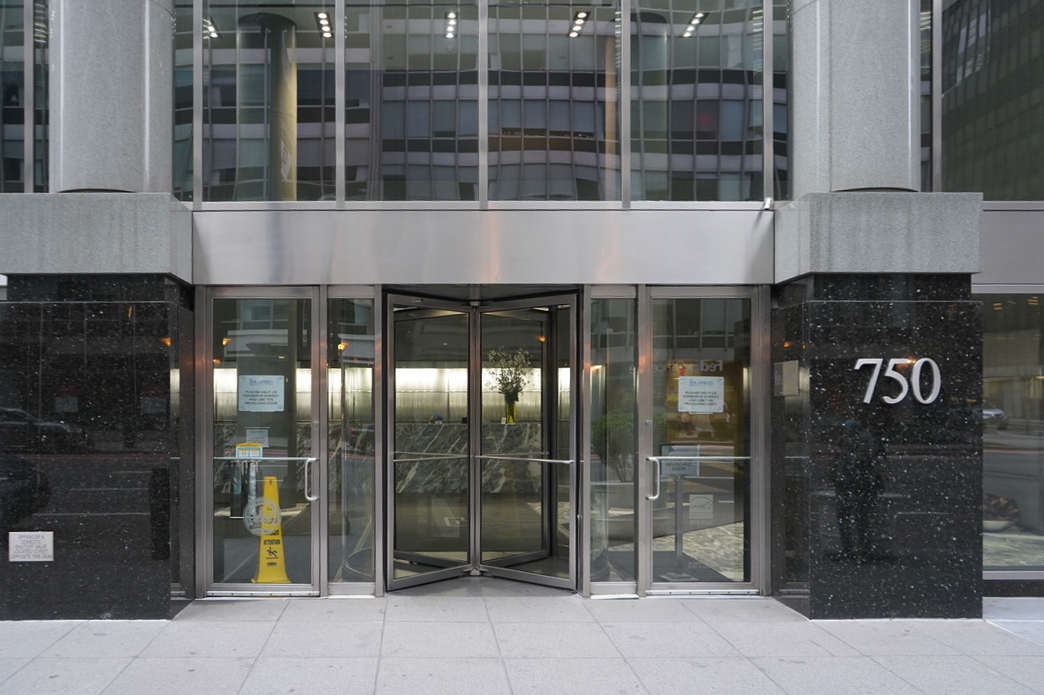 | | | | |
| --- | --- | --- | --- |
| Address | 750 Third Avenue | Class | A |
| Cross Streets | 46th & 47th Streets | Size | 857,354 SF |
| Year built | 1957 | Architect | Emery Roth & Sons |
Description
The office building at 750 Third Avenue in Midtown Manhattan was built in 1957, with a design by Emery Roth & Sons. Also known as Grand Central Square, the tower spans a full block front of Third Avenue between 46th and 47th Streets, and lies just two blocks from Grand Central Station. The property was renovated in the 1980s, and today it houses several high-profile office tenants, government agencies, and retailers.
857 KSF of Class A Grand Central Office Space
Grand Central Square offers 857,354 square feet of Class A Grand Central office space. The 34-story, LEED Silver-certified building is owned and managed by SL Green Realty, and was renovated in 1984.
Floor plates at 750 Third Avenue range in size from 11,600 to 43,000 square feet, offering a wide range of leasing options. These floors are served by 17 passenger elevators and two service elevators. Amenities include a 24/7 attended lobby with turnstile access, a messenger center, an attended loading dock, on-site management, and a 100-car garage located within the building. Furthermore, the building incorporates an interconnecting lobby to 485 Lexington Avenue, is Wired Gold and Energy Star certified, and is the recipient of a prized BOMA 360 Award.
Getting to and from 750 Third Avenue
Since it is located near Grand Central Terminal, 750 Third Avenue offers tenants the convenience of easy access to many transportation options, including the 4, 5, 6 and 7 subway trains, as well as Amtrak and Metro North service.
Who is renting office space at 750 Third Avenue?
Grand Central Square is home to various big-ticket tenants in industries like government, media and publishing, financial services, and law. Notable office tenants operating at 750 Third Avenue include the office of U.S. Governor Andrew Cuomo, Conde Nast, EisnerAmper, Capital One, The Economist Group, Kaplan, and First Commercial Bank. Retail tenants include Bank of America, TIAA-CREF, Soul Cycle, Gregory's Coffee, Macaron, Just Salad, Spiff, Bright Horizons, and Blackwell's Pub.
How much is the rent price for office space at 750 Third Avenue?
Office asking rents at 750 Third Avenue tend to start in the low $50s per square foot, but can go higher, depending on the terms of the lease. That's significantly more affordable than the average commanded in Midtown Manhattan, which hovers around $89 per square foot.
Available Spaces
Interested in office space at 750 Third Avenue, Grand Central Square Office Space? Contact us today
Listing Location & Nearby Public Transportation
Nearby Transportation
Subway
42nd Street–Grand Central - 8 minutes Walk53rd Street–Lexington Avenue - 8 minutes Walk51st Street (6) - 7 minutes Walk
Bus
East 49th Street & 1st Avenue - 6 minutes WalkEast 50th Street/2nd Avenue - 4 minutes WalkEast 50th Street/3rd Avenue - 3 minutes WalkEast 50th Street/Lexington Avenue - 5 minutes WalkEast 49th Street/Lexington Avenue - 5 minutes WalkEast 49th Street/3rd Avenue - 3 minutes WalkEast 49th Street/2nd Avenue - 3 minutes Walk1st Avenue & Mitchell Place - 7 minutes Walk2nd Avenue & East 50th Street - 4 minutes Walk2nd Avenue & East 54th Street - 9 minutes Walk2nd Avenue & East 46th Street - 3 minutes Walk3rd Avenue & East 47th Street - 1 minute Walk3rd Avenue & East 42nd Street - 7 minutes Walk
Important information
This listing is presented for illustrative purposes only, it may no longer be available, and is provided merely as an exemplary representation of the types of spaces in a given neighborhood for a given price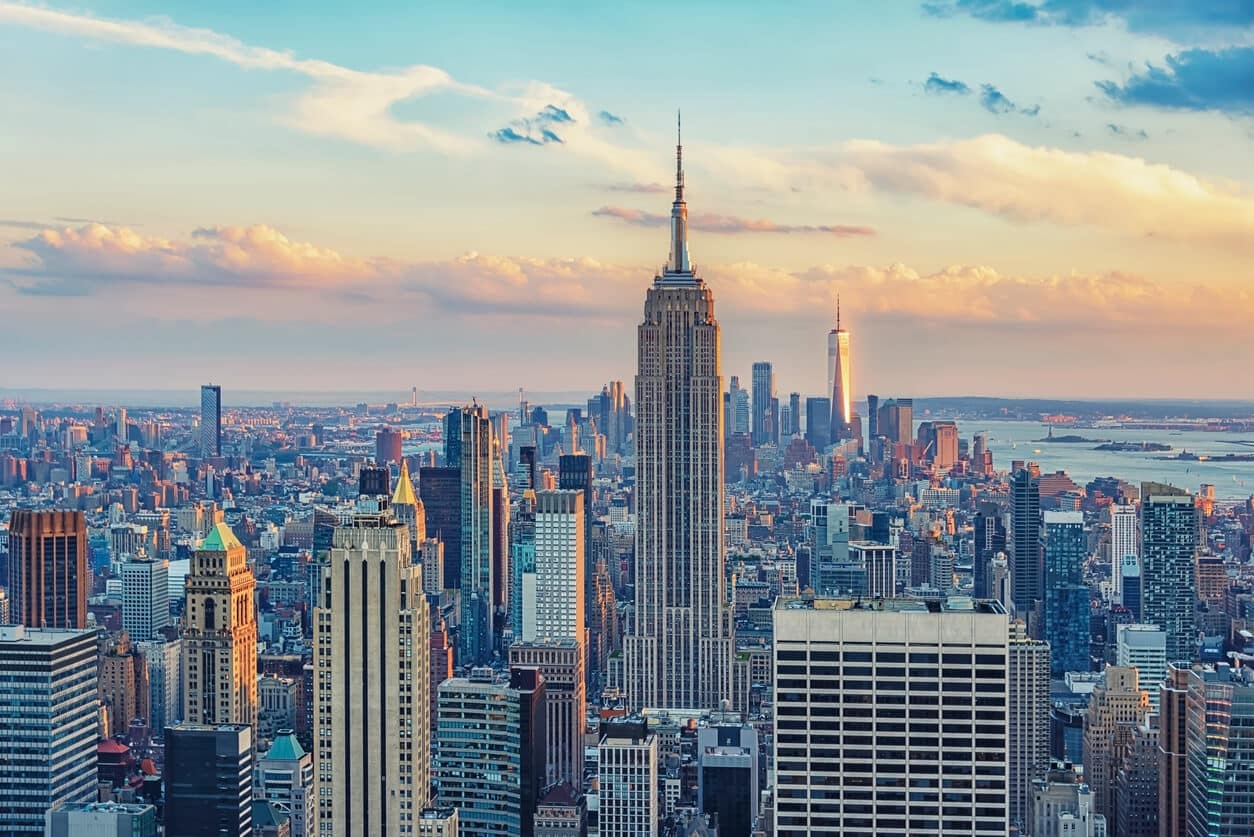 Midtown Manhattan
Midtown Manhattan Neighborhoods Midtown is Manhattan's central hub and its largest and most prominent office market. With roughly 242 million square feet of Midtown office space, there are various options to choose from. Moreover, you have several submarkets to consider in this expansive, diverse area. However, leasing or subletting office space in Midtown Manhattan is not a…
Learn more about Midtown Manhattan
Schedule a Tour
Please select a convenient date for your tour, and one of our colleagues will contact you soon!