220 East 42nd Street, The News Building Office Space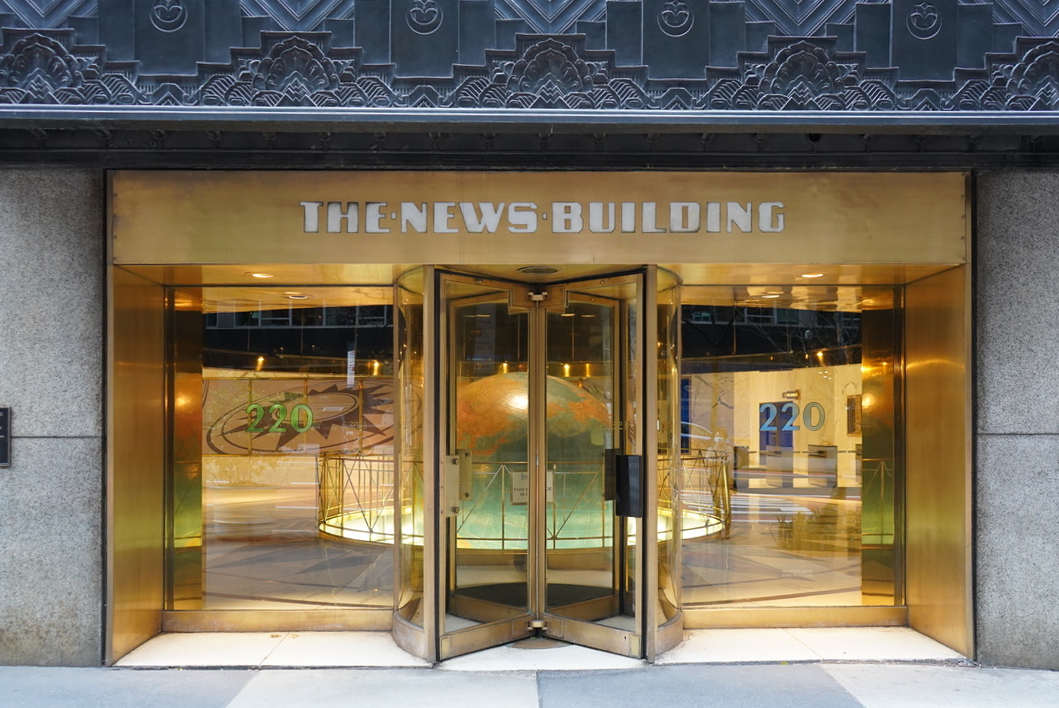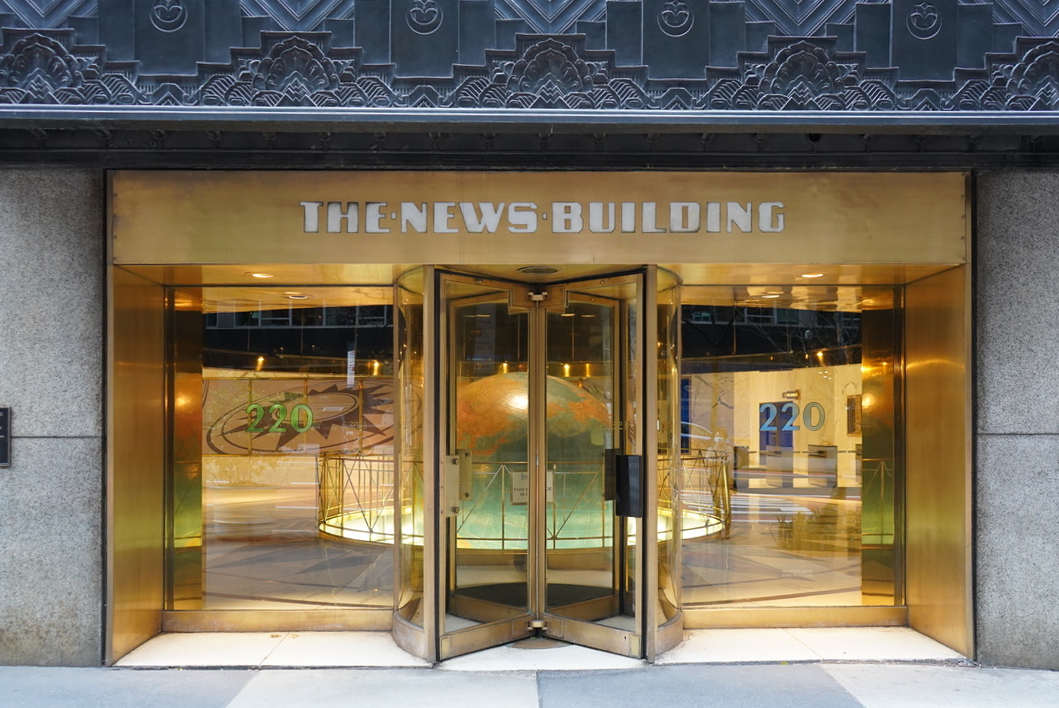 | | | | |
| --- | --- | --- | --- |
| Address | 220 East 42nd Street | Class | A |
| Cross Streets | 41st & 42nd Streets | Size | 1,096,067 SF |
| Year built | 1928 & 1958 | Architect | Raymond Hood & John Mead Howells |
Description
The office building at 220 East 42nd Street in Midtown Manhattan was built in two phases, in 1928 and 1958, with a design by Raymond Hood & John Mead Howells. It served as the headquarters for the New York Daily News, which gave it its unofficial name, and also served as the home of the fictional Daily Plant, the employer of Clark Kent, aka Superman. The building sold in the fall of 2019 to Chetrit Group; previous owner SL Green Realty sold the asset for $815 million.
1 Million Square Feet of Class A Midtown Office Space
The News Building at 220 East 42nd Street offers 1,096,067 square feet of Class A Grand Central office space. The 37-story tower was constructed in two phases, with milestones in 1928 and 1958, and was owned by SL Green Realty up until 2019. The building was completely renovated in 1960, and was named a National Historic Landmark in 1989. Amenities at the building include on-site management, state-of-the-art security systems, an expansive and renovated lobby, a high-end coffee shop, new corridors and operable windows, and robust infrastructure. The tower also boasts Wired Silver certification, LEED Gold certification, and is a BOMA 360 award winner.
Getting to and from 220 East 42nd Street
The building at 220 East 42nd Street is conveniently located near Grand Central Station and its multiple transportation options by train, the Metro North line, Amtrak and the 4, 5, 6 and 7 subways. Various dining and retail destinations are also easily accessible in the area.
Who is renting office space at 220 East 42nd Street?
220 East 42nd Street is home to various office tenants in industries like media, law, finance, healthcare, and international relations. Notable tenants at the News Building include Tribune Media Company, Omnicom Group, the Visiting Nurse Service of New York, local television station WPIX, the United Nations, and St. Jude Children's Research Hospital. Retail tenants include Starbucks, Pleroma, and Yaso Tangbao.
How much is the rent price for office space at 220 East 42nd Street?
Office asking rents at 220 East 42nd Street are roughly on par with the average commanded overall in Midtown Manhattan, which rests well above $80 per square foot. The building's excellent and well-connected location, coupled with its modern amenities and prestigious tenant roster, make it a highly appealing destination for office tenants of different sizes, that are looking for quality office space in Midtown Manhattan.
Available Spaces
Interested in office space at 220 East 42nd Street, The News Building Office Space? Contact us today
Listing Location & Nearby Public Transportation
Nearby Transportation
Bus
2nd Avenue & East 39th Street - 7 minutes WalkEast 49th Street & 1st Avenue - 8 minutes Walk1 Av/E 42 St - 0 minute Walk2nd Avenue & East 42nd Street - 5 minutes Walk2nd Avenue & East 46th Street - 6 minutes Walk3rd Avenue & East 42nd Street - 8 minutes Walk
Important information
This listing is presented for illustrative purposes only, it may no longer be available, and is provided merely as an exemplary representation of the types of spaces in a given neighborhood for a given price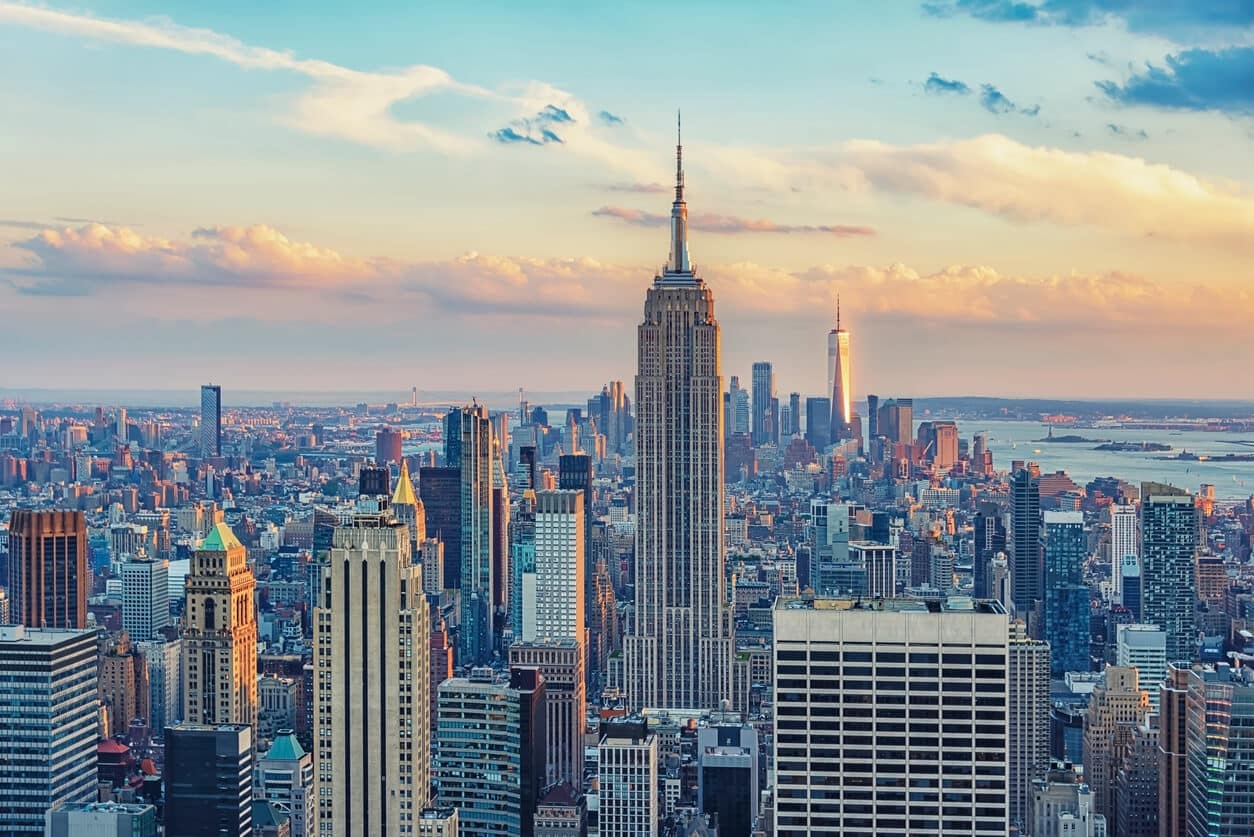 Midtown Manhattan
Midtown Manhattan Neighborhoods Midtown is Manhattan's central hub and its largest and most prominent office market. With roughly 242 million square feet of Midtown office space, there are various options to choose from. Moreover, you have several submarkets to consider in this expansive, diverse area. However, leasing or subletting office space in Midtown Manhattan is not a…
Learn more about Midtown Manhattan
Schedule a Tour
Please select a convenient date for your tour, and one of our colleagues will contact you soon!