55 West 125th Street Office Space for Lease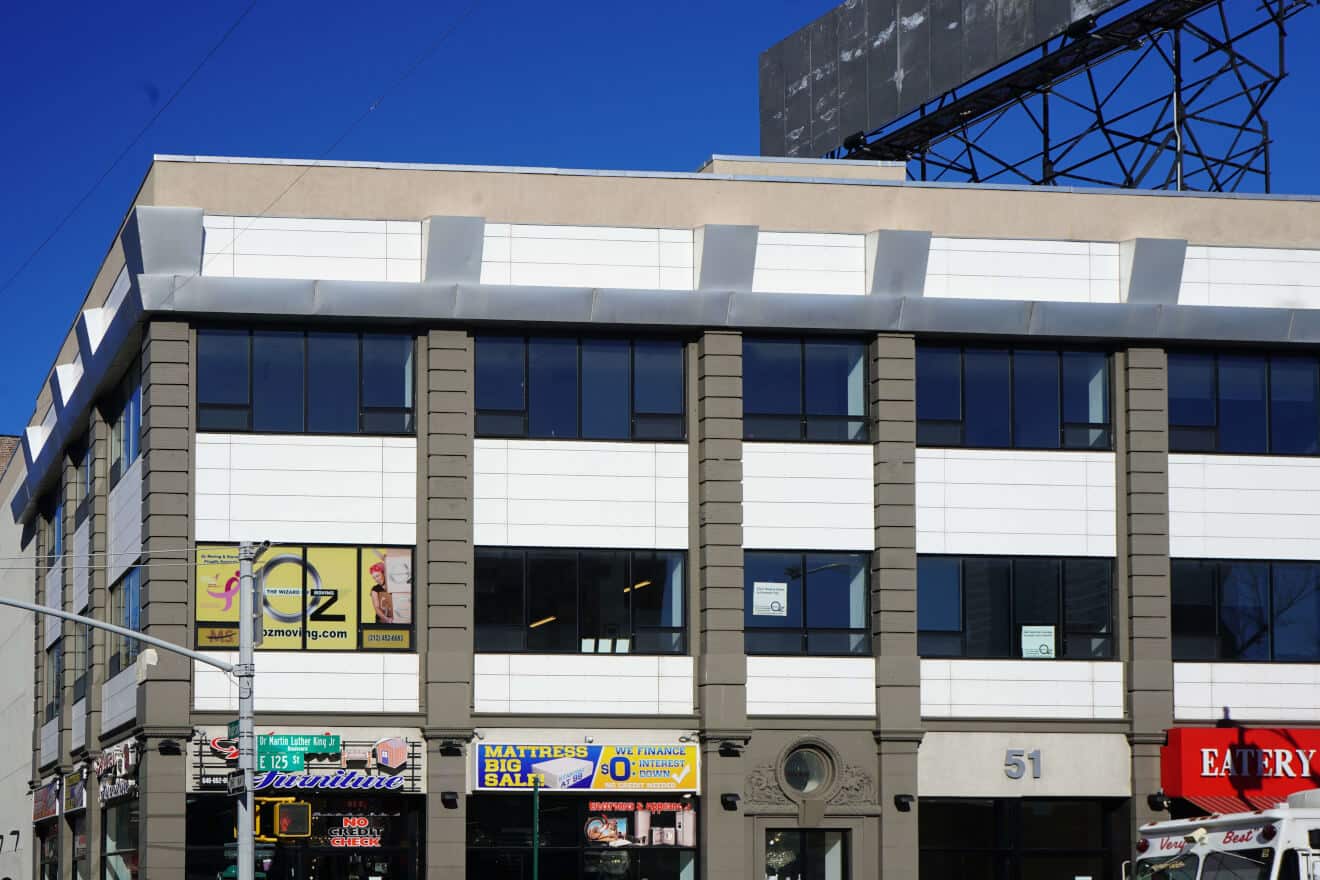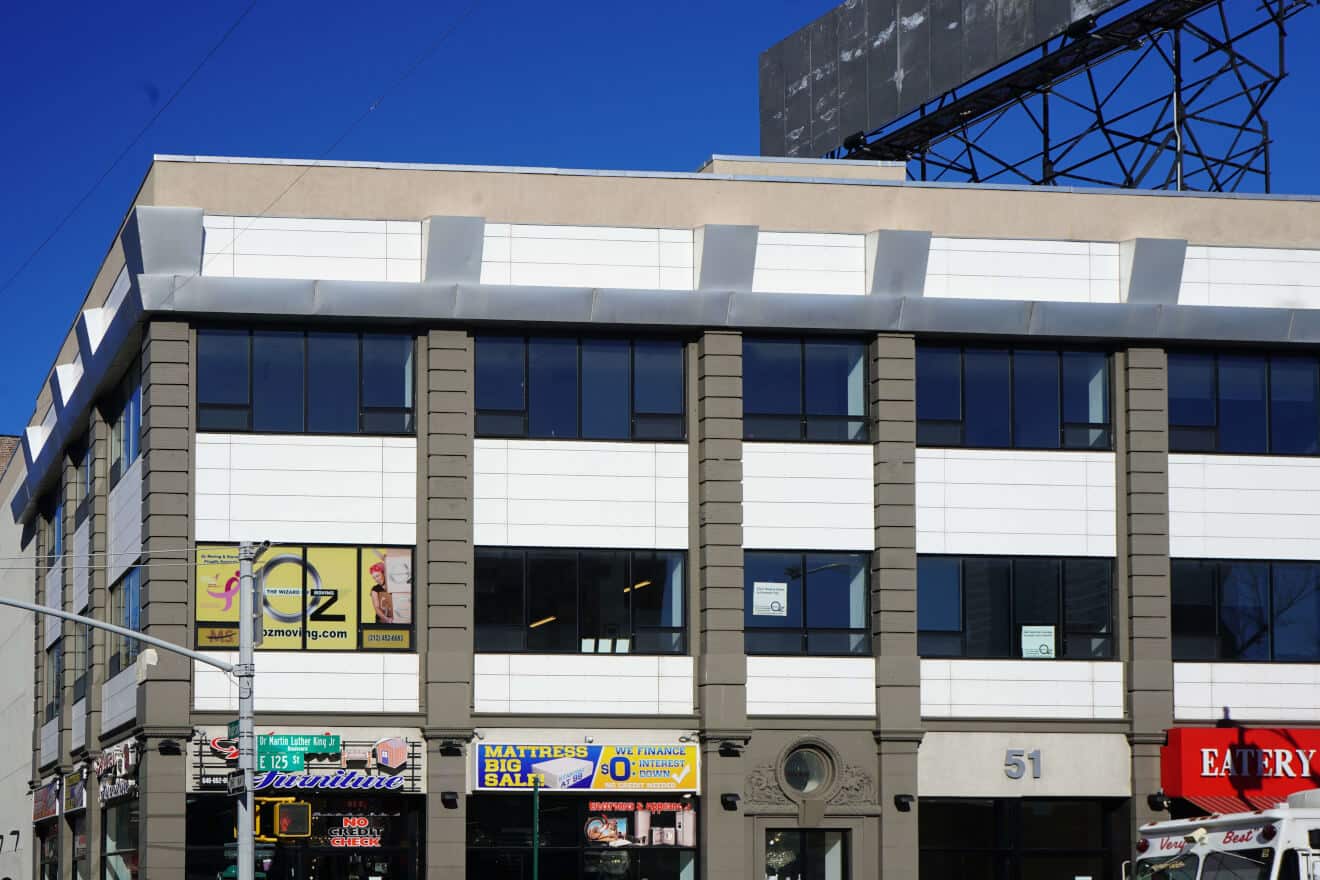 Address
55 West 125th Street
Class
B
Size
232,000 SF
Year built
1874
Description
The office building located at 55 West 125th Street in Uptown Manhattan was completed back in 1874. The building was completely renovated in 1998, and was chosen by former U.S. President William J. Clinton to house his personal offices after leaving the White House, in February 2001. Nowadays, the building houses various high-profile office and retail tenants, including The Clinton Foundation.
232 KSF of Class B Harlem Office Space
The 55 West 125th Street property offers 232,000 square feet of Class B Harlem office space. The 14-story building is owned and managed by Cogswell Realty, and was thoroughly renovated in 1998, with the aid of Danforth Development Partners. The renovation efforts brought upgrades to the HVAC systems, as well as to the building's facade and windows. Developers also added a new roof, audio video security systems, a new fire life saving system, and an emergency generator. Amenities at 55 West 125th Street include on-site parking, keycard building access, concierge, an attended lobby, and a freight elevator.
Getting to and from 55 West 125th Street
The Harlem office building at 55 West 125th Street benefits from an excellent location in Uptown Manhattan, within walking distance to the 125th Street subway station. Those working within the building have easy access to various dining, shopping and leisure destinations in the area, including Marcus Garvey Park, the Harlem Library, Marshall's, Red Rooster, and Planet Fitness.
Who is renting office space at 55 West 125th Street?
55 West 125th Street is home to various big-ticket office and retail tenants, including The Clinton Foundation, Mount Sinai, the U.S. Social Security Administration, The City University of New York, the U.S. Department of Veteran affairs, Chase Bank and T-Mobile.
How much is the rent price for office space at 55 West 125th Street?
Office asking rents in Harlem are significantly more affordable than in other parts of Uptown like the Upper East Side or the Upper West Side. They are also considerably more affordable than Midtown Manhattan office spaces, which often ask $90 per square foot or more. Class B assets like 55 West 125th Street also tend to command lower rents than Class A properties, and rents at this Harlem office building start somewhere around $45 per square foot.
Available Spaces
Interested in office space at 55 West 125th Street Office Space for Lease? Contact us today
Listing Location & Nearby Public Transportation
Nearby Transportation
Subway
125th Street (123456ABCD) - 2 minutes Walk
Important information
This listing is presented for illustrative purposes only, it may no longer be available, and is provided merely as an exemplary representation of the types of spaces in a given neighborhood for a given price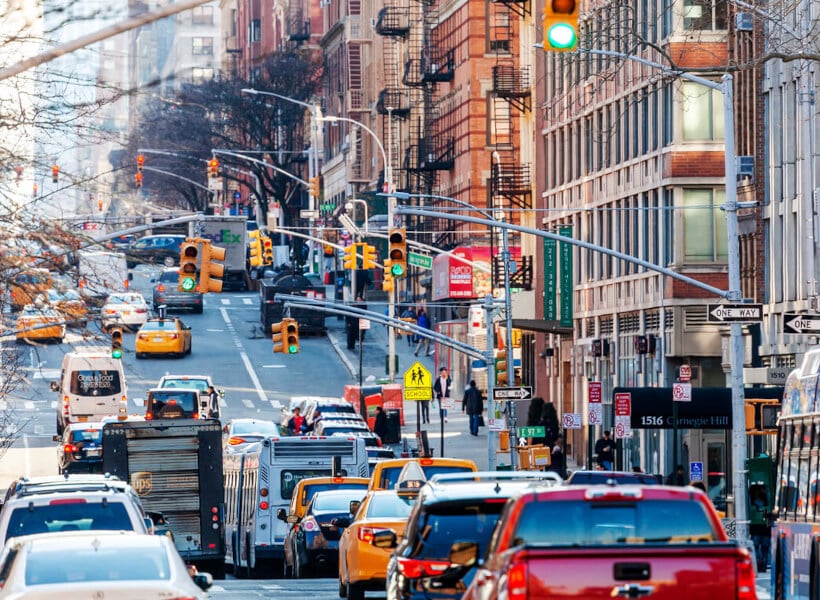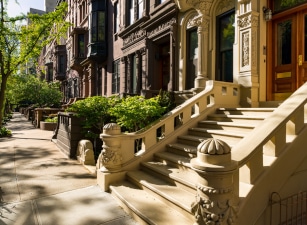 Uptown Manhattan
Uptown Manhattan Neighborhoods Largely uncredited as an important part of the borough, Uptown Manhattan offers its own specific brand of real estate featuring appealing architecture and great proximity to Central Park. The subdivision includes some of the borough's most coveted areas for boutique office and residential space, including Washington Heights, Harlem, the Upper West Side and the Upper East…
Learn more about Uptown Manhattan
Schedule a Tour
Please select a convenient date for your tour, and one of our colleagues will contact you soon!