11 West 42nd Street Office Space for Lease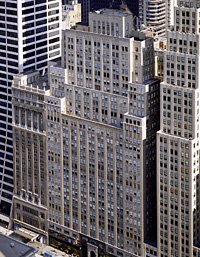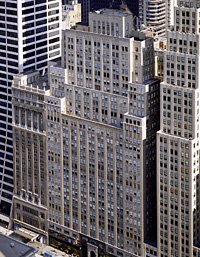 | | | | |
| --- | --- | --- | --- |
| Address | 11 West 42nd Street | Class | B |
| Cross Streets | 42nd & 43rd Streets | Size | 955,559 SF |
| Year built | 1927 | Architect | York and Sawyer |
Description
The office building at 11 West 42nd Street in Midtown Manhattan was completed back in 1927. Boasting a design by York and Sawyer, the building was originally known as the Salmon Tower, after its developer, Walter J. Salmon Sr. The 11 West 42nd Street tower benefits from an excellent location in the prestigious Plaza District, and is currently home to various high-profile office tenants in industries like fashion, architecture and design, and financial services.
955,559 KSF of Class B Midtown Office Space
The 11 West 42nd Street property offers 955,559 square feet of Class B Plaza District office space across 32 stories. The office tower boasts an H-shape design, which offers more offices access to natural light, and features 8 corner offices per floor. Floor plates range in size from 1,200 to 38,000 square feet.
Amenities at 11 West 42nd Street include 24,7 tenant access, on-site security and management, an ornate lobby and a terrazzo floor, and ground-floor retail space. In 1980, building owner Tishman Speyer worked alongside Silverstein Properties to undertake a $25 million renovation of the building, bringing it to modern standards.
Getting to and from 11 West 42nd Street
The office tower at 11 West 42nd Street is conveniently located across the street from Bryant Park and the New York Public Library's main branch. Located in the heart of Midtown Manhattan, the building offers access to a variety of public transportation options, including the B, D, F and M trains at Bryant Park. Those working in the building can also access the options at Times Square and Grand Central, which are both just a few blocks away, serving the 4, 5, 6, 7, N, R, and Q trains, as well as Amtrak and Metro North lines.
Who is renting office space at 11 West 42nd Street?
11 West 42nd Street is home to various big-ticket tenants in industries like finance, management, architecture and design, education and fashion. Notable tenants on the building's roster include KPF, Michael Kors, Valentino, Tishman Speyer, Mets Clubhouse, NYU School of Professional Studies, and Chop't.
How much is the rent price for office space at 11 West 42nd Street?
Office asking rents at 11 West 42nd Street are roughly on par with the average commanded in Midtown Manhattan, which reached $88 per square foot in 2019. The Midtown area of Manhattan, which includes the prestigious Plaza District, boasts the highest office rents in the city, however, Class B assets like 11 West 42nd Street are slightly more affordable than their Class A counterparts.
Available Spaces
Interested in office space at 11 West 42nd Street Office Space for Lease? Contact us today
Listing Location & Nearby Public Transportation
Nearby Transportation
Subway
42nd Street–Bryant Park - 6 minutes WalkTimes Square - 7 minutes Walk42nd Street–Times Square - 8 minutes Walk47th–50th Streets–Rockefeller Center - 7 minutes Walk5th Avenue (7N) - 2 minutes WalkGrand Central - 6 minutes Walk42nd Street–Grand Central - 7 minutes Walk
Bus
West 42nd Street/Broadway - 7 minutes WalkEast 49th Street/5th Avenue - 8 minutes WalkMadison Avenue & East 48th Street - 9 minutes WalkEast 42nd Street & Park Avenue - 7 minutes Walk5th Avenue & West 44th Street - 2 minutes Walk5th Avenue & West 42nd Street - 2 minutes WalkMadison Avenue & East 40th Street - 6 minutes Walk
Important information
This listing is presented for illustrative purposes only, it may no longer be available, and is provided merely as an exemplary representation of the types of spaces in a given neighborhood for a given price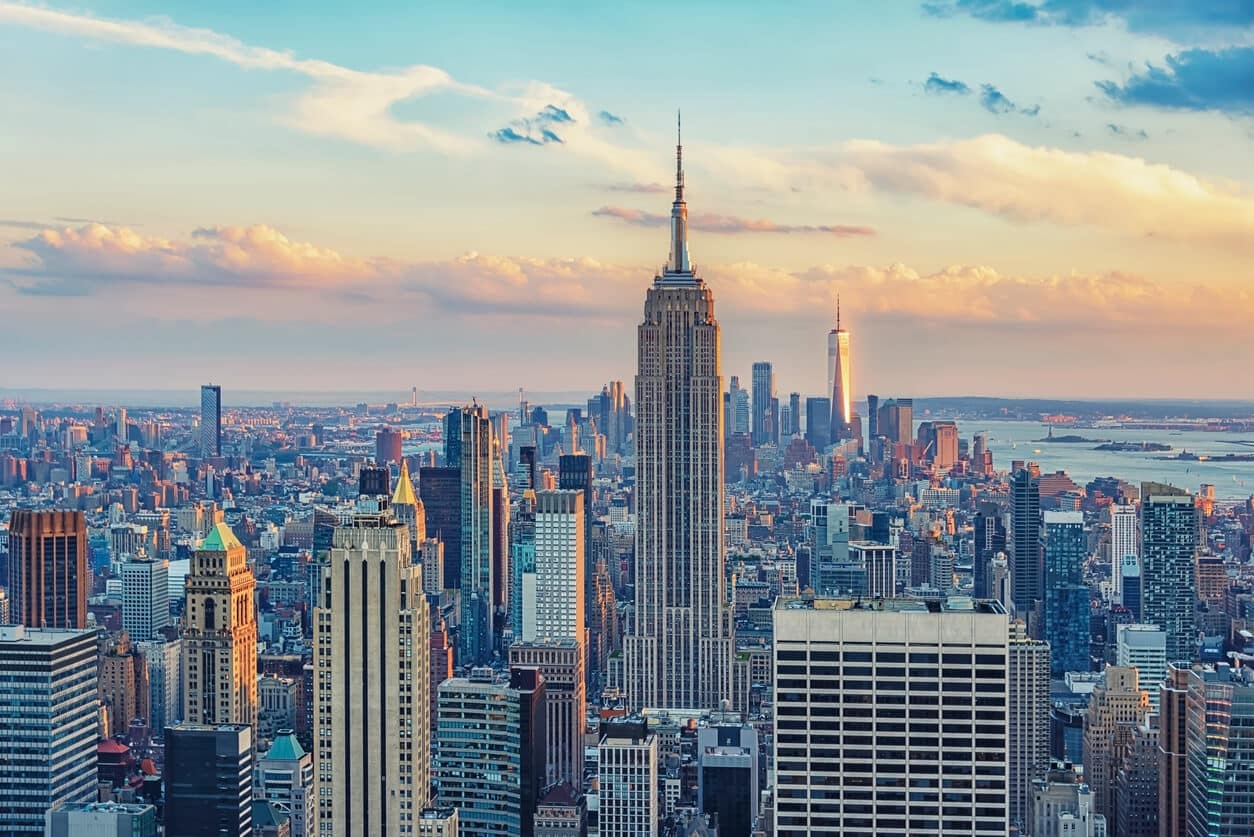 Midtown Manhattan
Midtown Manhattan Neighborhoods Midtown is Manhattan's central hub and its largest and most prominent office market. With roughly 242 million square feet of Midtown office space, there are various options to choose from. Moreover, you have several submarkets to consider in this expansive, diverse area. However, leasing or subletting office space in Midtown Manhattan is not a…
Learn more about Midtown Manhattan
Schedule a Tour
Please select a convenient date for your tour, and one of our colleagues will contact you soon!