110 West 40th Street Office Space for Lease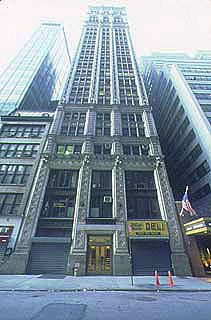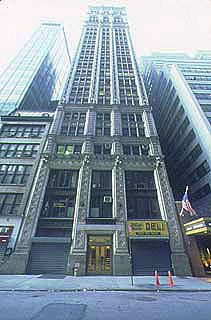 Address
110 West 40th Street
Class
A
Size
130,000 SF
Year built
1914
Architect
Edward West Browning and Buchman & Fox
Description
The architecturally stunning office building rising at 110 West 40th Street in Midtown Manhattan was completed back in 1914. It was designed by Edward West Browning and Buchman & Fox, and used to be known as the World's Tower Building. Browning designed the building so that all four sides are equally detailed to the level of the main entry, rather than left as blank secondary facades. Nowadays, the building houses various tenants in diverse industries, and offers high-quality office space in an architecturally significant landmark.
130 KSF of Class A Office Space
The office building at 110 West 40th Street offers 130,000 square feet of Class A Bryant Park office space across 26 stories. Owned by Adams & Company Real Estate, the tower's exterior was restored in 2008, maintaining its original facade. Amenities include roughly 7,500 square feet of retail space, a conference center and  lounge, and easy access to public transportation and nearby destinations. Due to Browning's design, each pre-built unit has windows on two sides, a rare feature for an office building of this type. Floor plates offer roughly 5,000 square feet of office space on average, suitable for a wide range of businesses.
Getting to and from 110 West 40th Street
110 West 40th Street is conveniently located close to Times Square and Bryant Park, offering tenants easy access to retailers, restaurants, cultural and leisure destinations in Midtown Manhattan. The building also offers access to the Port Authority, Penn Station, Grand Central and 13 subway lines: A, B, C, D, E, F, M, N, Q, R, S, 1, 2, 3, and 7.
Who is renting office space at 110 West 40th Street?
The Bryant Park office tower at 110 West 40th Street is home to various companies in diverse industries, from media and advertising to law and financial services. Notable tenants on the building's roster include Imago, Vandis, Cambridge Securities, Sharp Entertainment, Goldstein Company, the Women's Club of New York, and a Kobeyaki restaurant.
How much is the rent price for office space at 110 West 40th Street?
Office asking rents at 110 West 40th Street are significantly more affordable than the Midtown average, which hovers above $84 per square foot. Office space in the building leases out for roughly $70 per square foot, and the tower's floor plates are ideal for small to mid-sized businesses or startups in the early stages of growth.
Available Spaces
Interested in office space at 110 West 40th Street Office Space for Lease? Contact us today
Listing Location & Nearby Public Transportation
Nearby Transportation
Subway
42nd Street–Bryant Park - 2 minutes WalkTimes Square - 4 minutes Walk42nd Street–Times Square - 5 minutes Walk47th–50th Streets–Rockefeller Center - 8 minutes Walk5th Avenue (7N) - 4 minutes Walk34th Street–Herald Square - 8 minutes Walk
Bus
West 42nd Street/7th Avenue - 6 minutes WalkWest 42nd Street/Broadway - 4 minutes WalkWest 37th Street/Broadway - 6 minutes Walk5th Avenue & West 44th Street - 6 minutes Walk5th Avenue & West 42nd Street - 4 minutes WalkMadison Avenue & East 40th Street - 7 minutes Walk
Important information
This listing is presented for illustrative purposes only, it may no longer be available, and is provided merely as an exemplary representation of the types of spaces in a given neighborhood for a given price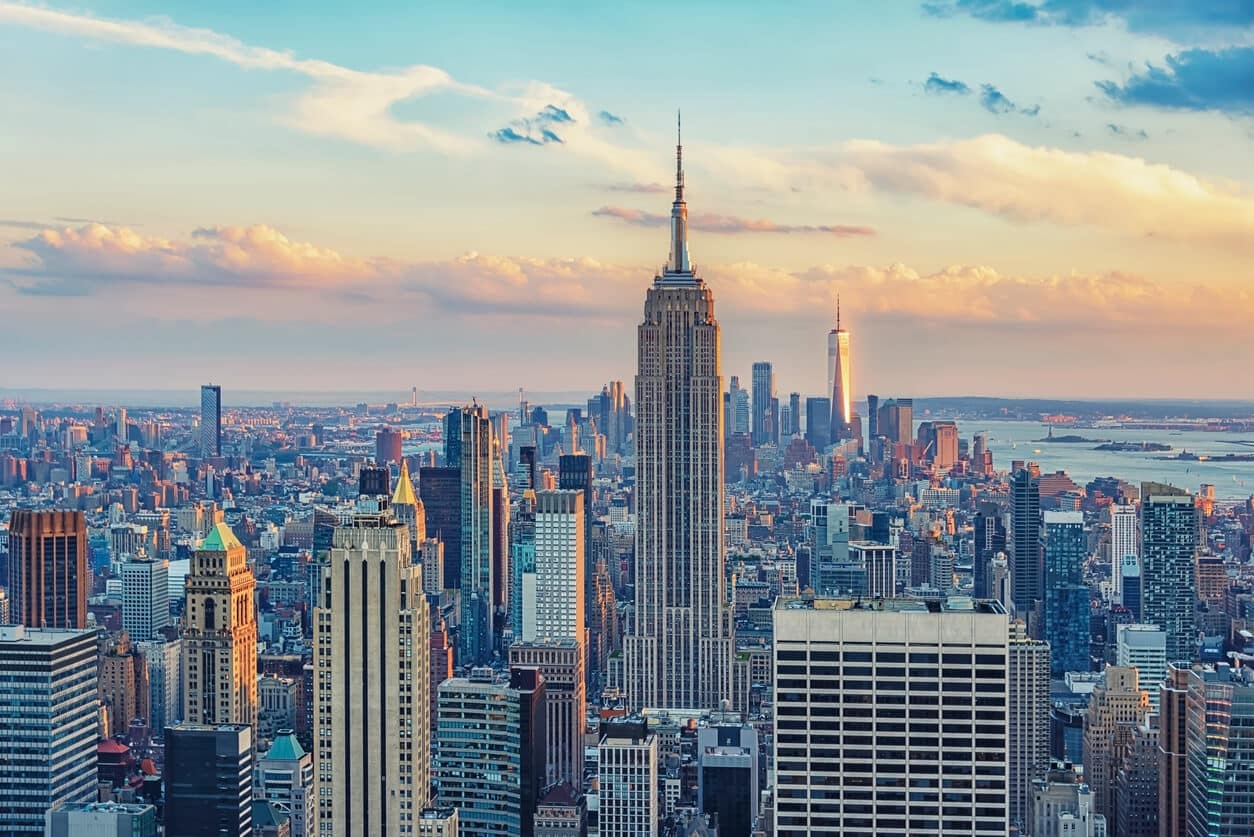 Midtown Manhattan
Midtown Manhattan Neighborhoods Midtown is Manhattan's central hub and its largest and most prominent office market. With roughly 242 million square feet of Midtown office space, there are various options to choose from. Moreover, you have several submarkets to consider in this expansive, diverse area. However, leasing or subletting office space in Midtown Manhattan is not a…
Learn more about Midtown Manhattan
Schedule a Tour
Please select a convenient date for your tour, and one of our colleagues will contact you soon!