675 Avenue of the Americas, Mattel Building Office Space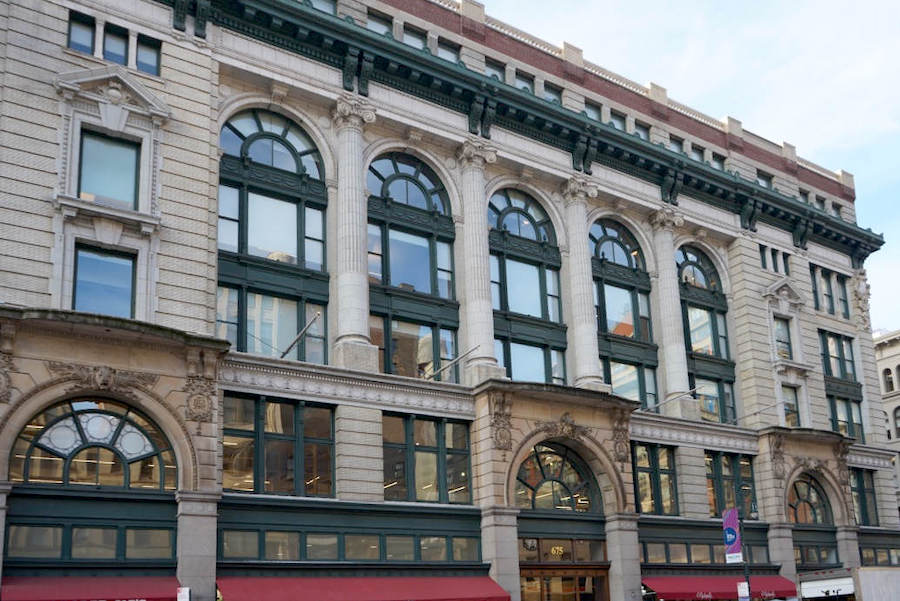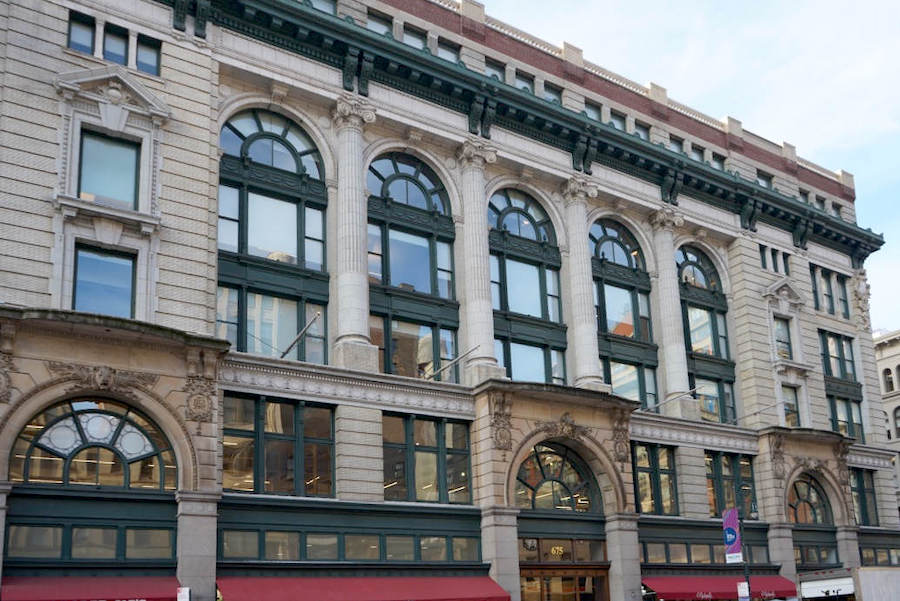 | | | | |
| --- | --- | --- | --- |
| Address | 675 Avenue of the Americas | Class | B |
| Cross Streets | 21st & 22nd Streets | Size | 311,000 SF |
| Year built | 1900 | Architect | Delemos & Cordes |
Description
The former Adam Dry Goods Store at 675 Avenue of the Americas in Midtown South was initially completed in 1900, with a Beaux-Arts design by Delemos & Cordes. Part of the Ladies' Mile Historic District in Chelsea, the property, also known as the Mattel Building or 675-691 Sixth Avenue, was built around the same time as the iconic Flatiron Building.
The NYC office building served as a storage facility for the army, then as a Hershey's Chocolate factory, and later as the headquarters of Mattel Toys. A Barnes and Noble location once operated on the ground floor, which nowadays houses a Trader Joe's grocery store.
311 KSF of Class A Chelsea Office Space
The Mattel Building at 675 Avenue of the Americas offers a total of 311,000 square feet of Class A Chelsea office space. GFP Real Estate acquired the historic property in 2019 from Chelsea Green Associates, at a price tag of $89 million.
675-691 Sixth Avenue spans a full city block and offers tenants 50,000-square-foot, open floor plates, high exposed ceilings, and oversized, operable windows. There is also a renovated, four-perimeter exposure and a skylight-covered central atrium soaring 123 feet. Recent upgrades also include a new tenant-exclusive rooftop amenity, and the modernization of high-speed elevators, mechanical and HVAC systems.
Getting to and from 675 Avenue of the Americas
The Mattel Building is convenient to many transportation options, including the F, M, N, R, 1, and 6 subway lines, as well as PATH service to New Jersey. Those working in the building have easy access to a plethora of retail, dining, and entertainment destinations in the area. Madison Square Park and the Flatiron Building are within walking distance, with nearby lunch options including Eataly, Slate NY, Burger & Lobster, and Whole Foods.
Who is renting office space at 675 Avenue of the Americas?
The office building at 675 Avenue of the Americas is home to several big-ticket office and retail tenants. Notable tenants occupying office space in the Mattel Building include Atlantic Media, Quartz, GAP, Mattel, Guidepoint, Michaels, Trader Joe's, Weight Watchers, Nielsen, and Harmon Face Values.
How much is the rent price for office space at 675 Avenue of the Americas?
Given its excellent location, its upgraded amenities, and its top-class tenant roster, the Mattel Building is a highly sought-after destination for office-using businesses. Office asking rents start around $70 per square foot but can go higher depending on the size and terms of the lease. Still, rental rates at 675 Avenue of the Americas are more affordable than the average rent found in Midtown South, which often surpasses $90 per square foot.
Available Spaces
Interested in office space at 675 Avenue of the Americas, Mattel Building Office Space? Contact us today
Listing Location & Nearby Public Transportation
Nearby Transportation
Subway
23rd Street (16ABCDEFMNQR) - 7 minutes Walk28th Street (16NR) - 6 minutes Walk
Bus
East 23rd Street & Madison Avenue - 5 minutes WalkEast 23rd Street & Broadway - 4 minutes Walk5th Avenue & West 26th Street - 4 minutes WalkMadison Avenue & East 25th Street - 6 minutes Walk
Important information
This listing is presented for illustrative purposes only, it may no longer be available, and is provided merely as an exemplary representation of the types of spaces in a given neighborhood for a given price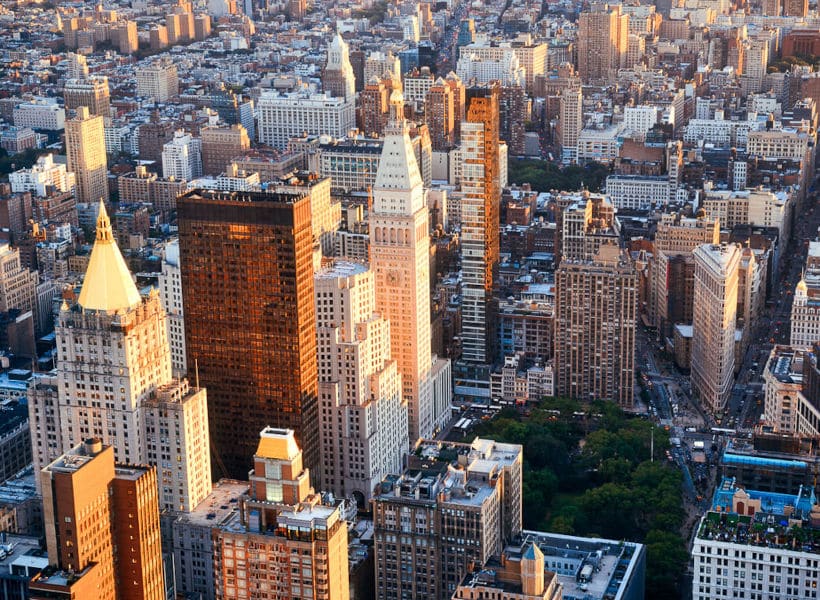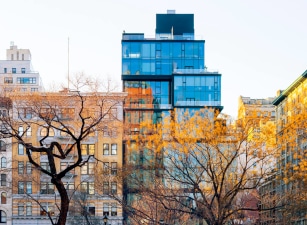 Midtown South
Midtown South Manhattan Office Space for Rent Guide Midtown South may be compact in size. But with roughly 70 million square feet of office space in some of Manhattan's trendiest neighborhoods, you have some of the best of New York City office space at your fingertips, no matter your needs. Midtown South consists of the…
Learn more about Midtown South
Schedule a Tour
Please select a convenient date for your tour, and one of our colleagues will contact you soon!