1001 Sixth Avenue Office Space for Lease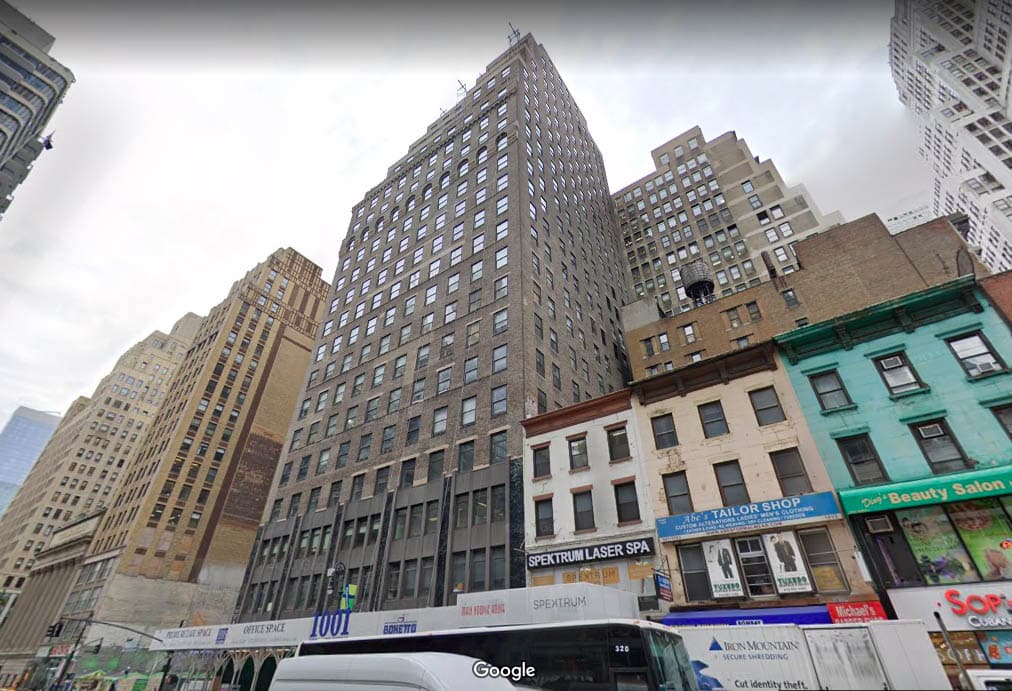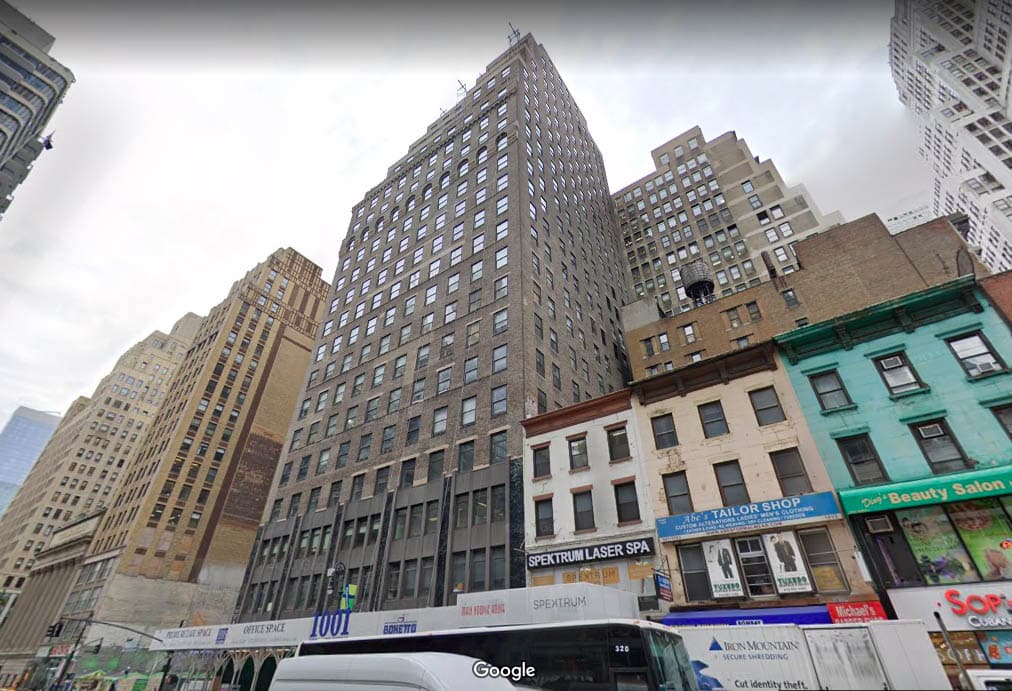 | | | | |
| --- | --- | --- | --- |
| Address | 1001 Sixth Avenue / 1001 Avenue of the Americas | Class | B |
| Cross Streets | Broadway & Sixth Avenue | Size | 250,000 SF |
| Year built | 1926 | Architect | Buchman & Kahn |
Description
The office building located at 1001 Sixth Avenue, or 1001 Avenue of the Americas, was completed in 1926, boasting a design by Buchman & Khan. The building is home to various office and retail tenants and offers modern amenities and an unrivaled location in Midtown Manhattan. Tenants of the Class B property get to enjoy proximity to Grand Central Station, Penn Station, Bryant Park, and a plethora of dining and leisure destinations, as well. It's the ideal destination for small and mid-sized office tenants looking for quality Manhattan office space in a transit-oriented location.
250 KSF of Class B Penn Plaza Office Space
1001 Avenue of the Americas offers 250,000 square feet of Class B Penn Station/Garment District office space across 25 floors. It is currently owned and managed by ABS Partners Real Estate and was renovated in 2010. The building offers tenants numerous top-class amenities, including 24/7 access, an attended lobby, three full sides of windows, tenant-controlled AC, storage space, bicycle storage, direct elevator exposure, and more. The property also includes close to 2,000 square feet of ground-floor retail space. Neighbors of 1001 Sixth Avenue include Macy's, Starbucks, WeWork, HSBC, and Bank United. The building is also conveniently located right across the street from Chick-Fil-A. Amazon and Facebook also occupy office space in the area.
Getting to and from 1001 6th Avenue
1001 Sixth Avenue benefits from an excellent location in the heart of Midtown Manhattan, close to Penn Station, Grand Central Terminal, Times Square, and Bryant Park. Those working in the building have easy access to all the major subway lines in the area, including the N, Q, R, W, B, D, F, M, and 7 trains. The Port Authority Bus Terminal is also within walking distance. Additionally, tenants enjoy proximity to various shopping, dining, and hospitality destinations nearby.
Who is renting office space at 1001 6th Avenue?
The office building at 1001 Sixth Avenue is home to various office and retail tenants drawn to the property's convenient location in the prestigious Midtown Manhattan submarket. Notable tenants occupying office space in the building include SPS, Delivery.com, The McKissack Group, Schulman Lobel, Corporate Suites, Vanderweil, Rockwood Search, Icon Eyewear, and Lilker Associates Consulting Engineers.
How much is the rent price for office space at 1001 6th Avenue?
Office asking rents at 1001 Avenue of the Americas are significantly more affordable than the average rent in Midtown Manhattan. Asking rents at this Penn Station building start around $40 per square foot; by comparison, rents in other Midtown neighborhoods like Hudson Yards, Madison Avenue, or the Plaza District often surpass $80 and $90 per square foot. The more affordable rents make 1001 Sixth Avenue a perfect fit for startups or creative office tenants looking to expand their presence in Manhattan.
Image via Google Street View
Available Spaces
Interested in office space at 1001 Sixth Avenue Office Space for Lease? Contact us today
Listing Location & Nearby Public Transportation
Nearby Transportation
Subway
42nd Street–Bryant Park - 3 minutes WalkTimes Square - 7 minutes Walk42nd Street–Times Square - 6 minutes Walk5th Avenue (7N) - 8 minutes Walk34th Street–Penn Station - 6 minutes Walk33rd Street (6) - 8 minutes Walk34th Street–Herald Square - 7 minutes Walk
Bus
West 32nd Street & Avenue of the Americas - 8 minutes WalkWest 42nd Street/7th Avenue - 8 minutes WalkWest 42nd Street/Broadway - 6 minutes WalkWest 37th Street/Broadway - 2 minutes WalkWest 34th Street/Broadway - 5 minutes Walk5th Avenue & West 42nd Street - 7 minutes Walk
Important information
This listing is presented for illustrative purposes only, it may no longer be available, and is provided merely as an exemplary representation of the types of spaces in a given neighborhood for a given price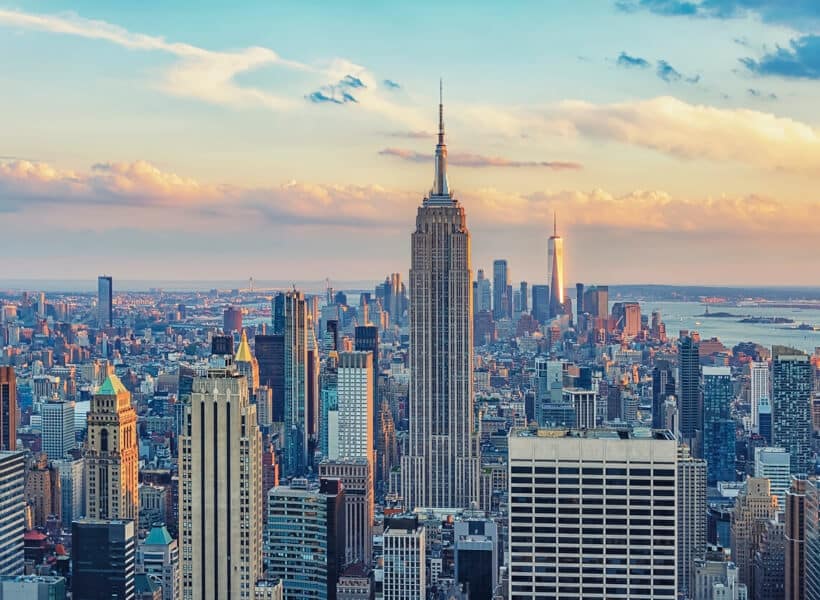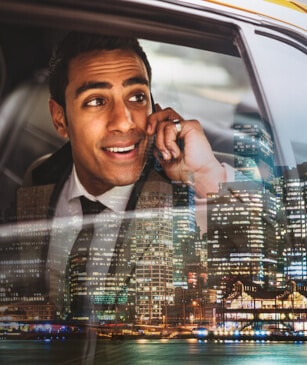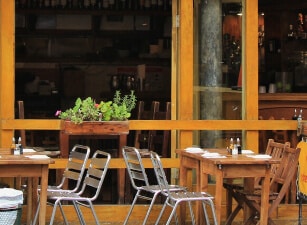 Midtown Manhattan
Midtown Manhattan Neighborhoods Midtown is Manhattan's central hub and its largest and most prominent office market. With roughly 242 million square feet of Midtown office space, there are various options to choose from. Moreover, you have several submarkets to consider in this expansive, diverse area. However, leasing or subletting office space in Midtown Manhattan is not a…
Learn more about Midtown Manhattan
Schedule a Tour
Please select a convenient date for your tour, and one of our colleagues will contact you soon!