1328 Broadway, 2 Herald Square Office Space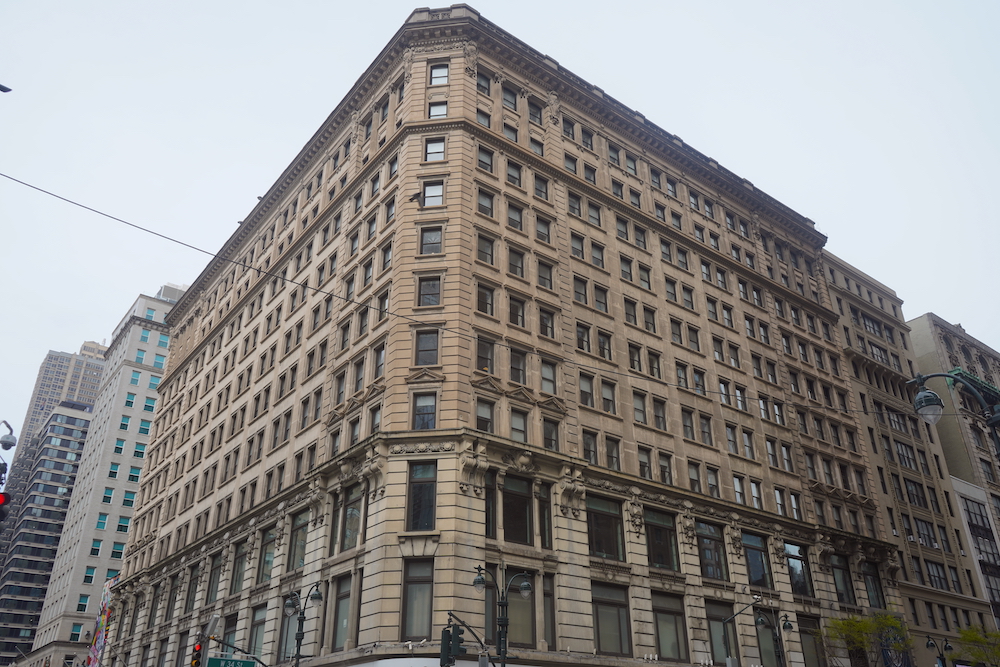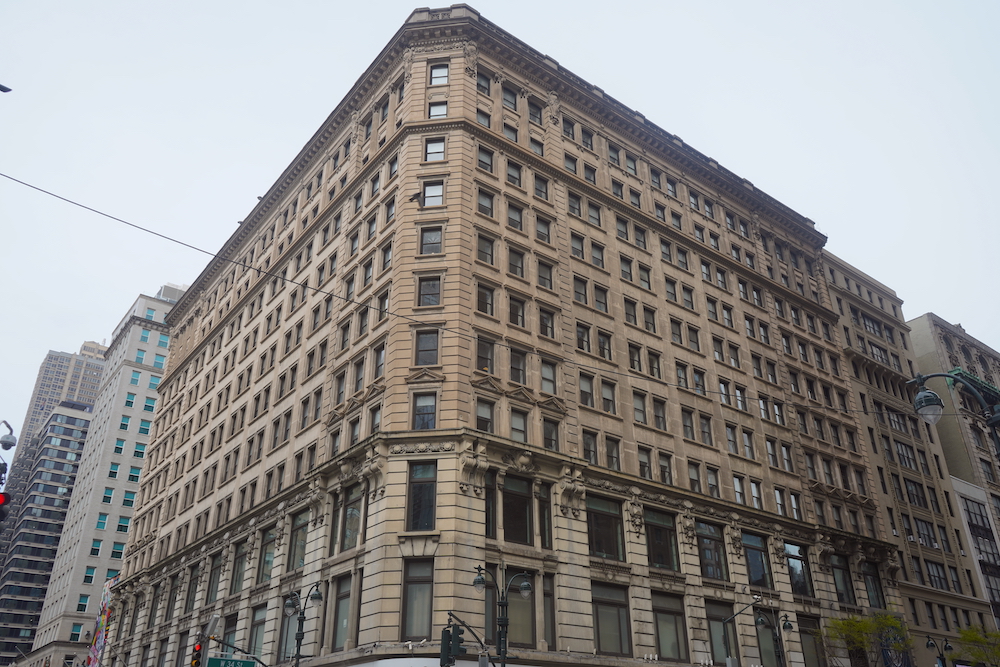 Address
2 Herald Square, 1328 Broadway, 950 6th Avenue
Class
A
Size
369,000 SF
Year built
1909
Architect
Townsend, Steinle & Haskell
Description
The office building located at 1328 Broadway in Midtown South, today known as 2 Herald Square, was initially completed back in 1909, boasting a design by Townsend, Steinle & Haskell. The Marbridge Building, as it used to be known, also has an alternate address of 950 Sixth Avenue. It was renovated in the early 2010s, and nowadays it houses various big-ticket office and retail tenants, including coworking giant WeWork. 
369 KSF of Class A Herald Square Office Space
The Midtown South building dubbed 2 Herald Square provides a total of 369,000 square feet of Class A Herald Square office space. The 11-story building is owned by SL Green Realty, which paid $274 million to purchase the property from Sitt Asset Management in 2018. 
2 Herald Square incorporates roughly 150,000 square feet of retail space and offers amenities such as large windows, 24/7 access and security, and great views of Midtown Manhattan. The building was renovated in 2012, in an effort that brought modern upgrades to the Class A property.
Getting to and from 2 Herald Square
The former Marbridge Building benefits from an excellent location in the heart of the buzzing Herald Square, close to a plethora of shopping, dining, and leisure destinations. The popular NoMad District is steps away, while Madison Square and Bryant Park are also easily accessible. The building also provides tenants with easy access to Penn Station, Grand Central, and PATH trains. 
Who is renting office space at 2 Herald Square?
2 Herald Square at 1328 Broadway is home to various high-profile tenants, tenants that are drawn by the building's location and top-notch amenities. Notable tenants calling 2 Herald Square home include Victoria's Secret, WeWork, Amazon, Mercy College, and Ulta Beauty. Former tenants also include H&M and Publicis. 
How much is the rent price for office space at 2 Herald Square?
Office asking rents at 2 Herald Square often surpass $100 per square foot, which is significantly above the average commanded in Midtown South. Class A properties like the building at 1328 Broadway are considerably pricier than Class B or C spaces, and Herald Square is becoming a hotspot for office and retail tenants, which only serves to push rents even higher. 
Available Spaces
Interested in office space at 1328 Broadway, 2 Herald Square Office Space? Contact us today
Listing Location & Nearby Public Transportation
Nearby Transportation
Subway
42nd Street–Bryant Park - 7 minutes Walk34th Street–Penn Station - 5 minutes Walk33rd Street (6) - 3 minutes Walk34th Street–Herald Square - 3 minutes Walk42nd Street–Times Square - 7 minutes Walk28th Street (16NR) - 7 minutes Walk
Bus
West 32nd Street & Avenue of the Americas - 4 minutes WalkWest 31st Street/6th Avenue - 5 minutes WalkWest 37th Street/Broadway - 4 minutes WalkWest 34th Street/Broadway - 1 minute Walk5th Avenue & West 33rd Street - 6 minutes WalkMadison Avenue & East 33rd Street - 8 minutes Walk
Important information
This listing is presented for illustrative purposes only, it may no longer be available, and is provided merely as an exemplary representation of the types of spaces in a given neighborhood for a given price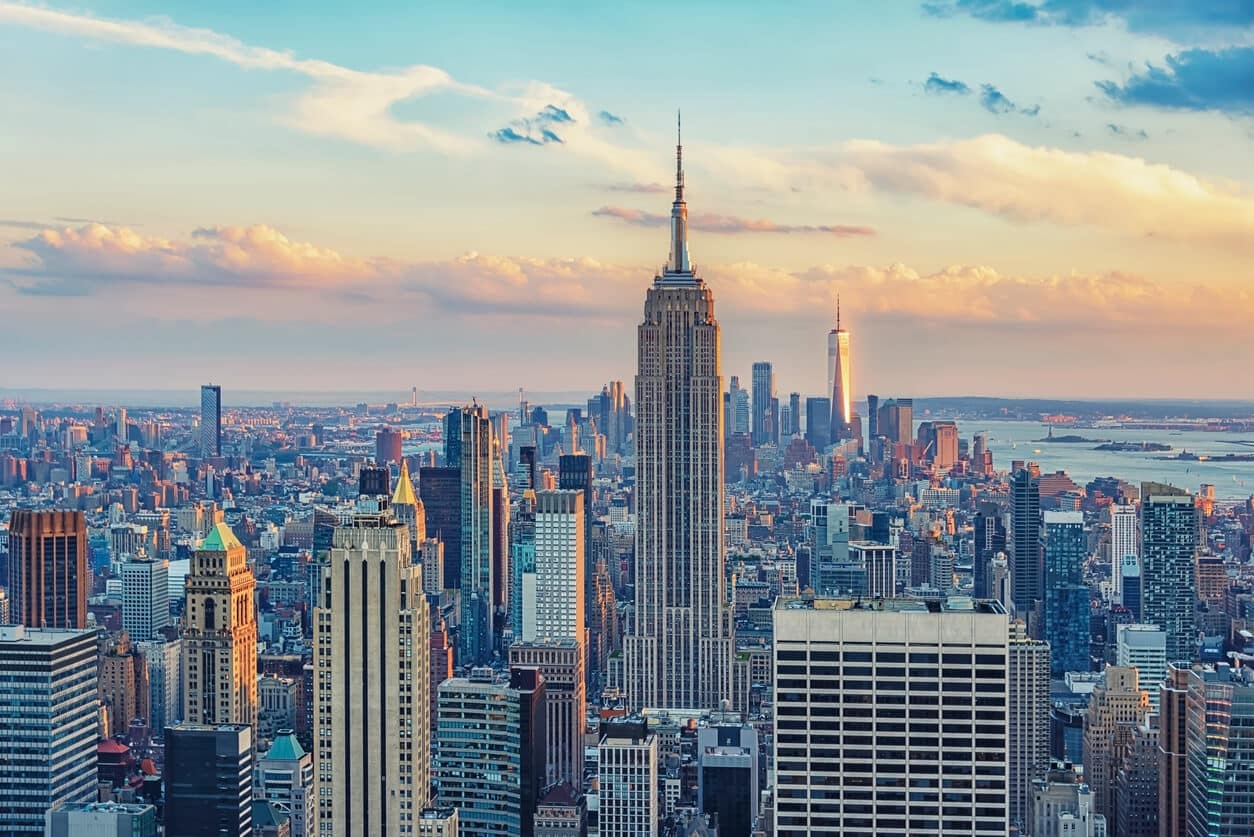 Midtown Manhattan
Midtown Manhattan Neighborhoods Midtown is Manhattan's central hub and its largest and most prominent office market. With roughly 242 million square feet of Midtown office space, there are various options to choose from. Moreover, you have several submarkets to consider in this expansive, diverse area. However, leasing or subletting office space in Midtown Manhattan is not a…
Learn more about Midtown Manhattan
Schedule a Tour
Please select a convenient date for your tour, and one of our colleagues will contact you soon!