11 West 19th Street office space for lease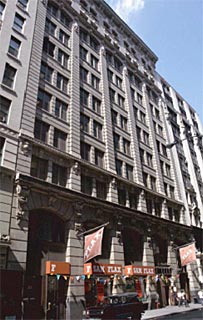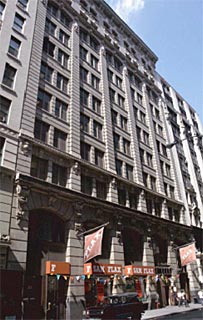 | | | | |
| --- | --- | --- | --- |
| Address | 11 West 19th Street | Class | B |
| Cross Streets | 19th & 20th Streets | Size | 288,010 SF |
| Year built | 1903 | Architect | N/A |
Description
The 11-story office building at 11 West 19th Street in the Flatiron District was built in 1904. Nestled between Fifth and Sixth Avenues, the building features arched windows and an elaborate cornice, and is a recognizable architectural gem on 19th Street. Throughout the years, the building has been renovated to meet modern standards, and currently offers 280,000 square feet of commercial office space, under ownership by Block Buildings.
280 KSF of Class B Flatiron Office Space
The office building at 11 West 19th Street features 280,000 square feet of Class B Midtown South office space, as well as 20,000 square feet of retail. The property offers full floors of 26,000 square feet, and amenities like 24/7 building access, on-site property management by Savitt Partners, a newly renovated, attended lobby, and newly renovated elevators. Entrances are located on both sides of the building, at 19th and 20th streets, offering easy access to many restaurants, shops and public transportation lines in the area.
Getting to and from 11 West 19th Street
11 West 19th Street benefits from an excellent location between Fifth and Sixth Avenues, with access to various public transportation options, including the F, M, L, 1, 2 and 6 trains.
Who is renting office space at 11 West 19th Street?
The office building at 11 West 19th Street is home to various big-ticket, office-using tenants in industries such as media, fashion, marketing and technology. Notable tenants on its prestigious roster include Capital One, Tory Burch, DigitasLBi, Universal Music Group, Time Warner Entertainment, Nautica Design Studio, and Pottery Barn Kids.
How much is the rent price for office space at 11 West 19th Street?
Office asking rents at 11 West 19th Streets tend to be roughly on par with the Midtown South average, which reached a record-high of $84 per square foot in 2019, per CBRE. Companies operating in a wide range of industries are attracted to the office space offerings of Midtown and Midtown South, even if large-block availabilities are limited. New developments at Hudson Yards and other Midtown submarkets are likely to temper the high demand for quality office space in Manhattan.
Available Spaces
Interested in office space at 11 West 19th Street office space for lease? Contact us today
Listing Location & Nearby Public Transportation
Nearby Transportation
Subway
23rd Street (16ABCDEFMNQR) - 7 minutes Walk28th Street (16NR) - 8 minutes Walk14th Street–Union Square - 7 minutes Walk
Bus
East 23rd Street & Madison Avenue - 2 minutes WalkEast 23rd Street & Broadway - 2 minutes WalkEast 23rd Street & Lexington Avenue - 6 minutes Walk5th Avenue & West 26th Street - 6 minutes WalkMadison Avenue & East 25th Street - 5 minutes Walk
Important information
This listing is presented for illustrative purposes only, it may no longer be available, and is provided merely as an exemplary representation of the types of spaces in a given neighborhood for a given price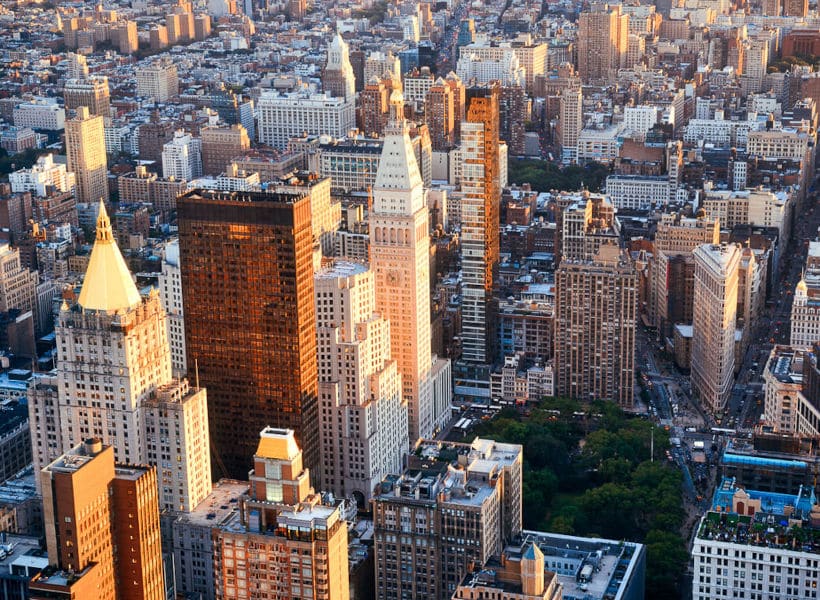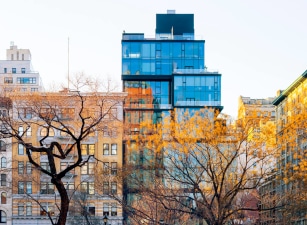 Midtown South
Midtown South Manhattan Office Space for Rent Guide Midtown South may be compact in size. But with roughly 70 million square feet of office space in some of Manhattan's trendiest neighborhoods, you have some of the best of New York City office space at your fingertips, no matter your needs. Midtown South consists of the…
Learn more about Midtown South
Schedule a Tour
Please select a convenient date for your tour, and one of our colleagues will contact you soon!