200 Fifth Avenue Office Space for Lease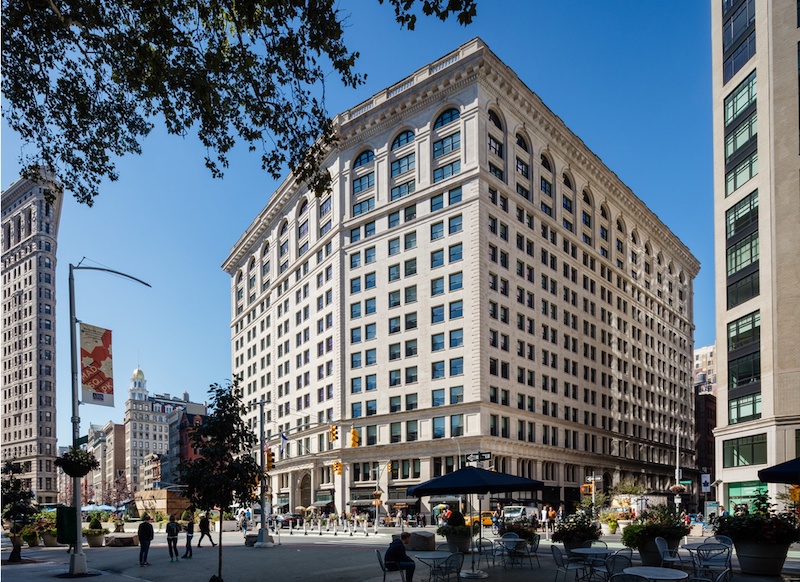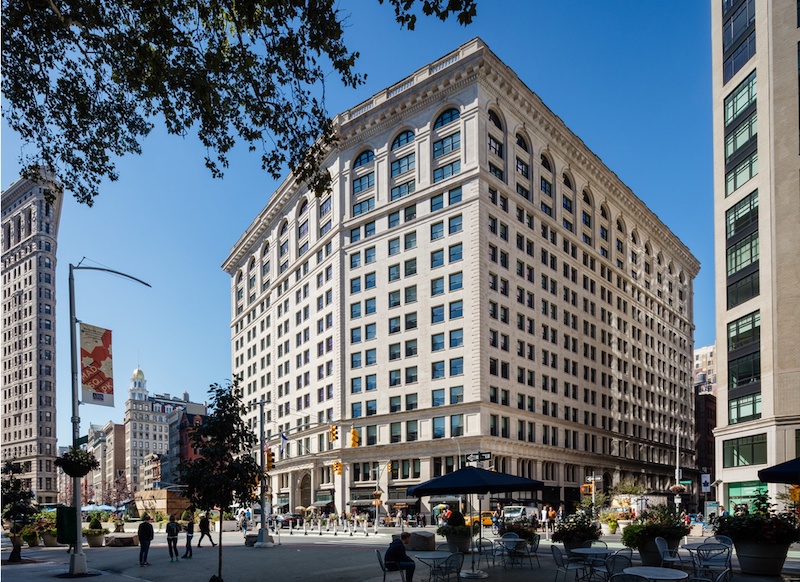 | | | | |
| --- | --- | --- | --- |
| Address | 200 Fifth Avenue | Class | A |
| Cross Streets | 23rd & 24th Streets | Size | 878,000 SF |
| Year built | 1859 | Architect | Maynicke & Franke |
Description
The architectural office gem located at 200 Fifth Avenue in Midtown South's Flatiron District was built back in 1910. The address originally housed the Fifth Avenue Hotel, built in 1859, which was demolished in 1908. The new building designed by Maynicke & Franke housed the International Toy Center for over a half a century, catering to thousands of smaller toy companies and showrooms. It was eventually repositioned as office space, and nowadays it houses various companies in industries like tech, finance and banking, and luxury retail. 
878 KSF of Class A, LEED Platinum Office Space
The building at 200 Fifth Avenue offers 878,000 square feet of Class A Flatiron District office space, including 75,000 square feet of retail. The 14-story property was renovated in 2008, in an effort that included a revamp of the courtyard, and added sustainable features like air and water filtration systems, rainwater harvesting, eco-friendly materials and a new green roof. Other improvements include new utilities, new windows, restoration of the historic facade, a new lobby, new elevators and cabs, and a new curtain wall. The building is currently owned by JP Morgan Asset Management and managed by L&L Holding. JP Morgan acquired 200 Fifth Avenue from Barclays in 2011, for $800 million. 
Getting to and from 200 Fifth Avenue
The office building at 200 Fifth Avenue benefits from an excellent location in the heart of the Flatiron District of Midtown South, close to the iconic Flatiron Building. Its location on Madison Square Park also offers access to several New York City Subway lines, including the N and R trains. 
Who is renting office space at 200 Fifth Avenue?
The building is currently home to various high-profile office tenants in a variety of industries, from law and finance to healthcare and luxury retail. Notable tenants on the 200 Fifth Avenue roster include the corporate offices of Tiffany & Co., GreyHealth Group, Flatiron, IMG, Yelp!, AT&T and LEGO. Mario Batali's new retail store/restaurant Eataly occupies the ground floor.
How much is the rent price for office space at 200 Fifth Avenue?
Office asking rents at 200 Fifth Avenue come at a premium, given the building's excellent location, top-class amenities, sustainable features and prominent tenant roster. Renting office space in the building can cost as high as $100 per square foot, slightly above the average commanded in Midtown South. However, the transport connections and the available nearby dining and shopping options make it a highly desirable business address for companies.
Featured image courtesy of L&L Holding
Available Spaces
Interested in office space at 200 Fifth Avenue Office Space for Lease? Contact us today
Listing Location & Nearby Public Transportation
Nearby Transportation
Subway
28th Street (16NR) - 5 minutes Walk23rd Street (16ABCDEFMNQR) - 3 minutes Walk33rd Street (6) - 8 minutes Walk
Bus
East 23rd Street & Madison Avenue - 4 minutes WalkEast 23rd Street & Broadway - 4 minutes WalkEast 23rd Street & Lexington Avenue - 6 minutes Walk5th Avenue & West 26th Street - 3 minutes WalkMadison Avenue & East 29th Street - 4 minutes WalkMadison Avenue & East 25th Street - 2 minutes Walk
Important information
This listing is presented for illustrative purposes only, it may no longer be available, and is provided merely as an exemplary representation of the types of spaces in a given neighborhood for a given price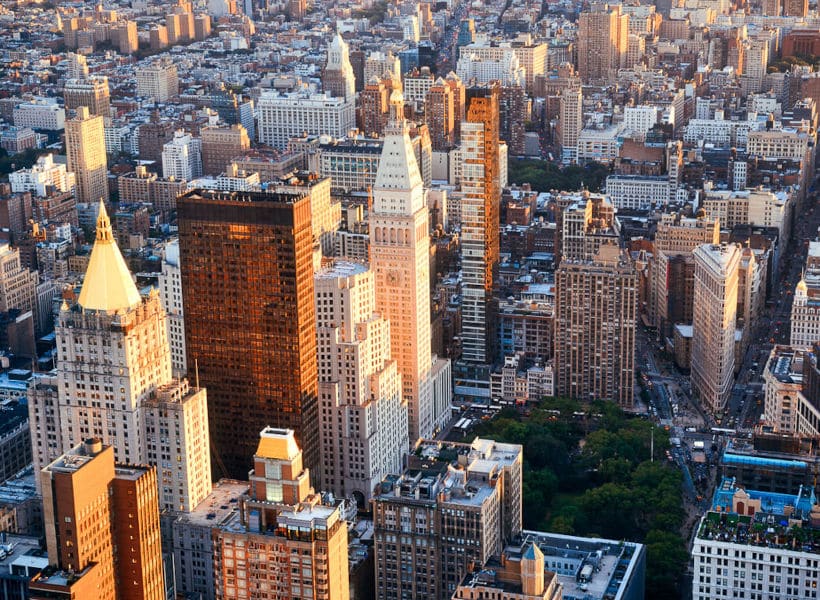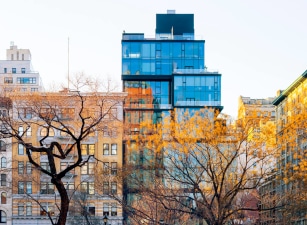 Midtown South
Midtown South Manhattan Office Space for Rent Guide Midtown South may be compact in size. But with roughly 70 million square feet of office space in some of Manhattan's trendiest neighborhoods, you have some of the best of New York City office space at your fingertips, no matter your needs. Midtown South consists of the…
Learn more about Midtown South
Schedule a Tour
Please select a convenient date for your tour, and one of our colleagues will contact you soon!