620 Avenue of the Americas office space for lease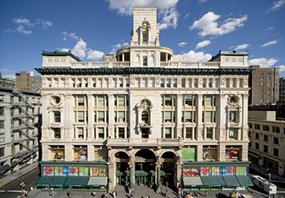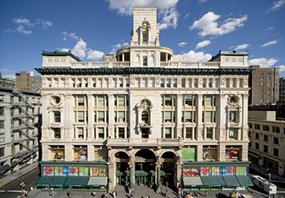 | | | | |
| --- | --- | --- | --- |
| Address | 620 Avenue of the Americas | Class | B |
| Cross Streets | 18th & 19th Streets | Size | 780,000 SF |
| Year built | 1896 | Architect | DeLemos & Cordes |
Description
The limestone architectural gem at 620 Avenue of the Americas was completed in 1896, with a design by DeLemos & Cordes. The office building is part of the Ladies' Mile Historic District bordering Chelsea and Flatiron in Midtown South, and a New York City historical landmark. In 2013, the building was completely renovated and converted to commercial office and retail space.
700 KSF of Class B Chelsea Office Space
The office building at 620 Avenue of the Americas features 700,000 square feet of Class B Midtown South office space across its seven stories. The RXR Realty-owned property also incorporates 200,000 square feet of retail space in a convenient and coveted Chelsea location. Building amenities include on-site management, 24/7 access, seven loading docks, a newly redesigned atrium lobby, and a 'Cast Iron' facade with dramatic arched entryways. Offices boast expansive, 100,000-square-foot floor plates, above-standard ceiling height, and large windows providing plenty of natural light into the loft-style spaces. 
According to RXR, approximately $46 million have been invested in capital improvements at 620 Avenue of the Americas over the past 18 years. 
Getting to and from 620 Avenue of the Americas
The office building at 620 Avenue of the Americas is conveniently located in a well-connected part of Midtown South, offering easy access to a plethora of public transportation options. The area is served by multiple subway lines, connecting tenants with all parts of New York City, via the A, B, C, D, E, F, L, N, O, Q, R, S, V, W, 1, 2, 3, 9, and PATH trains. Various transit bus lines serve the nearby avenues and cross-town streets, as well. 
Who is renting office space at 620 Avenue of the Americas?
620 Avenue of the Americas is home to several tenants working in creative industries like fashion or technology, and is also home to a few major home furnishing retailers. Notable tenants on the building's roster include WeWork, The Gap, HOK Architects, Cole Haan, T.J. Maxx, Marshalls, and Bed, Bath & Beyond. 
How much is the rent price for office space at 620 Avenue of the Americas?
Office asking rents at 620 Avenue of the Americas are roughly on par with the current Midtown South average of $84 per square foot. Demand for loft-style, open office spaces in hip neighborhoods like Chelsea, SoHo or the Garment District are pushing rents higher, while availabilities are scarce. Chelsea in particular is a highly appealing destination for companies in the tech sector that want to operate in the same area as giants like Google. The neighborhood's former industrial buildings have been converted to modern office spaces, and that, combined with a wide array of dining and entertainment options, are attracting businesses to the area.
Available Spaces
Interested in office space at 620 Avenue of the Americas office space for lease? Contact us today
Listing Location & Nearby Public Transportation
Nearby Transportation
Subway
14th Street–Union Square - 8 minutes Walk23rd Street (16ABCDEFMNQR) - 8 minutes Walk14th Street (123ABCDEFMQ) - 8 minutes WalkUnion Square - 8 minutes Walk
Bus
East 23rd Street & Madison Avenue - 4 minutes WalkEast 23rd Street & Broadway - 4 minutes WalkEast 14th Street & Union Square West - 8 minutes WalkEast 23rd Street & Lexington Avenue - 7 minutes WalkWest 14th Street & 5th Avenue - 8 minutes WalkEast 14th Street & University Place - 8 minutes Walk5th Avenue & West 26th Street - 8 minutes WalkMadison Avenue & East 25th Street - 7 minutes Walk
Important information
This listing is presented for illustrative purposes only, it may no longer be available, and is provided merely as an exemplary representation of the types of spaces in a given neighborhood for a given price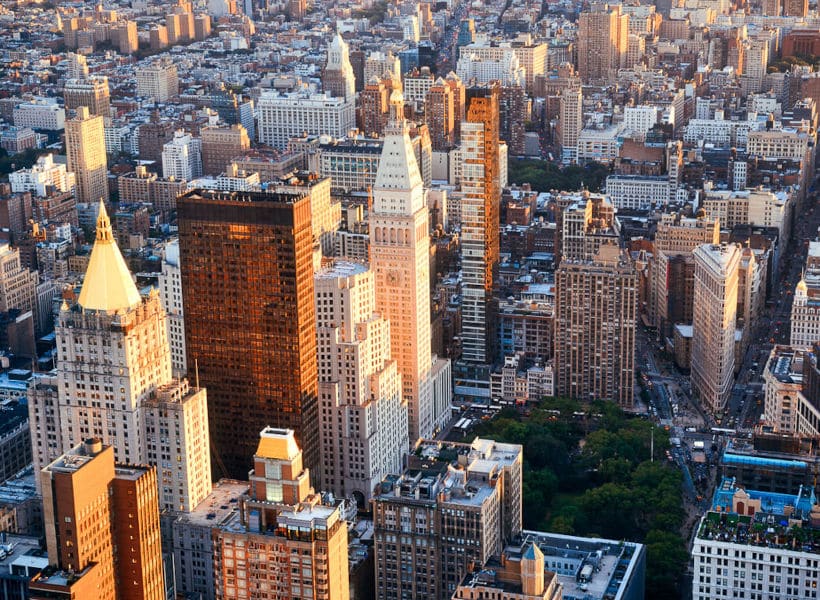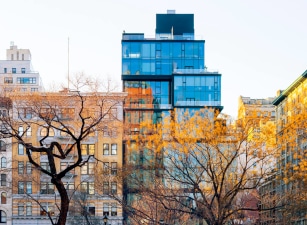 Midtown South
Midtown South Manhattan Office Space for Rent Guide Midtown South may be compact in size. But with roughly 70 million square feet of office space in some of Manhattan's trendiest neighborhoods, you have some of the best of New York City office space at your fingertips, no matter your needs. Midtown South consists of the…
Learn more about Midtown South
Schedule a Tour
Please select a convenient date for your tour, and one of our colleagues will contact you soon!