230 Fifth Avenue, Market Center office space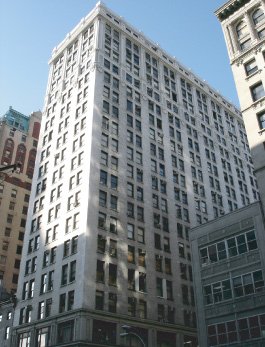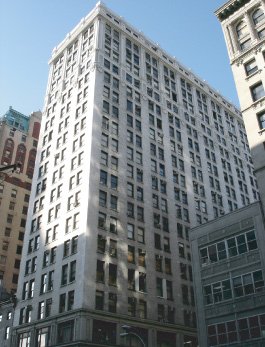 | | | | |
| --- | --- | --- | --- |
| Address | 230 Fifth Avenue | Class | B |
| Cross Streets | 26th & 27th Streets | Size | 400,000 SF |
| Year built | 1914 | Architect | N/A |
Description
The 20-story building at 230 Fifth Avenue in the Flatiron District was designed by Schwartz & Gross in 1914, in a Beaux Arts architectural style. The building replaced the Victoria Hotel on site, and was acquired by GFP Real Estate in 1958. Under GFP's leadership and management, the building was converted into an office and showroom building, and is now known as the New York MarketCenter.
The building at the corner of East 27th Street and Fifth Avenue is best known for its rooftop bar with dramatic views of the nearby Empire State Building and of the Midtown Manhattan skyline.
465 KSF of Class B Office and Showroom Space
The tower at 230 Fifth Avenue offers 465,000 square feet of Class B office and showroom space, with the average floor plate measuring 21,000 square feet. The office portion of the Midtown South building is reserved for the showroom tenants in the giftware and home fashion trades. Amenities include 24/7 key card access, tenant-controlled HVAC, operable windows, on-site management, and access to the 230 Fifth Rooftop Garden & Penthouse Lounge. The tower is served by seven passenger elevators and two freight elevators.
Getting to and from 230 Fifth Avenue
The New York MarketCenter is conveniently located just north of Madison Square Park, offering easy access to all the offerings of Midtown South. The building lies in close proximity to several major subway lines, including the N, R, and 6 trains accessible at the 23rd or 28th Street stops, while PATH service and the F train are available at 23rd Street and Sixth Avenue or 33rd Street and Sixth Avenue.
Who is renting office space at 230 Fifth Avenue?
The building at 230 Fifth Avenue is home to more than 200 wholesale showrooms, as well as office tenants. Its tenant roster includes Abode Fine Home, Home Source International, Cittadini, E. Mishan & Sons. Other tenants located within or near the building include Lois Lane Travel, Eataly Flatiron, SoulCycle NoMad, CrossFit NYC, and the New York Health & Racquet Club.
How much is the rent price for office space at 230 Fifth Avenue?
Office asking rents at 230 Fifth Avenue tend to be on par with the Midtown South average, which reached a record-high of $84 per square foot in 2019, per CBRE. Large-block office availabilities are scarce, yet demand for quality office space is high, from companies of all sizes. Many redevelopments and new-build projects are in the works for this submarket, which might serve to keep office rents at sustainable levels.
Available Spaces
Interested in office space at 230 Fifth Avenue, Market Center office space? Contact us today
Listing Location & Nearby Public Transportation
Nearby Transportation
Subway
28th Street (16NR) - 0 minute Walk33rd Street (6) - 6 minutes Walk23rd Street (16ABCDEFMNQR) - 7 minutes Walk
Bus
East 23rd Street & Lexington Avenue - 9 minutes Walk5th Avenue & West 26th Street - 7 minutes Walk5th Avenue & West 33rd Street - 7 minutes WalkEast 34th Street & Park Avenue - 7 minutes WalkEast 34th Street & 3rd Avenue - 8 minutes WalkMadison Avenue & East 33rd Street - 6 minutes WalkMadison Avenue & East 29th Street - 3 minutes WalkMadison Avenue & East 25th Street - 6 minutes Walk
Important information
This listing is presented for illustrative purposes only, it may no longer be available, and is provided merely as an exemplary representation of the types of spaces in a given neighborhood for a given price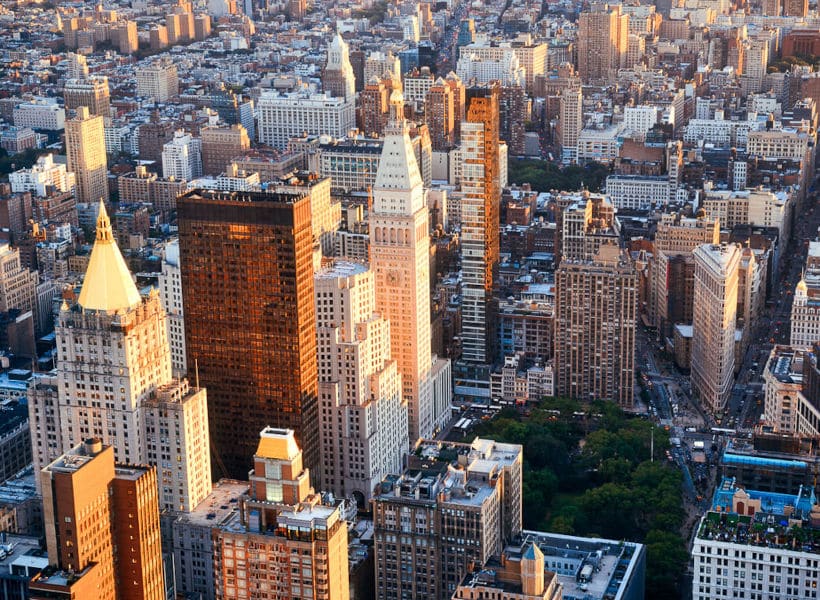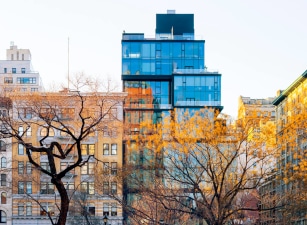 Midtown South
Midtown South Manhattan Office Space for Rent Guide Midtown South may be compact in size. But with roughly 70 million square feet of office space in some of Manhattan's trendiest neighborhoods, you have some of the best of New York City office space at your fingertips, no matter your needs. Midtown South consists of the…
Learn more about Midtown South
Schedule a Tour
Please select a convenient date for your tour, and one of our colleagues will contact you soon!