300 East 42nd Street Office Space for Lease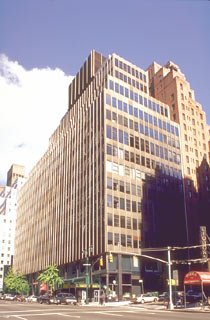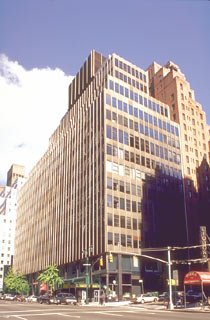 | | | | |
| --- | --- | --- | --- |
| Address | 300 East 42nd Street | Class | A |
| Cross Streets | 41st & 42nd Streets | Size | 224,000 SF |
| Year built | 1964 | Architect | William Lescaze & Associates |
Description
The glass-clad office building at 300 East 42nd Street in Midtown Manhattan was completed in 1964 and renovated in 2008. The property benefits from its proximity to the United Nations campus, and is an ideal location for international connectivity, with many embassies and permanent missions within walking distance.
The building was designed by William Lescaze & Associates on Second Avenue between 41st and 42nd streets. In 2019, a partnership between Keith Rubenstein's Somerset Partners and Meadow Partners acquired the building from ULM Holding, with plans to invest millions in upgrades and renovations in order to attract high-profile tenants.
224 KSF of Class A Midtown Office Space
The property at 300 East 42nd Street offers 224,000 square feet of Class A Murray Hill office space across 17 stories, as well as 15,000 square feet of retail. The new owners of the building will invest in various upgrades, including a reimagined entrance, a new lobby, new mechanicals, new elevator cabs, and an upgraded exterior. The Somerset-Meadow partnership also plans to create a flagship restaurant in the retail portion of the property.
Existing amenities at 300 East 42nd Street include a loading dock, 24/7 tenant access, five passenger elevators and one freight elevator, operable windows, an attended lobby, and central AC. The average floor plate offers roughly 15,000 square feet.
Getting to and from 300 East 42nd Street
The office building at 300 East 42nd Street benefits from an excellent location on Second Avenue, in close proximity to the United Nations. The building is convenient to Grand Central Terminal, which provides access to several subway lines, including the 4, 5, 6 and 7, as well as commuter access to MetroNorth and Amtrak.
Who is renting office space at 300 East 42nd Street?
300 East 42nd Street is currently home to various office tenants in industries like international relations and law. Notable tenants on the building's roster include Ashkin Law Firm, Spectrum Building Services, the Embassy of the Federated States of Micronesia, the Office of Internal Oversight Services, Kaufman Friedman Plotnicki & Grun, and International Language Services.
How much is the rent price for office space at 300 East 42nd Street?
Following the building's purchase by Somerset Partners and Meadow Partners, office leasing at 300 East 42nd Street will be handled by Newmark Knight Frank. Office asking rents at the building will start at $70 per square foot, slightly more affordable than the overall Midtown Manhattan average, which reached $88 per square foot in 2019.
Available Spaces
Interested in office space at 300 East 42nd Street Office Space for Lease? Contact us today
Listing Location & Nearby Public Transportation
Nearby Transportation
Subway
42nd Street–Grand Central - 8 minutes Walk
Bus
2nd Avenue & East 39th Street - 7 minutes WalkEast 49th Street & 1st Avenue - 8 minutes Walk1 Av/E 42 St - 1 minute Walk2nd Avenue & East 42nd Street - 4 minutes Walk2nd Avenue & East 46th Street - 5 minutes Walk3rd Avenue & East 42nd Street - 7 minutes Walk
Important information
This listing is presented for illustrative purposes only, it may no longer be available, and is provided merely as an exemplary representation of the types of spaces in a given neighborhood for a given price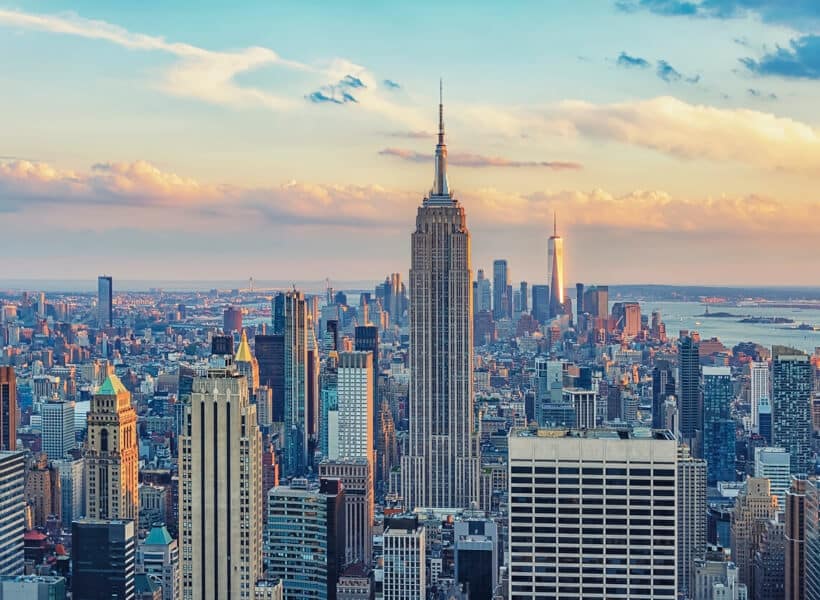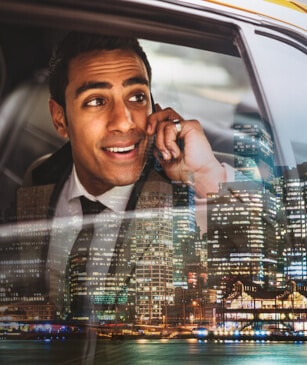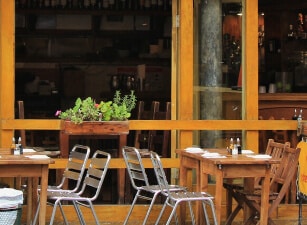 Midtown Manhattan
Midtown Manhattan Neighborhoods Midtown is Manhattan's central hub and its largest and most prominent office market. With roughly 242 million square feet of Midtown office space, there are various options to choose from. Moreover, you have several submarkets to consider in this expansive, diverse area. However, leasing or subletting office space in Midtown Manhattan is not a…
Learn more about Midtown Manhattan
Schedule a Tour
Please select a convenient date for your tour, and one of our colleagues will contact you soon!