414 West 14th Street Office Space for Lease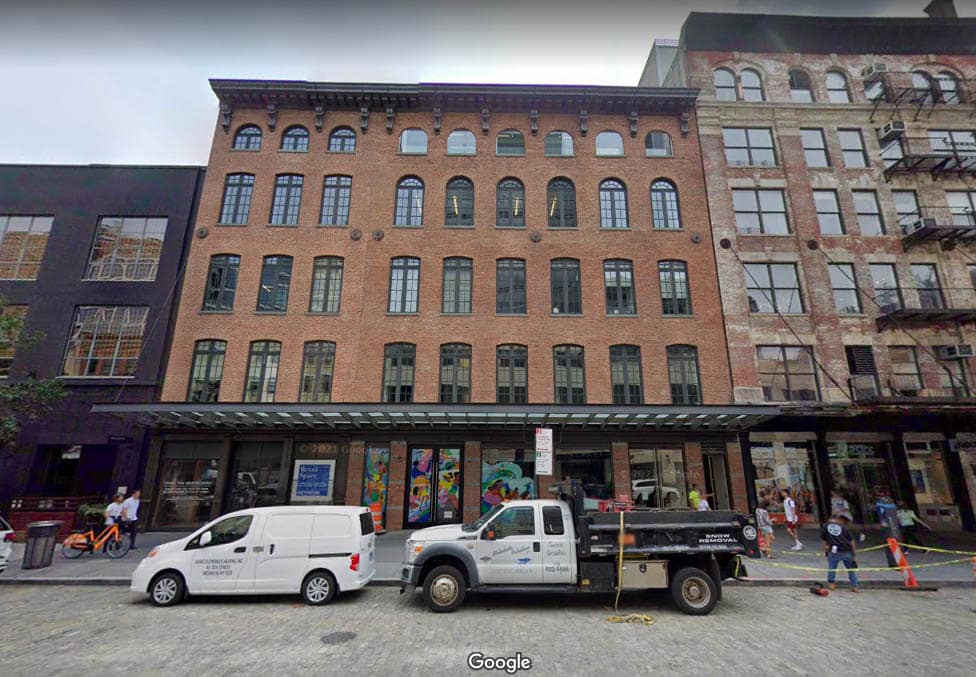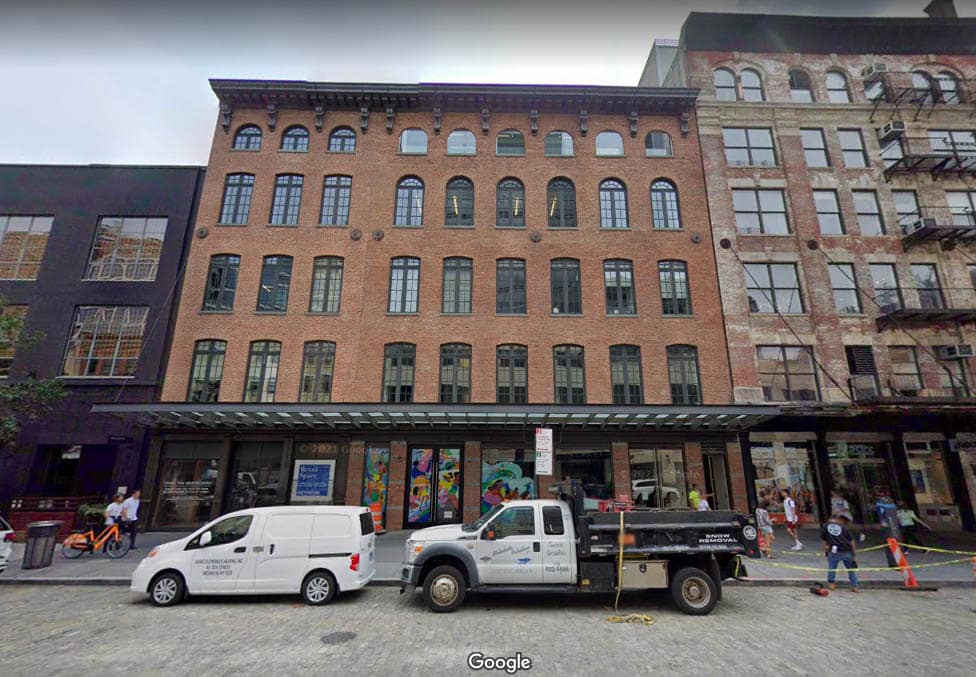 | | | | |
| --- | --- | --- | --- |
| Address | 414 West 14th Street | Class | A |
| Cross Streets | Washington Street & 9th Avenue | Size | 50,000 SF |
| Year built | 1887 | Architect | Joseph M. Dunn |
Description
The office building at 414 West 14th Street in Midtown South was originally completed in 1887, with a design by Joseph M. Dunn. The property was a warehouse addition to 414-416 West 14th Street, designed by S.W. Johnson. For many years, the two buildings were home to meat and cold poultry storage and later on were occupied by businesses in the meat and poultry industry. In 2006, the buildings were combined and converted to Manhattan office space for rent. The property features Class A office and retail space and is home to high-profile tenants like Levi's and Patagonia.
50 KSF of Class A Meatpacking District Office Space
The 414 West 14th Street property offers roughly 50,000 square feet of Class A Meatpacking District office space across six stories. Owned by Ponte Gadea and managed by Cushman & Wakefield, the building also incorporates more than 12,000 square feet of retail space, a 6,500-square-foot showroom, a renovated lobby, and a rooftop deck. Initially developed as an industrial cold storage facility, the property was renovated in 2005 and converted to modern office and retail space in 2006.
Getting to and from 414 West 14th Street
414 West 14th Street benefits from an excellent location in the buzzing Meatpacking District of Midtown South. Nearby tenants include Apple, Columbia Sportswear, Samsung, Lululemon, Fjallraven, Starbucks, and The Whitney Museum. The building has easy access to various public transportation options via the nearby 14th Street / 8th Avenue subway station. The High Line is also just a short walk away from 414 West 14th Street.
Who is renting office space at 414 West 14th Street?
The office building at 414 West 14th Street is home to several high-profile retail and office tenants, including Patagonia, Shadow, and Inscape. Levi's Jeans occupies the ground floor. The property is ideal for creative businesses looking for modern office space with a boutique, loft-like feel. The Meatpacking District is a haven for startups and companies in creative and innovative fields like technology, art and design, media and communication, fashion, and architecture.
How much is the rent price for office space at 414 West 14th Street?
Office asking rents at 414 West 14th Street start at around $60 per square foot but can go higher depending on the terms and size of the lease. Class A, renovated office space in the Meatpacking District is highly sought-after, particularly for startups and businesses looking to rent space in the same neighborhood as Apple, Google, Tesla, or Samsung. Consequently, demand is high, and competition for available space is intense.
Image via Google Street View
Available Spaces
Interested in office space at 414 West 14th Street Office Space for Lease? Contact us today
Listing Location & Nearby Public Transportation
Nearby Transportation
Subway
8th Avenue - 5 minutes Walk14th Street (123ABCDEFMQ) - 6 minutes Walk
Bus
Hudson Street & West 12th Street - 7 minutes WalkHudson Street & West 13th Street - 2 minutes WalkWest 14th Street & 8th Avenue - 6 minutes Walk8th Avenue & Bleecker Street - 8 minutes Walk
Important information
This listing is presented for illustrative purposes only, it may no longer be available, and is provided merely as an exemplary representation of the types of spaces in a given neighborhood for a given price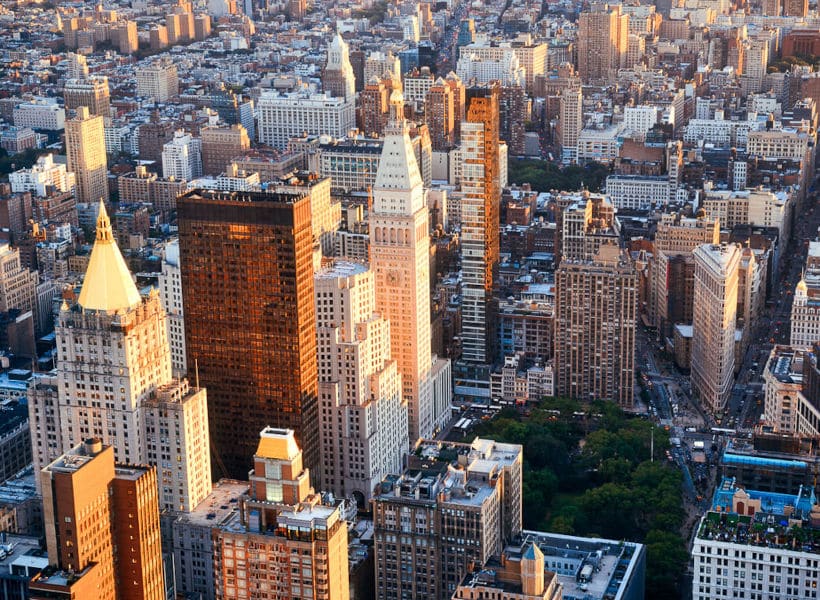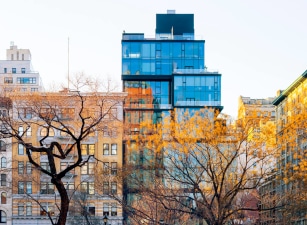 Midtown South
Midtown South Manhattan Office Space for Rent Guide Midtown South may be compact in size. But with roughly 70 million square feet of office space in some of Manhattan's trendiest neighborhoods, you have some of the best of New York City office space at your fingertips, no matter your needs. Midtown South consists of the…
Learn more about Midtown South
Schedule a Tour
Please select a convenient date for your tour, and one of our colleagues will contact you soon!