416 West 13th Street, P.F. Collier & Son Building Office Space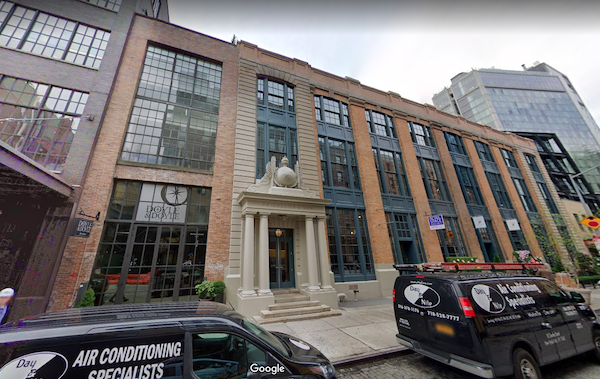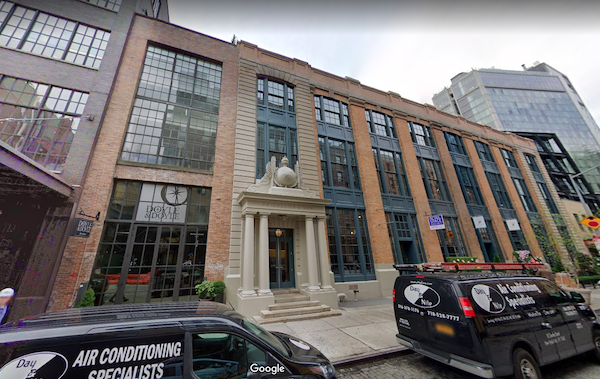 | | | | |
| --- | --- | --- | --- |
| Address | 416 West 13th Street | Class | B |
| Cross Streets | West 12th & West 13th Streets | Size | 144,000 SF |
| Year built | 1901 | Architect | Trowbridge & Livingston |
Description
The striking low-rise office building at 416 West 13th Street first took shape back in 1901. The prominent Astor family financed the construction of the three-story property and tasked Trowbridge & Livingston to design it. The Neoclassical-style result was constructed to serve as a printing plant and office building and was leased to publishing house P.F. Collier & Son. Then, in 1929, the building was used by General Electric as a warehouse for its General Electric Appliance Co. The company used the location until the 1970s, after which various other tenants in different industries occupied the building. 
The P.F. Collier & Son Building underwent a massive renovation in 2012 that converted it to office space and ground-floor retail space. The property retains its architectural charm and houses several office tenants and a restaurant on the ground floor. 
144 KSF of Class B Meatpacking District Office Space
The P.F. Collier & Son Building totals 144,000 square feet of Class B Meatpacking District office space and roughly 15,000 square feet of ground-floor retail. The building at 416 West 13th Street is owned and managed by Greenway Mews Realty, which also occupies office space. The three-story property was converted entirely to office space in 2012 when it also underwent cosmetic upgrades to the facade and windows. Floorplates average 50,000 square feet, making the building ideal for small to midsize firms looking for creative office space in a highly coveted submarket of Midtown South. 
Getting to and from 416 West 13th Street
The office building at 416 West 13th Street benefits from an excellent location in Midtown South, in the bustling Meatpacking District. The location offers tenants easy access to a plethora of shopping and dining options, as well as public transportation. The P.F. Colliers & Son Building is close to the Whitney Museum, Gansevoort Market, Chelsea Market, as well as the Eighth Avenue-14th Street subway station serving the A, C, E, and L lines. 
Who is renting office space at 416 West 13th Street?
The P.F. Collier & Son Building is home to several office tenants, including Greenway Mews, CollabFinder, Valtech, and Playdots. The ground floor houses the Fig & Olive restaurant, providing a convenient lunch option for those working in the building. 
How much is the rent price for office space at 416 West 13th Street?
Office asking rents at 416 West 13th Street start somewhere around $50 per square foot but can go as high as $80 or more per square foot, depending on the lease terms. Class B assets such as the P.F. Collier & Son Building tend to offer more affordable prices than Class A spaces, while still offering all the modern amenities creative office tenants look for nowadays. 
Building image via Google Street View
Available Spaces
Interested in office space at 416 West 13th Street, P.F. Collier & Son Building Office Space? Contact us today
Listing Location & Nearby Public Transportation
Nearby Transportation
Subway
8th Avenue - 5 minutes Walk14th Street (123ABCDEFMQ) - 6 minutes Walk
Bus
Hudson Street & West 12th Street - 6 minutes WalkHudson Street & West 13th Street - 2 minutes WalkWest 14th Street & 8th Avenue - 6 minutes Walk8th Avenue & Bleecker Street - 7 minutes Walk
Important information
This listing is presented for illustrative purposes only, it may no longer be available, and is provided merely as an exemplary representation of the types of spaces in a given neighborhood for a given price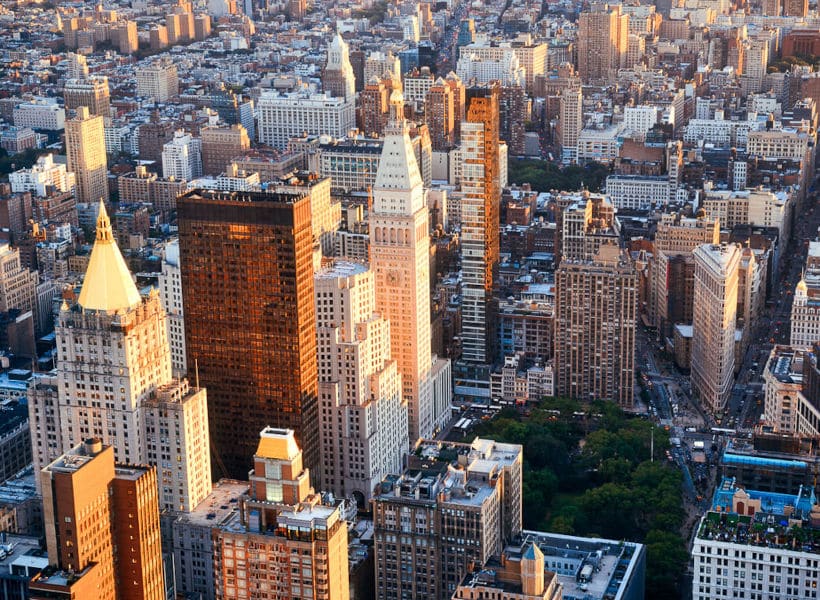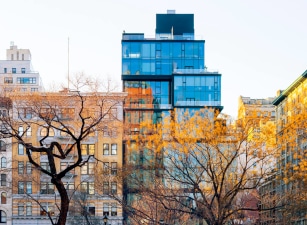 Midtown South
Midtown South Manhattan Office Space for Rent Guide Midtown South may be compact in size. But with roughly 70 million square feet of office space in some of Manhattan's trendiest neighborhoods, you have some of the best of New York City office space at your fingertips, no matter your needs. Midtown South consists of the…
Learn more about Midtown South
Schedule a Tour
Please select a convenient date for your tour, and one of our colleagues will contact you soon!