450 West 14th Street, The High Line Building Office Space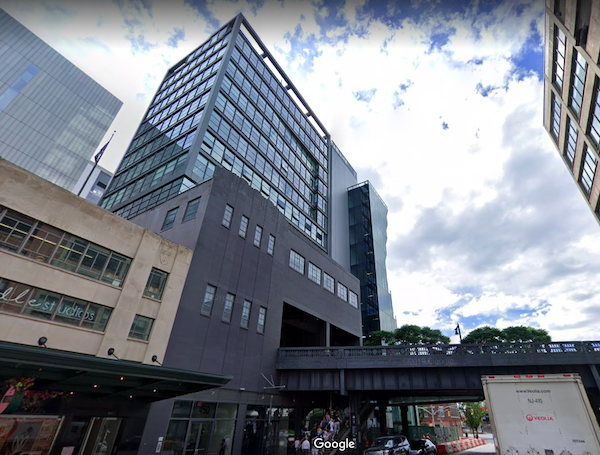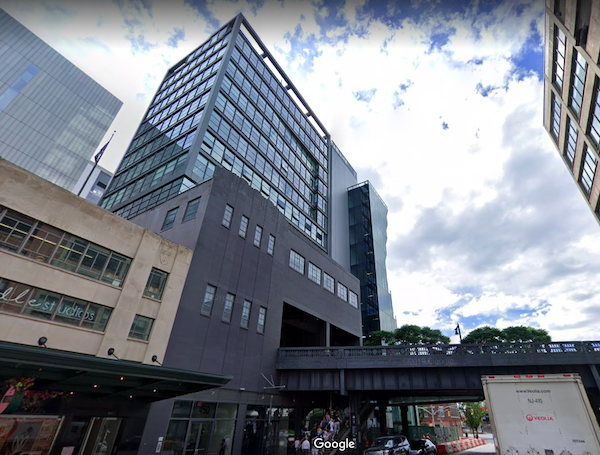 | | | | |
| --- | --- | --- | --- |
| Address | 450 West 14th Street | Class | B |
| Cross Streets | West 13th & West 14th Streets | Size | 100,000 SF |
| Year built | 2011 | Architect | Morris Adjmi Architects |
Description
The glass-and-steel office building rising at 450 West 14th Street in Midtown South was completed in 2011. It boasts a design by Morris Adjmi Architects that reflects the High Line's industrial character and the Meatpacking District. The High Line Building was one of the first projects to take shape during the development of the High Line elevated park. It was built over a 1938 meatpacking plant that is structurally tied into the old industrial rail that passes through it. The property is home to various office tenants and benefits from an excellent location close to multiple shopping, dining, and leisure destinations. 
100 KSF of Class B Meatpacking District Office Space
The High Line Building at 450 West 14th Street offers a total of 100,000 square feet of Class B Meatpacking District office space. The 15-story building is owned by CB Developers and offers tenants floorplates averaging 12,000 square feet. Amenities include an attended lobby, 24/7 turnstile access, operable, factory-style windows, and proximity to the High Line and public transportation. 
Getting to and from 450 West 14th Street
The High Line Building benefits from an excellent location right on the High Line, offering tenants easy access to all the major attractions in Midtown South. The building lies in proximity to the Whitney Museum, Chelsea Market, the 14th Street Park, and Gansevoort Market. Subway lines are also within walking distance, accessible via the Eight Avenue-14th Street Station. 
Who is renting office space at 450 West 14th Street?
The office building at 450 West 14th Street is ideal for small to midsize creative firms in industries like tech, media, architecture, and design. Notable tenants occupying office space in The High Line Building include UNIQLO, Sullivan, and Alice and Olivia. 
How much is the rent price for office space at 450 West 14th Street?
Office asking rents in the Meatpacking District are on the rise, as Midtown South has become a haven for creative businesses in industries like media, PR, advertising, technology, architecture, design, or fashion. However, Class B properties like The High Line Building are considerably more affordable than Class A offerings, making them ideal for smaller tenants or startups. 
Building image via Google Street View
Available Spaces
Interested in office space at 450 West 14th Street, The High Line Building Office Space? Contact us today
Listing Location & Nearby Public Transportation
Nearby Transportation
Subway
8th Avenue - 7 minutes Walk14th Street (123ABCDEFMQ) - 8 minutes Walk
Bus
Hudson Street & West 13th Street - 5 minutes WalkWest 14th Street & 8th Avenue - 8 minutes Walk
Important information
This listing is presented for illustrative purposes only, it may no longer be available, and is provided merely as an exemplary representation of the types of spaces in a given neighborhood for a given price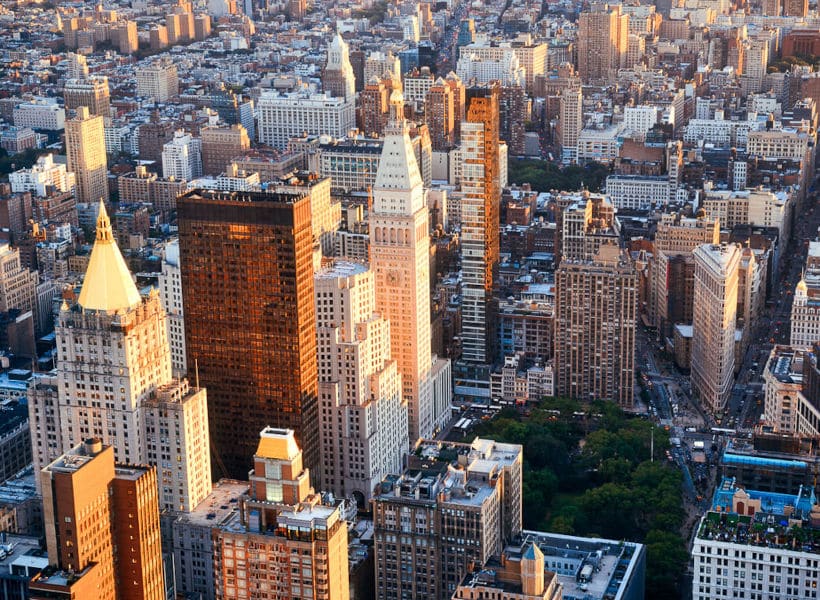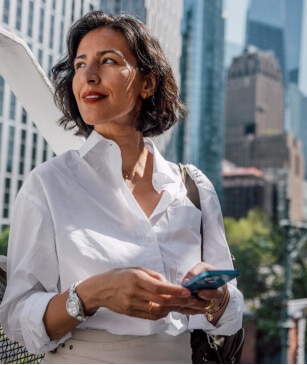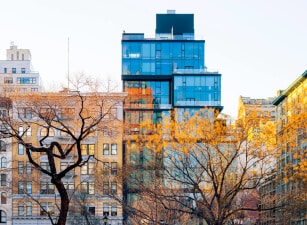 Midtown South
Midtown South Manhattan Office Space for Rent Guide Midtown South may be compact in size. But with roughly 70 million square feet of office space in some of Manhattan's trendiest neighborhoods, you have some of the best of New York City office space at your fingertips, no matter your needs. Midtown South consists of the…
Learn more about Midtown South
Schedule a Tour
Please select a convenient date for your tour, and one of our colleagues will contact you soon!