55 Fifth Avenue, Yeshiva University Office Space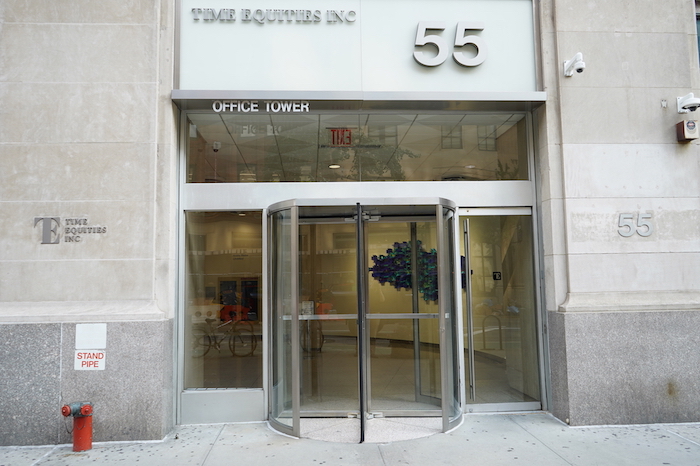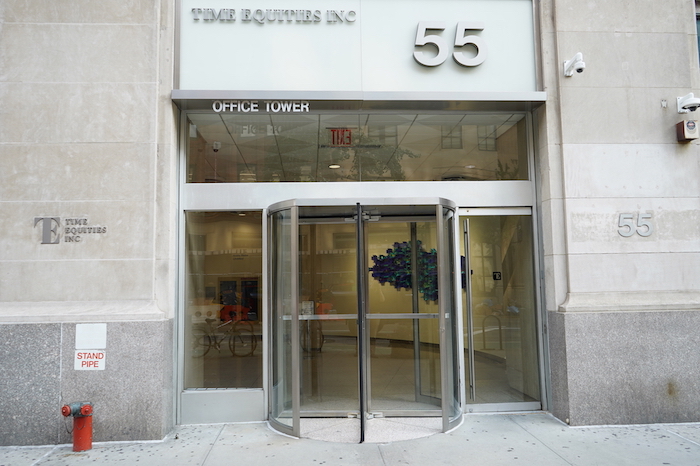 | | | | |
| --- | --- | --- | --- |
| Address | 55 Fifth Avenue | Class | B |
| Cross Streets | 12th & 13th Streets | Size | 407,127 SF |
| Year built | 1912 | Architect | Maynicke & Franke |
Description
The Beaux Arts building at 55 Fifth Avenue in Midtown South boasts a design by Maynicke & Franke, and was completed in 1912. Also known as the Brookdale Center, the building is home to Yeshiva University's Cardozo School of Law, and also offers modern office space for lease in a convenient location. Owned and managed by Time Equities, the building offers modern amenities and expansive views of Manhattan and the Hudson River. 
100 KSF of Class B Midtown South Office Space
The architectural gem at 55 Fifth Avenue has a total of 407,000 square feet. The office portion of the tower, comprising 100,000 square feet of Class B Greenwich Village office space, starts on the 12th floor, up through the 18th floor with stair access to the penthouse. The upper floors are serviced by three elevators and a private lobby located mid-block on Fifth Avenue between 12th and 13th streets. 
The lower 11 floors of 55 Fifth are owned and occupied by the Cardozo School of Law, with a separate entrance on the corner of 11th Street and Fifth Avenue.
The building is accessible 24/7, and the lobby is attended round the clock. The average floor plate offers 18,000 square feet, and further amenities include on-site management and security, three passenger elevators and one freight elevator, and high office ceilings bringing in ample natural light.
Getting to and from 55 Fifth Avenue
55 Fifth Avenue benefits from an excellent location in Midtown South, connecting tenants to the various shopping and dining destinations in the area. The building's Greenwich Village location is also convenient to Union Square, which offers many transportation options, including the PATH Train and the F, M, L, N, Q, R, 4, 5 and 6 subway lines.
Who is renting office space at 55 Fifth Avenue?
The office building at 55 Fifth Avenue is home to various tenants in industries like finance, law, and media. Notable tenants occupying office space in the building include building owner Time Equities, the U.S. Marine Corps, The Flatiron Group, C2 Energy Capital, Marcy Blum Associates, and the Carol Mann Agency. 
How much is the rent price for office space at 55 Fifth Avenue?
Office asking rents at 55 Fifth Avenue hover around $75 per square foot, slightly below the Midtown South average, which reached $84 per square foot in 2019. The building's excellent and well-connected location, coupled with the modern amenities and expansive city views, make it a desirable location for office-using tenants in Manhattan. 
Available Spaces
Interested in office space at 55 Fifth Avenue, Yeshiva University Office Space? Contact us today
Listing Location & Nearby Public Transportation
Nearby Transportation
Subway
Astor Place (6) - 8 minutes Walk14th Street–Union Square - 1 minute Walk6th Avenue - 8 minutes WalkUnion Square - 2 minutes Walk3rd Avenue - 7 minutes Walk8th Street–New York University - 8 minutes Walk
Bus
East 8th Street/Mercer Street - 8 minutes WalkBroadway/East 14th Street - 1 minute WalkBroadway/East 13th Street - 1 minute WalkEast 9th Street/Broadway - 7 minutes WalkEast 14th Street & Union Square West - 2 minutes WalkEast 14th Street & 3rd Avenue - 6 minutes WalkWest 14th Street & 5th Avenue - 5 minutes WalkEast 14th Street & 4th Avenue - 2 minutes WalkEast 14th Street & Irving Place - 3 minutes WalkEast 14th Street & University Place - 1 minute Walk
Important information
This listing is presented for illustrative purposes only, it may no longer be available, and is provided merely as an exemplary representation of the types of spaces in a given neighborhood for a given price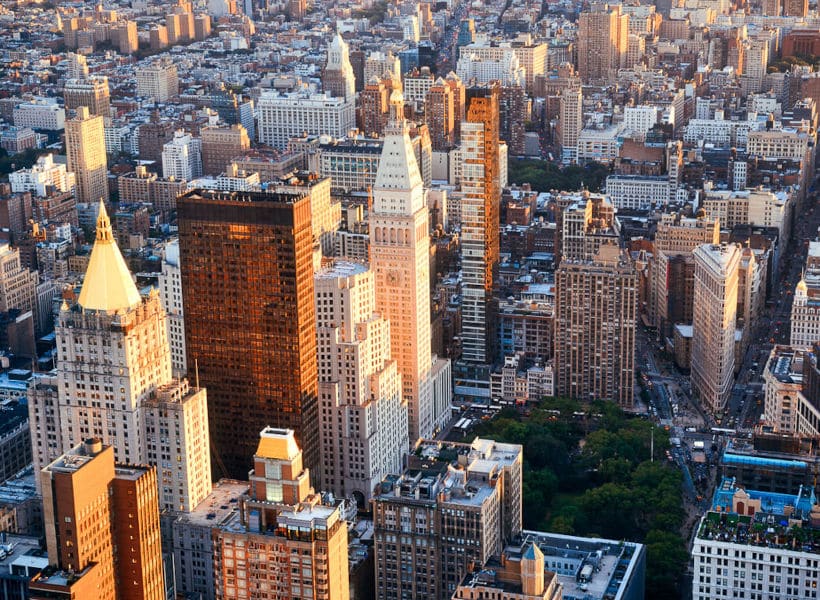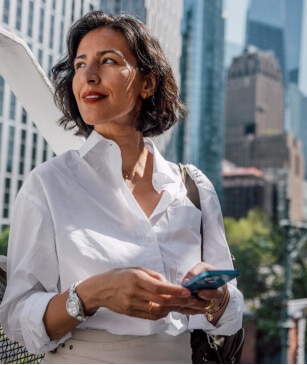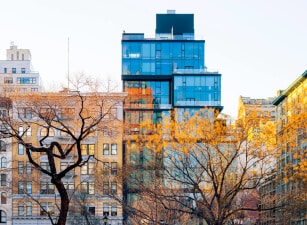 Midtown South
Midtown South Manhattan Office Space for Rent Guide Midtown South may be compact in size. But with roughly 70 million square feet of office space in some of Manhattan's trendiest neighborhoods, you have some of the best of New York City office space at your fingertips, no matter your needs. Midtown South consists of the…
Learn more about Midtown South
Schedule a Tour
Please select a convenient date for your tour, and one of our colleagues will contact you soon!