40 Worth Street, Merchants Square Building Office Space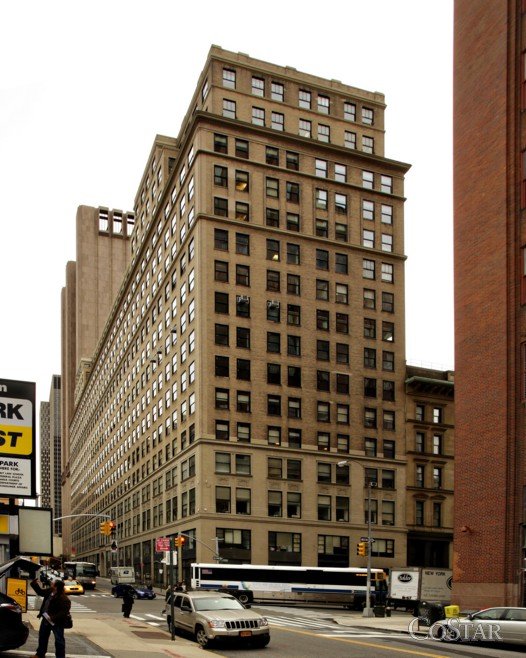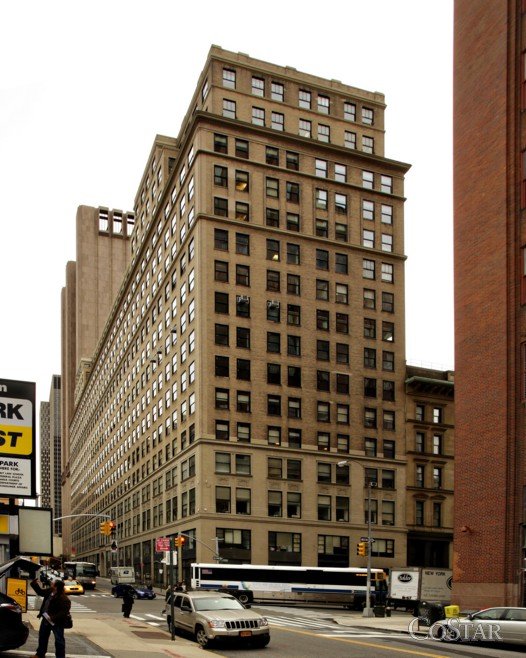 | | | | |
| --- | --- | --- | --- |
| Address | 40 Worth Street | Class | B |
| Cross Streets | Thomas & Worth Streets | Size | 702,815 SF |
| Year built | 1929 | Architect | Jardine, Hill & Murdock |
Description
The neo-classical building rising at 40 Worth Street at the border between Tribeca and the City Hall/Insurance District was completed in 1929. Boasting a design by Jardine, Hill & Murdock, the building occupies a full block from Worth Street to Thomas Street between West Broadway and Church Street. Also known as The Merchants Square Building, 40 Worth Street is home to various businesses in creative industries, including media, non-profit, IT and design.
More than 700 KSF of Class B Tribeca Office Space
The Merchants Square Building offers 702,815 square feet of Class B Tribeca office space, and is LEED Silver-certified for its sustainable features. The 16-story building is owned and managed by GFP Real Estate, and was completely renovated in 2012. FPE Architects worked alongside the building owner to renovate the office spaces, as well as common areas such as elevator vestibules, corridors, and core bathrooms.
Amenities at 40 Worth Street include USPS drop-off, 24/7 tenant access and security, covered parking, 12 passenger elevators and 2 freight elevators, and more. Office floor plates average 38,000 square feet, and feature oversized windows and exceptional city views.
Getting to and from 40 Worth Street
The office building at 40 Worth Street is conveniently situated between Tribeca and the City Hall/Insurance District, offering tenants easy access to what these two submarkets have to offer. Those working within the building also have access to a variety of subway lines, including the A, C, E, J, N, R, Q, Z, 1, 2, and 3 trains.
Who is renting office space at 40 Worth Street?
The large and naturally lighted floor plates at the Merchants Square Building make it an appealing destination for businesses in industries like web design, industrial and lighting firms, and not-for-profit companies. Notable tenants operating office space at 40 Worth Street include Acumen, Weill Cornell Medicine, Surface Design, Innocence Project, Public Health Solutions, and shared space provider Bevmax.
How much is the rent price for office space at 40 Worth Street?
Office asking rents at 40 Worth Street tend to hover slightly below the average commanded in Midtown South, which is roughly $85 per square foot. Class B office assets are more affordable than their Class A counterparts, but the Merchants Square Building still offers all the modern amenities that office tenants look for nowadays. Its excellent location on the border between Midtown and Downtown makes it an attractive business address for companies in a wide range of industries.
Available Spaces
Interested in office space at 40 Worth Street, Merchants Square Building Office Space? Contact us today
Listing Location & Nearby Public Transportation
Nearby Transportation
Subway
Canal Street (16ACEJMNQRZ) - 7 minutes WalkFranklin Street (1) - 4 minutes WalkChambers Street (123ACEJMZ) - 5 minutes WalkCity Hall (NR) - 6 minutes WalkBrooklyn Bridge–City Hall - 7 minutes Walk
Bus
Broadway/Warren Street - 6 minutes WalkBroadway/Murray Street - 8 minutes WalkBroadway/Reade Street - 4 minutes WalkBroadway/Chambers Street - 6 minutes WalkBroadway & Worth Street - 2 minutes WalkBroadway & Thomas Street - 2 minutes WalkBroadway/Thomas Street - 3 minutes WalkBroadway/Walker Street - 5 minutes WalkBroadway/White Street - 4 minutes WalkBroadway/Franklin Street - 3 minutes Walk
Important information
This listing is presented for illustrative purposes only, it may no longer be available, and is provided merely as an exemplary representation of the types of spaces in a given neighborhood for a given price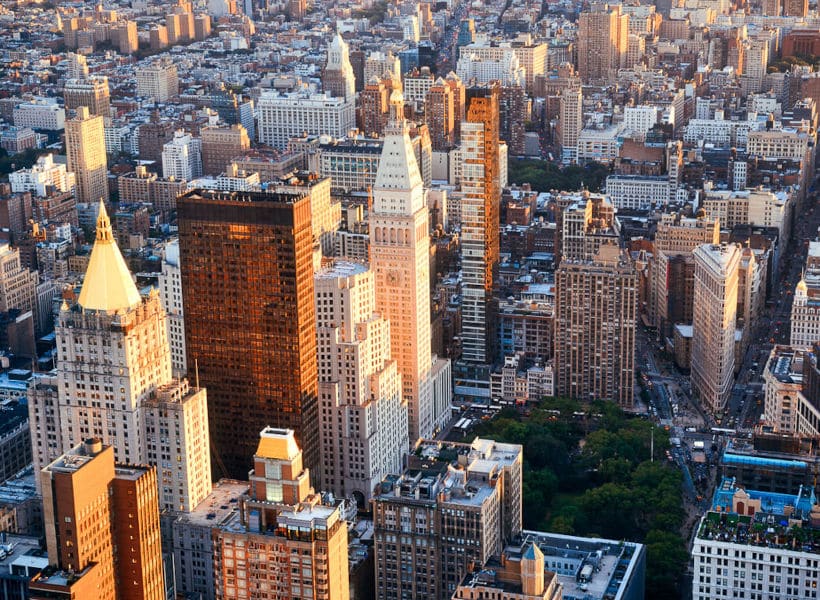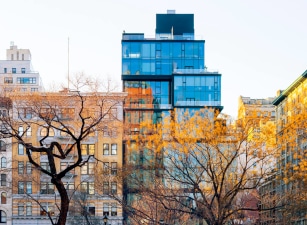 Midtown South
Midtown South Manhattan Office Space for Rent Guide Midtown South may be compact in size. But with roughly 70 million square feet of office space in some of Manhattan's trendiest neighborhoods, you have some of the best of New York City office space at your fingertips, no matter your needs. Midtown South consists of the…
Learn more about Midtown South
Schedule a Tour
Please select a convenient date for your tour, and one of our colleagues will contact you soon!