15 Park Row, Park Row Building Commercial Space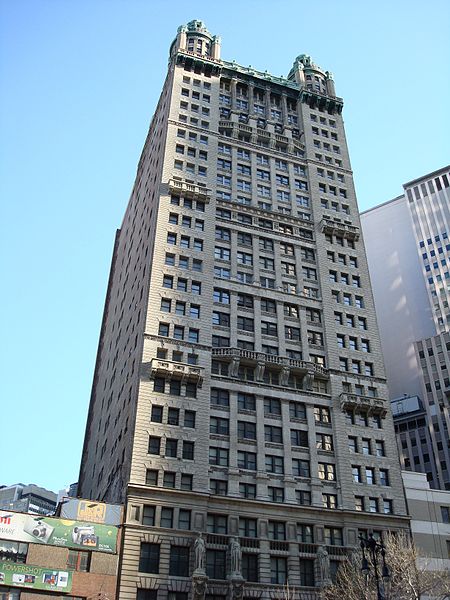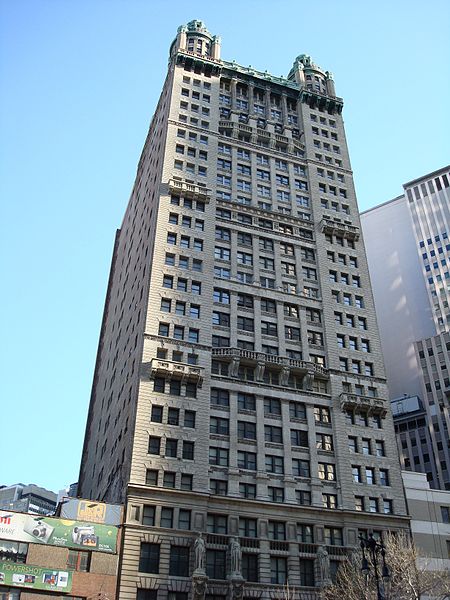 | | | | |
| --- | --- | --- | --- |
| Address | 15 Park Row | Class | A |
| Cross Streets | Ann & Beekman Streets | Size | 158,424 SF |
| Year built | 1899 | Architect | Robert H. Robertson |
Description
15 Park Row, Park Row Building
Originally part of Newspaper Row and once home to the offices of the Associated Press, the 30-story Park Row Building features turrets with copper detailing. The main facade is highly ornamented, but the other facades were left more plain.
The building underwent a $30 million renovation in 2001. Ten floors within the space remained available to rent for office space, while the upper floors were converted to residential use. The remaining commercial floors (levels 3-8 and 26-27) are currently being converted to residential use, so the building will no longer house office space for rent.
Amenities include a restored Beaux Arts lobby with 24-hour attendance. Tenants include J&R Electronics (ground floor retail), New York Career Institute and Galizter Morris attorneys. The Park Row Building is convenient to most major subway lines, including the A, C, J, M, Z, N, R, W, 2, 3, 4 and 5 trains.
Available Spaces
Interested in office space at 15 Park Row, Park Row Building Commercial Space? Contact us today
Listing Location & Nearby Public Transportation
Nearby Transportation
Subway
Fulton Street (236ACGJMZ) - 6 minutes WalkPark Place (23) - 8 minutes WalkWorld Trade Center (E) - 7 minutes WalkChambers Street (123ACEJMZ) - 7 minutes WalkBrooklyn Bridge–City Hall - 1 minute WalkCortlandt Street (1NR) - 8 minutes WalkCity Hall (NR) - 5 minutes Walk
Bus
Church Street/Cortland Street - 8 minutes WalkBroadway/Vesey Street - 5 minutes WalkBroadway/Park Place - 4 minutes WalkBroadway/Barclay Street - 4 minutes WalkBroadway/Warren Street - 5 minutes WalkBroadway/Murray Street - 4 minutes WalkBroadway/Reade Street - 6 minutes WalkBroadway/Chambers Street - 5 minutes WalkBroadway & Worth Street - 8 minutes WalkBroadway & Thomas Street - 8 minutes WalkBroadway/Thomas Street - 7 minutes WalkPearl St & Fulton St - 8 minutes Walk
Important information
This listing is presented for illustrative purposes only, it may no longer be available, and is provided merely as an exemplary representation of the types of spaces in a given neighborhood for a given price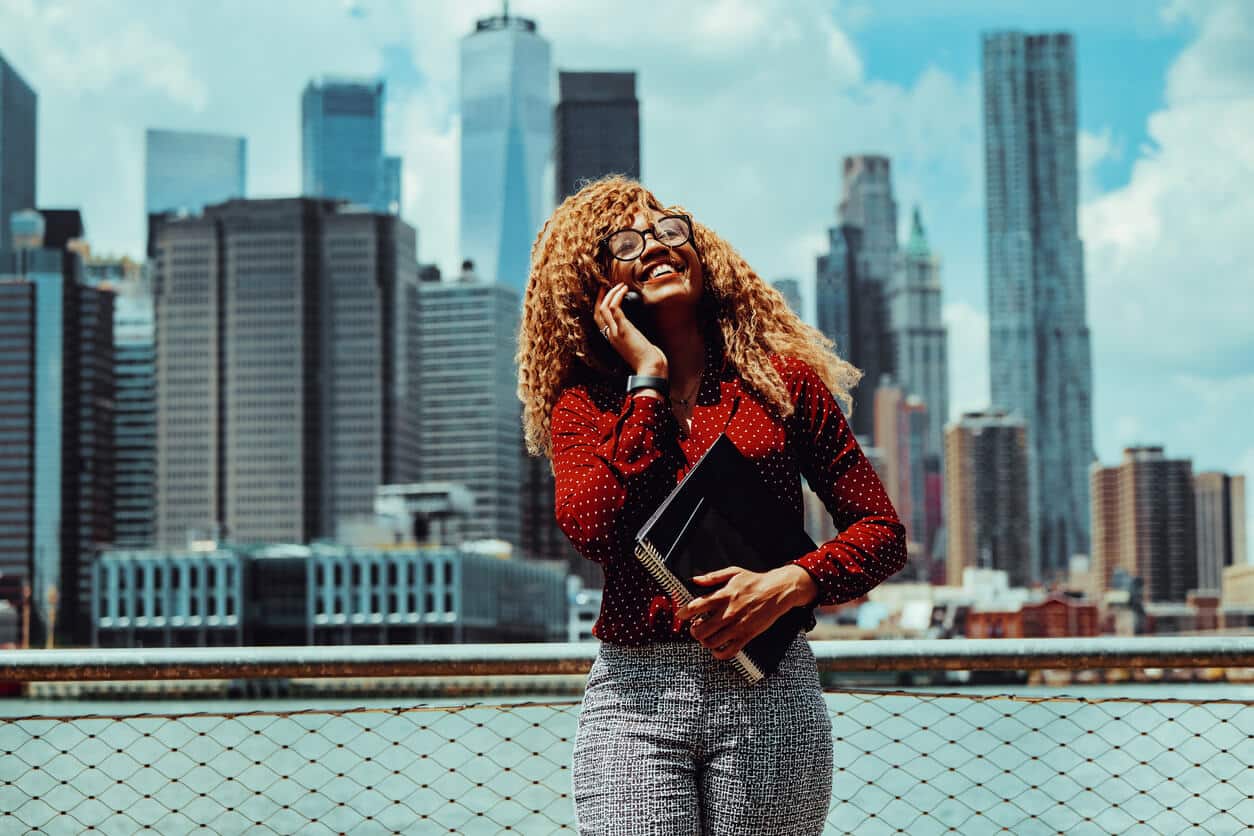 Downtown Manhattan
Downtown Manhattan Neighborhoods Downtown Manhattan has a vibrant and attractive office market. With roughly 90 million square feet of office space, you could find Downtown office space in a modern Class A skyscraper, budget B and C building, or a building with loft-like office space. There are also medical-friendly buildings such as 65 Broadway. Furthermore, many companies with staff living in…
Learn more about Downtown Manhattan
Schedule a Tour
Please select a convenient date for your tour, and one of our colleagues will contact you soon!