195 Broadway Office Space for Lease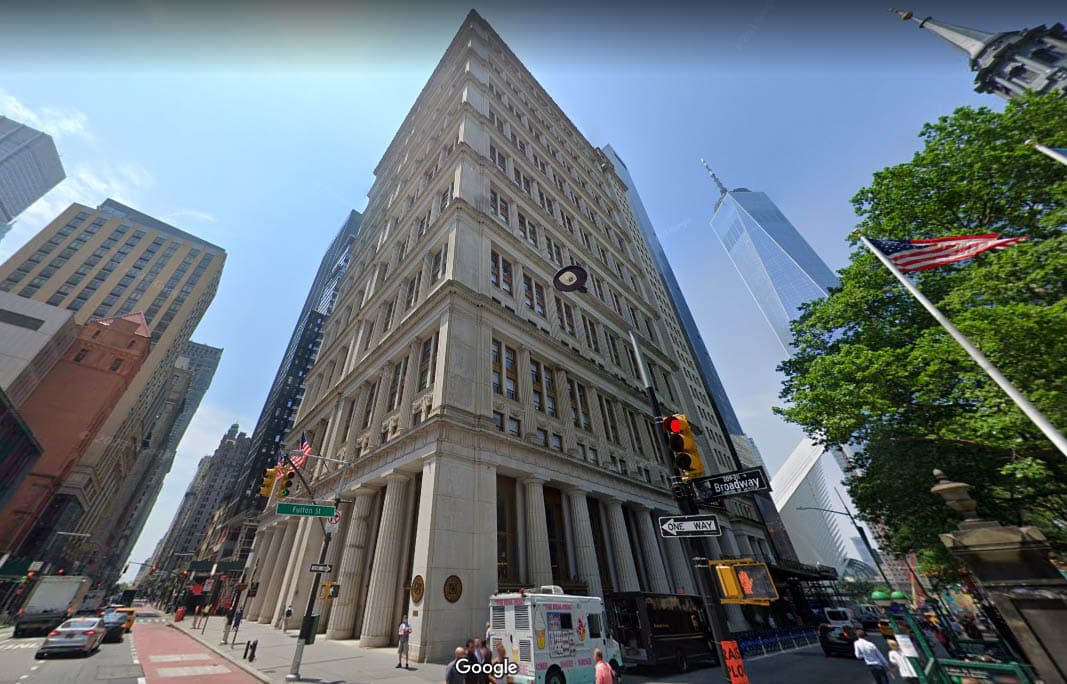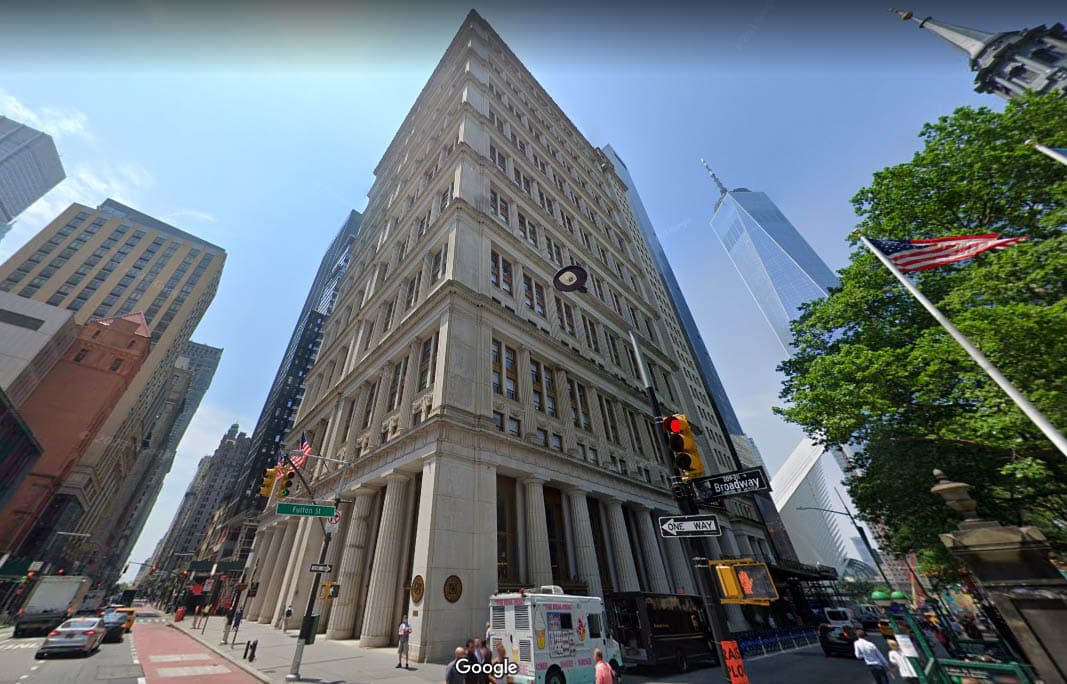 | | | | |
| --- | --- | --- | --- |
| Address | 195 Broadway | Class | A |
| Cross Streets | Broadway & Church Street | Size | 1,000,000 SF |
| Year built | 1916 | Architect | William W. Bosworth |
Description
The office building at 195 Broadway in Lower Manhattan used to be known as the Telephone Building, the Telegraph Building, and the Western Union Building. It was designed by William W. Bosworth in a Neoclassical Greek style and completed in 1916. The property served as the headquarters of AT&T from 1913 until 1983 and was also home to Western Union Bank. In 1985, the building was fully renovated to offer modern office space to a diverse tenant base. Its exterior and first-floor interior were designated New York City Landmarks in 2006.
The building features Class A office space for lease and state-of-the-art amenities, including an impressive marble lobby. The New York Times reported that 195 Broadway has the most marble of any NYC office building, used for the exterior, the lobby, and even the fire stairs.
1 Million Square Feet of Class A World Trade Center Office Space
195 Broadway offers 1 million square feet of Class A World Trade Center office space across 29 stories. The LEED-certified building is managed by L&L Holding Company and has floor plates ranging from 6,000 to 42,000 square feet in size. The property was fully renovated in 1985, an effort that included the complete revamp of the marble lobby and the addition of three retail spaces. The unique lobby features soaring marble Doric columns, ornate chandeliers, and polished bronze finishes. The lobby also houses the visitor check-in center and a carved marble letterbox.
195 Broadway is fully sprinklered, and features storage space, a state-of-the-art HVAC system, 24/7 access, and CCTV security. The building also offers tenants access to the conference center at the adjoining Millennium Hilton Hotel, accommodating 120 people.
Getting to and from 195 Broadway
The office building at 195 Broadway occupies the entire western side of Broadway, from Dey Street to Fulton Street. It provides easy access to the Fulton Street Transit Center and the World Trade Center Transit hub, connecting tenants to all parts of New York City and New Jersey via subway lines, PATH lines, a high-speed airport, and Staten Island ferries.
Who is renting office space at 195 Broadway?
195 Broadway houses various high-profile office and retail tenants, including HarperCollins, Porter Novelli, Anthropologie, Gucci, Getty Images, and Nobu. The building is an ideal fit for businesses looking for modern Class A office space that's slightly less expensive than Midtown Manhattan properties.
How much is the rent price for office space at 195 Broadway?
Office asking rents at 195 Broadway hover around $70 per square foot, significantly more affordable than Class A office space in Midtown. Similar properties in Hudson Yards or the Plaza District can fetch rents as high as $100 per square foot. Lower Manhattan can be a perfect alternative for businesses looking for more affordable options.
Image via Google Street View
Available Spaces
Interested in office space at 195 Broadway Office Space for Lease? Contact us today
Listing Location & Nearby Public Transportation
Nearby Transportation
Subway
Wall Street (23456J) - 6 minutes WalkFulton Street (236ACGJMZ) - 1 minute WalkRector Street (1NR) - 8 minutes WalkWTC Cortlandt - 4 minutes WalkPark Place (23) - 5 minutes WalkChambers Street (123ACEJMZ) - 8 minutes WalkWorld Trade Center (E) - 2 minutes WalkBrooklyn Bridge–City Hall - 7 minutes WalkCortlandt Street (1NR) - 4 minutes WalkBroad Street (JMZ) - 7 minutes WalkCity Hall (NR) - 8 minutes Walk
Bus
Trinity Place/Thames Street - 6 minutes WalkTrinity Place/Rector Street - 7 minutes WalkTrinity Place/Exchange Alley - 8 minutes WalkChurch Street/Cortland Street - 2 minutes WalkChurch Street/Liberty Street - 3 minutes WalkBroadway/Vesey Street - 1 minute WalkBroadway/Park Place - 5 minutes WalkBroadway/Barclay Street - 3 minutes WalkBroadway/Warren Street - 7 minutes WalkBroadway/Murray Street - 5 minutes WalkBroadway/Chambers Street - 7 minutes Walk
Important information
This listing is presented for illustrative purposes only, it may no longer be available, and is provided merely as an exemplary representation of the types of spaces in a given neighborhood for a given price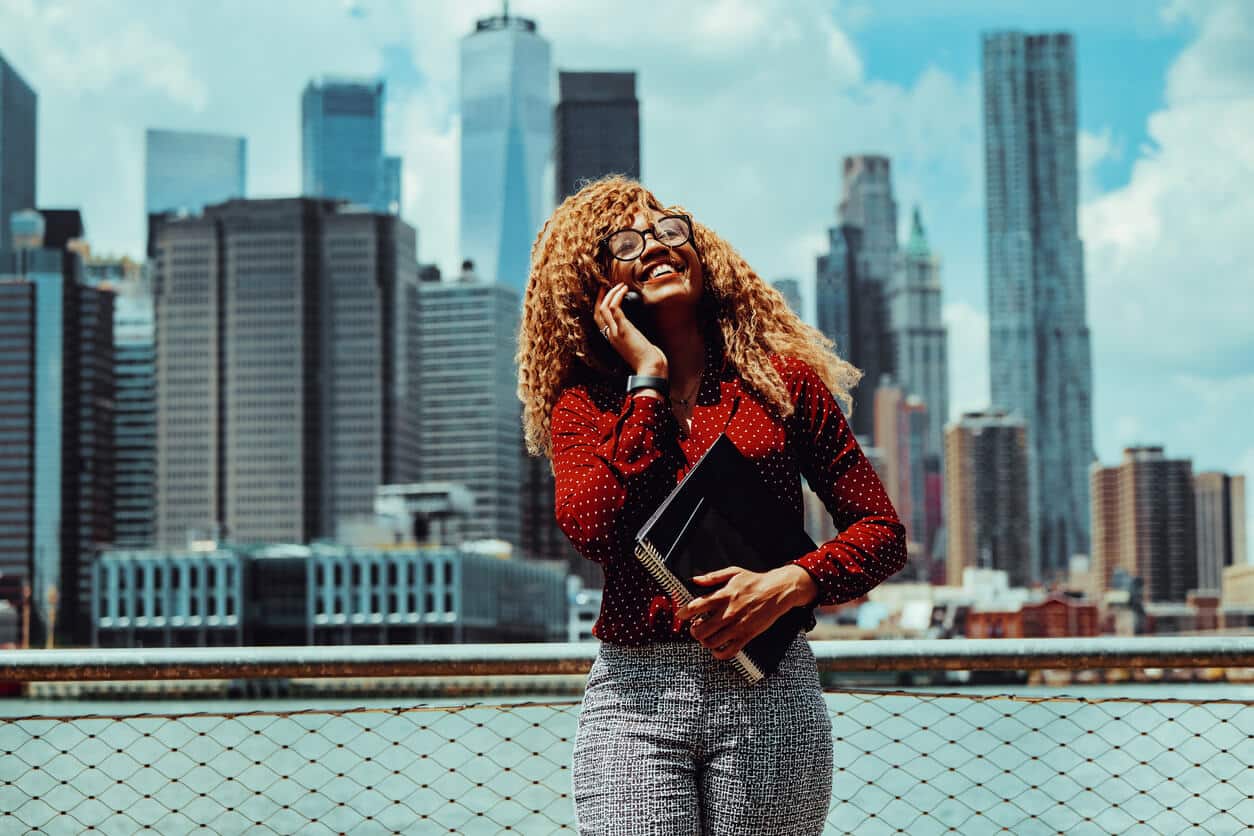 Downtown Manhattan
Downtown Manhattan Neighborhoods Downtown Manhattan has a vibrant and attractive office market. With roughly 90 million square feet of office space, you could find Downtown office space in a modern Class A skyscraper, budget B and C building, or a building with loft-like office space. There are also medical-friendly buildings such as 65 Broadway. Furthermore, many companies with staff living in…
Learn more about Downtown Manhattan
Schedule a Tour
Please select a convenient date for your tour, and one of our colleagues will contact you soon!