7 World Trade Center office space for lease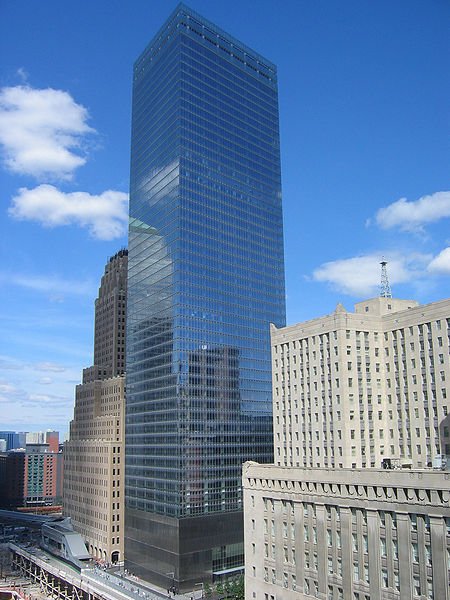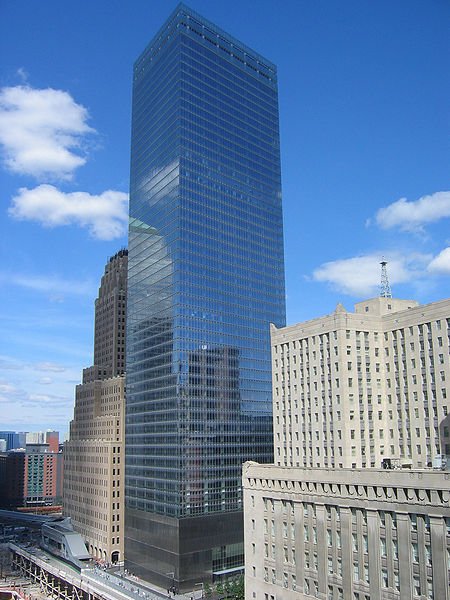 | | | | |
| --- | --- | --- | --- |
| Address | 250 Greenwich Street | Class | A |
| Cross Streets | Vesey & Barclay Streets | Size | 1,700,000 SF |
| Year built | 2006 | Architect | David Childs of Skidmore, Owings & Merrill |
Description
Part of the World Trade Center redevelopment project in Lower Manhattan, the 1.7 million-square-foot building at 7 World Trade Center was completed in 2006 by Silverstein Properties. The 52-story tower was designed by Skidmore, Owings & Merrill, which also moved its headquarters to the building in 2019. The building is considered one of the safest and greenest office buildings in the U.S., and was the first commercial building in New York City to earn LEED certification from the USGBC. 7 WTC boasts LEED Platinum certification and houses various companies in the financial services industries.
1.7 MSF of Class A, Green Office Space Available
The 52-story tower at 250 Greenwich Street in the World Trade Center submarket offers 1.7 million square feet of Class A green office space, and also houses an electrical substation powering much of Lower Manhattan on its first 10 floors. Aside from the expansive views of the Manhattan skyline and the Hudson River, other amenities include an attractive, modern lobby that features an art installation by Jenny Holzer, and close proximity to nearly every subway line.
The tower is one of the safest skyscrapers in the country; developer Larry Silverstein partnered with designer and glass artist James Carpenter to create a safe and sustainable office tower to replace the original building at 7 World Trade Center.
Getting to and from 7 World Trade Center
The 7 WTC skyscraper offers easy access to nearly every New York City Subway and PATH lines. Those working within the building are within walking distance of the World Trade Center PATH station, the Park Place station serving the 2 and 3 lines, and the Chambers Street Station serving the A, C, 1, 2 and 3 lines.
Who is renting office space at 7 World Trade Center?
7 World Trade Center is home to a plethora of big-ticket tenants in the financial services industry. Its tenant roster includes, among others, BMI, Generali, Silverstein Properties, SOM, Moody's, Capstone Investment Advisors and Global Atlantic Financial Group. The building's excellent location and top-notch safety and sustainability feature makes it highly appealing to businesses looking for Class A office space in Manhattan.
How much is the rent price for office space at 7 World Trade Center?
Office asking rents at 7 World Trade Center hover well above $70 per square foot, higher than the Lower Manhattanaverage of $62 per square foot. By comparison, office asking rents in Midtown Manhattan are significantly more expensive, at $87 per square foot. The steep prices in Midtown are driving businesses to Lower Manhattan where office product is slightly more affordable.
Available Spaces
Interested in office space at 7 World Trade Center office space for lease? Contact us today
Listing Location & Nearby Public Transportation
Nearby Transportation
Subway
Fulton Street (236ACGJMZ) - 4 minutes WalkWTC Cortlandt - 3 minutes WalkPark Place (23) - 1 minute WalkChambers Street (123ACEJMZ) - 6 minutes WalkWorld Trade Center (E) - 2 minutes WalkBrooklyn Bridge–City Hall - 7 minutes WalkCortlandt Street (1NR) - 7 minutes WalkCity Hall (NR) - 5 minutes Walk
Bus
Church Street/Cortland Street - 4 minutes WalkChurch Street/Liberty Street - 6 minutes WalkBroadway/Vesey Street - 3 minutes WalkBroadway/Park Place - 3 minutes WalkBroadway/Barclay Street - 3 minutes WalkBroadway/Warren Street - 5 minutes WalkBroadway/Murray Street - 3 minutes WalkBroadway/Reade Street - 7 minutes WalkBroadway/Chambers Street - 5 minutes WalkBroadway/Thomas Street - 8 minutes Walk
Important information
This listing is presented for illustrative purposes only, it may no longer be available, and is provided merely as an exemplary representation of the types of spaces in a given neighborhood for a given price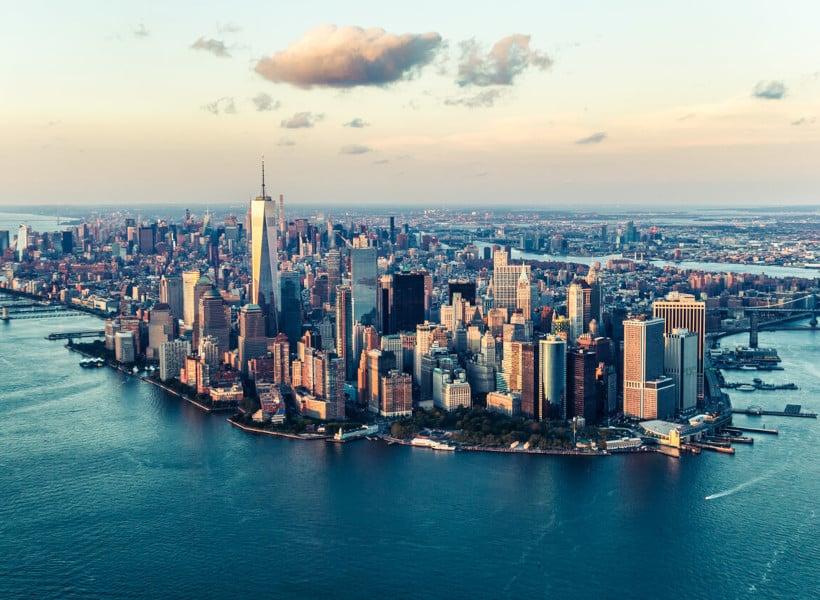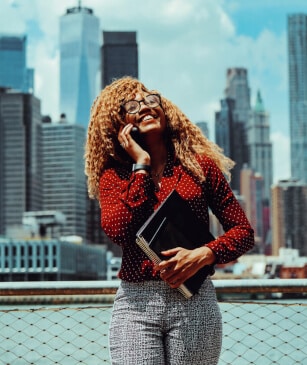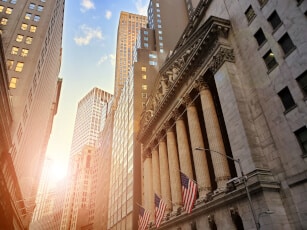 Downtown Manhattan
Downtown Manhattan Neighborhoods Downtown Manhattan has a vibrant and attractive office market. With roughly 90 million square feet of office space, you could find Downtown office space in a modern Class A skyscraper, budget B and C building, or a building with loft-like office space. There are also medical-friendly buildings such as 65 Broadway. Furthermore, many companies with staff living in…
Learn more about Downtown Manhattan
Schedule a Tour
Please select a convenient date for your tour, and one of our colleagues will contact you soon!