4 World Trade Center Office Space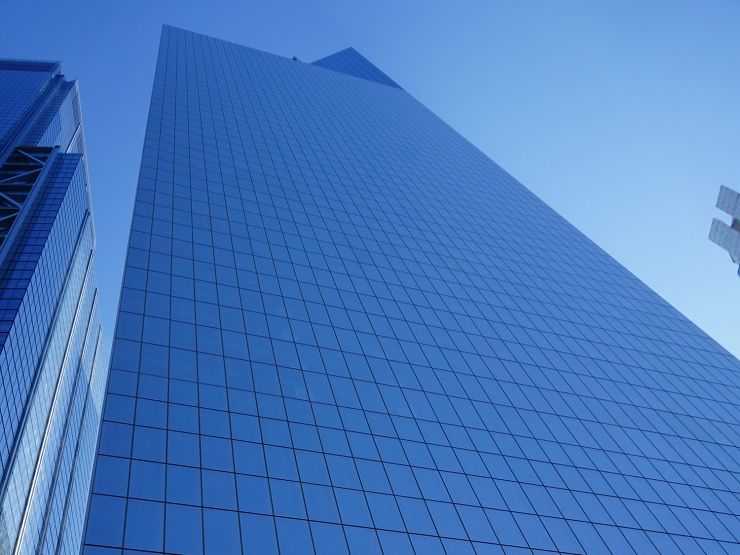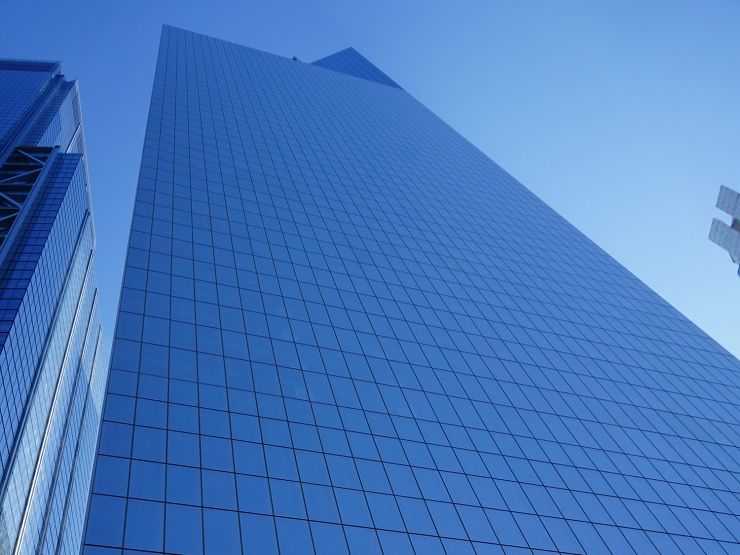 Address
150 Greenwich Street
Class
A
Size
2,500,000 SF
Year built
2013
Architect
Fumihiko Maki
Description
The glossy office tower rising at 150 Greenwich Street, on the site of the original 4 World Trade Center building, was completed in 2013. Designed by Fumihiko Maki, the tower broke ground in 2008, and took the place of the nine-story office building that stood there before it. The original 4 WTC was damaged by the collapse of the South Tower during the 9/11 attacks, and the site was razed to make way for new construction. Today, the tower houses the headquarters of the Port Authority of New York & New Jersey, as well as several high-profile tenants in industries like media and financial services. 
2.5 MSF of Class A, LEED Gold Office Space
The 72-story office tower dubbed 4 World Trade Center offers 2.5 million square feet of Class A commercial space in Lower Manhattan. The building incorporates 193,000 square feet of retail space, part of it located underground. For office tenants, 4 WTC offers two distinctly designed floor plates; floors 7 through 46 offer 36,350-square-foot floor plates in the shape of parallelograms, while floors 48 through 63 offer 28,000-square-foot floor plates shaped like trapezoids. 
The Silverstein-owned building offers amenities such as a 46-foot-high office lobby, floor-to-ceiling windows, colum-free corners and 80-foot perimeter column spans, 24/7 security, turnstile and ID card access system, and security cameras throughout. 4 WTC boasts elevators supplied by Schindler, which are reportedly the second-fastest in North America, at 9 m/s. The building has also earned LEED Gold certification for its sustainable features from the USGBC. 
Getting to and from 4 World Trade Center
4 World Trade Center is located in the heart of Lower Manhattan, in the World Trade Center business neighborhood. The building connects to the PATH's World Trade Center station and the NYC Subway WTC Cortland station via an underground retail and transport concourse, as well as to the new WTC Transportation Hub and the MTA Fulton Transit Center. Those working in the building have access to subway lines, ferries, water taxis and bus lines. 
Who is renting office space at 4 World Trade Center?
4 World Trade Center houses the headquarters of the Port Authority of New York & New Jersey, which occupies roughly 600,000 square feet in the building. Other tenants operating in the building include Spotify, Morningstar, Zurich American Insurance, MediaMath, the NYC Human Resources Administration, Syntactx, SportsNet New York (SNY), Dixon Hughes Goodman, Silver Suites, and Eataly. 
How much is the rent price for office space at 4 World Trade Center?
Office asking rents at 4 World Trade Center hover around $80 per square foot, but can go even higher, depending on the lease terms. The state-of-the-art building offers Class A, energy efficient office space, and rents in this category tend to come at a premium, especially in established business neighborhoods. Still, rents in the World Trade Center area are slightly more affordable than submarkets in Midtown Manhattan, such as Hudson Yards or the Plaza District. 
Available Spaces
Interested in office space at 4 World Trade Center Office Space? Contact us today
Listing Location & Nearby Public Transportation
Nearby Transportation
Subway
Wall Street (23456J) - 5 minutes WalkFulton Street (236ACGJMZ) - 5 minutes WalkRector Street (1NR) - 5 minutes WalkWTC Cortlandt - 4 minutes WalkPark Place (23) - 7 minutes WalkWorld Trade Center (E) - 4 minutes WalkChambers Street (123ACEJMZ) - 7 minutes WalkCortlandt Street (1NR) - 2 minutes WalkBroad Street (JMZ) - 7 minutes WalkCity Hall (NR) - 8 minutes Walk
Bus
Trinity Place/Thames Street - 4 minutes WalkTrinity Place/Rector Street - 4 minutes WalkTrinity Place/Exchange Alley - 5 minutes WalkChurch Street/Cortland Street - 2 minutes WalkChurch Street/Liberty Street - 1 minute WalkBroadway/Vesey Street - 5 minutes WalkBroadway/Park Place - 8 minutes WalkBroadway/Barclay Street - 7 minutes WalkBroadway/Murray Street - 9 minutes Walk
Important information
This listing is presented for illustrative purposes only, it may no longer be available, and is provided merely as an exemplary representation of the types of spaces in a given neighborhood for a given price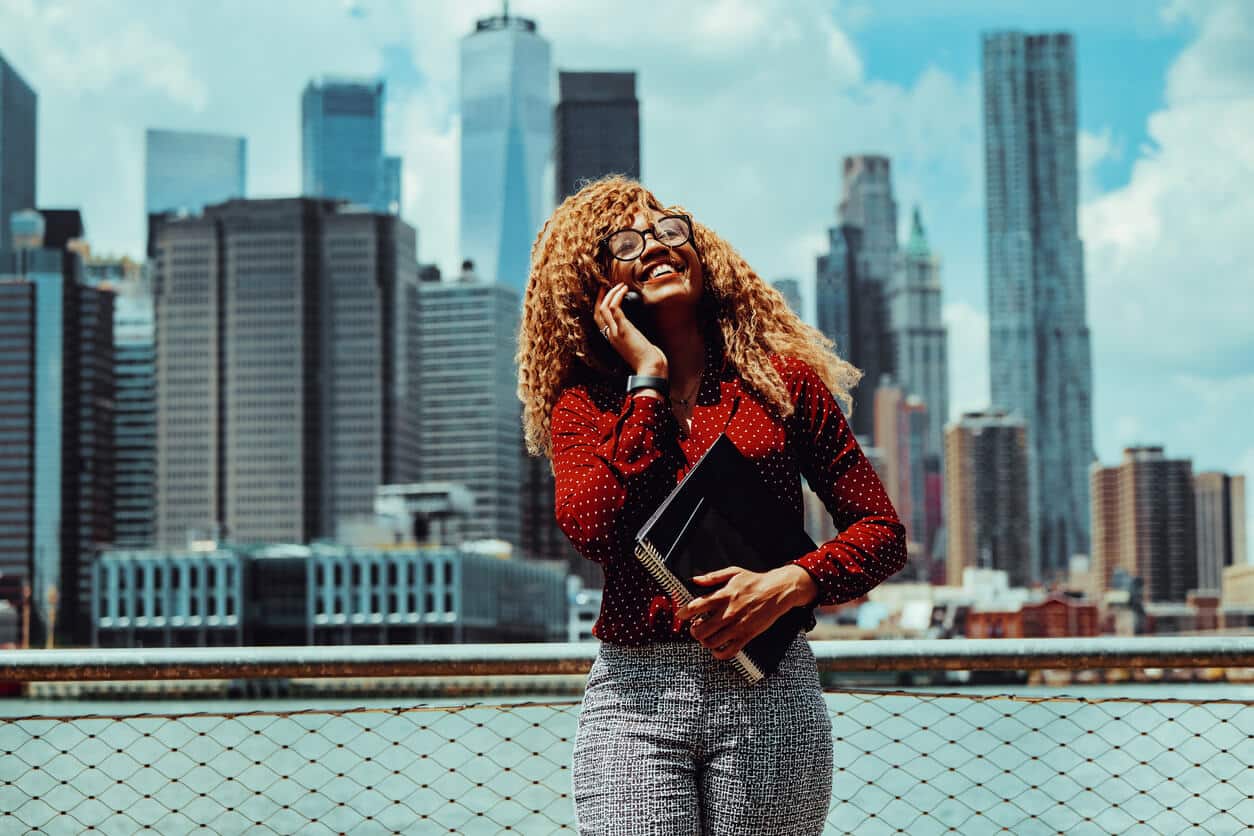 Downtown Manhattan
Downtown Manhattan Neighborhoods Downtown Manhattan has a vibrant and attractive office market. With roughly 90 million square feet of office space, you could find Downtown office space in a modern Class A skyscraper, budget B and C building, or a building with loft-like office space. There are also medical-friendly buildings such as 65 Broadway. Furthermore, many companies with staff living in…
Learn more about Downtown Manhattan
Schedule a Tour
Please select a convenient date for your tour, and one of our colleagues will contact you soon!