787 Seventh Avenue, AXA Equitable Center Office Space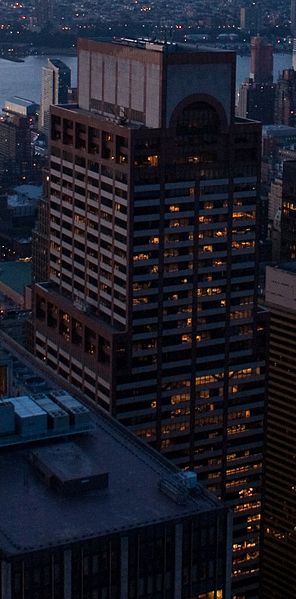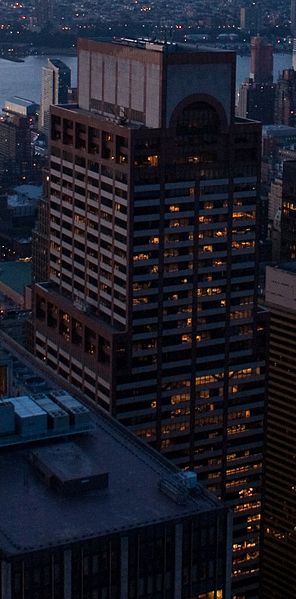 | | | | |
| --- | --- | --- | --- |
| Address | 787 Seventh Avenue | Class | A |
| Cross Streets | 51st & 52nd Streets | Size | 1,800,000 SF |
| Year built | 1986 | Architect | Edward Larrabee Barnes Associates |
Description
The office tower at 787 Seventh Avenue in Midtown Manhattan, also known as the AXA Equitable Center, was built in 1986 and serves as the headquarters of Equitable Life Insurance. The 54-story building was designed by Edward Larrabee Barnes Associates, the renowned architecture firm that also designed the IBM Building at 590 Madison Avenue and 599 Lexington Avenue. The tower is home to various companies in the financial services industry, and offers high-quality office space in the heart of the prestigious Plaza District.
LEED-Certified, Class A Office Space at 787 7th Avenue
The 1.8 million-square-foot tower at 787 7th Avenue is currently owned by CalPers, which paid $1.9 billion to acquire the property from AXA Equitable back in 2016. The skyscraper houses Class A+ office space with above-standard ceiling height, as well as 30,000 square feet of ground-floor retail space, a fitness center with a swimming pool, concierge and a parking garage.
The tower also features the AXA Equitable auditorium, a 487-seat event and meeting space often used for award ceremonies, live TV premieres, as well as product launches and corporate gatherings. 787 7th Avenue also includes a full production studio operated by AXA Equitable Production Group, as well as a free-admission art gallery showcasing a mural by Roy Lichtenstein. The 54-story, LEED-certified office tower is managed by CommonWealth Partners, with CBRE acting as leasing manager.
Getting to and from 787 Seventh Avenue
787 Seventh Avenue connects to the Rockefeller Center concourse via underground, while pedestrian traffic moves through the building via a galleria on Seventh Avenue, and across the open mall between West 51st and 52nd streets.
Those working at 787 7th Avenue have easy access to the nearby 50 Street and 50 Street Broadway stations serving the 1, 2, C and E lines, while the Rockefeller Center station serves the B, D, F and M lines.
Who is renting office space at 787 Seventh Avenue?
787 Seventh Avenue is home to various high-profile tenants in the financial services and law industries, including BNP Paribas, AXA Financial, Stifel, Paramount Capital, Wilkie Farr & Gallagher, UBS, and Sidley. CBRE handles all the leasing efforts at 787 7th Avenue.
The ground-floor retail space houses an Urbanspace restaurant, Pret A Manger, and Starbucks.
How much is the rent price for office space at 787 7th Avenue?
Office rents in the Plaza District are some of the highest in New York City, roughly on par with the Midtown Manhattan average of $87 per square foot, according to CBRE. The area is home to a plethora of prestigious companies in a variety of industries, and is one of the most coveted office submarkets in the city. Availability is therefore tight, and the high demand means office rents are constantly trending upwards, reaching a new post-recession peak in 2019.
Available Spaces
Interested in office space at 787 Seventh Avenue, AXA Equitable Center Office Space? Contact us today
Listing Location & Nearby Public Transportation
Nearby Transportation
Subway
50th Street (1ABCDE) - 5 minutes Walk53rd Street–5th Avenue - 7 minutes Walk49th Street (NR) - 6 minutes Walk47th–50th Streets–Rockefeller Center - 7 minutes Walk57th Street–7th Avenue - 5 minutes Walk7th Avenue (BDEFMQ) - 4 minutes Walk57th Street - 6 minutes Walk
Bus
West 50th Street/7th Avenue - 6 minutes Walk7th Avenue/West 50th Street - 6 minutes WalkWest 49th Street/7th Avenue - 7 minutes WalkWest 50th Street/8th Avenue - 8 minutes WalkWest 50th Street/Avenue of the Americas - 6 minutes WalkWest 49th Street/Avenue of the Americas - 7 minutes Walk7th Avenue/West 55th Street - 3 minutes Walk7th Avenue/West 54th Street - 2 minutes Walk7th Avenue/West 53rd Street - 3 minutes Walk7th Avenue/West 58th Street - 6 minutes WalkWest 57th Street & 7th Avenue - 5 minutes Walk7th Avenue/West 57th Street - 4 minutes Walk7th Avenue/West 56th Street - 4 minutes WalkCentral Park South & Avenue of the Americas - 8 minutes WalkCentral Park South & 6th Avenue - 8 minutes Walk5th Avenue & West 56th Street - 8 minutes Walk
Important information
This listing is presented for illustrative purposes only, it may no longer be available, and is provided merely as an exemplary representation of the types of spaces in a given neighborhood for a given price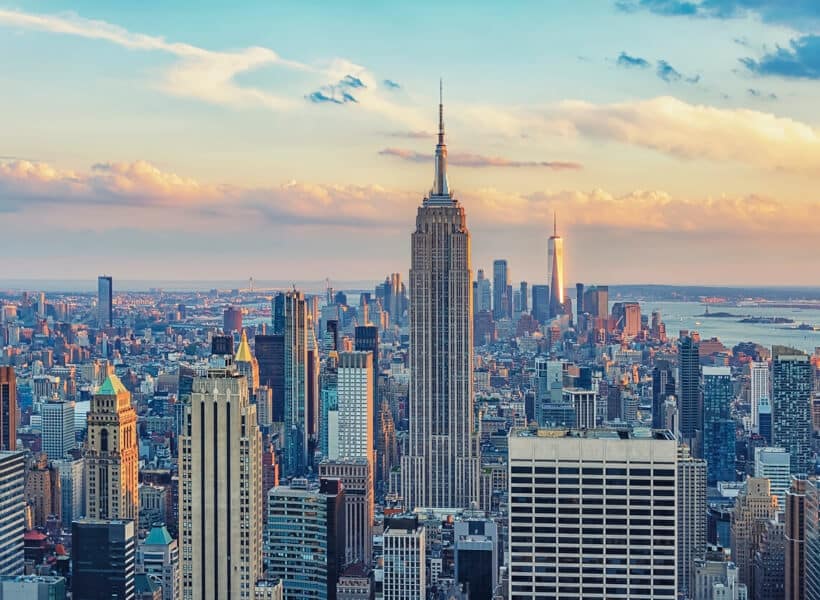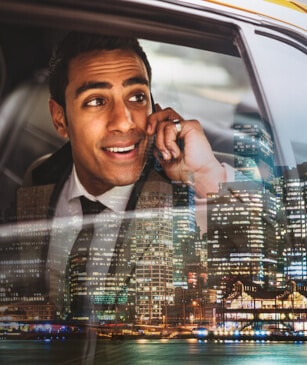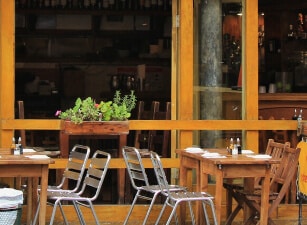 Midtown Manhattan
Midtown Manhattan Neighborhoods Midtown is Manhattan's central hub and its largest and most prominent office market. With roughly 242 million square feet of Midtown office space, there are various options to choose from. Moreover, you have several submarkets to consider in this expansive, diverse area. However, leasing or subletting office space in Midtown Manhattan is not a…
Learn more about Midtown Manhattan
Schedule a Tour
Please select a convenient date for your tour, and one of our colleagues will contact you soon!