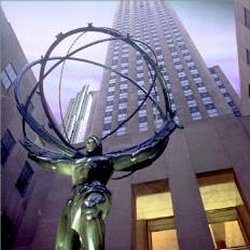 Cheap office space in NYC is not easy to find. New York City has the most expensive commercial rents of any Unites States city. However, several Manhattan neighborhoods offer surprisingly affordable office and loft space. Business tenants that can be flexible regarding neighborhoods and buildings can greatly limit their real estate expenditures on rent.
Which Neighborhoods Offer Cheap Office Space in NYC?
Midtown, Midtown South and Lower Manhattan all have neighborhoods offering some pretty cheap office space in NYC. The Garment District in Midtown offers competitively priced loft space in former manufacturing buildings. Base rents in these properties start as low as $38.00 per Square Foot.  In Lower Manhattan, The Financial District has the greatest abundance of cheap office space in NYC. Government incentive programs available in The Financial District, The Insurance District, and The World Trade Center neighborhood act to significantly reduce rents for commercial tenants. Asking rents for Downtown Manhattan Class A buildings are very competitive with similar buildings in the Grand Central Station and Plaza District neighborhoods. When savings from the various real estate incentive programs are taken into account, Lower Manhattan really offers compelling value.
Bargain Rents in Class C Buildings
Business tenants that do not require space in Class A buildings can effectively limit their commercial rent costs by leasing space in Class B and Class C buildings. Class A offer amenities that may not be required by many business tenants. The cost for amenities such as central air conditioning in common areas, a 24/7 attended lobby, ADA compliant bathrooms and state of the art fire alarm systems get passed on to tenants in the form of higher rent. Tenants that are comfortable in no frills Class C building can enjoy substantial savings.
Below-Market Office Sublets
Below market subleases of office and loft space can offer Manhattan business tenants an opportunity to acquire cheap office space in NYC. While sublets may offer inexpensive rents, potential sub tenants need to be aware that sublets are usually delivered in 'as is' condition with the new sub-tenant responsible for hiring contractors for making necessary improvements to the space.
Metro Manhattan Office Space, Inc. has access to every commercial listing in Manhattan whether you are seeking a Class A, Class B building, a below market sublease, we can find you cheap office space in NYC.
Find Affordable Office Space Through a Realtor
Manhattan's inventory of office space totals nearly 400 million Square Feet. There are thousands of buildings in 29 neighborhoods.
Because Manhattan's commercial real estate market is large and complex, it is to your advantage to be represented by a commercial real estate broker. An experienced broker or agent will know which buildings and landlords offer the best value for potential tenants.  Also, an experienced broker will ensure that you view the best listings and opportunities.
Call Principal Broker, Alan Rosinsky at (212) 444-2241 for assistance finding cheap office space in NYC.