160 Broadway Office Space for Lease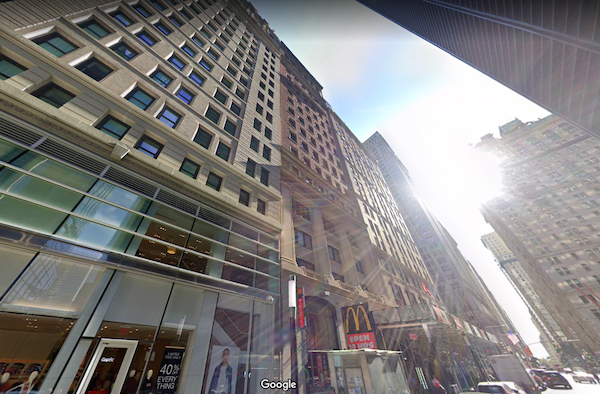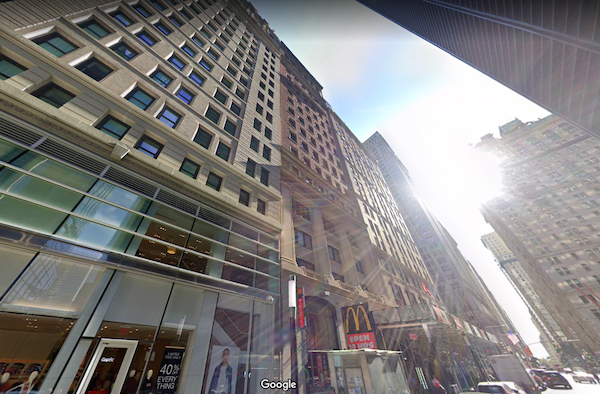 | | | | |
| --- | --- | --- | --- |
| Address | 160 Broadway | Class | B |
| Cross Streets | Broadway & Nassau Street | Size | 145,000 SF |
| Year built | 1908 | Architect | Clinton & Russell |
Description
The Beaux-Arts office building rising at 160 Broadway in Lower Manhattan was completed back in 1908, boasting a design by Clinton & Russell. Previously known as the Lawyers' Title Insurance and Trust Company Building, the property is connected to the neighboring buildings at 6 Liberty Place and 6 Maiden Lane. Conveniently located in the bustling Financial District, the building is an ideal option for small and mid-sized businesses in diverse industries, from financial services to technology and media.
145 KSF of Class B FiDi Office Space
The property at 160 Broadway offers 145,000 square feet of Class B Financial District office space. It is owned and managed by Braun Management, and incorporates ground-floor retail space, as well as an on-site restaurant. Amenities at the 11-, 12-, and 16-story trio of buildings include on-site messenger service, 24/7 access and security, and on-site management. The three buildings are interconnected via their lobbies, allowing easy access from one building to the next.
Getting to and from 160 Broadway
160 Broadway benefits from an excellent location in the prestigious Financial District of Lower Manhattan. Those working in the building enjoy easy access to a plethora of shopping and dining destinations, as well as access to public transportation. The Fulton Street Station is just a short walk away, as are the Wall Street and Cortlandt Street stations.
Who is renting office space at 160 Broadway?
The Class B office building at 160 Broadway is home to various office tenants in diversified industries, from healthcare and financial services to technology, law, and finance. Current tenants at the property include Broadway Gynecology, Downtown Dental Studio, United Equities, Raskin & Kremins, and New York Acupuncture and Chiropractic. Retail tenants include McDonald's and Maiden Liquor.
How much is the rent price for office space at 160 Broadway?
Office asking rents at 160 Broadway are significantly more affordable than rents commanded in Midtown or Midtown South, which often surpass $80-$90 per square foot. By comparison, asking rents at this FiDi building start at around $50 per square foot, making it ideal for small startups, law and finance practices, and healthcare professionals.
Image courtesy of Google Street View
Available Spaces
Interested in office space at 160 Broadway Office Space for Lease? Contact us today
Listing Location & Nearby Public Transportation
Nearby Transportation
Subway
Wall Street (23456J) - 4 minutes WalkFulton Street (236ACGJMZ) - 3 minutes WalkRector Street (1NR) - 6 minutes WalkWTC Cortlandt - 6 minutes WalkPark Place (23) - 8 minutes WalkWorld Trade Center (E) - 5 minutes WalkChambers Street (123ACEJMZ) - 8 minutes WalkCortlandt Street (1NR) - 3 minutes WalkBroad Street (JMZ) - 5 minutes WalkCity Hall (NR) - 7 minutes Walk
Bus
Trinity Place/Thames Street - 4 minutes WalkTrinity Place/Rector Street - 4 minutes WalkTrinity Place/Exchange Alley - 6 minutes WalkChurch Street/Cortland Street - 3 minutes WalkChurch Street/Liberty Street - 2 minutes WalkBroadway/Vesey Street - 4 minutes WalkBroadway/Park Place - 7 minutes WalkBroadway/Barclay Street - 6 minutes WalkBroadway/Murray Street - 8 minutes Walk
Important information
This listing is presented for illustrative purposes only, it may no longer be available, and is provided merely as an exemplary representation of the types of spaces in a given neighborhood for a given price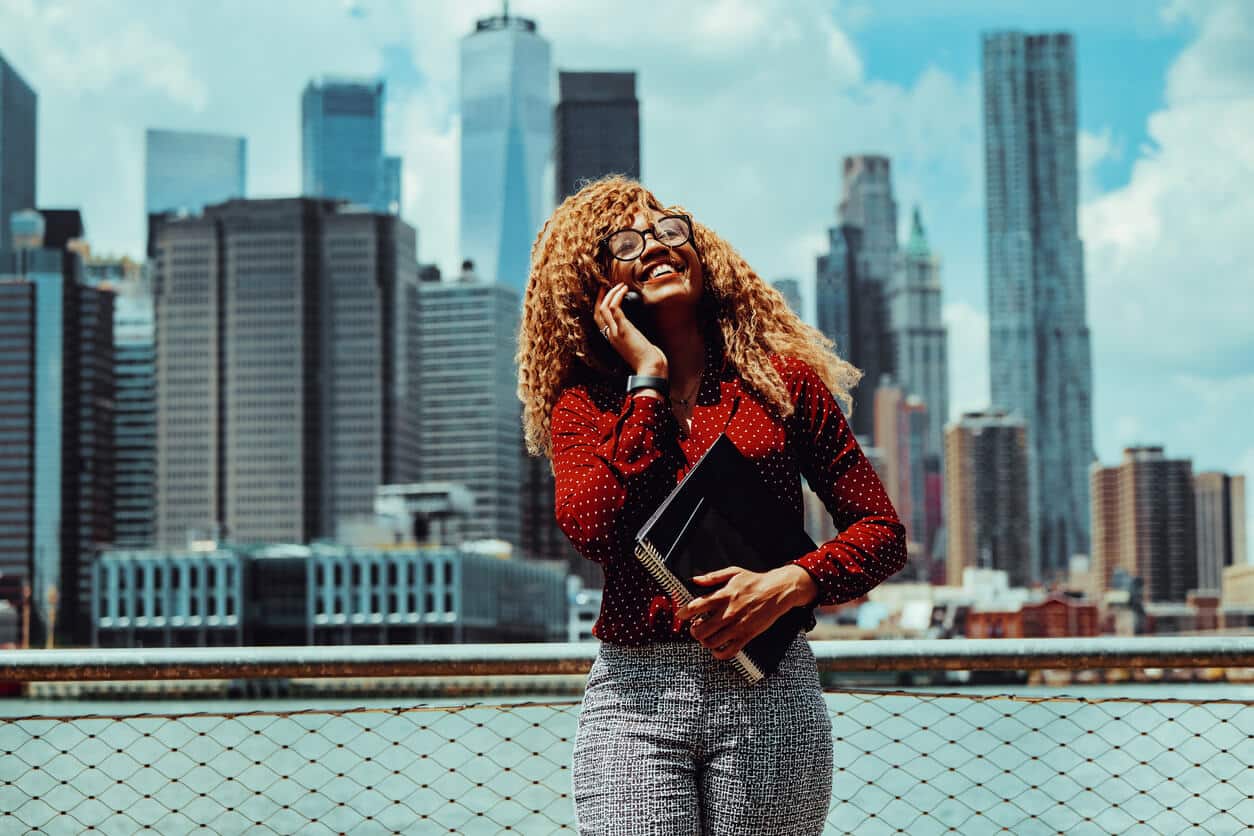 Downtown Manhattan
Downtown Manhattan Neighborhoods Downtown Manhattan has a vibrant and attractive office market. With roughly 90 million square feet of office space, you could find Downtown office space in a modern Class A skyscraper, budget B and C building, or a building with loft-like office space. There are also medical-friendly buildings such as 65 Broadway. Furthermore, many companies with staff living in…
Learn more about Downtown Manhattan
Schedule a Tour
Please select a convenient date for your tour, and one of our colleagues will contact you soon!