80 Broad Street Office Space for Lease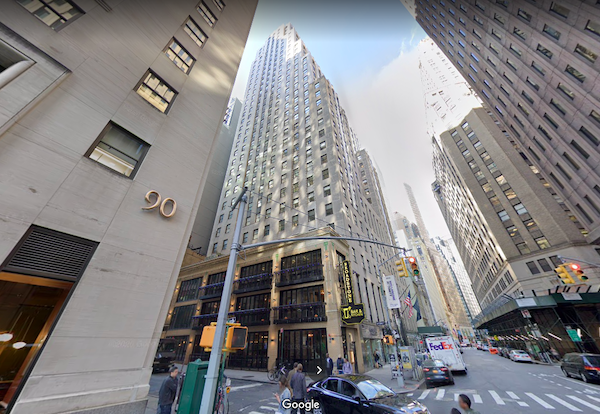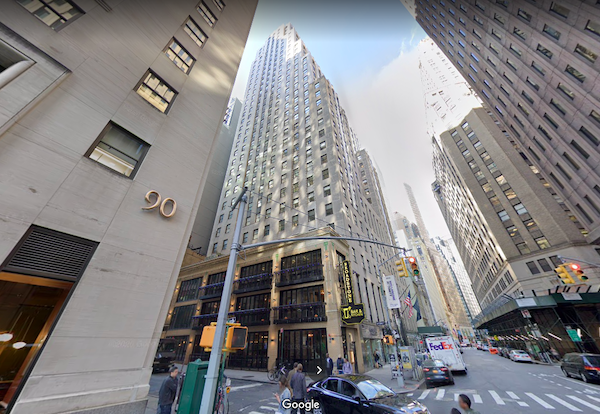 | | | | |
| --- | --- | --- | --- |
| Address | 80 Broad Street | Class | B |
| Cross Streets | Beaver & Stone Streets | Size | 423,403 SF |
| Year built | 1935 | Architect | Sloan & Robertson Architecture |
Description
The Art Deco office tower rising at 80 Broad Street in Lower Manhattan was completed in 1935, with a unique setback-style design by Sloan & Robertson Architecture. The property has been renovated and upgraded multiple times throughout the decades, and nowadays offers modern Class B office space. The flexible floor plates and setback design make 80 Broad Street an ideal fit for businesses of all sizes, from technology startups to large corporations.
423 KSF of Class B Financial District Office Space
The 36-story building at 80 Broad Street offers 423,403 square feet of Class B office space in the Financial District. The property was renovated in 2009 and 2013 and incorporates ground-floor retail space. Broad Street Development, which also owns properties like 370 Lexington Avenue, purchased 80 Broad Street back in 2014. In 2017, it sold a 95% stake in the asset to Invesco but continues to handle leasing and management for the building.
Amenities at 80 Broad Street include four sides of windows offering views of Downtown Manhattan, efficient floor plates ranging from 7,500 to 15,000 square feet in size, and Zuul food delivery service for tenants. The building also incorporates 8 elevators, surface parking, an attended lobby, and bike storage.
Getting to and from 80 Broad Street
80 Broad Street is conveniently located in the heart of Lower Manhattan, just three blocks from the New York City Stock Exchange. Those working in the building have easy access to a plethora of dining and lunch destinations in the area and are just a short walk away from Wall Street. The property is just minutes away from Bowling Green park, where they can also access the 4 and 5 subway lines via the Bowling Green station.
Who is renting office space at 80 Broad Street?
Given its setback design and floor plate flexibility, 80 Broad Street is an ideal fit for companies of all sizes. The boutique office building is an appealing destination for TAMI (technology, advertising, media, and information) businesses looking for a prestigious address in Lower Manhattan. Consequently, the building is home to various small tenants, but also large corporations taking up full floors. Notable tenants occupying space in the building include Regus, Broad Street Development, One Title, MdeAs Architects, Appleseed, and Gregory's Coffee.
How much is the rent price for office space at 80 Broad Street?
Office asking rents at 80 Broad Street are highly competitive, starting at $50-$60 per square foot, depending on the size and terms of the lease. Rents at the building are significantly more affordable than those found in Midtown Manhattan, which often surpasses $80 per square foot. Consequently, 80 Broad Street is a good option for startups and mid-sized firms looking for a prestigious business address close to the Wall Street corridor.
Image via Google Street View
Available Spaces
Interested in office space at 80 Broad Street Office Space for Lease? Contact us today
Listing Location & Nearby Public Transportation
Nearby Transportation
Subway
Wall Street (23456J) - 7 minutes WalkBowling Green (456) - 3 minutes WalkRector Street (1NR) - 7 minutes WalkSouth Ferry (1) - 5 minutes WalkWhitehall Street–South Ferry - 3 minutes WalkBroad Street (JMZ) - 6 minutes Walk
Bus
Trinity Place/Thames Street - 8 minutes WalkTrinity Place/Rector Street - 7 minutes WalkTrinity Place/Exchange Alley - 6 minutes WalkSouth Ferry/Terminal - 5 minutes WalkWater Street & Wall Street - 8 minutes WalkSouth St & Whitehall St - 5 minutes WalkWater St & Broad St - 3 minutes Walk
Important information
This listing is presented for illustrative purposes only, it may no longer be available, and is provided merely as an exemplary representation of the types of spaces in a given neighborhood for a given price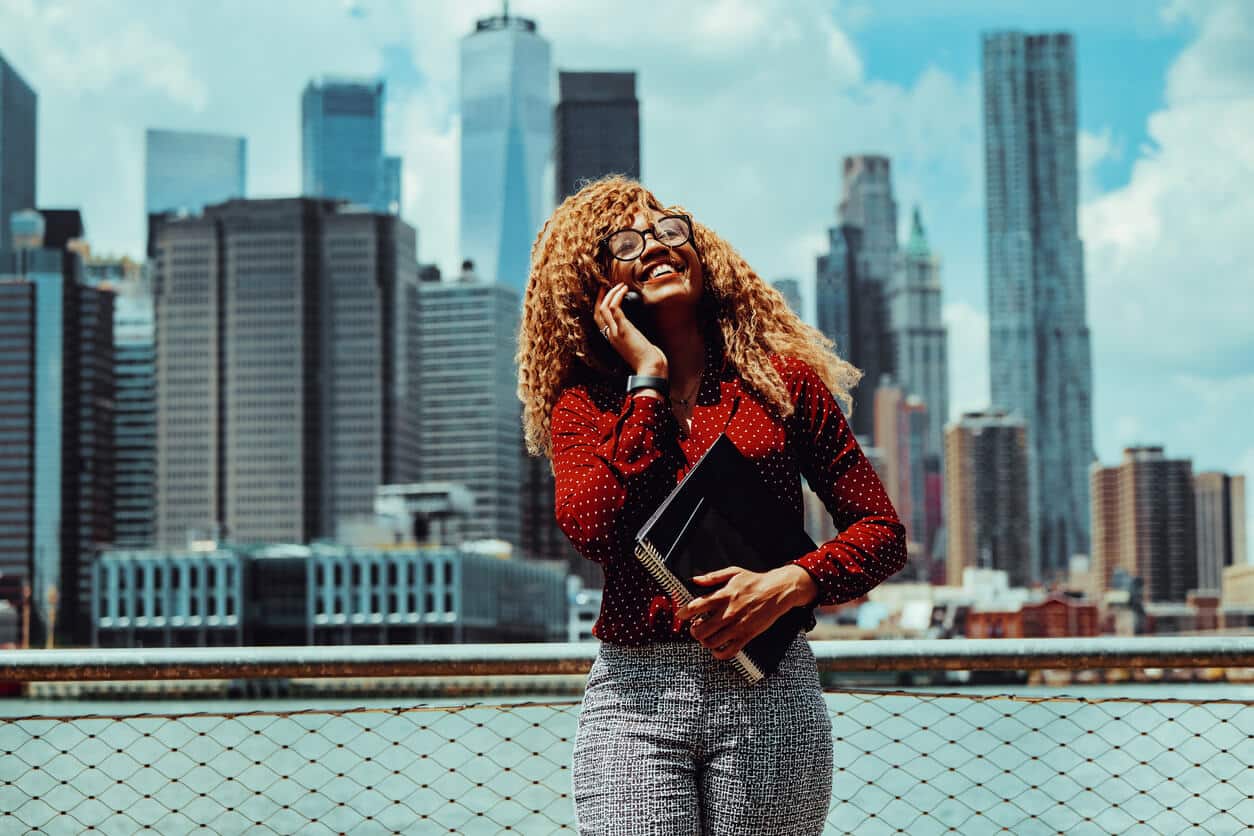 Downtown Manhattan
Downtown Manhattan Neighborhoods Downtown Manhattan has a vibrant and attractive office market. With roughly 90 million square feet of office space, you could find Downtown office space in a modern Class A skyscraper, budget B and C building, or a building with loft-like office space. There are also medical-friendly buildings such as 65 Broadway. Furthermore, many companies with staff living in…
Learn more about Downtown Manhattan
Schedule a Tour
Please select a convenient date for your tour, and one of our colleagues will contact you soon!