125 Broad Street Office Space for Rent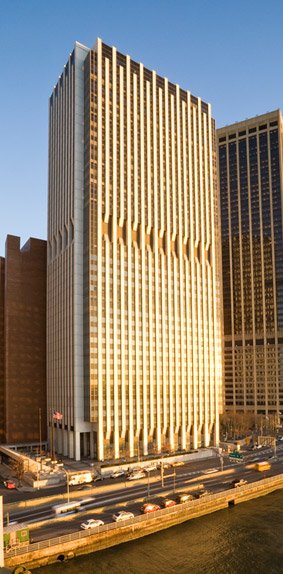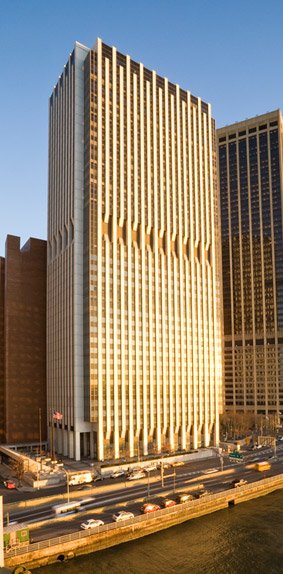 | | | | |
| --- | --- | --- | --- |
| Address | 125 Broad Street | Class | A |
| Cross Streets | South Street Viaduct & Water Street | Size | 1,336,523 SF |
| Year built | 1970 | Architect | Carson Lundin & Shaw, Kahn & Jacobs |
Description
The office building at 125 Broad Street in Lower Manhattan was completed in 1970, boasting an International Style design by Carson Lundin & Shaw and Kahn & Jacobs. The building is conveniently located in the city's Financial District and offers modern amenities and sustainable features. Currently, 125 Broad Street is home to various high-profile office tenants in sectors like law, finance and media.
1.3 MSF of Class A FiDi Office Space
The building previously known as Two New York Plaza offers 1.3 million square feet of Class A FiDi office space across 40 stories. It was completely renovated in 2007, and was the first commercial office building in Lower Manhattan to earn LEED certification for its energy efficient features. The LEED Silver-certified building is owned by prestigious law firm Sullivan & Cromwell LLP, and is managed by Cushman & Wakefield. Amenities at 125 Broad Street, which also features 12,000 square feet of retail space, include on-site management, daycare, a coffee shop, shoe shine service, a 50-car parking garage, and views of the New York Harbor.
Getting to and from 125 Broad Street
125 Broad Street benefits from an excellent location in Lower Manhattan's Financial District, close to a plethora of shopping and dining destinations. The building also offers easy access to various public transportation options, being close to the entrance on FDR Drive, the Staten Island Ferry and many NYC subway lines, including the 1, 2, 3, 4, 5, A, C, E, J, M, R, and Z trains.
Who is renting office space at 125 Broad Street?
The office tower at 125 Broad Street is home to various high-profile tenants in industries like law, financial services, and media and publishing. Notable tenants on the building's roster include property owner Sullivan & Cromwell, AECOM, ACLU, AXA, New York Civil Liberties Union, SunTrust Banks, USAIG, and TMP Worldwide Advertising and Communications.
How much is the rent price for office space at 125 Broad Street?
Office asking rents at 125 Broad Street are roughly on par with the average commanded by properties in Lower Manhattan, which hovers above $60 per square foot in 2019. The building's excellent location and convenience to public transportation, coupled with its energy efficient amenities, make it a highly desirable business address for companies of various sizes.
Available Spaces
Interested in office space at 125 Broad Street Office Space for Rent? Contact us today
Listing Location & Nearby Public Transportation
Nearby Transportation
Subway
Wall Street (23456J) - 6 minutes WalkWhitehall Street–South Ferry - 8 minutes WalkBroad Street (JMZ) - 8 minutes Walk
Bus
Water Street & Wall Street - 4 minutes WalkSouth St & Whitehall St - 8 minutes WalkWater St & Broad St - 6 minutes Walk
Important information
This listing is presented for illustrative purposes only, it may no longer be available, and is provided merely as an exemplary representation of the types of spaces in a given neighborhood for a given price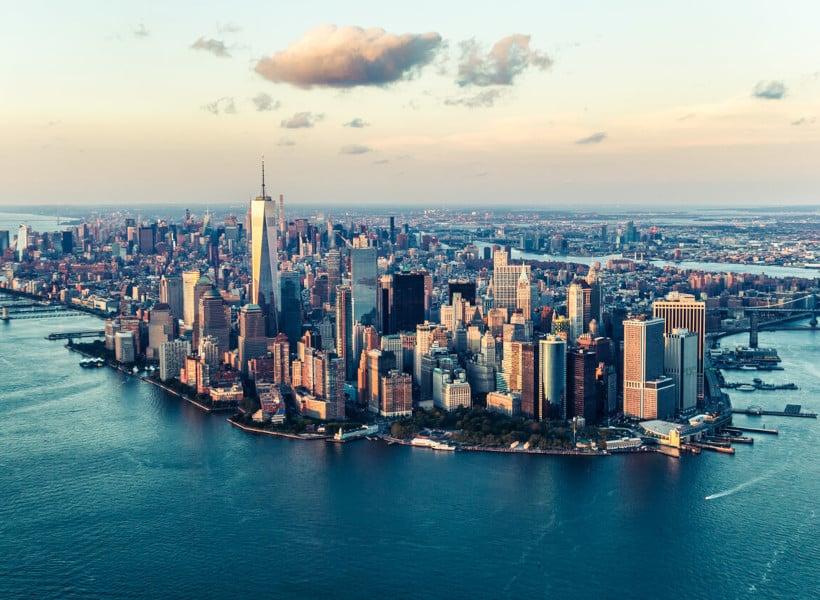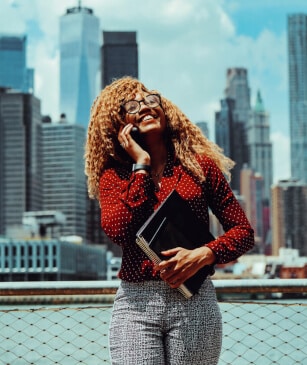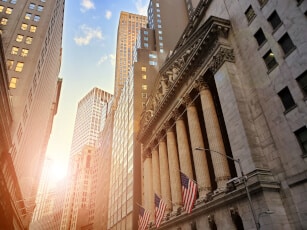 Downtown Manhattan
Downtown Manhattan Neighborhoods Downtown Manhattan has a vibrant and attractive office market. With roughly 90 million square feet of office space, you could find Downtown office space in a modern Class A skyscraper, budget B and C building, or a building with loft-like office space. There are also medical-friendly buildings such as 65 Broadway. Furthermore, many companies with staff living in…
Learn more about Downtown Manhattan
Schedule a Tour
Please select a convenient date for your tour, and one of our colleagues will contact you soon!