85 Broad Street Office Space for Lease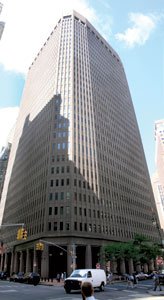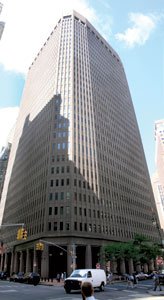 | | | | |
| --- | --- | --- | --- |
| Address | 85 Broad Street | Class | A |
| Cross Streets | Bridge Street & South William Street | Size | 1,100,000 SF |
| Year built | 1983 | Architect | Skidmore, Owings And Merrill |
Description
The office building at 85 Broad Street in Lower Manhattan was designed by Skidmore, Owings & Merrill and completed in 1983 to serve as the headquarters for Goldman Sachs. In 2009, the bank moved to a new home at 200 West Street, however, the building continued to attract high-profile tenants. It was acquired by Ivanhoe Cambridge in 2017 from MetLife Real Estate Investment, and today it houses various tenants in industries like finance, tech, media, and real estate.
1.1 MSF of LEED Platinum, Class A FiDi Office Space
The 30-story tower at 85 Broad Street features more than 1.1 million square feet of Class A Financial District office space and is managed by CBRE. It underwent cosmetic renovations in 2016, which brought it to modern standards, and it has also earned LEED Platinum certification for it energy efficient features.
Amenities at 85 Broad Street include 24/7 building access, on-site security and management, a full-service cafeteria, child care on site, and a two-floor conference center. Each of the building's 29 office floors is column-free, offering expansive views of Manhattan and plenty of natural light, and each floor plate provides roughly 40,000 square feet of space. The property also incorporates 7,000 square feet of ground-floor retail space.
Getting to and from 85 Broad Street
The office building at 85 Broad Street benefits from an excellent location in Lower Manhattan, in the heart of the Financial District, the business core of New York City. The office tower is located next to Fraunces Tavern, and offers easy access to the R, 4 and 5 trains, as well as the Staten Island ferry.
Who is renting office space at 85 Broad Street?
85 Broad Street is home to various tenants operating in industries like finance, real estate, media and tech, and boasts a highly coveted business address in the heart of FiDi. Notable tenants on the building's roster include WeWork, Vox Media, JLL, Berkshire Hathaway, Nielsen, Oppenheimer, MLA, Nucleus Marketing Solutions, and Le Pain Quotidien.
How much is the rent price for office space at 85 Broad Street?
Office asking rents at 85 Broad Street tend to be on par with the Financial District average, which hovers around $75 per square foot. The area, historically home to major financial services and banking corporations, is undergoing a transformation due to an influx of tech and fintech companies taking up office space here.
Available Spaces
Interested in office space at 85 Broad Street Office Space for Lease? Contact us today
Listing Location & Nearby Public Transportation
Nearby Transportation
Subway
Wall Street (23456J) - 7 minutes WalkBowling Green (456) - 4 minutes WalkRector Street (1NR) - 8 minutes WalkSouth Ferry (1) - 6 minutes WalkWhitehall Street–South Ferry - 4 minutes WalkBroad Street (JMZ) - 6 minutes Walk
Bus
Trinity Place/Thames Street - 8 minutes WalkTrinity Place/Rector Street - 8 minutes WalkTrinity Place/Exchange Alley - 7 minutes WalkSouth Ferry/Terminal - 6 minutes WalkWater Street & Wall Street - 6 minutes WalkSouth St & Whitehall St - 6 minutes WalkWater St & Broad St - 2 minutes Walk
Important information
This listing is presented for illustrative purposes only, it may no longer be available, and is provided merely as an exemplary representation of the types of spaces in a given neighborhood for a given price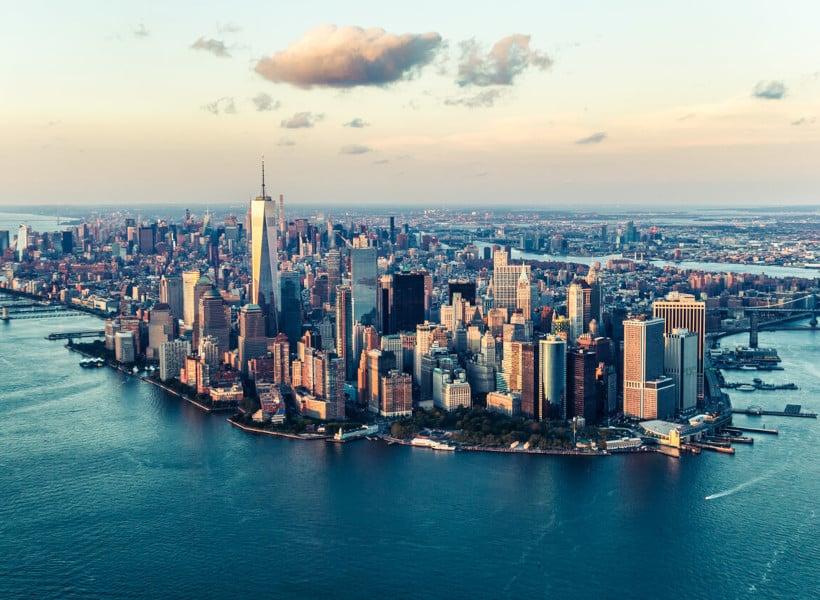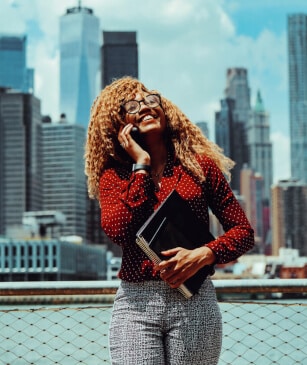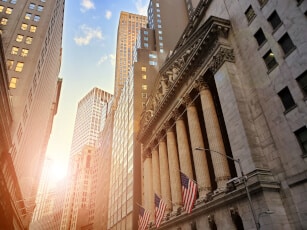 Downtown Manhattan
Downtown Manhattan Neighborhoods Downtown Manhattan has a vibrant and attractive office market. With roughly 90 million square feet of office space, you could find Downtown office space in a modern Class A skyscraper, budget B and C building, or a building with loft-like office space. There are also medical-friendly buildings such as 65 Broadway. Furthermore, many companies with staff living in…
Learn more about Downtown Manhattan
Schedule a Tour
Please select a convenient date for your tour, and one of our colleagues will contact you soon!