650 Fifth Avenue Office Space for Lease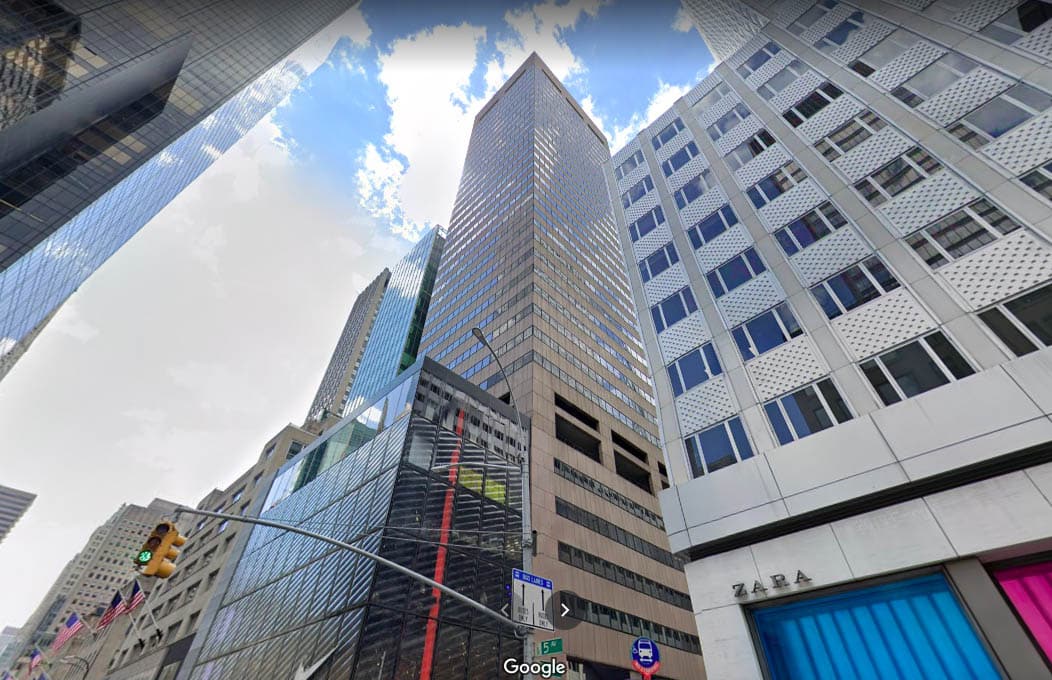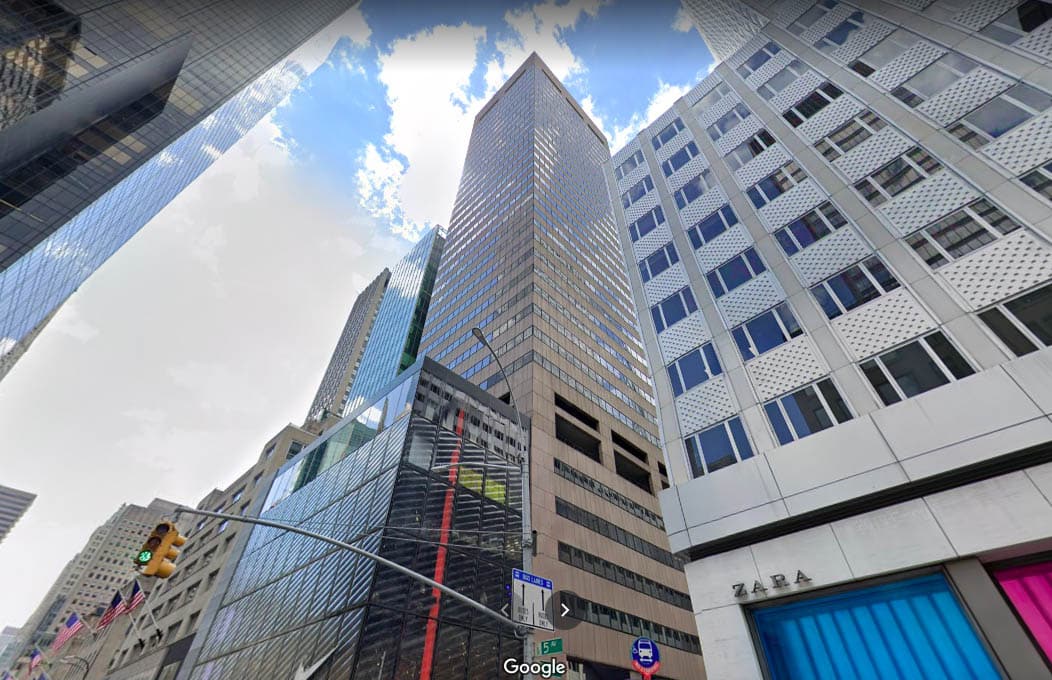 | | | | |
| --- | --- | --- | --- |
| Address | 650 Fifth Avenue | Class | A |
| Cross Streets | Sixth & Fifth Avenues | Size | 390,000 SF |
| Year built | 1979 | Architect | John Carl Warnecke & Associates |
Description
The office tower rising at 650 Fifth Avenue in Midtown Manhattan was completed in 1979. It was designed by John Carl Warnecke & Associates for the Pahlavi Foundation, a nonprofit organization based in Iran. The building was previously known as the Piaget Building and was renovated in 2012. Nowadays, it houses various high-profile office and retail tenants, and it is an ideal fit for companies looking for state-of-the-art amenities in a prestigious location.
390 KSF of Class A Plaza District Office Space
The former Piaget Building at 650 Fifth Avenue offers roughly 390,000 square feet of Class A Plaza District office space and over 90,000 square feet of retail space. The property was renovated in 2012, with the CBRE Group investing $11 million on building upgrades. The capital improvement program included a redesigned lobby, new outdoor esplanade, new elevators, and new bathrooms. Architects at Swanke Hayden Connell handled the redesign of the lobby and the esplanade. An additional $2 million was spent retrofitting the central chilled water plant to boost energy efficiency and tenant comfort.
Floorplates at 650 Fifth Avenue range in size from 10,700 to 16,200 square feet. Cushman & Wakefield is in charge of leasing the 36-story property.
Getting to and from 650 Fifth Avenue
650 Fifth Avenue offers a convenient location close to Rockefeller Center, in the heart of the prestigious Plaza District of Midtown Manhattan. The building lies close to many public transportation options via Grand Central Terminal, the Port Authority, and nearby subway stations.
Who is renting office space at 650 Fifth Avenue?
650 Fifth Avenue is home to various high-profile tenants in industries like finance, banking, media, and communications, real estate, and art. Notable tenants occupying office space in the building include Delta National Bank, TGM Associates, Argo Infrastructure Partners, Integrated Media, Citigroup, Starwood Hotels & Resorts, and Round Hill Music. Nike occupies the building's retail portion.
How much is the rent price for office space at 650 Fifth Avenue?
Office asking rents at 650 Fifth Avenue start at $70 per square foot. Nowadays, landlords are more open to concessions and negotiations than ever, which opens doors for tenants to snag Class A, state-of-the-art, amenity-rich office space such as that found at 650 Fifth Avenue.
Image via Google Street View
Available Spaces
Interested in office space at 650 Fifth Avenue Office Space for Lease? Contact us today
Listing Location & Nearby Public Transportation
Nearby Transportation
Subway
47th–50th Streets–Rockefeller Center - 8 minutes Walk53rd Street–5th Avenue - 2 minutes Walk7th Avenue (BDEFMQ) - 8 minutes Walk57th Street - 7 minutes Walk
Bus
East 50th Street/Madison Avenue - 5 minutes WalkEast 50th Street/5th Avenue - 3 minutes WalkWest 50th Street/Avenue of the Americas - 5 minutes WalkWest 49th Street/Avenue of the Americas - 7 minutes WalkEast 49th Street/5th Avenue - 4 minutes WalkEast 49th Street/Madison Avenue - 5 minutes WalkMadison Avenue & East 54th Street - 5 minutes WalkMadison Avenue & East 48th Street - 6 minutes Walk5th Avenue & West 56th Street - 5 minutes Walk
Important information
This listing is presented for illustrative purposes only, it may no longer be available, and is provided merely as an exemplary representation of the types of spaces in a given neighborhood for a given price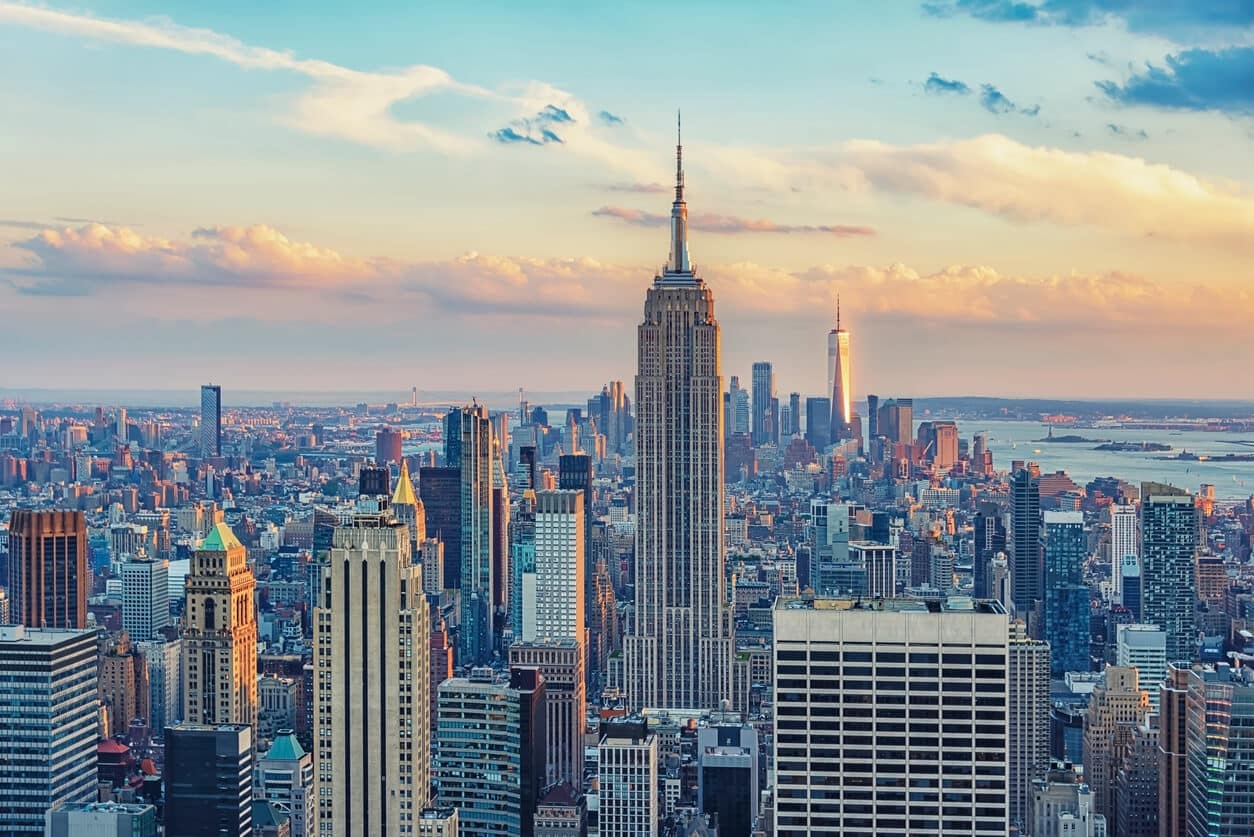 Midtown Manhattan
Midtown Manhattan Neighborhoods Midtown is Manhattan's central hub and its largest and most prominent office market. With roughly 242 million square feet of Midtown office space, there are various options to choose from. Moreover, you have several submarkets to consider in this expansive, diverse area. However, leasing or subletting office space in Midtown Manhattan is not a…
Learn more about Midtown Manhattan
Schedule a Tour
Please select a convenient date for your tour, and one of our colleagues will contact you soon!