584-590 Broadway office space for lease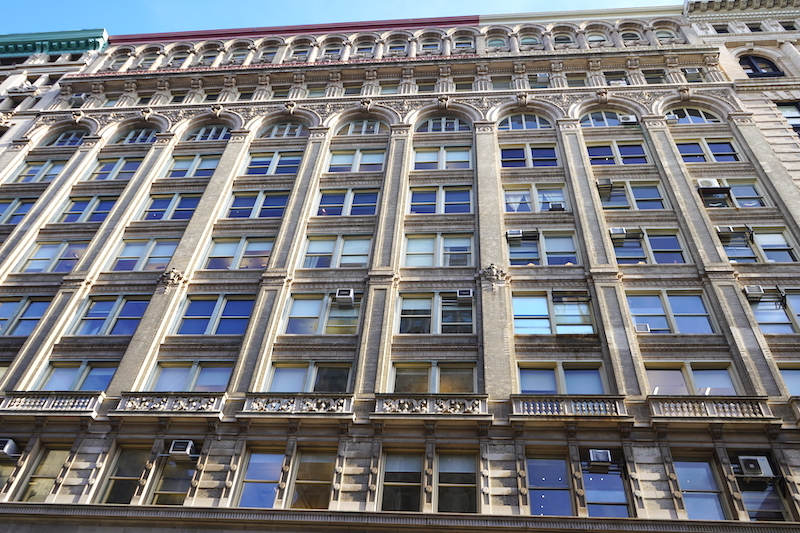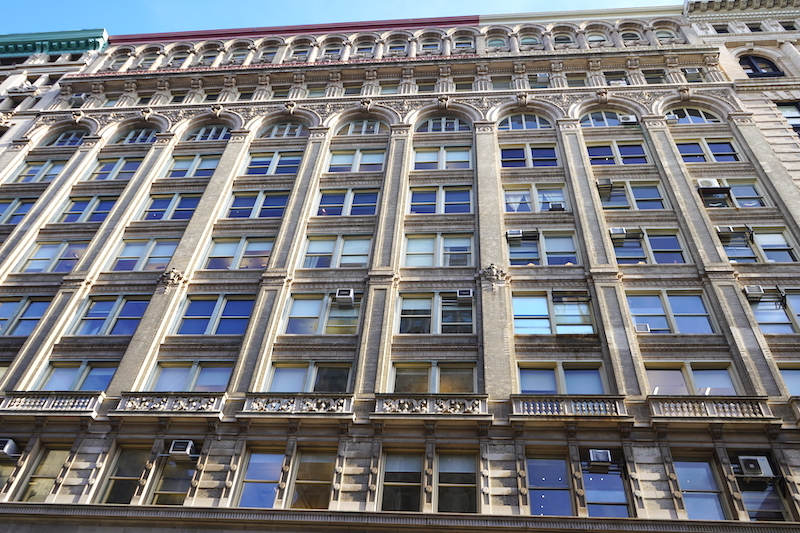 | | | | |
| --- | --- | --- | --- |
| Address | 584-590 Broadway | Class | B |
| Cross Streets | Prince & Houston Streets | Size | 226,000 SF |
| Year built | 1897 | Architect | Buchman & Deisler |
Description
The office building at 584-590 Broadway in Midtown South was originally built in 1897. It was designed by Buchman & Deisler and boasts an alternate address of 116-122 Crosby Street. The Class B SoHo office space was renovated during the 1990s, and is currently owned by Olmstead Properties. 584-590 Broadway is home to various companies working in advertising and media, architecture, design, and healthcare, and offers spacious floor plates and top-notch amenities.
226 KSF of Renovated Class B Office Space
The commercial building at 584-590 Broadway features 226,000 square feet of Class B office space across 12 stories. Its floors connect to the neighboring building at 588 Broadway, and average 18,900 square feet each. The building also includes more than 10,000 square feet of retail space, and is served by 12 passenger elevators and one freight elevator.
Amenities include above-standard ceiling height, on-site management by Olmstead, concierge and 24/7 access via key card. The building's two lobbies have been renovated in the late 1990s, and now feature high-speed, upgraded elevators, as well as renovated common areas and restrooms.
Getting to and from 584-590 Broadway
The office building at 584-590 Broadway benefits from an excellent location in Manhattan's SoHo district. Besides offering easy access to a plethora of dining and shopping destinations on Broadway, the building is also convenient to the B, D, F, M, N, R, Q, 4, 5, and 6 subway lines, as well as to several bus lines.
Who is renting office space at 584-590 Broadway?
The SoHo office building at 584-590 Broadway is home to a mixed tenant roster, including companies working in fields like architecture and design, publishing, advertising, and healthcare. Notable tenants within the building include the Elton John AIDS Foundation, Pace Development Group, STUDIOS Architecture, New Tradition Media, as well as shared office space provider Knotel.
The ground floor of the building is home to a store operated by The North Face and the Broadway Gourmet restaurant.
How much is the rent price for office space at 584-590 Broadway?
Average office asking rents in SoHo reached a post-recession peak of $92.33 per square foot in 2019, according to Colliers. Asking rents in the neighborhood rest above the average asked for Midtown South office space, which hovers around $78 per square foot. Consequently, asking rents at 584-590 Broadway can go up to $100 per square foot or more, as the demand for loft-style office space in the area is surging.
Available Spaces
Interested in office space at 584-590 Broadway office space for lease? Contact us today
Listing Location & Nearby Public Transportation
Nearby Transportation
Subway
Spring Street (6CE) - 3 minutes WalkBroadway–Lafayette Street - 2 minutes WalkBleecker Street (6) - 4 minutes WalkPrince Street (NQR) - 3 minutes WalkBowery (JMZ) - 8 minutes Walk2nd Avenue (FM) - 8 minutes Walk
Bus
West Houston Street/Mercer Street - 2 minutes WalkEast Houston Street/Crosby Street - 1 minute WalkBroadway/Prince Street - 2 minutes WalkBroadway/Spring Street - 5 minutes WalkBroadway/Broome Street - 8 minutes WalkBroadway/West 3rd Street - 6 minutes WalkBroadway/Bleecker Street - 3 minutes WalkEast Houston Street/Broadway - 1 minute WalkBroadway/West Houston Street - 1 minute Walk
Important information
This listing is presented for illustrative purposes only, it may no longer be available, and is provided merely as an exemplary representation of the types of spaces in a given neighborhood for a given price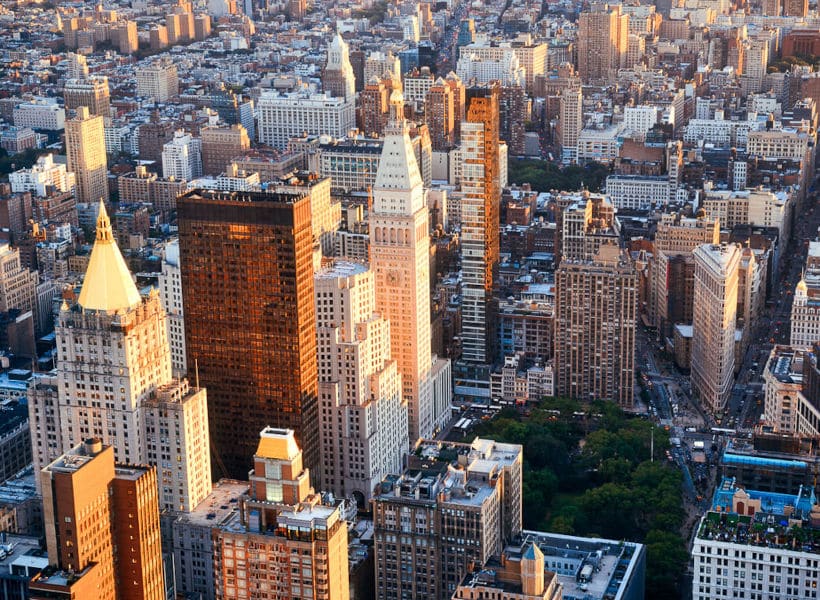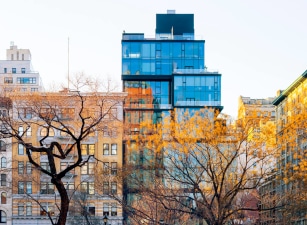 Midtown South
Midtown South Manhattan Office Space for Rent Guide Midtown South may be compact in size. But with roughly 70 million square feet of office space in some of Manhattan's trendiest neighborhoods, you have some of the best of New York City office space at your fingertips, no matter your needs. Midtown South consists of the…
Learn more about Midtown South
Schedule a Tour
Please select a convenient date for your tour, and one of our colleagues will contact you soon!