Once upon a time, Fifth Avenue reigned as the world's priciest shopping boulevard, outshining London and Paris. Then in 2018, Hong Kong's Causeway Bay stole the crown, according to a 2019 Cushman & Wakefield report. Fast forward a few years, and the landscape for retail space has shifted again.
Retail rents are around their lowest prices in a decade. Yet, amidst this downturn, a glimmer of hope emerges. CBRE research shows sales, hotel occupancy, and tourism numbers are increasing, and Manhattan's retail market is evolving.
Three years into the pandemic, the city that never sleeps is waking up. Once-desolate storefronts show signs of life. Prime real estate in NYC is now within reach for small businesses at unbeatable prices. Once unattainable, many retailers can now achieve their dream of a Manhattan storefront or restaurant.
Fifth Avenue and Madison Avenue, once notorious for sky-high retail rents, now offer a golden opportunity. Open-minded landlords are eager to fill vacant spaces, provide concessions, and offer reduced rents. 
This enticing window won't stay open forever. Potential tenants shouldn't miss the chance to secure retail space on one of NYC's most prestigious avenues.
The 4 Most Coveted Streets for Retailers in Manhattan
Manhattan's commercial real estate is now a tenant's market brimming with golden opportunities for retailers. Prime locations in Midtown and Wall Street offer street-level exposure, high foot traffic, and abundant walk-in customers.
Savvy retailers establishing businesses in these vibrant hubs can effectively tap into some of the city's wealthiest demographics. As of April 2023, Midtown Manhattan flaunted a median household income of $131,635—over 10% higher than the citywide median. The Financial District outshined the rest with a staggering $138,458, over 14% higher.
Tenants have a historic chance to secure prime Manhattan retail spots as rents drop and landlords offer flexibility.

Madison Avenue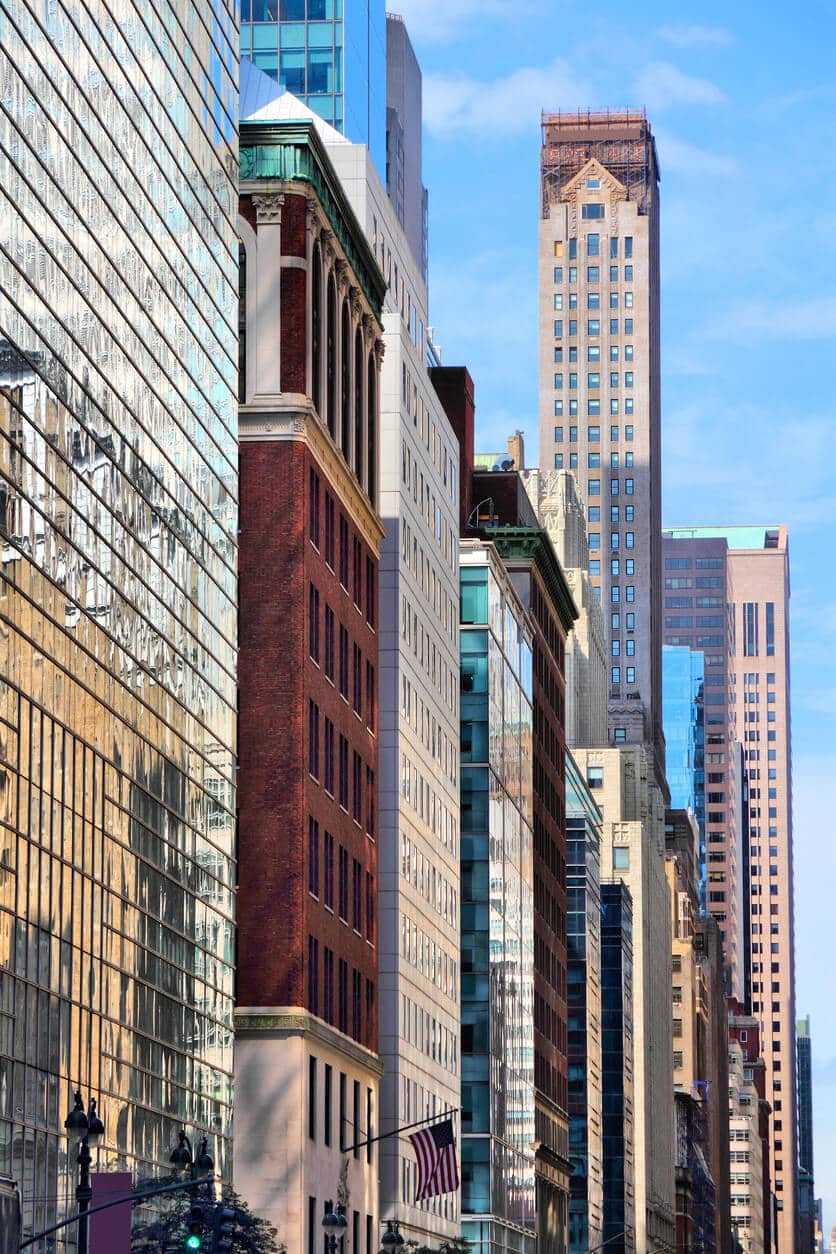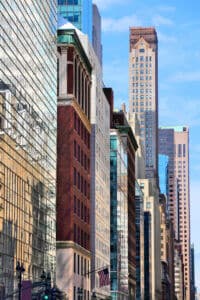 Madison Avenue, the vibrant commercial artery of Midtown Manhattan, extends from Madison Square to the Harlem River Drive at 142nd Street. This iconic thoroughfare has been an advertising hub since the Roaring Twenties, a legacy interwoven with architectural landmarks such as St. Patrick's Cathedral, the Met Life Tower, the Emmett Building, the New York Life Building, and the Fuller Building. This heritage, combined with an air of sophistication, renders Madison Avenue an irresistible attraction for top-tier retailers seeking a prestigious and bustling location.
Picture the Gold Coast, between 57th and 72nd Streets, where the 10065 and 10021 zip codes signify some of the nation's wealthiest neighborhoods. Retailers planting roots here enjoy a steady stream of affluent foot traffic, offering stability amidst office closures and reopenings. It's a playground of high-end retailers, where top fashion designers—Burberry, Hermes, Celine, and Ralph Lauren, to name a few—rub elbows with each other.
Now, with retail rents at historic lows, tenants have a once-in-a-lifetime chance to secure long-term leases at unbeatable rates.
Fifth Avenue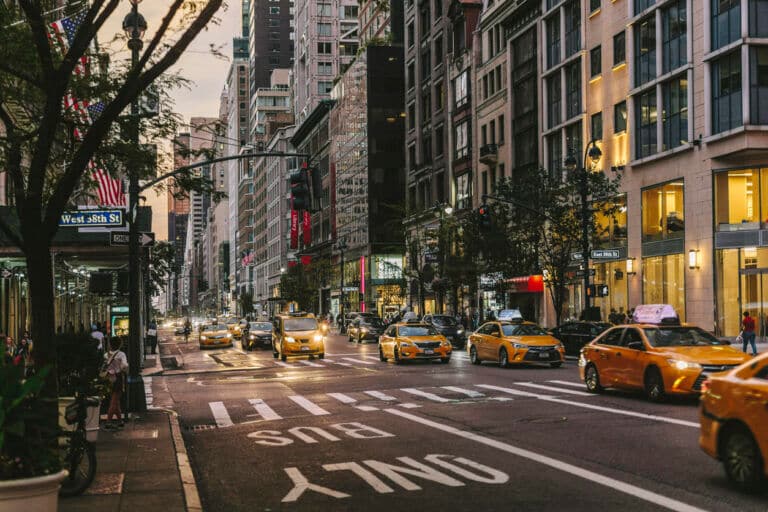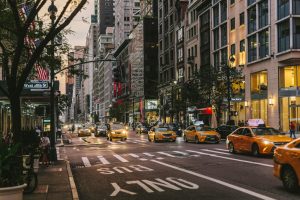 Fifth Avenue, famed for its skyscrapers, architectural landmarks, and ultra-luxe shops, stretches from Washington Square Park to West 143rd Street. This iconic street, adorned with marvels like Rockefeller Center, The Plaza Hotel, and, The Empire State Building, lures millions of visitors annually. Additionally, renowned cultural institutions such as the Guggenheim and The Met add to the area's appeal.
Nestled between 49th and 60th Streets, Upper Fifth Avenue ranks as the world's second-priciest retail corridor. A sought-after location for local businesses and global brands, it once commanded a staggering $2,250 per square foot per year—pricing out smaller companies.
Home to prominent names like Tiffany, Gucci, Chanel, Prada, Versace, Louis Vuitton, and others, Fifth Avenue has long been a haven for luxury brands. Yet, despite recent shifts, with retailers downsizing or shifting online, there's a silver lining for smaller businesses. Now, with more attractive pricing, they can seize the chance to nestle among prestigious neighbors on this illustrious stretch of real estate. Thus, the allure of Fifth Avenue endures, offering a unique opportunity for retailers eager to make their mark.
Park Avenue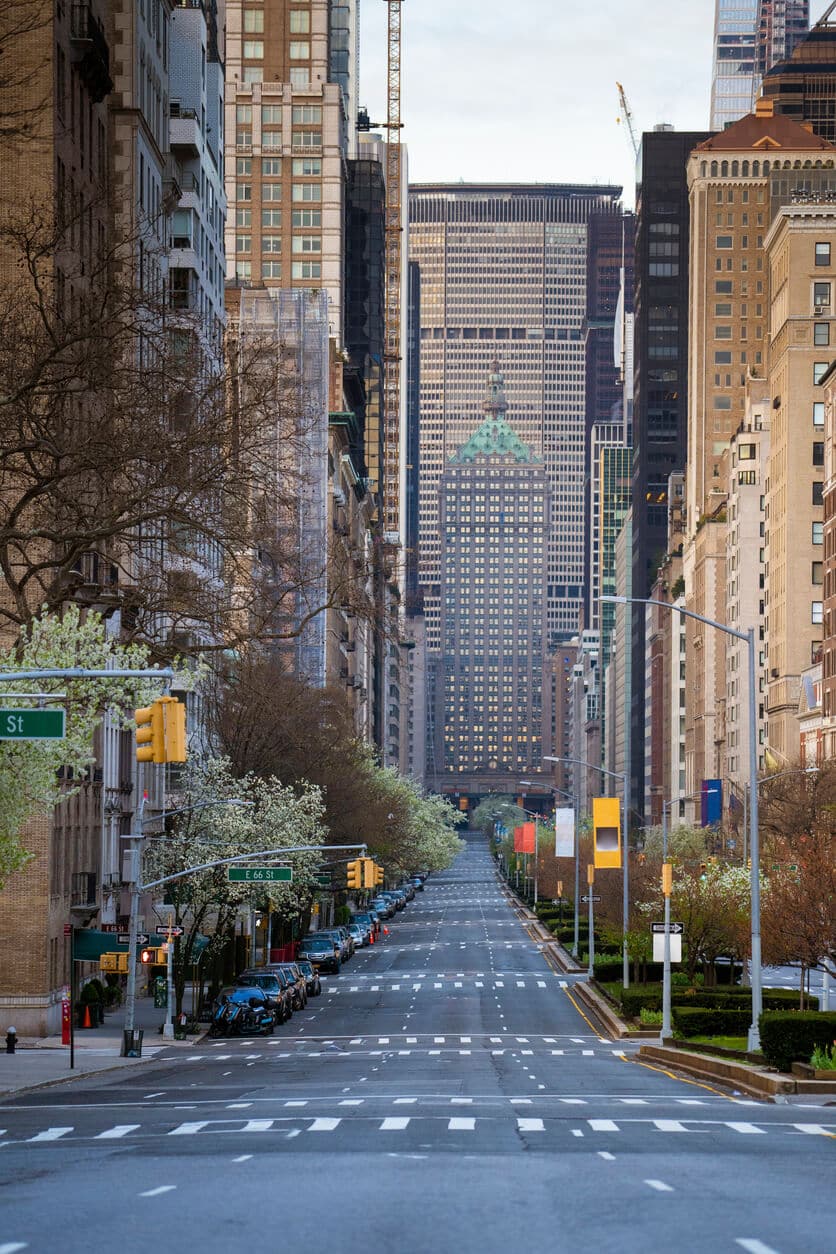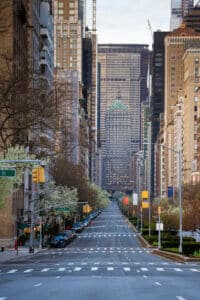 As one of New York City's top four retail streets, Park Avenue stretches from Cooper Square to Fordham, boasting distinction and iconic buildings. The grandeur of the Waldorf Astoria, Grand Central Terminal, and the Seagram Building is undeniable. Thus, with this vibrant atmosphere and storied history, Park Avenue attracts retailers eager to establish a presence in the heart of Manhattan.
In the past, retail spaces on this coveted avenue commanded an astonishing $4,000 per square foot, reflecting the fierce competition. Indeed, renowned retailers like Amazon Go, Bath & Body Works, Anthropologie, and Apple have secured their spots on this prime stretch. 
Nevertheless, the current landscape presents a shift, with increased flexibility in rental rates and more amenable landlords. Consequently, this remarkable turn of events offers enterprising retailers a golden opportunity to establish themselves within the bustling Park Avenue community and claim a piece of Manhattan's premier retail landscape.
Wall Street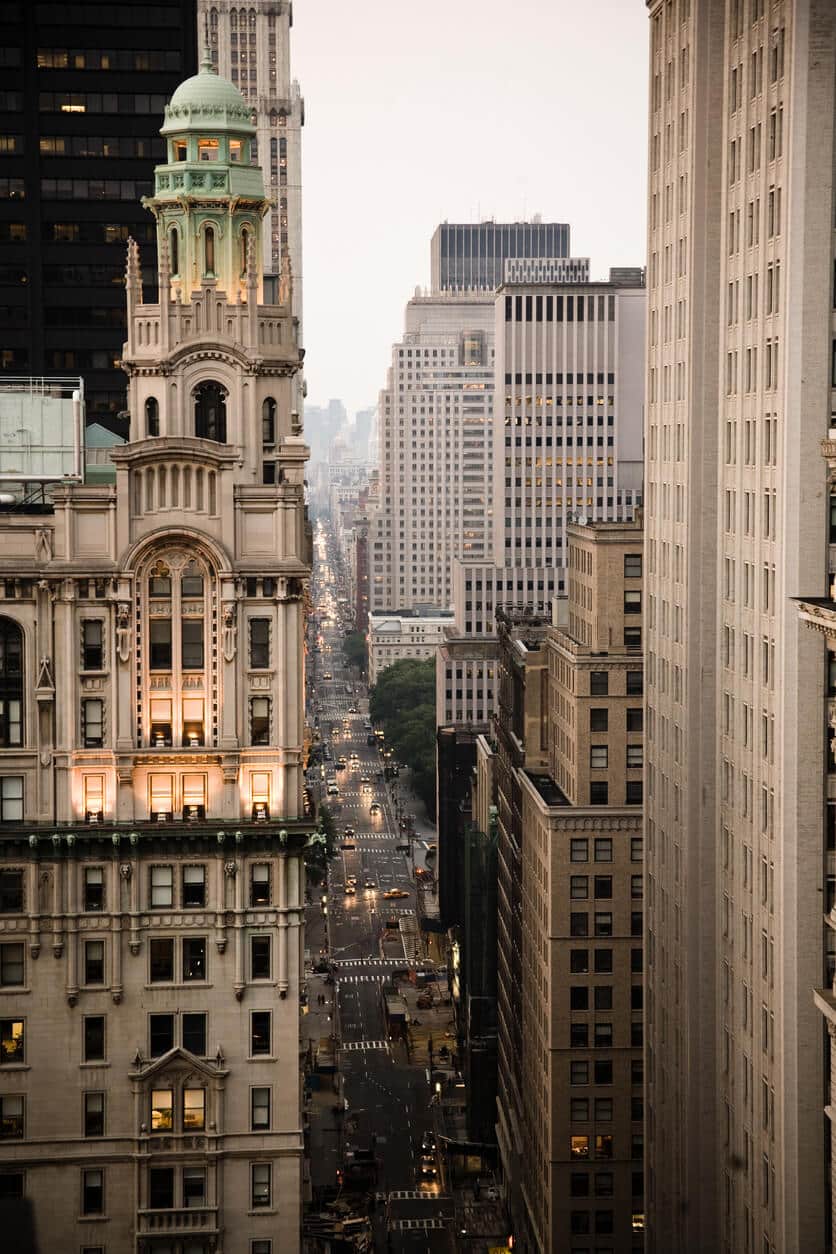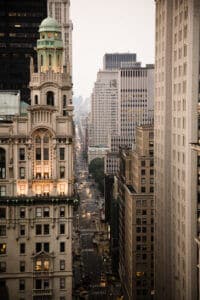 As a bustling epicenter of global finance, Wall Street is a powerhouse destination for business giants in the financial and legal sectors. However, this vibrant area is also home to stunning wonders from the Gilded Age. Think landmark buildings like Federal Hall, 40 Wall Street, and 1 Wall Street. Hence, this atmosphere sets the stage for a thriving retail scene that caters to the area's distinguished clientele.
Catering to upscale clientele, Wall Street lures luxury brands like Tiffany's and Hermes. Furthermore, alongside lavish dining venues, charming eateries, coffee shops, and inviting delis further enhance the vibrant retail landscape.
For retailers seeking long-term leases, the steady foot traffic and walk-in opportunities during the workweek make Wall Street a prime retail location.
The Key Takeaway
New York City's retail scene is dynamic, with prime opportunities for businesses on prestigious avenues. From Fifth Avenue's luxury allure to Park Avenue's iconic charm and Madison Avenue's bustling energy, each street offers unique appeal. Retailers can seize the moment by carefully evaluating their brand and target audience to flourish in Manhattan. With record-low retail rents, smaller retailers can join world-class establishments and make their mark on the city's retail landscape.
Are you thinking of setting up your business in a convenient location in Manhattan? Are you looking to lease space in a modern building offering state-of-the-art amenities? To learn about available office or retail space, call Metro Manhattan Office Space at (212) 444-2241 or email us at [email protected].